JJane


Canada
Member since 10/30/10
Posts: 2528
Skill: Advanced Beginner



Date: 9/19/12 12:38 PM

I am slowing getting my sewing area back together after painting it. I am now deciding what other furniture and storage stuff I want.

Thread. It seems to multiply. It seems to unravel and tangle together. I can no longer tell my cotton bobbins from my poly bobbins.

I want a system that puts my poly thread with my poly bobbins, cotton with cotton, with some mechanism/gaget that stops the thread from unraveling from the bobbins in particular. (Occasionally, I have to buy Coats & Clark thread and they don't seem to have the tried and true notch anymore on their spools. They just have this groove that I can seldom get the thread into and want to stay put.)

I also like to see the colour at a glance. My personal preference is in a drawer or storage container of some sort to keep the dust off. But... if we are sharing ideas - throw out what works!!

What do you use? What works, what doesn't? Do you really have to spend a small fortune to tame the thread? Has anyone made a system?

There has to solutions out there. Every one who owns and uses a sewing machine on a regular basis has this problem.



------
Canadian Jane, now Jjane, much shorter and easier to use.

stirwatersblue


Member since 12/13/08
Posts: 3864
Skill: Intermediate
Body Type:




Date: 9/19/12 12:58 PM

You might enjoy this fun blog: Sew Many Ways on organizing thread. One of her signature tips is to use golf tees to keep thread & bobbin together.

I, too, despair about loose bobbin tails. I keep a lot of bobbins handy in my sewing kit that holds my pincushion, and a couple times a year I have to pull out all of the pins to clean off the accumulated tangles of thread! If I know I'm not going to use the bobbin again soon, I will put it in a thread caddy I have where the spool pins are tall enough to stack the bobbins atop the matching thread. I've seen bobbin organizers, but I don't want to invest a lot of money or space in something--want something super easy-peasy, like foam C-clamps or something that just snap over the bobbin.

I'm torn about the new C&C spools. On the one hand, I've found that *very occasionally,* the thread can catch on that slot as you're sewing (particularly on the serger)... but you're right, the new groove isn't quite as user-friendly. Dumb question: you know that the tops of the spools pop up so you can wind the thread back on, right? Kind of like the Gutterman spools, IIRC? (I've done hand embroidery for *years,* and this particular brand of metallic thread comes on spools like that, and it was not until the first time I used Gutterman that I realized the tops of those troublesome spools pop right up! SO much easier to re-wind that way! LOL)
-- Edited on 9/19/12 1:14 PM --

------
~Gem in the prairie

1975Jumby


California USA
Member since 8/19/08
Posts: 623
Skill: Intermediate





Date: 9/19/12 1:18 PM

I used to have the biggest problem keeping my bobbins organized and hated trying to find the one that matched the thread I was using. I used to keep my thread and bobbins separate and it drove me crazy. I even started to wind half spools to save thread because of this. So when I bought a sewing cabinet second hand, I utilized the spool rack it had inside. It holds about 40 or so spools and is like any other spool rack with the little dowels. So I began slipping my bobbin on first and then my thread on top of it. The thread spool sticks up a little bit, but I don't mind. Now, I wind full bobbins and the bobbins are right with the thread.

I don't get loose thread tails because the C&C spools have an end cap that pops up and I wrap the thread around that and snap it closed again.

For my embroidery thread, I bought about 6 of these. I love them and I can organize by color and it keeps the thread fresh by being closed up.

------
Babylock Ellisimo Gold
Babylock Enlighten
Kenmore 1914
Kenmore 1814

stirwatersblue


Member since 12/13/08
Posts: 3864
Skill: Intermediate
Body Type:




Date: 9/19/12 3:17 PM

Ok, I have been doing a little poking around on the bobbin issue, and have found a couple of intriguing ideas.

First: Nancy's Notions carries a gadget called "Handi-Bobs," that clips your bobbin to its matching thread spool (and looks like it would also somewhat corral the thread tails). You get 72 for $13.99, which seems like a great deal.

This blogger shows them in action and explains how they work.



***
I like this solution even better: cutting little "Cs" out of rubber tubing as soft clamps for the bobbins. This photo is kind of big, but really shows the tubing clamps well:



***
And from that awesome organization link in my first post, comes the suggestion to use tiny elastic hair ties to hold the thread on the bobbins. It's very cute and would *totally* keep the thread tails secure, but it might be a bit more of a hassle (identifying the the thread color, slipping them on and off, etc). But it gets major points for being probably the *cheapest* of the solutions!



In fact, I think I'm getting some of those wee elastics the next time I go out!

***
Edited to rearrange photos.



-- Edited on 9/19/12 3:20 PM --

------
~Gem in the prairie

JJane


Canada
Member since 10/30/10
Posts: 2528
Skill: Advanced Beginner



Date: 9/19/12 6:25 PM

OMG - no I did not know that the CC spools pop up. Duh.. you must be thinking some Village is missing an idiot. FOUND her!!

Then... it never occured to me to put the bobbin UNDER the spool on the dowl. (News Flash - the Village does not want me back!!) What a great idea and a such a simple solution.

Stirwater - I love that link!! I am so finding a store that sells those little hair elastics. Perfect solution until I can find the plastic tubing which I agree is probably even better.

I just bought some of those white gizmos at our Creative Stitches festival last weekend. They work great but they don't contain the bobbin threads very well (unless there is another pop up I don't know about) :D. But if you used those white gizmos along with the plastic tubing clamp - Problem solved! Eureka!

I am going to see if golf tees are long enough to hold the spool and bobbin with white gizmo fairly securely - should be. It would be awesome if one could move the tees around to get the configuration needed to hold the spools. Maybe magnets on the bottom of the tees would work?? I like the idea of dowls of some sort because then you get a bit of space between the spools and can see the thread colour. Even better if you could shift them a bit. Colour one day, size another!

Hummm... off to Michael's tomorrow and the Dollar stores to see what I can find. I might be able to rig something up that works!!

Another fantastic idea.... purge my thread. I am really not going to use that bright canary yellow thread anytime soon and I probably don't need three huge spools of hunter green thread either.


------
Canadian Jane, now Jjane, much shorter and easier to use.

1975Jumby


California USA
Member since 8/19/08
Posts: 623
Skill: Intermediate





1 member likes this.



Date: 9/19/12 7:05 PM

Quote:
OMG - no I did not know that the CC spools pop up. Duh.. you must be thinking some Village is missing an idiot. FOUND her!! Then... it never occured to me to put the bobbin UNDER the spool on the dowl.



LOLOLOL...too funny! But really don't feel bad, I had no idea either about the C&C spools either for some time. And when I came up with my little "bobbin under the spool on the rack" idea, I thought, why in the world didn't I think of this earlier. Part of it was due to the fact I used to use my Singer Futura 900 a lot and those bobbins don't have a center hole. But since I bought my Babylock Ellisimo and have been using that more than anything, that's when I needed a way to figure out how to situate those bobbins with the spools.
-- Edited on 9/19/12 7:05 PM --

------
Babylock Ellisimo Gold
Babylock Enlighten
Kenmore 1914
Kenmore 1814

Miss Fairchild


USA
Member since 8/24/02
Posts: 7936
Skill: Advanced

2 members like this.




Date: 9/19/12 8:34 PM

Thread. Sometimes I had to admit just how much I have; I even tuck it away so I don't have to look at it and beat myself up. I keep different threads in different places in my sewing room; being scattered about makes one think there isn't a lot.. LOL All my embroidery thread goes in a pretty cigar box painted by Marjolie Bastein, and that's "hidden" in my embroidery/ironing cabinet; cotton thread for quilting goes in a square box behind my desk, specialty thread such as silk, goes in another--but smaller--square box, and regular sewing thread gets tossed in one of those banana leaf baskets you find at Joann's with the wire frame. When I'm finished using a spool, I just toss it up into the box; makes sewing more fun that way...

As to bobbins; I have four different types of bobbins because I have different types of sewing machines. And each set of bobbins goes in an Altoids box, which fits beautifully in my drawer. I once painted extra boxes and decorated them, selling them at a yard sale for $1.00--a big hit.

Edited to add: Does this mean that this thread is Part 1 in a series? Such as Taming the Machines, Taming the Fabric, etc., etc.,?
-- Edited on 9/19/12 8:36 PM --

------
"Play the cards you are dealt, but choose who is sitting at the table"..AARP magazine

SEE MY ETSY SHOP HERE: http://www.etsy.com/shop/AuntMaymesAttic
My blog: http://auntmaymesattic.wordpress.com/

ZugZug

Texas USA
Member since 1/4/12
Posts: 36
Skill: Beginner

2 members like this.




Date: 9/19/12 9:40 PM

I can not find the link but there was a post on some board (probably this one) where the person took the photo boxes you get a the craft store, cut a piece of foam board to fit the bottom inside, then glued golf tees upside down (spaced far enough apart so you can place thread side by side). I loved this idea and proceeded to make enough storage for my 150+ spools of emboridery thread. I like this for two reasons. Number one is that it keeps the dust and light off the thread when not in use. Secondly, I can stick a label on the outside of the box for thread type and color. I used extra long golf tees and there is plenty of space to place the bobbin on top. The lid still fits. Also the boxes stack nicely on a shelf for those "less used" thread choices and yet are quite portable to grab a box and have it by your machine. It did take a bit of figuring on the first set up and then i just copied it over and over to make my additional boxes. A tip for transfering your markings for where to glue your tees is to stack your cut foam boards on top of each other and use a straight pin or sewing pin and push it through the bottom foam board with the markings, it will give you a tiny hole on the upper foam boards so you know where to glue.

Found the link!....
I also saw where someone cut peg board to fit in a drawer, stuck the golf tees up through the holes.
-- Edited on 9/19/12 9:41 PM -- Thread
-- Edited on 9/19/12 9:45 PM --

JJane


Canada
Member since 10/30/10
Posts: 2528
Skill: Advanced Beginner





In reply to Miss Fairchild <<



Date: 9/19/12 10:34 PM

Quote: Miss Fairchild

Does this mean that this thread is Part 1 in a series? Such as Taming the Machines, Taming the Fabric, etc., etc.,?




Great Idea. I can see Taming of the Machines but based on what I have seen I doubt it is possible to "Tame the Stash"!

What is an Altoid box??

------
Canadian Jane, now Jjane, much shorter and easier to use.

PattiAnnJ


Ohio USA
Member since 12/3/06
Posts: 8013
Skill: Advanced

2 members like this.




Date: 9/19/12 10:35 PM

Pull the thread tail tight against the side of the bobbin spool and it will stay there until you are ready to use it.

I use bobbin cases for storage and if necessary, you could mark one case for poly, one for cotton and one for odd thread types.

There are a lot of small and medium storage drawers that are opaque. I use these to store thread, which has been sorted by color. You can easily see what color families are in each drawer.

------
"Improvise, adapt and overcome." - Clint Eastwood/Heartbreak Ridge

"Isnít it a shame in todayís world you canít tell the truth? If you tell the truth youíre abrasive. If you lie youíre charming." - Bob Huggins/College Basket Ball Coach
Printable Version
* Advertising and soliciting is strictly prohibited on PatternReview.com. If you find a post which is not in agreement with our Terms and Conditions, please click on the Report Post button to report it.
Online Class
Fit the Tee to a T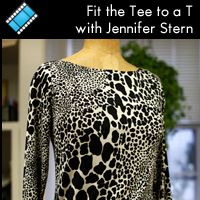 Online Class
Beginners Guide to Sewing Jackets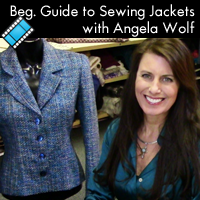 Vogue Patterns 8117

by: FreyaStark
Review
BurdaStyle Magazine 04-2008-116

by: yummymummy...
Review
Jamie Christina Mission Maxi Paper Pattern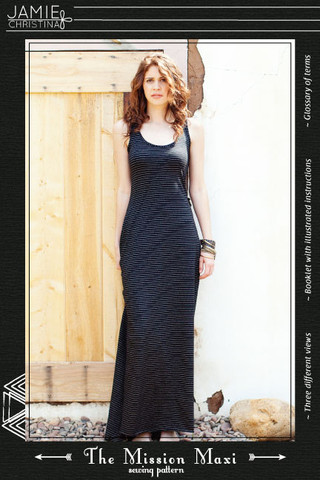 Pattern Details
Sew Chic Phantom Jacket and Pant Pattern (ln1106)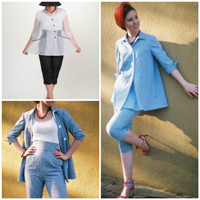 Pattern Details