shermarama


NETHERLANDS
Member since 1/19/10
Posts: 40
Skill: Advanced Beginner



Date: 9/23/12 9:41 AM

I'm making an overcoat pattern, Vogue 1266, which I've been doing on and off for about, oh, three years now... But I've been making advances on it recently, honest.

I've made myself a paper tape fitting form, and armed with that and Fit For Real People, I've made endless adjustments to the tissue, including for full bust, height, square shoulders, the fact that my hips are two sizes smaller than even my high bust measurement, all these things, and now I've made a muslin.

I'll be making the final thing in a wool blend but the muslin is in some heavy linen. With only one sleeve and only to just-below-knee length because that's all I had muslin fabric for, but with the collar on and with coat shoulder pads in place too, it looks pretty good. I'm pleased with the fit over the bust (bar an extra little bit of fabric in that muslin just under the bust point which can be easily addressed in the final fit I think) and the whole chest/shoulder area in general, front and back, seems to fit well.

However, as soon as I move my arms around, I'm really conscious of the distance between the armhole and the bust point at the front. It doesn't feel like long enough, and it feels like the sleeve is pulling out of shape as a result.



Obviously that sleeve hasn't been finished properly in the way the cap sits and stuff, but hopefully that gives some indication of what I mean.

So I'm wondering, what would happen if I added something extra to the side front piece, to make the distance from the bust point to the armhole greater? I want to avoid adding anything to increase the overall chest size further, because I think that's right. Adding extra there would make the armhole a little smaller, but I'm pretty sure I'm not going to have a problem with the armhole binding, having tried this muslin on with a thick jumper underneath too. Would I have to add some extra to the sleeve to get it to sit right against the armhole, too? There actually looks to be too much sleeve to me as it is, but then that could be a result of not having finished it properly. I just want to get the armhole tucked up more under my arm, basically - any ideas?

JTink


Member since 4/20/08
Posts: 6593
Skill: Intermediate
Body Type:




In reply to shermarama

Date: 9/23/12 10:52 AM

Yes, I would add a bit to the side front, right where you see it pulling at the sleeve. You may need to reduce the width of the sleeve a bit after adding to the side front. I have had similar issues with an armhole princess and adding a little bit right there has helped.

shermarama


NETHERLANDS
Member since 1/19/10
Posts: 40
Skill: Advanced Beginner



In reply to JTink

Date: 9/23/12 11:18 AM

Brilliant - I was hoping someone else would have tried this! So reducing the sleeve a bit is actually a good way to go?

Lena Merrin


New South Wales Australia
Member since 2/5/09
Posts: 628
Skill: Expert/Couture
Body Type:




Date: 9/23/12 5:16 PM

It looks like your front armscye is cut out too much. I'd make the curve a bit flatter, which would add to the front width a bit. And I think your sleeve is too wide, is the armcye very low or do you have lots of ease?

------
www.iconicpatterns.com

shermarama


NETHERLANDS
Member since 1/19/10
Posts: 40
Skill: Advanced Beginner



In reply to Lena Merrin

Date: 9/24/12 5:48 AM

I have done a square shoulder correction which involved raising the armscye, but perhaps I didn't do it enough - if it looks like it's not going to hurt anything, I might just do it a bit more.

The arm does look big to me. When measured it's a similar size around to my current overcoat, but then again, that coat is RTW and doesn't fit me very well. The pattern envelope suggests it's supposed to be semi-fitted, in which case I'd expect them to be narrower, and the picture on the pattern envelope suggests they should be narrower too... All in all I might just take a bit more out of them anyway.

Thanks for your thoughts!

Lena Merrin


New South Wales Australia
Member since 2/5/09
Posts: 628
Skill: Expert/Couture
Body Type:




In reply to shermarama

Date: 9/24/12 6:57 PM

Quote: shermarama
I have done a square shoulder correction which involved raising the armscye, but perhaps I didn't do it enough - if it looks like it's not going to hurt anything, I might just do it a bit more.



The arm does look big to me. When measured it's a similar size around to my current overcoat, but then again, that coat is RTW and doesn't fit me very well. The pattern envelope suggests it's supposed to be semi-fitted, in which case I'd expect them to be narrower, and the picture on the pattern envelope suggests they should be narrower too... All in all I might just take a bit more out of them anyway.



Thanks for your thoughts!


What is your arm measurement and what is the sleeve width? Maximum ease for a coat is 11 cm or so

------
www.iconicpatterns.com

shermarama


NETHERLANDS
Member since 1/19/10
Posts: 40
Skill: Advanced Beginner



In reply to Lena Merrin

Date: 9/25/12 5:28 PM

The sleeve circumference is 46 cm, around just under the armscye, and it's the same on my existing UK size 18 (too big but bought that size to go round my chest) overcoat. Round the same place on my arm is about 31cm, with a jumper on. I suspect a reduction is in order, then....
-- Edited on 9/25/12 5:29 PM --

Lena Merrin


New South Wales Australia
Member since 2/5/09
Posts: 628
Skill: Expert/Couture
Body Type:




In reply to shermarama

Date: 9/25/12 6:14 PM

Quote: shermarama
The sleeve circumference is 46 cm, around just under the armscye, and it's the same on my existing UK size 18 (too big but bought that size to go round my chest) overcoat. Round the same place on my arm is about 31cm, with a jumper on. I suspect a reduction is in order, then....
-- Edited on 9/25/12 5:29 PM --


Is it a light coat? Not a fur coat or anything like that? I just checked my notes and the sleeve ease for average sleeve for a coat is 12 cm. So sleeve could be 3 cm too wide. But before playing with sleeve, you have to have all your measurements ready - armscye length, depth, sleeve head length, etc. Is the armscye quite low?

------
www.iconicpatterns.com

shermarama


NETHERLANDS
Member since 1/19/10
Posts: 40
Skill: Advanced Beginner



In reply to Lena Merrin

Date: 9/29/12 7:09 AM

Quote: Lena Merrin
Is it a light coat? Not a fur coat or anything like that? I just checked my notes and the sleeve ease for average sleeve for a coat is 12 cm. So sleeve could be 3 cm too wide. But before playing with sleeve, you have to have all your measurements ready - armscye length, depth, sleeve head length, etc. Is the armscye quite low?


It's a wool coat, thicker than the fabric I'm using for it here, but not particularly thick, no; not like fur or anything. I think the armscye is low for what I need but do you mean in general terms? If so I don't really know what to compare it to. The picture on the pattern envelope looks like it shouldn't be that low, but then I'm cutting a size 16, and I don't think I need the extra room in the arms I think pattern designers assume a size 16 must need...

Perhaps I should just be drafting my own patterns from scratch with all these measurements, but I really don't think I have the experience to be able to. And if I can't modify existing patterns to fit I don't know how I'm ever going to get it.
Lena Merrin


New South Wales Australia
Member since 2/5/09
Posts: 628
Skill: Expert/Couture
Body Type:




In reply to shermarama

Date: 9/29/12 7:03 PM

I am not sure what the design ease for the coat is, but in standard winter coat the armscye is lowered by 3.5-5cm. The easiest is probably take off the sleeves and take a picture from the side with arms in front so the armscye depth is visible. Looking at that sleeve I suspect the armscye is way too low. Can you lift your arms in this coat or the entire coat climbs up?

------
www.iconicpatterns.com
Printable Version
* Advertising and soliciting is strictly prohibited on PatternReview.com. If you find a post which is not in agreement with our Terms and Conditions, please click on the Report Post button to report it.
Online Class
Understanding Interfacings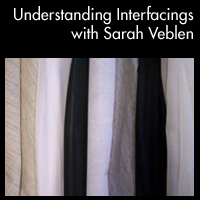 Online Class
Perfectly Fitted Shirt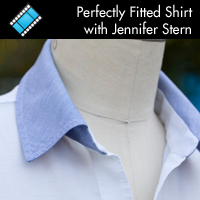 Simplicity 2455

by: NhiHuynh
Review
Islander Sewing Systems Men's Classic Dress Shirt Pattern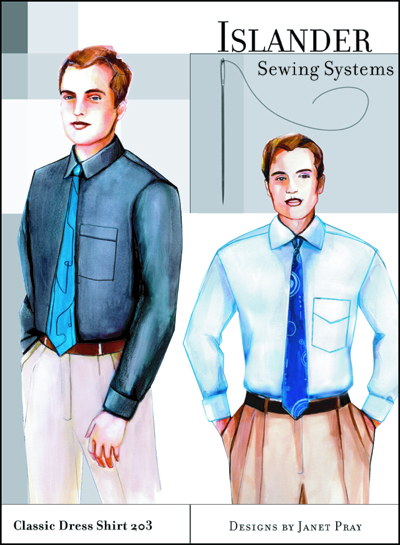 Pattern Details
Couch Caddy Paper Pattern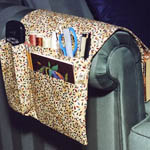 Pattern Details
Simplicity 2067

by: Sandjjdesi...
Review