Michelle T


British Columbia CANADA
Member since 8/24/02
Posts: 4953
Skill: Intermediate



Date: 9/23/12 1:36 PM

I know I am not the only one here with kids in private school.

I thought it would be nice to have a thread for us and what we do to support our kids and their schools.

Growing up I thought it was elitist and certainly never expected to have my kids in a private school. But now my 2 younger kids are in private school for two very different reasons.

DS was not being academically challenged in grade 7, a new private school was opening near us and we enrolled him in it for Grade 8. He is now in Grade 11 and excelling.

DD was doing well in the public school system until grade 7 when she was bullied. 1/2 way through the year she attempted suicide (that is the first we knew about the bullying). The school and police were involved and we were told the school could not keep her safe. We had no choice but to put her in private school. She now attends the same one as her brother.

I am happy to say they are both doing well at Dwight International (Canada). The classes are small, the teachers and administration available by phone or email as needed. There are about 130 kids in the school with about half being international students.

I guess we are middle class, but every cent I earn goes towards school fees. For 18 months I worked 6 days a week, but I had to stop the 6th day as I was physically and mentally exhausted. It is hard to work so hard and not even have money for a cup of tea, but then I remember finding my DD that morning18 months ago and it is all worth while.

Dh and I are on the Parent's group, manage the PAC FB site and try to make ourselves available for other volunteer jobs.

We need help with fund raising ideas. In the past we have done silent auctions, concerts and other minor things.

We also need to work on getting more awareness about the school out into the local community. What have you done to promote your school?

------
Proud parent of a Dwight International School Honour Roll Student

GrandmaNewt

Member since 6/5/10
Posts: 379
Skill: Intermediate

2 members like this.




Date: 9/23/12 2:05 PM

Our youngest went to private school, the education she got was definately better than what the public schools had to offer. She graduated last year and is now in college.

When her school lost their lease and had to move to a new location, they didn't have money to build and run a kitchen. Hubby and I stepped up and donated the equipment and ran their lunch program for free for two years.

Some of the successful fundraisers we did worked around food. Spaghetti dinners were popular at $5 a head. We also did some higher end dinners (chicken etc) for a higher ticket price. The student council always helped with serving, dish washing etc.

We sold slabs of baby back ribs for $20, with people pre-ordering and picking one of 4 days to pick up so we didn't get overwhelmed with cooking too many at once.

Lock-in slumber parties were popular, especially on new years eve. The Teenagers at the school helped watch and entertain kids along with plenty of adult volunteers. The kids had to be dropped off by 5 p.m, a simple dinner of hot dogs was served, snacks, movies etc. the doors got locked and no one could leave until morning. I think they were charging $50 on new years eve, and it was something like $30 for other nights throughout the year. I think they offered a discount for those with more than 1 child.

talesofawannabe


Virginia USA
Member since 6/25/10
Posts: 298
Skill: Advanced Beginner

1 member likes this.




Date: 9/23/12 4:00 PM

Well, I don't have any children, but I did attend a private school from 7th grade until I graduated in 2008. My twin brothers have attended from Kindergarten and will graduate soon.

In my junior and senior year we did a TON of fundraising. Our class consisted of myself and 4 other people and we raised over $10,000 to pay for a senior trip to Tennessee, all of the decorations and all of the food for our reception after graduation, as well as all of our caps and gowns. Because of our diligent fundraising, no one had to pay anything out of pocket for graduation expenses.

We collected recipes from the parents in the school as well as those who attended the church affiliated with the school and published a cookbook with those recipes. It wasn't hard to do, just very time consuming. The company sends you software and you have have to type in all the submitted recipes.

We sold tons of the World's finest chocolate bars, which sell for $1 and you earn $.50 of profit from that.

We also did a few babysitting nights where we watched children for 3 or 4 hours, and fed them pizza for dinner. This worked really well near Christmas when parents need to go shopping without little ones. I think we charged about $8 a kid if I remember correctly. Pizza came from Little Caesars to keep it affordable.

We held a combination silent auction/spaghetti dinner which earned us a lot of money. We had items donated by local businesses as well as some gently used items donated by parents.

At the school I attended we have a uniform and flip flops and baseball hats were not allowed to be worn. However, on certain Friday's we had flip flop days where you could pay $1 and wear your flip flops or a hat all day.

We never were able to complete it, but a yard sale is also a good fundraiser. Instead of having everyone donate items and having to deal with the hassle of pricing and storing all that stuff, you can just rent out spots in the parking lots of the building. Just use the parking space lines as the dividing markers and rent the spaces our for $10 or $15 each. If it's big enough you can probably get Goodwill to bring over a truck for any leftovers so no one has to drag unwanted things back home.

Good luck fundraising!

------
http://talesofawannabeseamstress.blogspot.com/

goodworks1


PR Weekend '16 Volunteer
Member since 7/19/03
Posts: 3890
Skill: Intermediate
Body Type:




Date: 9/23/12 8:55 PM

If I were looking for a fundraiser these days (my grandkids might need them in a few years) I'd seriously consider promoting the deals at savingdinner.com - I really like their menu-mailers and other items and if I'd even now buy or renew via one of you. NAYY. I think the school/organization gets 50%

Edited to add the URL:

Saving Dinner Fundraising Info

-- Edited on

9/23/12 8:57 PM

--

------
blog: goodworks1.wordpress.com


momtoesther


Member since 2/13/11
Posts: 69
Skill: Intermediate



Date: 9/23/12 10:52 PM

successful fundraisers for our school include: golf tournaments, 'amazing race' type event, bottle drives, and selling gift cards. Many larger food store (superstore, sobeys, safeway in our province) give anywhere from 5-10% back when you buy gift cards from them.

shaelawnsmom

California USA
Member since 10/10/11
Posts: 87
Skill: Advanced Beginner



Date: 9/24/12 11:35 AM

My DD, who is 19 now, was put in private school in Kindergarten. The reason for this was that where I live, if you have a medical problem, the public school puts you in special ed. Sadly, I had the same experience in this school district too. I was told I was "deaf/dumb" due to I was extremely hard of hearing, my speech was delayed, I also had a terrible stutter, and was going through surgeries. My mother would hook me up with the deaf school in Berkley, Ca during breaks. She would have meeting with the teachers to share the information she received from the seminars in Berkely, about teaching hard of hearing/dear students. The teachers could not be bothered. Then comes along my dd. She was diagnosed at 2 1/2 with juvenile rheumatoid arthritis. I had her in a pre-school setting and she was excelled (knowing her colors in English, Spanish and ASL) among other things. This school district yet again wanted to pigeon hole her. So, Private was the way to go. She did try public in middle school (6th grade) and was completely bored out of her mind. So, we put her back into private where she was challenged. Then in high school she tried public again. On freshmen orientation day, she was forced to dress up as a pirate, was harassed by the cheerleaders due to she wore a black trench coat. They accused her of wanting to shoot up the school. When I pointed this out to a inner-bred school official, oh well was his attitude. I then chewed out the cheerleading coach and pulled my daughter out of that day of activities. One of the girls got mouthy with me and I warned her I would put her head threw the door if she did not move her over processed blonde....... I moved her to a nice Charter High school in another town where she ended up in A/P classes and loved her teachers. She is now in her second year of Jr. College and her Counselor wants her to pursue an Ivy League School. She is carrying a 4.0 GPA. Over my years of being with private schools, majority of the parents are just like me, wanting a better education for their children and they work hard to provide it. The support there, was 10 times better than in public. The teachers wanted your child to excel and do their best. I believe that teachers are extensions of the parents and the parents are extensions of the teachers when it comes to education. We need to work together to help our child excel.

Tall Mary


Nevada USA
Member since 12/7/04
Posts: 636
Skill: Advanced Beginner
Body Type:




Date: 9/26/12 10:12 AM

We moved around a fair amount when my son was in school. Since I was a teacher I had very high standards for what I wanted in a school for my child. Some times he went to public schools and at other times he went to private schools.

At one school an auction was held as a fundraising group. I donated a cooking lesson for a child (6 and up) so that he or she could make Father's Day breakfast. I also said that I would sew a Halloween costume for a child, costume fitting etc. Both were purchased and I followed through. Auctioning off skills seems to be a pretty successful way to make money.

Kathy

------
Sewing and reading about sewing are daily pleasures.
I hope to use up lots of stash in 2016.
2011-Sewing from Stash-SABLE


Michelle T


British Columbia CANADA
Member since 8/24/02
Posts: 4953
Skill: Intermediate



Date: 9/26/12 10:17 AM

Thank you for the great ideas.

Our next PAC meeting is on October 15th. I will bring a list of ideas with me to the meeting.

------
Proud parent of a Dwight International School Honour Roll Student

jewelsfashions


Minnesota USA
Member since 9/8/06
Posts: 780
Skill: Advanced Beginner



In reply to Michelle T

Date: 9/26/12 11:07 AM

A school where a friend of mine lives does after school/summer classes for anyone interested. The classes can be anything a person knows about and wants to teach. examples: computer, accounting, learning ipad 2, sewing, crocheting, quilting, cooking, beading, zumba, yoga, arts and crafts for kids and adults etc. If you can do it and others are interested in it, it is offered. I don't know what the percent the school gets or the person teaching gets. But this has been very successful from what I hear from friends who live there and it is open to the public to take and or be the teacher. I guess the exercise classes are always booked. I remember one friend saying her kids got on the bus from school and had a day at a fun park

Also, our school during a day off during school year and a day during summer will do a craft fair. rent out tables in the school halls and people sell their crafts. The halls are always full.

OR, since it is so close to Halloween how about a haunted house? have games like the old time fishing pole behind the sheet game, pick a duck, etc. in another room for kids who don't want to go there but their sibling does. One building to go for parents with different aged kids. Maybe sell concession stand items (hotdogs, healthy fruit, milk, water etc.) so they can come eat and parents don't have to worry about supper.

Doris W. in TN


Tennessee USA
Member since 2/9/04
Posts: 9737
Skill: Intermediate



In reply to Michelle T

Date: 9/26/12 11:17 AM

Quote: Michelle T

We need help with fund raising ideas. In the past we have done silent auctions, concerts and other minor things.

While our son was in high school, I made a quilt each year that was signed by the graduating students. The school had a Live Auction every spring that was a big fund-raiser event. Tickets to event were sold, there was a nice dinner, silent auction as well.

I always used a quilt block design that was in the public domain, to avoid copyright issues. It was always a big success, purchased of course by the parents of a graduating senior.

------
iPad's auto-correct is my enema.
Printable Version
* Advertising and soliciting is strictly prohibited on PatternReview.com. If you find a post which is not in agreement with our Terms and Conditions, please click on the Report Post button to report it.
Online Class
10 Clever Techniques To Help You Sew Like a Pro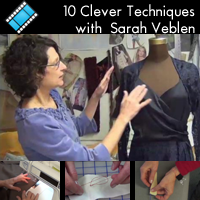 Online Class
Understanding Sheer Fabrics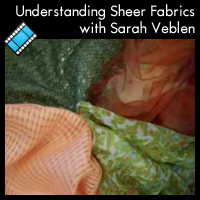 BurdaStyle Magazine 04-2012-101

by: grays08
Review
Japanese Pattern Books Blouse, Skirt & Pants

by: FrenchColl...
Review
Christine Jonson BaseWear Two - Straight Skirt, Taper Skirt, & Top with Options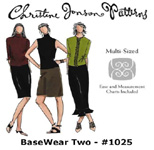 Pattern Details
SewBaby Totpacks Pattern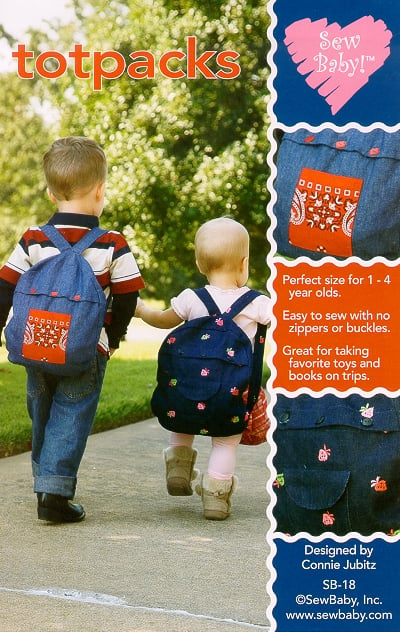 Pattern Details