DOGLOVER389

Advanced Beginner
Member since 1/11/12
Posts: 360



Date: 9/27/12 3:52 PM

Hi All,

I didn't know in which forum to ask this, so I put it here.

I have been looking at sewing boxes/ baskets for a while and, frankly, they are ugly, over priced and under-sized.

For those who use non-standard or designated sewing boxes/ baskets, what do you use?

I have looked into the possibility of using tool boxes with the removable tray, tackle boxes, the multi-compartmented items typically meant for screws, etc,. but I cannot seem to make up my mind.

Then I question how large an item I should have, or should I get several smaller boxes?

Decisions, decisions.

So, if you use non-standard items for your sewing supplies, I would be very interested in hearing what you use, the size(s) you use, and how you choose to organize your sewing supplies.



Many thanx,



DogLover389

------
Cut my teeth on a Kenmore 117.58

http://pages.sewing-machine-manuals.com/173/PictPage/1922064294.html

Singer Merritt 9612

Singer 99-13

Singer 15-91; 1955

deesews


Intermediate
California USA
Member since 9/24/08
Posts: 133

1 member likes this.




Date: 9/28/12 0:11 AM

Ikea Alex cabinet.This cabinet has six shallow drawers, which is perfect for thread, tools, elastic, etc. It rolls around and fits under the table or can be put out in the room. It comes in white or black.

I love my Ikea Galant table, too. The height is adjustable, which is great for sewing, and if something were to get ruined, I could just buy that new component, which is a great way to reduce stress about the furniture.

mmcp

Advanced Beginner
Member since 5/31/09
Posts: 340



Subject: For those who use non standard Sewing boxes / baskets Date: 9/28/12 8:06 PM

For notions I use the little stackable bins they sell at places like Home Depot. I have a small bookshelf mounted on the wall over my sewing table, and stack the bins in it. Perfect for the larger small things like bias and seam tapes.

Miss Fairchild


Advanced
USA
Member since 8/24/02
Posts: 7936





Date: 9/28/12 8:48 PM

Well, I use half case beer boxes for my quilting fabric strips. I've covered the boxes with wrapping paper, and they fit perfectly on my shelves. They also have a handle so I can pull them out easily. You can see a picture of them here They are on the shelf behind the desk.

Edited to add: Then in this picture the dark brown things next to the shelves are four sewing machine drawers where I store my scissors, pens, rotary cutters and a few other things. In the cabinet, what is in the boxes on the top shelf is velcro, buttons, shoulder pads and thread (and I have LOTS of thread!) And even the desk is "non standard" as it's a roll top (without the top) that I had modified for my sewing machines.

As to your question about tackle boxes, etc: I once started out with things just in my desk drawers and have "graduated" to different pieces for storage. This room was a lot less cluttered when I started out, and these pictures are old. The room has a lot more repurposed items and is much more cluttered now.
-- Edited on 9/28/12 8:56 PM --

------
"Play the cards you are dealt, but choose who is sitting at the table"..AARP magazine

SEE MY ETSY SHOP HERE: http://www.etsy.com/shop/AuntMaymesAttic
My blog: http://auntmaymesattic.wordpress.com/

HowSewBlogger


Intermediate
California USA
Member since 1/1/08
Posts: 72





Date: 10/4/12 3:30 PM

I have two plastic drawer units for notions/supplies that I don't tend to move around much:
http://www.target.com/p/sterilite-5-drawer-storage-cart-white-set-of-2/-/A-11861801

For my sewing box, in which I keep basting thread, hand sewing needles, scissors, etc., I currently use a shoe box, but the fact that it's not see-through, makes it hard to find stuff in it, so I was actually contemplating getting something else. Perhaps a see-through plastic box, maybe in a little bit bigger size, but not too big.

------
http://howsew.blogspot.com/

DonnaH


Intermediate
Texas USA
Member since 10/1/03
Posts: 1396





Date: 10/4/12 5:13 PM

I use a shoe box for my bias tape - it's the perfect width and they all line up nicely.

I have some plastic "pencil boxes" I use for thread, and the stackable plastic totes (the half size ones - maybe 12 x 24" or so? ~ 8" high). I store all kinds of stuff in them including fabric, my rotary cutter, patterns, and scissors. I started using the pencil boxes because the pegs in the regular thread boxes weren't spaced correctly for the thread I had. I have a relatively new covered plastic bobbin box (holds 24 or 26), and an older, smaller one as well. They area good size for patterns, but I'm not liking keeping patterns that way. The exception being when I use one for a whole project - fabric/notions/pattern/thread. But they tend to fit 2 or 3 projects.

I'm still looking for better ideas for some storage, though. I read a tutorial about converting a wipes canister into storage for ribbon reels, but have yet to make it. (I have the empty canister - just need to cut the hole and trim it.) And I would like some kind of pencil holder/cup/can that can hold my various scissors, my 12" ruler, and pens/pencils (including sharpies for tracing patterns and chalk pencils for marking fabric). Right now I use a corrugated (open) box that originally held Velveeta, lol.

I also have a lot of things I print out from websites (tutorials on everything from how to sew an all-in-one facing to complete projects (such as the quilted coffee sleeve I want to make as gifts) as well as the instructions for free downloadable patterns and blog posts of interesting variations I'd like to try). Currently this stuff is unorganized (at least most of the recipes I've printed out can be stuffed into my cookbooks, lol). I need a way to file/store these things in an organized manner so they are easy to find and use. (I keep thinking binders, but I don't want to punch holes.)

DOGLOVER389

Advanced Beginner
Member since 1/11/12
Posts: 360

1 member likes this.




Date: 10/12/12 0:35 AM

Hi,

One way to get around not punching holes in your documents is to use sheet protectors. I usually buy the box of 200 from Sam's Club. Once in a while I will buy the 50 + 10 bonus pack at Walmart, but they don't always have the glare free in the smaller packs.

Using sheet protectors might be a little more pricey, but it keeps your documents from tearing. I also buy packages of dividers to help organize documents. They do not make dividers that will extend beyond the sheet protectors. The tabs will be even with (or perhaps protrude slightly beyond) the sheet protectors. If you get the colored tabs vs. the clear tabs, it will be easier to see them amidst the sheet protectors.

HTH


DogLover389

------
Cut my teeth on a Kenmore 117.58

http://pages.sewing-machine-manuals.com/173/PictPage/1922064294.html

Singer Merritt 9612

Singer 99-13

Singer 15-91; 1955

kathyann

Intermediate
Maine USA
Member since 9/24/05
Posts: 78



Subject: For those who use non standard Sewing boxes / baskets Date: 10/12/12 7:26 AM

I organize my entire paper life at work and home in binders and have for years. I really really dislike sheet protectors and have never found tearing to be a problem, even with things I use frequently. Obviously I have no problem with punching a hole in something : )

blue mooney


Intermediate
Member since 12/21/02
Posts: 1887



Subject: For those who use non standard Sewing boxes / baskets Date: 10/12/12 7:50 AM

Tool boxes are working well for me to store the accessories and whatnot for 3 different types of machines that aren't compatible in the foot department. Each machine has it's own box. I like the ones that have the little additional see-through storage in the lid. That's where the bobbins and things needed often go. The tray inside is for the feet. And then buttonholers and other bigger items go in the bottom.

I like tool boxes better than tackle boxes because all the itty-bitty compartments don't help me much. A tool box would make a great portable sewing box for all the hand-sewing gear, too, easy to take everything to wherever you want to work.
-- Edited on 10/12/12 7:51 AM --

------
--Robyn
sewing blog: http://bluemooney.wordpress.com/
other artwork blogged here: http://robynjorde.com/blog/

quiltingwolf


Intermediate
Member since 12/15/02
Posts: 6755





Date: 10/12/12 10:15 AM

Might find something useful here

My Webpage

Also check out Arko-Mills stuff on Amazon they make a variety of tackle style organizers pretty reasonable. To me nothing beats this kind of storage for sewing items.


-- Edited on 10/12/12 10:37 AM --

------
quiltingwolf.blogspot.com
Printable Version
* Advertising and soliciting is strictly prohibited on PatternReview.com. If you find a post which is not in agreement with our Terms and Conditions, please click on the Report Post button to report it.
Online Class
Leather 101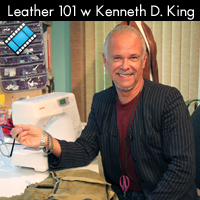 Online Class
Fit the Tee to a T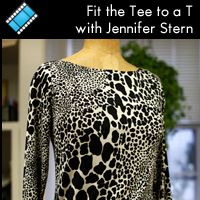 Deer&Doe Dress Belladone

by: sewsue1
Review
Fit For Art Trouser Details for Eureka Pants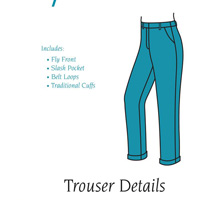 Pattern Details
Making Patterns from Existing Garments - A CD book by Kenneth King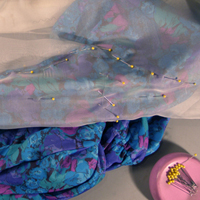 Pattern Details
Marfy 2940

by: poppykettl...
Review