tourist


Intermediate
BC CANADA
Member since 7/23/07
Posts: 6279



Date: 9/30/12 7:59 PM

I have just been using Opti-Free Replenish from Alcon because I think that is what they gave me when I got my lenses. But Once again going in to buy new solution and my mind was pretty boggled. There are even multiple types of Opti-free and it is pretty hard to distinguish between the types and which might be better.

I don't go through a ton of it because I sometimes only wear them once a month, so I would hate to buy a bargain double pack on sale, which I saw today, and find I didn't like it.

Any preferences, ideas, thoughts?

------
http://bgballroom.wordpress.com to follow the progress on my next ballgown.

TessKwiltz


Intermediate
TX USA
Member since 9/21/07
Posts: 1579





Date: 10/1/12 10:28 AM

My DH uses Renu Multipurpose and I use Clear Care. I used to use Renu, but doc switched me to Clear Care to help with end-of-day comfort. I have allergies and super-sensitive eyes and the Clear Care does seem to be better.



Quote:
I don't go through a ton of it because I sometimes only wear them once a month, so I would hate to buy a bargain double pack on sale, which I saw today, and find I didn't like it.


Are you saying you leave your lenses sitting in solution a month at a time? I would be concerned that is too long to keep microbes from growing without refreshing the solution periodically.

------
Tess

On threadpainting flowers: "How many colors are in a flower? ... How many do you have?" - Ellen Anne Eddy

michellep74


Intermediate
WA
Member since 7/19/07
Posts: 2929



Date: 10/1/12 11:08 AM

I also use Clear Care, as recommended by my optometrist.

------
--Michelle

***
Blog: http://happilycaffeinated.blogspot.com/

2014 Fabric IN: 153.13 yards
2014 Fabric OUT: 88 yards
2014 Fabric Sewn: 38 yards
2014 Fabric Donated: 50 yards
pre-2014 Stash patterns used in 2014: 7

beauturbo

Advanced
CA USA
Member since 5/2/09
Posts: 3321

1 member likes this.




Date: 10/1/12 2:46 PM

I wear my lenses in a "unrecommened way" so not at all, the best to give advice, but I do know that the shelf life of all that stuff, is only for an unopened and unused bottle of it. So, once you got it open and using it, I would not keep it around too long. So because of that, especially when wanting to try to use some new kind/brand, you may or may not end up liking it, and over a really long time it does kind of get contaminated just even withthe best of most careful use too. I grabbed a open bottle of just saline the other day, at my house (which obviously was way, way too old and forgotten about) and the bottle actually cracked that is how old mine was and that is how bad I was, about that and made me realize I had better stop doing that!) and so I think better to just pay way more per ounce in small package/containerfluid wise for anything, rather than get "bargin like" trying to get the big savings per ounce by bulk probably. Just because eyes so important.

I grabbed a bottle of never before tried by me Bausch and Lomb re-nu sensitive the other day at Walmart and used it, and it seemed fine to me. Keep in mind I have gas and liquid permeable disposeable soft contacts though, and if I had something else like hard contacts, then that stuff is not even made for those. I think there is always a chance you might be allergic to something in any solution, so there is always that risk. On the Bausch and Lomb re-nu one I got though, if I could have read the inner directions and warnings I would have bought the very smallest size, just for me. Just because, even though the expiration date was years away, small print inside the box and nothing on the outside of it at all, let me know, it states to make sure to discard it, 90 days after opening. At the end of 90 days, I will only have used about 1/4 at most of all that solution, if even that.

I figure they stick that info inside, not outside the package because it really does probably increase sales for people whom think they will buy large bottles of stuff, then never end up using it all, and then just toss and repeat! So maybe at least check out recommended shelf life with careful open bottle use too, and probably another reason to buy the smallest size of that stuff!

sewdance

Expert/Couture
MI USA
Member since 10/18/04
Posts: 423



Date: 10/1/12 6:13 PM

I now use Clear Care by recommendation of eye doc, also. And use saline solution as a rinse if necessary. Since I switched to Clear Care I've had less eye irritation. (I don't wear mine as often as I'd like simply because I'm into the bi-focal stage now and there's only so much correction available at the -8.00 level!)

That said, prior to Clear Care I used the Target brand lens solution and was very happy with it. I usually bought the 4 oz bottles - smaller if you can find a "travel size"- because I wasn't going through it as quickly as I did when I wore my lenses several days a week. Much less expensive than brand name solutions.

How often do you change your lenses for a fresh pair?

Anne

tourist


Intermediate
BC CANADA
Member since 7/23/07
Posts: 6279



Date: 10/1/12 6:51 PM

Yes, there have been a few times when I chided myself that I should have changed solutions after they had sat for awhile, but never so long the bottle cracked! The solutions for my old gas perm lenses was hugely expensive, as I recall.

I used to have gas perms that I loved until the bi-focal issue and eye dryness came up. Now they are the soft accu-vue oasys for astigmatism. I have a strong prescription which they can't make into bi-focals and happily, mono-vision works for my purposes. My eyes are too dry to wear them daily and I like my progressive glasses, so I mostly wear contacts for ballroom competition and try to also wear them once a week or so to keep in practice for removal. I also wear them to the hairdresser so I can see what is going on.

They are 14 day wear, I think. I sometimes sneak an extra wear in since I don't usually wear them more than 4 - 5 hours at a time, though I do find my vision decreases some as they get "old."

My optometrist is pretty non-committal about solutions. She feels it is largely personal preference, so I suppose I should just try the different types or just use what I have been using as I seem happy with it. I will try out the one several people have mentioned, for sure. It is one of the things I try to buy, along with eye drops, when my drug store's loyalty program has specials. I can get a few hundred extra points to use to buy fun stuff.

------
http://bgballroom.wordpress.com to follow the progress on my next ballgown.
Printable Version
* Advertising and soliciting is strictly prohibited on PatternReview.com. If you find a post which is not in agreement with our Terms and Conditions, please click on the Report Post button to report it.
Expert Sewing Techniques for Jackets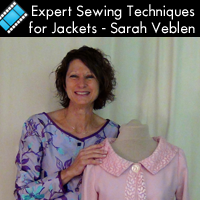 Fun with Fitting - PANTS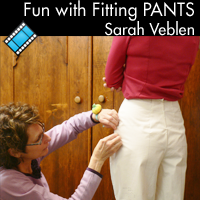 Simplicity 2217

by: scattie
Review
McCall's 5974

by: relliotts
Review
Petite Plus 651 Pattern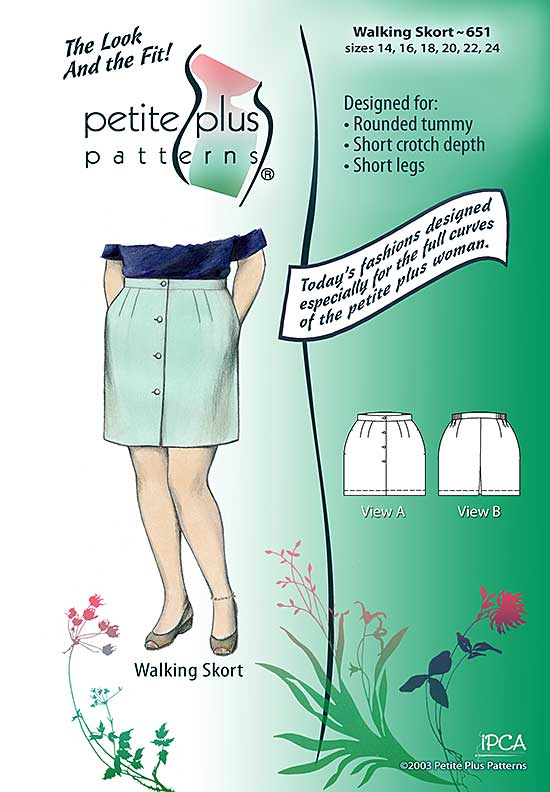 Buy Now
Sew Chic Pretty Petticoat Pattern (ln1208)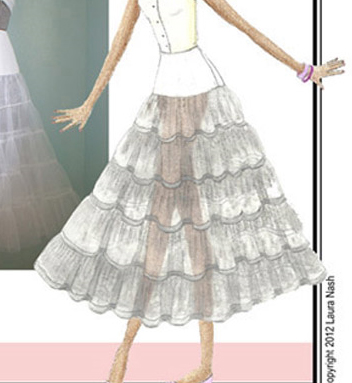 Buy Now