quiltingwolf


Intermediate
Member since 12/15/02
Posts: 6636

1 member likes this.




Date: 10/2/12 12:56 PM

I believe Thursday I'm going to be diagnosed with this. As my sugar was very high and not the first time. And I have all the symptons. If any of you have this what do I have to look forward to? I'm been kinda of dreading this so I put my blood tests off. If you lose weight, exercise and eat right can you reverse this?

------
quiltingwolf.blogspot.com

JTink


Intermediate
Member since 4/20/08
Posts: 6067





1 member likes this.



Date: 10/2/12 1:23 PM

Quiltingwolf, I can only give you some second hand info. My sister was diagnosed some years back. She is extemely overweight and most of her medical problems come from the extra weight. She begged the docs to let her try and loose the weight and control the diabetes on her own for a while. They gave her the "go ahead".

It was very hard for her to loose the weight. But after knocking off about 30 pounds, she was feeling better and looking better(sister is 56 years old, about 5'2 and was weighing in at 230 pounds) She got below 200 and was so happy. She has been doing a yo-yo thing every since. The older she has gotten the harder it is for her to loose the weight. She has had several scares with her health and is now taking the insulin pills. She is going to a fitness center a few times a week and trying to watch her diet. Let me also add, my sister is a nurse, she knows what is in her future, if she doesn't take care of herself.

I would think, the biggest thing is watching your carb intake and getting exercise.

Don't jump the gun and get yourself all upset. If you are diagnosed with diabetes, have your doc hook you up with a special dietitian who works with diabetics. That was a real help to my sister. You will be fine. There will be some lifestyle changes, but you don't have to go home and throw away all the jelly and cookies. You will learn how to trade off foods so you can still eat the occasional goodie and not put yourself in harms way.

Please keep us posted on your test results.

Al Johnson


Beginner
Minnesota USA
Member since 2/17/07
Posts: 1453

1 member likes this.




Date: 10/2/12 1:59 PM

I've had it for about 11 or 12 years now. It runs in my family, both sides, so I was pretty much doomed, that and my "laid-back" lifestyle and "plump" physique did me in.

For a while, I did okay with oral meds (By the way, there is no such thing as an insulin pill, as insulin is destroyed by the digestive system; that's why it is injected.) Then the oral meds didn't do it for me anymore, and I started on Byetta, an injected med that is NOT insulin. I liked that, as it controlled my blood sugar, and you lose weight on Byetta. So I was happy for a couple years on that.

Then for some reason, the blood sugars started creeping up again. Eventually, the doc put me on insulin. So I've been on that for several years now, gaining weight, but keeping my sugars pretty well controlled.

It is a progressive disease, and while losing weight and exercising might make it get better or even go away, the normal course is that it gets worse with time. So you end up on insulin, and increasing doses of it, just to stay in one place.

This is something that you can deal with, though it's a pain in the butt. You just need to be determined to do what it takes to keep the sugars at a reasonable level, and you'll be fine.

Good luck, and hang in there!

-- Edited on 10/2/12 2:00 PM --

------
A sewing machine is just a welder for textiles.

Elona


Advanced
Member since 8/24/02
Posts: 8402





Date: 10/2/12 4:01 PM

It runs in DH's family, and he was diagnosed with it some six or so years ago. He's doing fine on oral meds, especially with the addition of Byetta, for which a teeny, weeny little needle is used, so small he often can scarcely feel it. He works out at the gym with me about three days a week, bicycles one day, and might hike another. He is maybe a tiny bit overweight for his slender frame, but not much, and his fasting blood glucose is very close to normal (not quite, but almost, at under 7).

We eat normally and do not avoid good foods, so there's real butter on our table, real wine, real red meat, also--but not too much of anything, and especially not too much carb with a high glycemic index.

DH has been stable for years, so his Islet Cells are still working, and we're trying to keep them doing that. His own father did not tip over into old age diabetes, requiring insulin injections, until he was in his 90s, so we're hoping for a long run with the current regime.

If your Islet Cells are still making insulin, there is indeed some evidence that losing weight can reduce the load on those cells and keep them functional longer. The most dramatic results in obese subjects were due to bariatric surgery, as reported in the New England Journal of Medicine this year, summarized here. For these patients, the knife was much more effective than even the best dieting. However, for normal-weight type II diabetics, the jury is still out.
-- Edited on 10/2/12 4:06 PM --

CSM--Carla


Intermediate
Florida USA
Member since 1/21/06
Posts: 1229





Date: 10/2/12 6:00 PM

Learn as much as you can about diabetes.

If I was diagnosed with DM this is the guide I would go with first:

Dr. Bernstein's Diabetes Solution

This is an excellent introduction to diabetes diagnosis and management Types 1 and 2.

The author is a 76 year old physician who has had diabetes since childhood and has no complications of the disease. Extremely impressive story of his life and medical management.

Check for it in your local library.

Edited to fix link.
-- Edited on 10/2/12 6:16 PM --

tgm and Kittys


Advanced Beginner
USA
Member since 3/8/10
Posts: 8070





Date: 10/2/12 6:05 PM

DH & I both have diabetes since 1996 we were diagnosed within a week of each other oddly enough. It runs in both of our families. My Dad was type I diabetic, as is my brother now, Mom type II diabetic controlled with pills, my sister is NOT a diabetic so far. Many Aunts were diabetics also some Type I ... being totally insulin dependent from the beginning of the decease like my Dad, some Type II. I have been taking U 500 concentrate for most of the year now & at times it is a roller coaster but over all my basic A-1C has improved, ..A-1C is your 3 month average blood sugar level. DH is also on U 500 concentrate insulin & has seen some improvement but has quite a ways to go. We also both take Metformin which helps control blood sugar orally. For me the oral medications alone stopped working quite a while ago. As the doctor said yesterday.... "pooped out pancreas"... not meaning to be funny it is just the way it has happened in our case the pancreas eventually in many, not all, but many diabetics stops working so you need more than oral medications can do.

Diabetes is a progressive decease & like Al said there is no cure so far. Blood testing & keeping in best a contact with your doctor or the nurse depending on how your clinic works is a key role in treating the decease.

I find that sometimes magazines like "Diabetes Self Management" ... or "Eating Light" are helpful. There is a newer one out by Better Homes & Gardens but I have not read it at all yet. Oh & sometimes Prevention Magazine has a special issue on diabetes that may have some useful recipes or updates in it.

Try not to be scared ... at first I was very scared knowing the path my Dad's health took... but treatment is much better now & testing has improved care of diabetes allot too. Eventually it just becomes something you live with ... a normal return just like for asthma you wake up every day & use the inhalers... diabetes I wake up test my blood sugar & take my insulin & other meds.

Please post what your final results show & post if anything any of us can do to help you with the transition if that is your diagnosis.

Praying for you ... Quiltingwolf...

------
Home of the adorable Baby & Mittee girl >^,,^<

Oh my..here we go again, no job...Sighing allot..




quiltingwolf


Intermediate
Member since 12/15/02
Posts: 6636





In reply to tgm and Kittys <<

2 members like this.



Date: 10/2/12 6:41 PM

thanks for you kind thoughts. I''m still a little wacked about it. But I haven't talked to the doctor yet. So trying to take one day at a time. As I type this waiting for my ipod to charge up so I can go ride my stationary bike. We have a track on the high school grounds right up from my house. I plan to start walking there maybe on the way home from work 3 days a week. It's lighted well and a lot of people walk there. All I can do is eat properly, exercise, take meds the rest it up to the higher power.

------
quiltingwolf.blogspot.com

JTink


Intermediate
Member since 4/20/08
Posts: 6067





Date: 10/2/12 7:19 PM

I'm so glad others have posted on this. Like I said, I'm not a first hand example (ie. "insulin pills" ) But have been there to support my sister though her journey.

When I worked for Nabisco, putting the cookies on store shelves, I remember at least once a month, a customer would come in with a diagnosis. I would find them "reading" the cookie labels and I'd ask, "which doc did you see this week"? It was either "heart" or they were newly diagnosed diabetic. If it was "diabetic", I immediately tried to calm them down by saying, "you don't have to give up cookies" I would suggest they contact the doc(who most times just sent them out the door with a diagnosis and a handshake) and have him or his office recommend a dietitian. If you find a good one, they can be really helpful.

tourist


Intermediate
British Columbia CANADA
Member since 7/23/07
Posts: 6303



Date: 10/2/12 7:46 PM

No diabetics in our house so far, but a good friend is in his first year or so of living with it and a few lessons from him:

- don't make assumptions and run with them. He is a very intelligent guy but made some assumptions about eating that seemed logical, but were way off base. Check with your support people about your "great" ideas.

- don't try to "game the system." He seemed to spend a lot of time figuring out food exchanges in complex ways (engineer... ) so that he could splurge then wondered why his weight wasn't changing like he thought it should.

- don't make everything be about the diabetes. He is well over 60 and is a ballroom dancer. He is pretty panicked about sore feet because of concerns about diabetic neuropathy. It probably is not about the diabetes. My feet have hurt in the mornings since sometime in my 30's, especially when we dance a lot. Of course he should check it out, but maybe a foot specialist is in order, as well.

I have often heard the old adage that the best way to live into a ripe old age is to get something chronic and take, really, really good care of it. Let's hope this is how it works out for you.

------
http://bgballroom.wordpress.com to follow the progress on my next ballgown.

SheBear0320


Advanced
Manitoba Canada
Member since 4/8/08
Posts: 3907

1 member likes this.




Date: 10/2/12 8:10 PM

I found the Diabetes Association to be a great help when I had to learn about diabetes to care for my dad after his stroke -- I was making his meals and had to understand what I was doing.

I found the association to be very helpful and able to provide lots of information and guidance. They were always available to answer questions.

My dad was thin as a rail and very active when he was diagnosed with diabetes in his mid-50s -- he had just retired from the military.



------
Sheila
"sewing very slowly to fill an empty closet"

2014 Stash Busting Sew-Along:
56.0 yards sewn (as of 08/13/14)
113.125 yards purchased (as of 08/13/14)

Printable Version
* Advertising and soliciting is strictly prohibited on PatternReview.com. If you find a post which is not in agreement with our Terms and Conditions, please click on the Report Post button to report it.
Sew a Designer Unlined Jacket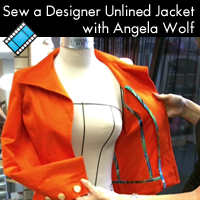 Fun with Fitting - PANTS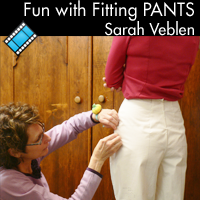 McCall's 6401

by: RebeccaMar...
Review
Japanese Pattern Books Pattern C: Jodhpurs

by: MariannaSe...
Review
Sewing Workshop New Yorker Jacket Pattern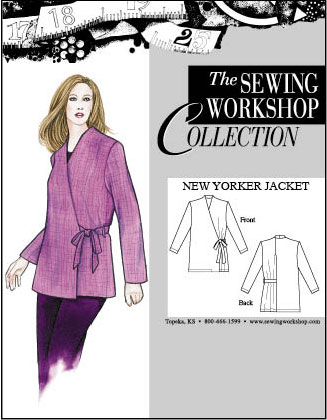 Buy Now
Jennifer Stern The Perfectly Fitted Shirt by the Cup-Full Pattern ( Size 16-24(Cup B-DD) )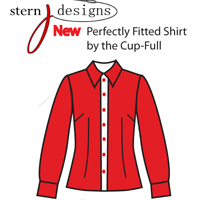 Buy Now