shermarama


NETHERLANDS
Member since 1/19/10
Posts: 40
Skill: Advanced Beginner

2 members like this.




Date: 10/3/12 12:05 PM

Okay, I've just had an idea that might be ridiculous but I thought I'd just ask in case anyone else has ever tried it.

I've long had difficulty getting women's clothes to fit me. I'm 6'2" (1m87) and generally scaled up to match. That doesn't just mean a longer body and arms; I also have wide, square shoulders, a broad upper back, a wider neck, big hands, big feet. My grandmother left me a necklace and I wear it twice round my wrist as a bracelet. I'm just not built on a typical woman's scale at all.

So I'm not skinny, but I'm not carrying a lot spare. My measurements say I'm a UK size 16-20, which means I run into what are generally considered plus sizes, but I'm just not that sort of shape - for example an 18 will generally be too wide on the upper arms, allowing for extra size there that I'm just not carrying. I do have an inconveniently large bust, so when I try and adjust a pattern to fit, there's a bunch of work to do with the FBA. But there are so many other alterations to make to the shoulders, the back, the length, the arms... all these basic building blocks of the pattern that just aren't the right size for me.

So, given that I have to do such a substantial FBA anyway, how much harder would it be to do this starting from flat, on a men's shirt pattern, for example? I remember idly trying on some t-shirts in Top Man once, and of course they didn't fit on the bust, but they fitted remarkably well everywhere else. It was a genuine pleasure to be trying on a garment where the shoulder ended where my shoulder ended, where the length was just right. I do actually have a waist and hips, but on a shirt, this seems to me like it would just need some extra darts and fitting in the lower back. If the shoulders, neck and sleeves all fitted for once, wouldn't altering the bust and waist be easier?

a7yrstitch


Texas USA
Member since 4/1/08
Posts: 7517
Skill: Intermediate



In reply to shermarama

3 members like this.



Date: 10/3/12 1:07 PM

Butterick B6844, Men's Cassock

Hubbie and I needed matched tai chi shirts for a demonstration/performance. This was a great pattern to work with. I added princess (and prince

) seams front and back. On his shirt that meant just slicing up the pattern pieces and adding seam allowances. On my shirt, I morphed in the standard princess seam center front and side front pieces to accomodate my curves. I only added the princess seams to the back for continuity and to be able to add multiple vents at the hem to allow for movement.

It would be worthwhile for you to find a princess seam pattern - sleeveless would be fine - with cup adjustments to create your own custom shirt front.

I just finished trialing M6277 to create a perfect shell pattern. I liked that the cup size variations were printed on different pattern pieces. So easy to use. I have another pattern that is supposed to have cup size variations but it only includes instructions and lots of markings on the pattern to 'suggest' how it might be altered.

If you start with a ladies princess seam pattern, take the time to fully fit it from shoulder to hip so you have an accurate front to morph to any men's pattern that you might use. Careful measuring will help you determine where to start in adding length from shoulder to bust, bottom of bust to waist, and waist to hip.

I also have wide shoulders, long arms and big hands. Big feet too! And I am long from bottom of bust to waist. But I am only 5'5''! My rise is very short. I am sure that my inseam is short compared to yours, but it is long relative to my height. What can I say, it works for me.

I have also found that the placement of the arch in a men's athletic shoe works better for me than in the same style in a women's fit.

You tall women are so stunning. I wonder if you realize what a commanding impact you have when you enter a room. Something about the movement with the extra height and limb length......it is difficult to decide if the added height adds to the fluidity of the clothing, or, if the drape of the clothing adds to the fluidity of the extra height.

------
I have no idea what Apple thought I was saying so be a Peach and credit anything bizarre to auto correct.

andye

Virginia USA
Member since 5/9/09
Posts: 2065
Skill: Beginner

2 members like this.




Date: 10/3/12 1:27 PM

From the

Moulage

by Kenneth King

Quote:
MEN'S MOULAGE:
Drafting the men's moulage is similar to drafting the women's, but with some minor differences.
Moulage Back:
Men's moulage back is drafted same as women's, but with only a 1" (2.3cm) waist dart, from K' to K". All other instruc- tions are the same.
Moulage front:
Men don't have a bust, and they have wider shoulders, so the differences from the women's moulage are as fol- lows:
At the neck (step 2 in Moulage Front text), to establish the preliminary shoulder slope, Point D to Point E is 7" (17.7cm) for men, as opposed to 6" (15.2cm) for women.
Draft out the shoulder length minus 1/4" (6mm). There is no shoulder dart in the men's front.
Men do indeed have a bust point. You will get a bust point for men same as for women.
The waist dart: Men have less shape than women in front, so the waist dart K' to K" is a TOTAL of 1/2" (1.2cm), meaning 1/4" (6mm) from K to K', and 1/4" (6mm) from K to K".
There is no side dart S'S" to fold out for men. When scribing the arc to set the side line, just use the corrected moulage back side measure.
Men do get the armhole dart T to T', and it is 1/2" (1.2cm), same as standard for women.

And so on. The adjustments get even less sex specific when you consider that dart widths and lengths can be determined by various formulae--

Quote:
Front shoulder dart (F to F')=[(bust circ.-waist circ.)] x 5% Front waist dart (K' to K")= [(bust circ.-waist circ.)] x 12.5%
Side dart (S' to S")= [(bust circ.-waist circ.)] x 11.3%
Front Armhole dart (T to T')= [(bust circ.-waist circ.)]x 5% Back waist dart (N to N') = [(bust circ.-waist circ.)] x 10%


Of course, that's only for the block/moulage/sloper/shell-- real garments tend to have design features that accentuate the "masculine" or the "feminine" but that's a matter of taste and convention.

------
Bernina B330
Feet: 1,2,3,3A,4,5,7,8,10,13,16,18,20, 29,32,35,37,50,64,70,71,82,85,86, 92



Ms. McCall


Member since 3/2/06
Posts: 242
Skill: Advanced Beginner

2 members like this.




Date: 10/3/12 2:56 PM

I'm working on

M6613

at the moment which is designed for both men and women. A big advantage of this pattern is that it's got the FBA lines already drawn on the pattern tissue, and there's also lines for other alterations. I actually had to narrow the shoulders for my DH, and you can see that the shoulders are far too big for the woman on the pattern picture, but narrowing the shoulders (if you need it) is a simple alteration.

------
BrownPaperPattern.blogspot.com

stirwatersblue


Kansas USA
Member since 12/13/08
Posts: 5499
Skill: Intermediate
Body Type:




Subject: Starting out from a mens pattern to make a womans shirt Date: 10/3/12 4:31 PM

Well, speaking from my own experience using men's/unisex (which really means men's, frankly) patterns and having the OPPOSITE body shape from you (short arms, narrow shoulders)... I find men's/unisex patterns in general are far too large for me in those areas.

For instance, I'm currently making myself a shirt from Simplicity 4059. I'm typically a 14-16 in a woman's pattern, but measure out at an XS for this one--so that tells you something right off about the fit differences *to begin with.* Even at the smallest possible size, the shoulders are too wide, the sleeves are way too long, and the collar and cuffs are ENORMOUSLY too large on me. I had to remove 2" from the length of the cuff for it to fit even remotely securely around my wist--on the EXTRA SMALL!!

I had the same experience working with a "unisex" princess seam vest pattern. Obviously part of this is the Big4's habitual tendency to add way too much ease to everything, but a lot of it is definitely to accommodate the presumably longer-overall male figure.

(Oh, and BTW, I also can't wear any men's RTW for the same reasons--even if there's enough room for the bust, the sleeves are way too long, the overall length is too long, and there's no room in the hips.)

What do you have to lose by trying?

-- Edited on

10/3/12 4:45 PM

--

------
~Gem in the prairie

tinflutterby

California USA
Member since 8/9/11
Posts: 333
Skill: Advanced



In reply to shermarama

1 member likes this.



Date: 10/4/12 0:49 AM

I don't see how this would be harder than the alterations you have to make everywhere on a woman's pattern. Look for a multisize and measure to see which size you really would be, (not taking their word for it or you will swim in it). Then you are effectively going from a AA to what ever you are in the FBA. Pin fit the side seams, add back darts if you need the curve. Sounds good to me. I don't think I would try it with pants though.

shermarama


NETHERLANDS
Member since 1/19/10
Posts: 40
Skill: Advanced Beginner



In reply to a7yrstitch

1 member likes this.



Date: 10/8/12 7:16 AM

Quote: a7yrstitch
It would be worthwhile for you to find a princess seam pattern - sleeveless would be fine - with cup adjustments to create your own custom shirt front.




I'm still in the very long-winded process of altering a coat with princess seams (Vogue 1266) and I've been impressed with how much variation is possible using them. I also have a shirt from a company that specialise in making clothes to accommodate a large bust (it's too short and the shoulders are too narrow but it's better than nothing) and that has princess seams too, so it seems to be the way to go. It's good to hear from someone that's tried it!

(I know there are patterns that supposedly fit different cup sizes but I've never seen one that goes up to FF, so I think I'm just going to try and alter the front of a men's shirt and use the coat and the shirt as a starting guideline for a seam shape. )

shermarama


NETHERLANDS
Member since 1/19/10
Posts: 40
Skill: Advanced Beginner



In reply to andye

Date: 10/8/12 7:30 AM

Interesting information about the moulage! I think making up a sloper would be the ideal way to go, but I'm nervous about tackling it.

I was involved in a project a couple of years ago to compare the various books and methods for pattern drafting out there, although it didn't get very far, for various reasons, and I think King was one of the methods I measured up for. The main message I took away from such of the project that got done is that sloper-building instructions also weren't very compatible with my shape - one method that insisted that there's no point measuring women's shoulders because they're all the same size, another that declared that the front half of the high bust measurement shouldn't be more than 2.5cm larger than the back bust, when it's 13cm larger on me. I'm reluctant to try something else that's just going to tell me I don't exist, really.

shermarama


NETHERLANDS
Member since 1/19/10
Posts: 40
Skill: Advanced Beginner



In reply to Ms. McCall

1 member likes this.



Date: 10/8/12 7:36 AM

I'm reluctant to try those sorts of unisex patterns - often they seem to be aiming to be unisex by just being in a loose style. That works if you haven't got much bust to accommodate, but a loose-fitting shirt on a tall person with an FF bust starts to look more like something that needs tent poles than a piece of clothing. *grins*

shermarama


NETHERLANDS
Member since 1/19/10
Posts: 40
Skill: Advanced Beginner



In reply to stirwatersblue

Date: 10/8/12 7:43 AM

From what I've found in the past, a men's medium is a reasonable fit on me, all apart from not fitting around the bust, although I haven't tried a wide range of shops... I've got a couple of patterns on order now, so I'm going to give it a go and see what happens.
Printable Version
* Advertising and soliciting is strictly prohibited on PatternReview.com. If you find a post which is not in agreement with our Terms and Conditions, please click on the Report Post button to report it.
Online Class
Beginners Guide to Dyeing Fabrics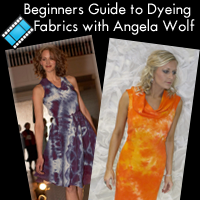 Online Class
Sewing with Slippery & Drapey Fabrics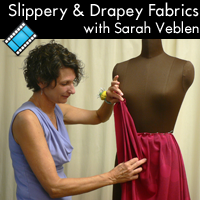 Other Mountainpeek Creations

by: SheBear032...
Review
Christine Jonson Slit Skirt & Pencil Skirt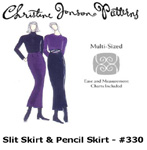 Pattern Details
THE COLLARS - A CD Book by Kenneth King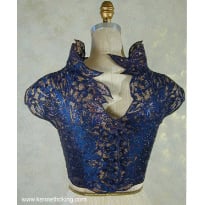 Pattern Details
Simplicity 3790

by: Helen near...
Review