Plus size sewists might be interested in downloading the free pattern from Burda today (5 October) -- the size range is from 46-60. (Size 60 = Bust 57.5", Waist 50.5", Hip 60"). You have to register with the site in order to download it, but registration is free. (I've also posted it on the Freebie Friday Burda sticky, so apologies if you've seen this twice).
Download here.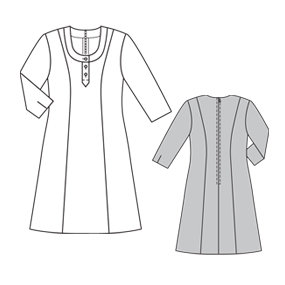 Freebie Friday pattern are only free on the day they are posted, then they revert to being a few dollars for the pattern.
-- Edited on
10/5/12 9:46 AM
--
------
http://sewingnovice.blogspot.co.uk/
One woman. One sewing machine. One giant stack of fabric. What could possibly go wrong?