ZugZug

Beginner
Texas USA
Member since 1/4/12
Posts: 36



Date: 10/6/12 7:55 PM

Well today I went to the little Floriani presentation at a local shop. I was good and did not buy anything (and I knew it was a sales presentation before I went, so no surprises). However I was EXTREMELY tempted by their software.

My DH has dreams of me (or even him) being able to push a button (maybe two) and ta-da! I can embroidery any image he likes on anything he desires. Well we all know that requires digitizing and generally more than a single button. I have been considering Embrid due to the huge following and the price. But now I am being swayed... I was wondering if anyone out there has both. I was wondering which you would choose if you were to choose again. For reference, the Total Control Floriani software was about 4 times the cost of Embrid (and 100 spools of Floriani thread were included). I need to know how "hard" Embrid was to learn how to digitize on vs the Total Control software. The presentation of course made it look very simple on the Floriani software, and I could also see that the presentation was a very true rendering of how I would utilize it at home. Sadly I am ok with the price difference, IF, it helps ease the learning curve. I want to have time to actually stitch out my designs instead of spending hours learning how to digitize a simple balloon.

Jannerie


Advanced
Ohio USA
Member since 7/10/09
Posts: 150

1 member likes this.




Date: 10/6/12 8:26 PM

I don't have an answer for you because it all depends on many things. This much I do know:

1. All embroidery software have a learning curve and require a time commitment to learn.
2. You can buy a lot of designs for what you will pay for software. I have wasted too much money on software myself.

That said, I have Floriani Total Control. Pfaff 4D and Bernina V6. I don't use the 4D at all anymore.

I use the Floriani the most. It is the easiest to learn of the three I purchased. I can't speak to embird.

FLoriani offers a lot of instruction through the webinars and on their website. If you make the time to explore those resources you will be fine. There is a lot to learn before you can digitize like the pros. I have been learning for over a year and still feel like I learn something new every day.

Good luck on your quest.

------
Pfaff creative Sensation,
Singer 15-91,237,221,328K,301,301a,401,403,404,500,503
Bernina 630, 125jubilae
Viking 6020

Mrs4Him


Advanced Beginner
Missouri USA
Member since 7/19/09
Posts: 88



Date: 10/8/12 12:37 PM

I have Embird and love it. It was a great price and just as good as the real expensive software. I refused to buy my dealer's expensive Bernina v6 and looked elsewhere and found Embird about 3 years ago. Check it out. There are also 2 Yahoo groups devoted just to Embird where you can ask whatever you want. Peggy is the moderator and does a great job!

------
Sewing/Embroidery: Baby Lock Ellure Plus * Sewing: Kenmore 385.1764180 * Sewing: Kenmore 385.17124 * Sewing: Vintage-Singer 115 * Serger: Baby Lock Evolve
><>


aslinnd


Advanced Beginner
AUSTRALIA
Member since 5/28/07
Posts: 861



Date: 10/10/12 8:49 PM

it comes down to commitment no matter what you buy - that is what makes or breaks your experience overall, but that said I think some of the newer software coming out is more user friendly taking the end user more into consideration. I think the earlier programs started from a cut down graphic artist type program and went from there, which is why programs like 4D or 5D, and probably embird, PE design & corel drawings (although I have only workded with 4d,5d, and pe design personnally, but had a good look at drawings) still have a foot in that era.

Programs like generations, floriani, maybe embrilliance - come at it from a end user approach and from what I've seen of them seem to be easier to use, and I expect that all of the programs should be getting easier to use as the market for the software and the complaints of users get through.

My personal experience gets back to time I was the most enthusiastic when I started so I invested alot of time in learning 4D took classes and did the workbook. So if I want to edit an embroidery design quickly (something I can't do onboard in my Brother Quattro) Iwill use 5D embroidery extra because I know it best and its quick.

If I want to digitise something I will use PE Design because I find that more intuitive for me and I have invested a bit of time in learning it and buying tutorials.

I think whatever you buy you need to take your own examples of an image to the shop and have someone show you how your own image would go both manually and with the auto digitising function. Never use there examples as a guide its very misleading.

Alot also depends on the machine you buy, I can only really speak about Brother but I imagine Babylock not that different. The TOL machines have big screens and allow you to do A LOT of editing in the machine, change size, colour, orientation, add text, merge mulitple files. if you add the cost of a cheaper machine with the software package you may find a TOL machine does enough for you.

Really think about what realistically you will do with embroidery and try everything you can first.


rebe


Intermediate
Florida USA
Member since 2/28/05
Posts: 420



Date: 10/10/12 10:05 PM

It does come down to commitment. I have four different brands of software.
I started out with Buzztools and that is my goto software. What I can't do in Buzztools I do in embird.

Digitizing is like learning to sew. There is always more to learn.

You can try to auto-digitize an image but it has to be formatted in a vector graphic first and the image has to be pretty simple.

It just depends what you would rather spend your time doing.. digitizing or embroidering.

I choose embroidering and I usually can manipulate what I need through Buzztools by cutting and pasting.

------
Rebecca Pitts
Bernina 430
Singer xl-6000
Singer 9960
Babylock Imagine
Elna 740 Excellence
Ellisimo



MamaDee

Intermediate
Member since 2/22/13
Posts: 1



Date: 2/22/13 8:39 PM

I am wondering if anyone can tell me the pros and cons of two embroidery software I am interested in. Janome MBX or Floriani Total Control Pro. I doubt I will digitize, I want something that will not be too difficult to maneuver about.
Thank you for any information.
-- Edited on 2/22/13 8:43 PM --

Grandma52


Intermediate
USA
Member since 4/24/02
Posts: 167





1 member likes this.



Date: 2/23/13 11:19 AM

Quote: MamaDee
I am wondering if anyone can tell me the pros and cons of two embroidery software I am interested in. Janome MBX or Floriani Total Control Pro. I doubt I will digitize, I want something that will not be too difficult to maneuver about.

Thank you for any information.
-- Edited on 2/22/13 8:43 PM --


MamaDee

I am probably one of the few who do have the Janome MBX. I really do love it. It also comes with Trevor Conquergood's DVD that is like a personal tutorial on each and every bit of the software, making is so much easier to learn instead of just reading the 300 plus pages of the manuel (which you print out).

I do not digitize and have no intention of learing, but this software can do so much. When I bought my 12,000 18 months ago I had the software worked into the price of the machine and I got a bang up deal on it. It is so expensive I would NEVER buy it outright for what they are asking.

But, you might consider the Janome Digitizer Jr software, it is a lot less expenisve and still really nice. I had it with my Janome 350E machine. For the Digitizer Jr I bought Trevor's DVD for $40 to learn the software and it was an amazing help too. Unlike the name, DIGITIZER Jr, you really don't do any digitizing in this software like you can the MBX.

I love all the possibilities I can do with the MBX, I don't know it as well as I would like because I am still working 40 hours a week. But I can bring in other formats and convert them to jef. I can use any of my fonts on my computer and stitch them out. So what I have done is get some of the free fonts online for computers, easily bring them into the MBX and it is ready for embroidery, and they stitch out VERY nicely!

I can change the size of a design, smaller or larger, and the MBX adjusts the stitches for the design automatically, nothing is lost.

I don't know how much the Floriani is priced at or what your budget is or what you are wanting to use it for. By the way, I am assuming you have a Janome machine. If so, which one do you own?

I have just named a few of the things I like about the software, other software may do the same thing, I really don't know.

I belong to an online group where some of the ladies have several other software packages and they like the MBX the best. Depending on what you are using it for of course. You may not need something so expensive, as it is.

You may consider going to the Janome America website and click on the tab "Learning Center" scroll down to Janome Forum and join for free. Ask there about the differences in software. There is one woman from the UK who teaches embroidery/digitizing and she teaches every software and really knows the ins and outs of each one. Post a question, tell them what your needs are and what you want to do with the software and she will give you an honest opinion of your options. I just hate to see anyone spend their hard earned money on something so expensive if they don't need to.

For me, I love the MBX. It is made by Wilcom, the same folks who make Bernina's software for their machines.

So sorry for long post. Good luck to you.

------
Janome 12,000
Bernina 1530
Elna Carina
Elna 704

allorache

Advanced Beginner
Oregon USA
Member since 12/10/11
Posts: 323



Date: 2/24/13 3:12 PM

I have the Janome software, the version before MBX. As long as you have a nice clean simple design the auto-digitize is very simple. Manual digitizing is more complex and I have done some but not a lot of that. There are a few things I don't like about it: 1) cost, it's expensive; 2) to use it you must have a dongle plugged in -- that means if you lose your dongle you can't use your software anymore, and I consider that outrageous for what it cost; 3) I can save to babylock format, but then things like automatic trimming of jump stitches don't work. I really can't compare it to other programs because it's the only one I've used. For what I need it works well and I'm not about to go buy more software (or upgrade to their newest version).
-- Edited on 2/24/13 9:47 PM --

------
New Ovation!! Now a Babylock girl almost all the way - Ellegante 3, Evolution, and Melody. Plus a Sailrite LSZ-1 for those heavy duty projects

Grandma52


Intermediate
USA
Member since 4/24/02
Posts: 167





Date: 2/24/13 7:58 PM

Allorache,

I can cut the jump threads with the MBX.

------
Janome 12,000
Bernina 1530
Elna Carina
Elna 704

allorache

Advanced Beginner
Oregon USA
Member since 12/10/11
Posts: 323





Date: 2/24/13 9:50 PM

But you are using a Janome 12000, right? I am using Janome software but saving to PES format for my Babylock and it doesn't get the jump stitches. If I buy a PES from Embroidery Library the jump stitch trimming works fine.

------
New Ovation!! Now a Babylock girl almost all the way - Ellegante 3, Evolution, and Melody. Plus a Sailrite LSZ-1 for those heavy duty projects
Printable Version
* Advertising and soliciting is strictly prohibited on PatternReview.com. If you find a post which is not in agreement with our Terms and Conditions, please click on the Report Post button to report it.
Sew a Designer Unlined Jacket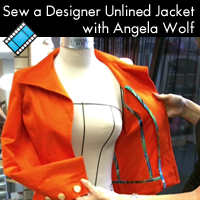 Sewing with Slippery & Drapey Fabrics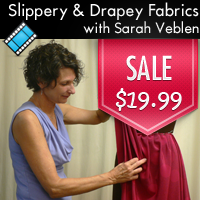 Butterick 5610

by: Aurelie
Review
SewBaby Clutter Catchers Pattern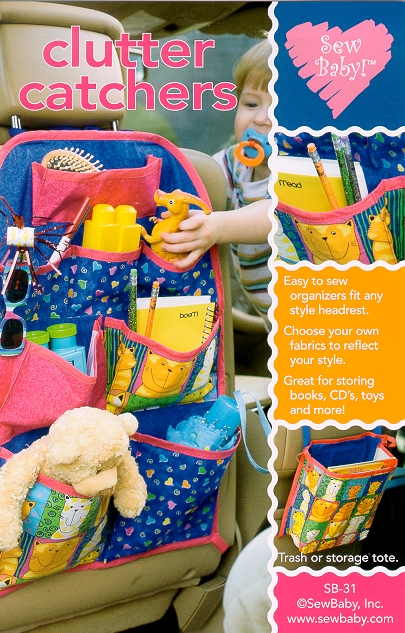 Buy Now
Perfect Pouches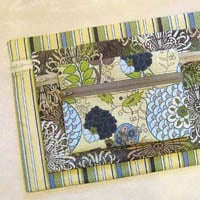 Buy Now
McCall's 6278

by: kristy bis...
Review