Theresse

Beginner
Member since 4/29/09
Posts: 61



Date: 10/16/12 4:03 AM

Hello -

I'm trying (finally!) to create a sewing room out of our small guest room. Tonight I got a cute little maple sewing table with matching bench (singer circa '60's probably) from Craigslist - in great condition I might add and for $50 - but I'll just put my new Bernina 350 on top of the table. I don't want to install the machine into the table cause I'll take it to classes pretty often. But I thought I might like to leave the table in the open position a lot of the time, so I need something to fill that hole in so I can set the machine over that area.

Is there a tasteful way to do this? I have an almost identical sewing cabinet which I got for free, but it's just not as nice and doesn't have a matching bench. I thought maybe I could use some of the same color wood from that?! What do you think? And how would it be done, regardless?

Thanks so much!

p.s. I'm excited to replace the bench cover (just a basic boring tan material) with this:

http://www.sewingbasket.biz/shop/Fabric/Canvas--Specialty-Fabrics/p/Sew-Now-Sew-Wow-Canvas-sku-Sew%20Now%20Sew%20Wow.htm

:)

p.p.s. - I saw the cutest sewing table cover tonight on ebay. It's really meant for a card table type sewing table as you'll see in the pics, but I love the idea of making a fitted vinyl cover for an extended sewing table, with a hanging pocket for paperwork on the side. Fun fun! Have any of you covered your sewing tables/cabinets just for fun? Here:

http://www.ebay.com/itm/380489693426?_trksid=p5197.c0.m619

Julkane


Intermediate
Pennsylvania USA
Member since 9/14/07
Posts: 699





1 member likes this.



Date: 10/16/12 7:34 AM

O my goodness - I love that sewing table cover and se it in my future!!!! A project for this winter for the 4 foot table I use for quilting.

------
Elna Excellence 740, Pfaff Quilt expression 4.0, Janome 300E, Brother 8500D, Babylock Ellageo, Janome 900CPX CoverPro, Brother 5234 Project Runway Serger, Singer Treadle, Singer 66, Singer 99

http://juliannasjourney.blogspot.com/

Theresse

Beginner
Member since 4/29/09
Posts: 61



Date: 10/17/12 1:06 AM

http://www.nobigdill.com/2010/09/no-matter-how-many-times-we-tell-our.html

http://www.twigandthistle.com/blog/2009/03/diy-oilcloth-table-cover/

http://projectsbyjess.blogspot.com/2010/06/fitted-simple-tablecloth.html



andye

Beginner
Virginia USA
Member since 5/9/09
Posts: 1881



Date: 10/17/12 1:45 AM

you don't have to "install" the bernina into the table. But would be nice to have the machine supported so that it's free arm is flush with the rest of the table. That way, you can work on large pieces without worrying about the weight of the fabric pulling things out of shape.






------
Bernina B330
Feet: 1,2,3,3A,4,5,7,8,10,13,16,18,20, 29,32,35,37,50,64,70,71,82,85,86, 92



Theresse

Beginner
Member since 4/29/09
Posts: 61



Date: 10/17/12 3:16 PM

That's a sweet little setup you have there! Yes that would be quite nice. Though I also would like it to be able to sit flush on the table. If it weren't too much of a hassle to take it out (are screws necessary?) then fold up the table's top then plop the machine on top of the cabinet for easy free-arm sewing, I'd do that. ?

andye

Beginner
Virginia USA
Member since 5/9/09
Posts: 1881





Date: 10/17/12 3:41 PM

Quote: Theresse
That's a sweet little setup you have there! Yes that would be quite nice. Though I also would like it to be able to sit flush on the table. If it weren't too much of a hassle to take it out (are screws necessary?) then fold up the table's top then plop the machine on top of the cabinet for easy free-arm sewing, I'd do that. ?


It's not mine. Just a suggestion.

Pics of your table would be nice. Is there any support from below, like a shelf?

------
Bernina B330
Feet: 1,2,3,3A,4,5,7,8,10,13,16,18,20, 29,32,35,37,50,64,70,71,82,85,86, 92



justgail


Intermediate
Iowa USA
Member since 1/19/06
Posts: 731



Date: 10/18/12 1:17 PM

Somehow you'd need to add a shelf to sit the machine on, either by adding shelf supports to the inside or by screwing a shelf hanger to the underside of the top. I think I'd prefer adding the supports to the sides of the cabinet. I'd hate for the weight of the machine and vibrations to pull the screws out of the top unexpectedly.

That's what I intended to do with a vintage cabinet, but every time I look at that pretty wood, and think about how to make the top drawer smaller.... I don't get any farther.

edited - I forgot to add that then you just sit the machine down in the opening on the shelf - no hardware needed to take it out for class, or swap in another machine someday.
-- Edited on 10/18/12 1:18 PM --

PattiAnnJ


Advanced
Ohio USA
Member since 12/3/06
Posts: 7343





1 member likes this.



Date: 10/18/12 1:47 PM

I have four old/vintage SM consoles/cabinets/tables. My Singer Golden Touch/N Sew came in a desk style console and although I no longer have the Singer, the console has been transformed twice for new machines.

My husband added a shelf to hold each of the new machines so the SM bed is level with the surface of the console. You can use short sections of wood to hold the shelf at the level needed. Or, metal brackets.

One SM cabinet, I found after a yard sale. It had been put out for the rubbish collector (he got the machine and I kept the cabinet).

The other two I bought for a few dollars. One did not have a SM and the other turned out to be a total surprise when I found out after the sale that it was a Singer Rocketeer! Was not familiar with the model until I started doing some research on the Internet.

Except for the cabinet with the Rocketeer, all have had shelves added for my sewing machines.

The machines sit on the shelf with the lid open. They are covered with handmade fabric covers and when taken from the cabinet, the lid can be closed for used as a small table.

You can have your cake and eat it too - the machines are not permanently installed in the cabinets with the added shelves - pick them up and you are ready to hit the road!


Top of the shelf corners cut at an angle for access to power cord. The front of the opening had a hinged section and was left in place. I opened it for this picture.

Bottom of the shelf showing "L" brackets holding the shelf in place and a better view of the angled corners.

If the original opening is too large, you can purchase a plexi insert or if is too small remove some of the top as needed.

You will need a carpenter's tape measure or improvise with your own rulers or tapes, saw, screw driver, sand paper, a piece of plywood (mine is from a cut out of another cabinet) or shelving, L brackets, and a bit of patience. The uncut edges can be finished or left as is.






-- Edited on 10/22/12 4:05 PM --

------
"I don't give them Hell, I just tell the truth about them and they think it's Hell." — Harry Truman

"Improvise, adapt and overcome." - Clint Eastwood/Heartbreak Ridge

Theresse

Beginner
Member since 4/29/09
Posts: 61



Date: 10/18/12 2:14 PM

Thank you guys! I would so love to see pictures...my brain can't seem to fully wrap itself around this concept.

I'll try to include a pic in my next post.

Theresse

Beginner
Member since 4/29/09
Posts: 61



Date: 10/18/12 3:07 PM

Here's a pic of the cabinet and bench I got (can't wait to put a new cover on that bench)! I can't seem to figure out how to make a picture show up on here. Sigh...

http://www.flickr.com/photos/49559819@N00/8100588047/
-- Edited on 10/18/12 3:10 PM --
Printable Version
* Advertising and soliciting is strictly prohibited on PatternReview.com. If you find a post which is not in agreement with our Terms and Conditions, please click on the Report Post button to report it.
Restyling with Exposed Zippers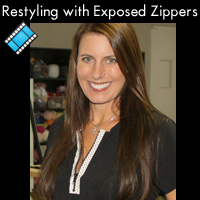 Bust Adjustments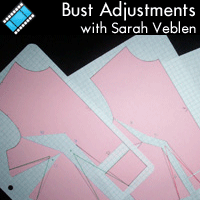 Simplicity 4551

by: oldfashion...
Review
DVD - Will this fabric work for you?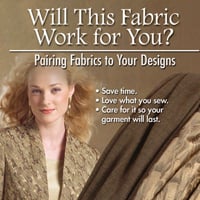 Buy Now
Sewing Workshop Quincy Top and Pants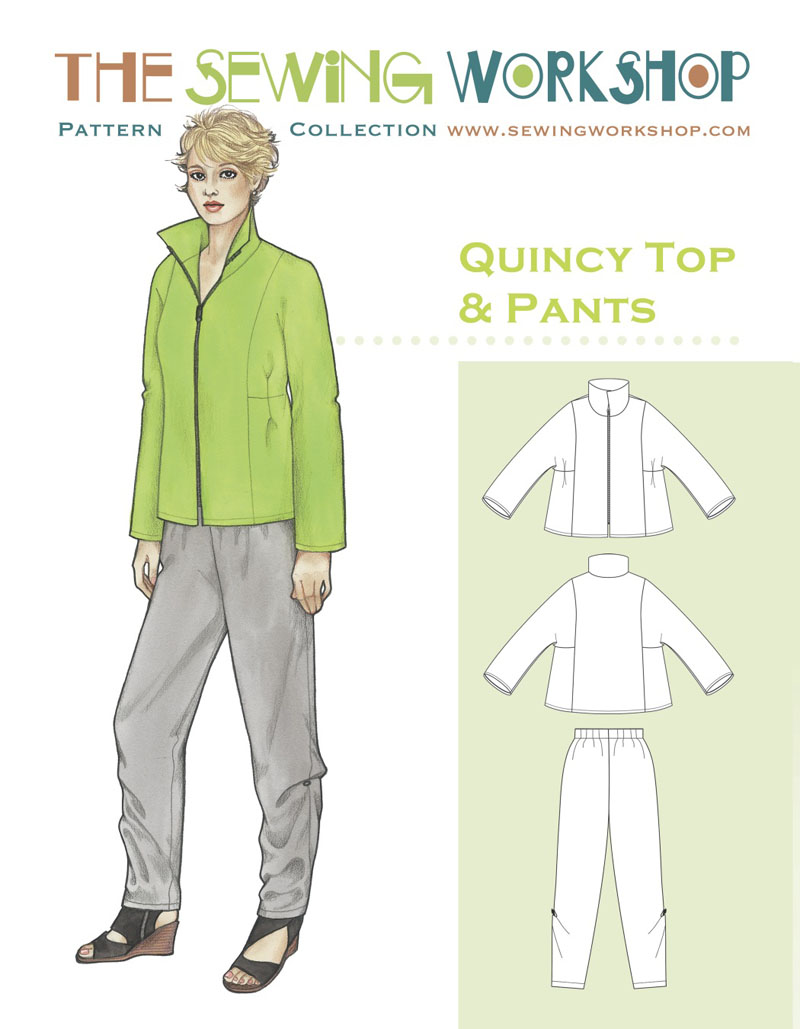 Buy Now
New Look 6557

by: Sew Melbou...
Review