quiltingwolf


Member since 12/15/02
Posts: 6864
Skill: Intermediate



Date: 10/16/12 12:59 PM

I just took a visit through ebay as I will do every so often even though I stopped buying from there eons ago. It would seem like the illegal designs making a comeback. Tons of o Disney stuff. I ebay just doesn't care. But I hope people won't get in to trouble buying that stuff if they don't know any better. As many of us didn't in the early days.

------
quiltingwolf.blogspot.com

poorpigling


Texas USA
Member since 12/28/07
Posts: 11070
Skill: Advanced





In reply to quiltingwolf <<



Date: 10/16/12 1:44 PM


I don't think that the Bernina OESD police are still at it.. not the Brother for disney etc. although they are really nasty if you copy/use Disney.. because it seems from what I hear. .most of the CDs you buy from those sellers are enough to crash your systems.. I think most buyers keep a far distance from those items on ebay.. I do feel for any newbie though who is not aware of this.

beauturbo

California USA
Member since 5/2/09
Posts: 4141
Skill: Advanced



Date: 10/16/12 5:57 PM

Ebay has always been like that. And very bad in that respect. It's a wild west out there! I'm pretty sure it goes for a lot of things there, even physical items, stolen off loading docks and also from peoples houses even sometimes and not just electronic computer files either. So, it is just sometimes very much buyer beware, just like any flea market or anyplace else. I think the thing to remember though, is if something seems way too cheap to be for real, on the up and up, most times there is some kind of reason for it, and also if you buy something that is "hot or stolen" and it gets tracked back to you, then yes most times you would have to return it to the injured party in the end, no matter if you could ever get reimbursed for your loss or not, just like in the brick and motor world, or a garage sale or flea market or just anyplace!

On the flip side though, if someone just makes and sells some embroidery designs that just look like, with out sewing them out to see how they actually sew and without looking at the actual computer files at all, some other design, can be sometimes just made, even autodigtizied by someone whom has a autodigitizing program and using it real badly, with just the same clip art (that neither person made themselves) that someone once used for something else. In that case, maybe a crummy made embroidery design or not, but does not always have to be illegal either.

I do have an almost photographic memory for a graphic design or an embroidery design sometimes. And even all the major sewing machines companies have sometimes sold embroidery designs that I can actually tell exactly where that clip art that was the basis of the design came from. Just because I even have the same clip art purchased from the same clip art collections even. And could even ID it (just the design source for it) down to the clip art collection, page # of clip art book, and even file name, and that is even if you are only going on any a computer file of a graphic. Clip art culled from the centuries of real items, also has been around for centuries in printed on paper form, way before any computers too. Large clip art companies that have been around for many years, and even cull and sell old clip art from centuries ago even is where lots of that stuff comes from, like Dover and maybe ISMI often. And even all the sewing machine companies and places that made designs for them, in the old cards that went into various sewing machines, or designs built into sewing machines, duplicate that sometimes in multiple ways, by just different people.

a7yrstitch


Texas USA
Member since 4/1/08
Posts: 6389
Skill: Intermediate



Date: 10/16/12 6:31 PM

This may be a good place to ask. If I purchase a design, is it for personal use only? I'm not going to mass produce anything, but thought I might be interested in a little selling on Etsy. Does anyone know, would it be typically allowable to use a purchased embroidery design on something that would be sold in small numbers (very small)?

------
I have no idea what Apple thought I was saying so be a Peach and credit anything bizarre to auto correct.

beauturbo

California USA
Member since 5/2/09
Posts: 4141
Skill: Advanced





Date: 10/16/12 7:25 PM

I think you need to look at what came with it (most often on the printed packaging) or in a text file, or even a little button you need to press that says I agree to this, when installing anything, if it has an instal program, to go back and see what you agreed to, in the first place, when you got it.

Just because it really varies widely. I happen to know, a long time ago, when I purchased just many, many Cactus Punch embroidery design disks and even old floppy collections from from them, (probably several thousand dollars worth, even over a long time period) at that time, my written and even printed on paper, license agreement with them for that, was much, more lenient on that kind of thing, than even when they sold the same exact embroidery designs disk paks years later. If I actually wanted to do something with one, that was O.K. when I bought it from them, years before they got tighter on that, I would not worry about it too much, as I actually kept all cancelled checks, and proof of purchase, and the licensing agreements I agreed to at that time, each and everytime and could prove it, where it looks like when some people bought them in much later years, it was much tighter instead.

Ditto it sometimes depends on the actual middleman, distributor and source of embroidery design too. Over the years, Gungold has actually made lots of commercial embroidery designs, that later some also got incorporated into the home Viking embroidery Library and also the home Pfaff one and Pfaff Cards at one point and they also sell them more direct now, on/through the Dakota collectables website. Over the years, and just depending what source you bought them from, the agreements on use, that you had to agree to, (even if the design file was the same) actually were not all the same at all, each and every time. I by accident even bought some duplicates from several of those sources and just even noticed that. Also kind of the same for some individual Juki made embroidery designs that use to be only sold only on proprietary Singer cards, for Singer, that are now are actually sold by Juki instead on Compucon's embroidery marketplace website, as individual embroidery designs instead. So, probably the actual license agreements are not always exactly the same, even if the design file is sometimes.

So I think as long as you are complying with the terms you agreed to, at whatever date you paid for the use of something, you are probably fine and O.K. But if you bought something at one date from one place and it had one set of terms, and another from someplace other or another date in time, with a different set of terms, probably only the place from and the date that you purchased yours, and your particular license agreement each time, applys while doing that.

If in doubt, I personally would just actually call (preferable to me by telephone rather than email as that is more a human and two way exchange of info all at the same time if I could do that) and just ask whomever as I don't think you can ever go too wrong doing that at all. I can't imagine any place ever making fun of or thinking that was a foolish question at all. I think and feel they would always want people to ask if they did not understand how something was to be used or what was O.K. and what was not. I actually think they all want you to call and contact them, if you have any doubts and get the real skivvy, just because I think that is the right thing to do. But that is just me.

quiltingwolf


Member since 12/15/02
Posts: 6864
Skill: Intermediate





Date: 10/16/12 7:54 PM

I know that embroidery library and a few other allow you to sell items you use their embroidery on you just can sell or give away the design itself.

------
quiltingwolf.blogspot.com

a7yrstitch


Texas USA
Member since 4/1/08
Posts: 6389
Skill: Intermediate





Date: 10/16/12 9:09 PM

Quiltingwolf, thank you, the first item I had in mind uses Embroidery library designs.

Beauturbo, thank you for the very detailed answer. I haven't purchased any online designs yet. I'll be glad to get started with the online purchases with your post in mind and will set up some sort of system for tracking the right to use information as well as documenting the purchases.



------
I have no idea what Apple thought I was saying so be a Peach and credit anything bizarre to auto correct.

a7yrstitch


Texas USA
Member since 4/1/08
Posts: 6389
Skill: Intermediate





Date: 10/16/12 9:10 PM

Stuttering fingers.




-- Edited on 10/17/12 12:31 PM --

------
I have no idea what Apple thought I was saying so be a Peach and credit anything bizarre to auto correct.

quiltingwolf


Member since 12/15/02
Posts: 6864
Skill: Intermediate





Date: 10/17/12 9:54 AM

Check the sites they usually have their policy listed somewhere. I try and keep track as when life ever slows down or when I finally retire might try to start up a custom embroidery business to supplement the SS lol.

------
quiltingwolf.blogspot.com
Printable Version
* Advertising and soliciting is strictly prohibited on PatternReview.com. If you find a post which is not in agreement with our Terms and Conditions, please click on the Report Post button to report it.
Online Class
Leather 101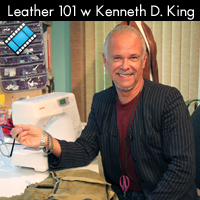 Online Class
Fun with Fitting - PANTS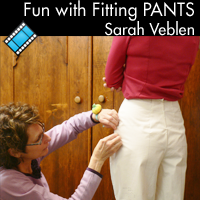 Other Love and Stitches #55

by: Karen Simo...
Review
New Look 6150

by: margy.64
Review
Sewn Square One Small Change Pattern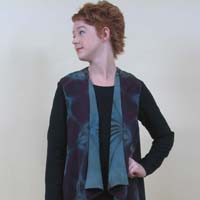 Pattern Details
Christine Jonson Fitted Jacket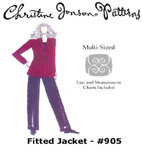 Pattern Details