aka4512

New South Wales Australia
Member since 2/2/12
Posts: 716
Skill: Intermediate



Date: 10/19/12 6:58 PM

I have had my ad uploaded on to Gumtree (like ebay but with no upload on ending fees for your ad). It has been online for about 3 weeks now and no takers. I was fortunate to have one reply however it's been a few days now and no reply so I'm assuming she's looking else where.

I started off selling my Brother NX200 for $400, brought it down to $350. For the lady who replied I intially said I will bring the price down to no further than $300 (my goal price) I thought about it and replied to the lady last night saying I'm willing to bring down the price to $250. No reply...

What am I doing wrong?

Are there any website that targets sewers in particular in Australia?

Is ebay really worth the money?

I need help.

------
Bernina: 1130,Artista 200, 750QE, 1150MDA
Pfaff 1471, 2044
Janome 300e, 1200D
Now no more sewing machines for a very long time unless it's vintage.

Blog: http://sewingwithakiller.blogspot.com.au/

aka4512

New South Wales Australia
Member since 2/2/12
Posts: 716
Skill: Intermediate



Subject: Why cant I sell my sewing machine successfully!!! Date: 10/19/12 6:59 PM

Forgot to mention this is my first time attempting at selling something.

------
Bernina: 1130,Artista 200, 750QE, 1150MDA
Pfaff 1471, 2044
Janome 300e, 1200D
Now no more sewing machines for a very long time unless it's vintage.

Blog: http://sewingwithakiller.blogspot.com.au/

tgm and Kittys


Wisconsin USA
Member since 3/8/10
Posts: 8651
Skill: Advanced Beginner



In reply to aka4512

1 member likes this.



Date: 10/19/12 7:15 PM

I wonder if you have more luck closer to Thanksgiving time... or in your area when people really start to shop in earnest for Christmas time ? I tried to sell a sm on Ebay with no luck at all, no inquiries or anything. So I figure maybe closer to holidays may be good.

Have you tried to put an ad in classifieds here & specify your area for sales ? Might be worth a shot. Good luck!

------
Remembering my most loved BFF (Best Furry Family, a very close friend, family)...The Baby my kins, my Abigail ..11/2/03 - 3/7/16

She's my Baby & I'll love her if I want to, love her if I want to.... you would love her too she's the Baby ... the kins ...sung ..just one of her songs..
I miss you an awful lot my Baby ...Ab-i-gail she would come running when I would say her name like that...

Lord please take care of my much loved kitty. +
Thank you Lord for loaning me the much loved Babykins. +


lisalu


Member since 10/5/08
Posts: 2758
Skill: Advanced Beginner



In reply to aka4512

6 members like this.



Date: 10/19/12 7:32 PM

I have bought and sold perhaps a dozen machines in the last year or so. Mine are all vintage Singers so the market may be different for your machine, but I can give you some general tips.

First I'll point out that many of the machines I bought were on Craigslist - and many of them I then sold on Craigslist for four or five times what I paid for them. So right off the bat, I was able to sell something for say $100, that had originally listed for $25 - the exact same machine in the exact same market!

(I did one of those this week with a two day turnaround)

So why didn't my buyer buy it for $25 from the original listing rather than pay me $100?

The answer can only be presentation. Good title, good photos, good description. I always include a link to a You Tube video of the machine running. I ask a fair price, but I don't play games. The price I give is the lowest price I am willing to take. Period. I know some people feel like they should start with a higher price because they can always come down on it. But if you know what your item is worth and what you want for it, then list that price...firm. A too high price might send them looking elsewhere if they don't feel like haggling. (That is my own personal strategy, but others play by different rules, I know.)

Make sure your photos shine! Sewing machines as a rule are very photogenic so there is no reason it shouldn't look great. Tell the buyer specifically what it can do in your own words from your own experience. If you can't link to a video of the machine, then at least show great photos of stitch samples. Put pictures of the accessories and whatever else it comes with in separate photos with close ups (makes it looks like "more" value).

As far as eBay, if you are in an area with a sluggish market for this kind of thing, it may be your only resort.

PROS to eBay - it reaches millions of potential buyers. The listing itself costs little or nothing, you pay a commission only if you sell it.

CONS to eBay - mainly shipping. It's going to come off your bottom line because when it costs $40 (USD) to ship the item, the buyer will figure that into what he/she is willing to pay for it. And then you have to pack it up securely - not an easy task. For that reason I usually stick to eBay for smaller, easily shipped items.

Finally, do a little research and find out what these machines bring on eBay or your local listings and make sure you are competitive. If there are many of these for sale, you'd do better to undersell slightly and make the sale than not sell it at all (unless you don't really have to sell.) Good luck! Hope you find a buyer!

-- Edited on 10/19/12 7:35 PM --

PattiAnnJ


Ohio USA
Member since 12/3/06
Posts: 9161
Skill: Advanced



Subject: Why cant I sell my sewing machine successfully!!! Date: 10/19/12 10:28 PM

I think I found your ad. It looks as though someone else has the same model for $200. Maybe a different year?

I would remove the ad and then try again late December - someone may have some Christmas money to spend.

Reduce the wording (a lot) in the overview to just the basics. It is not necessary to mention frustration or jamming.

Free lesson sound like a good idea.

-- Edited on

10/19/12 10:48 PM

--

------
OLD CHINESE PROVERB: I HEAR & I FORGET; I SEE & I REMEMBER; I DO & I UNDERSTAND.


heathergwo

California USA
Member since 11/14/11
Posts: 958
Skill: Advanced Beginner



Subject: Why cant I sell my sewing machine successfully!!! Date: 10/19/12 11:43 PM

I would suggest posting a link here so that we can see the ad itself so as better to critique your listing.

I agree w/ a lot of what lisalu said. You must have multiple pics and make sure that baby looks DARN GOOD in those photos. I find that I get good results when I tell a little about the item and why I'm getting rid of it. And I find when reading ads that I am more drawn to those with a little more details than just the technical specs. Say something like, "I just got a new sm as a present and so now I have to let go of my beloved xyz. I bought it new in 20xx and it has run well with no problems, etc etc etc."

Include details about servicing (if any) and if you have the original receipts or paperwork or box or anything, make sure you mention those things too. I think it shows pride in ownership and makes people feel like you've taken care of it over the years.

Even if you choose not to sell on ebay, you can visit their site and type in your item and find the "closed listings". This will tell you what your machine is going for right now. That might give you a better idea if you're overpriced or not.

I would also wait until a little closer to Christmas (like right before Thanksgiving).

Good luck!!!

------
Brother Innovis 1250D
Babylock Enlighten
Singer Curvy 8763
Brother 1034D
Janome 385.19606
Brother 2340CV

aka4512

New South Wales Australia
Member since 2/2/12
Posts: 716
Skill: Intermediate



In reply to PattiAnnJ

Date: 10/20/12 0:35 AM

Yes you found it lol. Just to note you are the 101th viewer lol.

The ad is going a lot slower then I intended. Would it be wise to take down and re-upload again?

I have just shortened it now I will post a link soon.

------
Bernina: 1130,Artista 200, 750QE, 1150MDA
Pfaff 1471, 2044
Janome 300e, 1200D
Now no more sewing machines for a very long time unless it's vintage.

Blog: http://sewingwithakiller.blogspot.com.au/

ShantiSeamstressing


Member since 6/11/10
Posts: 2336
Skill: Advanced Beginner



Date: 10/20/12 1:17 AM

Just a thought ~ do you have something akin to Craigslist there in Australia? That is another way we buy and sell (or even barter..sometimes) here in the States, and I wonder if you have a local version of that that might work better than Gumtree?

Edited: Just answered my own question! Here's the CL for

Sydney

and for

Newcastle

~ I hope I got both those cities correct, as being in NSW. Now I don't know how close Homebush is, though.... Hope you do find a way to sell your machine!!

-- Edited on

10/20/12 1:22 AM

--

TeeGee


International CANADA
Member since 11/13/04
Posts: 2203
Skill: Intermediate



In reply to aka4512

1 member likes this.



Date: 10/20/12 1:32 AM

Hi,I didn't look at your ad,and I'm not familiar for how much money sewing machines are selling for in your country.

I just like to make general comments what I do,or look for when I decide to buy a used sewing machine.First I do my own home work and look online to find out as much as I can before I contact a seller.

I will not pay a lot of money for a used computerized sewing machine from a private person.Even if the machine is fairly new.I have no warranty.

Good pictures of the machine.Good description,in very good working condition,needs such and such repaired,last serviced,never serviced,

(so I can figure in a service charge in the asking price),how old is the machine,first owner,are all the original attachments included.

Honest answers when I contact a seller !

Last but not least,I buy a used sewing machine so I get a very good bargain ! No matter for whatever reason the machine is,or has to be sold by the seller.It is obvious to me that if someone sells a machine a - he/she doesn't like that model anymore,b - the trade in offer from a dealer was too low,(they want to make money too).

So,to me,if someone really wants to sell a sewing machine,the price has to be very reasonable,maybe a few dollars more than the dealer's trade in offer is. If I happen to see the same machine re-listed at a lower price several times in a row,I think of old cars,or old houses that were listed way too to high to begin with.They get stale after a while.

Like I said I didn't look at your sewing machine and don't know for how much money new or used sewing machines sell where you live.

aka4512

New South Wales Australia
Member since 2/2/12
Posts: 716
Skill: Intermediate



Date: 10/20/12 1:39 AM

here's the link to my ad

The ad

My current price is #350 as seen I may bring it down to "$300 negotiable"

------
Bernina: 1130,Artista 200, 750QE, 1150MDA
Pfaff 1471, 2044
Janome 300e, 1200D
Now no more sewing machines for a very long time unless it's vintage.

Blog: http://sewingwithakiller.blogspot.com.au/
Printable Version
* Advertising and soliciting is strictly prohibited on PatternReview.com. If you find a post which is not in agreement with our Terms and Conditions, please click on the Report Post button to report it.
Online Class
Beginners Guide to Dyeing Fabrics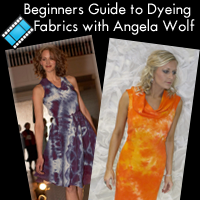 Online Class
Understanding Interfacings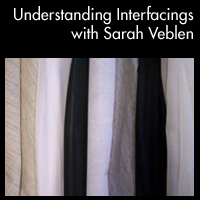 Butterick 6042

by: sewallthet...
Review
BurdaStyle Downloadable 6065

by: Ryzajabest...
Review
PerfectFuseTailorUltra Black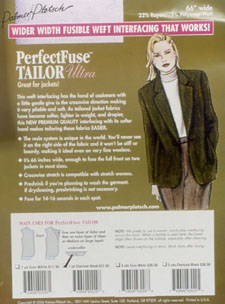 Pattern Details
Christine Jonson Travel Trio One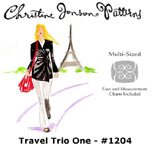 Pattern Details