Charbucks


Beginner
Alberta Canada
Member since 10/22/12
Posts: 27



Date: 10/22/12 12:58 PM

Hi everyone!

I'm new to these boards, and while not necessarily "new" to sewing, I'm definitely inexperienced.

I grew up using my Mum's Elna Carina, and I thought all sewing machines were that smooth. Apparently I'm spoiled... I don't think I'll be happy with any of the usual $100 Walmart type machines that most people my age have!

I visited the Elna dealer in town, and found a very helpful and friendly woman running the shop. She talked me out of the mechanical 240 eXplore, despite offering to sell it to me at a $100 discount... I got the impression that she dislikes it so much, she just doesn't want it in her store anymore!

I'm looking for something that will be solid and reliable for a good number of years. My main usage will probably be a bit different than most people: I might explore some clothing and small quilting projects in the future, but for the most part I want it for making things like electronics cases (thickish nylon, denim, zippers), winter wear (fleece), backpacking gear (thin slippery nylon), etc. To that end, I would like to be able to sew a variety of fabric textures and thicknesses, but I don't think I need anything "industrial". I also don't have room for a dedicated sewing space.

Right now I'm looking at the Elna 5200 (aka eXperience 520) and the New Lotus. Both are in a similar price range ($500 and $650, respectively), and both are light enough that I'll be able to use it at the kitchen table of my small condo.

So far I'm leaning towards the New Lotus - the automatic thread cutter is nice, as is the start/stop button. I also like that it has the stitches I want without any that I don't want. However, are these features worth $150? I can't quite figure out the differences between these machines.

P.S. I have been scouring Kijiji for a used machine, but they're mostly either Walmart specials or ancient 50 lb beasts.

Edit: I've also read a lot on these forums about the Brother PC-420 and the Singer Quantum Stylist, but they have far more features than I want and I don't see them lasting 20 years... is this a reasonable conclusion?
-- Edited on 10/22/12 4:18 PM --

RipStitcher


Advanced
Member since 5/28/12
Posts: 2825



Date: 10/22/12 5:03 PM

If you can buy the New Lotus for $650, I'd be snapping that up.

I paid $900 for one in July for my granddaughter.

That machine is sweet!

I did quite a variety of things on it before I got my Horizon. It's a very smooth & quiet machine.

Before I bought ours... (meaning my granddaughter and me! lol).. I took a class at that dealer's so I could spend a couple of hours with it - using her floor demo machine. Loved it.

After you have a machine with the auto thread cutters, you're never gonna wanna go back to one without!



------
Video of how the Bionic Gear Bag works is here: www.BionicGearBag.com
Neglected personal blog is here: www.RipStitcher.com
Share pics on Instagram: RipStitcher

Unashamed of being a self confessed tool junkie! Currently love my: Bernina 550qe, ElnaPress & Oliso Iron - crazy thing but I love it! ...and a fleet of Macs, iPads, iPhones.

Next up:
Babylock Sashiko
Bernina 880 Sterling Edition
Babylock serger
& a new-new Sewmobile - see my last #sewmobile in Instagram

SandiMacD


Intermediate
Florida USA
Member since 2/8/09
Posts: 2564



Date: 10/23/12 1:01 AM

Hi Charbucks! Welcome. I can't help with the Elna but wanted to say you are not alone or that different. I love sewing all the items you mention for family, gifts and charity. Plus I love mending and alterations. Best of luck in your search.

------
sewing brings joy and meaning to my life...

sewplenty

Advanced
Washington USA
Member since 4/1/12
Posts: 199



Date: 10/23/12 1:20 AM

I cannot speak to the Elna either, but from what you want to sew I think you might be happy with a Singer or Janome Heavy Duty rather than a newer computerized. I would really recommend you take swatches of your fabric to the Elna store and try it out on their machines. Really see if their machines will work for you before deciding.

------
Singer Quintet
Brother 1034D
Singer Stylist II Serger
Singer Heavy Duty 5532
Singer Signature (New One)
New Home Combi DX
Singer 319
Singer Featherweight 221

Maia B


Advanced Beginner
Illinois USA
Member since 10/27/10
Posts: 4771



Date: 10/23/12 2:48 AM

For the type of sewing you plan to do, you should seriously consider a vintage machine, or at least a mechanical. The current models (except industrials or straight stitch only machines) that come to mind for regular use on thick, dense fabrics and layers are the Janome HD 1000 and 3000. Many machines are touted as "heavy duty" and have grey plastic shells, as if that means anything, but don't have the piercing power or rigid metal skeletons to live up to their names.

Of the vintage, which is definitely my recommendation to you, Kenmore comes to mind, and I'm sure a Kenmore expert will be along soon with model recommendations.

Janome makes Elna models now, btw, if that helps any :)

------
🌸 Plenty of machines, mostly Berninas 🌸

Charbucks


Beginner
Alberta Canada
Member since 10/22/12
Posts: 27



Date: 10/23/12 10:57 AM

Thanks for the replies everyone!

RipStitcher: what is it about the Lotus that makes it so awesome? It is definitely very appealing, but I can't come to a logical conclusion as to why it's nice.

Sandi: thanks! I haven't done too much of that stuff, but my past few projects have been for protecting my electronics :)

sewplenty: bringing a swatch seems like a good idea!

Maia: I'll check out the Janome HD 1000/3000, thanks! I did look at the Elna mechanical at the dealer, but it seemed... cheap. It just didn't seem up to the same manufacturing standards - the accessories tray didn't fit in very well, the knobs and buttons felt like you were going to break them to turn them, etc. However, I shouldn't paint all mechanicals with the same brush.

As for vintage, I really need something that I can move around easily... the only table in our condo is in the kitchen/dining/living room. I'm not super weak, but I also don't want something more than 15-20 lbs. Looks like the Janome HDs aren't too big though...

For what it's worth, my Mum's old Elna Carina could handle any projects I've wanted to do on it, so I'm not convinced that I need an industrial machine... I also have this weird preconception that "industrial" means "clunky and rough", so perhaps I need to check some out to get over that!
-- Edited on 10/23/12 10:58 AM --

SouthernStitch


Intermediate
Member since 8/24/02
Posts: 10355



Date: 10/23/12 2:11 PM

No, industrials are among the smoothest stitchers out there. Many stitch very fast, but you can get some with speed control. Servo motor is what we were told recently is what you'd want to look for with an industrial. They will come in their own table. However, they are not portable by any means.

------
Bernina 780, and 530
Juki TL2010
Babylock Evolution
Singer 403a

When life gives you green velvet curtains, make a green velvet dress.

RipStitcher


Advanced
Member since 5/28/12
Posts: 2825



Date: 10/23/12 4:42 PM

The New Lotus is very smooth.

I'm not into being concerned about how many amps the motor is... but others here seem to have more knowledge on that. But that being said, the motor amps on the cute New Lotus is about the same as my wide @ss Horizon 7700.

Maybe they have different trannies. LOL OK, kidding aside, these new machines aren't like the oldies... there is no slippage... they will pierce through anything I have thrown at them.

There isn't much decorative about the New Lotus - but it does have a blanket stitch that I've used on a bag... maybe you'd want more of those? Just something to consider.

And speaking of bags... I have made a couple with the assistance of using a walking foot on the NL... and it did just fine. The stuff I was chomping through was heavier and denser than what you've mentioned.

Personally, I like the feed dog layout of the Janomes & Elnas... if you look closely, there are two little tiny one-pronged feed dogs just in front of the needle. I think those two make a big difference when it comes to feeding wonky or tricky slippery fabrics to the needle.

One weird thing about the NL is how it's got a little more space on the arm of the machine to the left of the needle than some other small free arm machines. Some people seem to get whacked out about that. In reality, it gives you more room for your left hand to stabilize or manipulate your project for more control.

I took a class last summer and got to use an $8,000 Viking Diamond Deluxe... I used it for one side of a bag then came home and did the other side on the NL. (and this was my first shot at that little machine - I hadn't used it before) ... did that blanket stitching on it. It doesn't sound like a big deal... but...

The work from the NL had a much better stitch quality right out of the box (and me not knowing either of the machines) than what came out of the DDD even with two shop gurus looking over my shoulder and tweaking the stitches on that machine. Tensions, angles, etc.. were better on the NL.

It's portable, cute (fun to work on) and it stitches beautifully. As far as power goes... it won't have a problem with the kind of stuff you're talking about - if you use the right needles - and you probably will want to get a walking foot for it.

My 7 year old granddaughter can sit down and work with crazy fabrics (she's learning the hard way at my house... she's doing stuff that just isn't gonna be easy! lol) ... anyway... the machine is bullet proof. The only thing my granddaughter did do to totally jam up the machine was to attempt to make a skirt for a Polly Pocket doll out of a 1" piece of lace. The machine swallowed it because it wasn't big enough to hold and support. (Then I showed the gd how to do it with a piece of stabilizer... lol.... she actually made a 1" skirt.)

Anyway... my gd can even take the needle plate off and get unstuck on her own now... but it hasn't happened in a long time. lol

One last thing... doing the kind of things you're doing (and I like doing some of the same) ... one deal breaker for me is whether or not the needle can be positioned in different places to the right or left of center - so that I can get my stitches lined up perfectly for topstitching, zippers, piping, or other decorative things. The NL will do that. (The first machine I got for my granddaughter didn't!)



------
Video of how the Bionic Gear Bag works is here: www.BionicGearBag.com
Neglected personal blog is here: www.RipStitcher.com
Share pics on Instagram: RipStitcher

Unashamed of being a self confessed tool junkie! Currently love my: Bernina 550qe, ElnaPress & Oliso Iron - crazy thing but I love it! ...and a fleet of Macs, iPads, iPhones.

Next up:
Babylock Sashiko
Bernina 880 Sterling Edition
Babylock serger
& a new-new Sewmobile - see my last #sewmobile in Instagram

Charbucks


Beginner
Alberta Canada
Member since 10/22/12
Posts: 27





In reply to RipStitcher <<



Date: 10/24/12 12:20 PM

Ripstitcher: Thank you for the detailed reply! I feel like you're enabling my gut-instinct desire for the New Lotus ;)

I'm not worried about the lack of decorative stitches. My Mum's machine came with a whole whack of options, and I vaguely remember playing around with them once, but never put them to real use. How often do you want to stitch a row of ducklings, anyways?

I agree with your assessment of the extra space to the left of the needle. It doesn't look like it takes away from the space to the right, so I don't quite get the complaint. I suppose because it *could* have been wider?

Your granddaughter sounds like me at that age! I can remember making some very small, very weird things, and getting frustrated when the machine would jam up on a nest of material that I'd created. The sound of the machine balking is something I'll never forget.

All that said, I checked out the Janome HD3000 and ran across this video, and I was very impressed with how it waltzed through 12 layers of denim. There's a Janome dealer on the train line on my way to ski lessons, so I'm going to stop by there tonight and check it out in person.

At the moment, I'm leaning towards the New Lotus, but I think it's only fair to give the HD3000 a chance. However, the New Lotus seems to have everything I want, plus a certain je ne sais quoi.

I used to sell cameras when I was in undergrad, and I always told people that it's important that they *like* their camera. Another one might have slightly better image quality, or a few more features, but the one that you enjoy holding in your hand, that you pick up every now and then just to look at, is the one that you're going to want to use. And the best camera is the one that gets used. I feel like this could apply to sewing machines as well...

Mufffet


Intermediate
Vermont USA
Member since 8/14/05
Posts: 11320





Date: 10/24/12 3:52 PM

I have to agree with Ripstitcher. The mechanicals are OK, but they are not as smooth, not as quiet and not as fun for sure as the Janome-Elna computerized machines (I have a mechanical Elna which I love, but it cannot compare in ease of use and fun to the new computerized machines in the bracket of that Lotus). I love my new MC6300. That machine can go through anything I have needed it to go through, and that include heavy double-sided quilted layered with home dec fabric for a lunch bag and a ukulele case, and I just did the binding on a large quilt with the Janome. Also it will sew lightweight items just fine - and all without coughing or gasping, and with a lovely straight stitch or an assortment of nice stitches that do come in handy.

I think the Lotus would be a great machine and lots of fun as well. ;)

------
"Be kind whenever possible. It is always possible."
--Dalai Lama

I have sewing machines
Printable Version
* Advertising and soliciting is strictly prohibited on PatternReview.com. If you find a post which is not in agreement with our Terms and Conditions, please click on the Report Post button to report it.
Online Class
Fun with Fitting - PANTS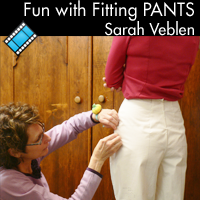 Online Class
Altering Pants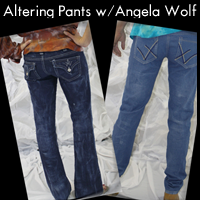 Vogue Patterns 1137

by: SewRuth
Review
Islander Sewing Systems Double Green Shopping Bag Pattern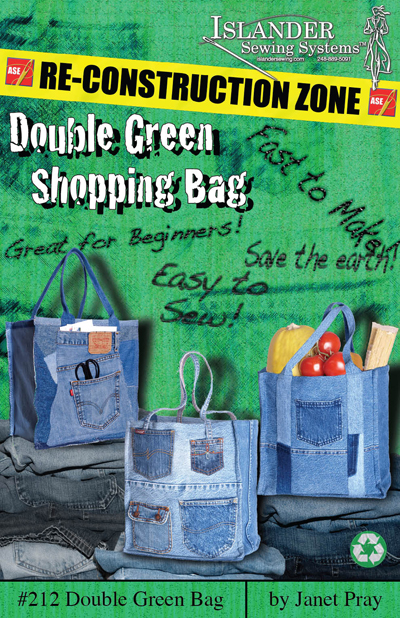 More Info
Favorite Things The Classic Shirt Pattern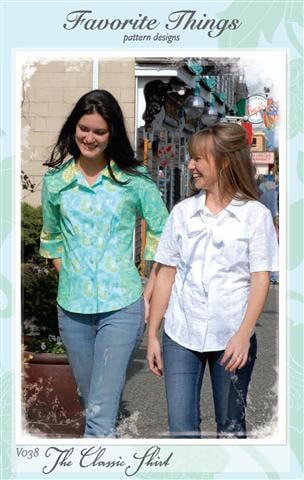 More Info
brerrabbit.com Lucinda Skirt

by: MayenDesig...
Review