Lady_Mame


Intermediate
Washington USA
Member since 3/11/07
Posts: 2074



Date: 10/26/12 10:08 PM

So I'm in what I might call a sewing crisis. I moved to a new city, realized I had absolutely none of the right clothes and... I am utterly incapable of fixing the problem. Everything I'm doing doesn't work. I've tried all the 'usual' fixes too....

One of the first things I did was buy a versatile top that could be dressed up/down so that I could give myself breathing space to figure out what to do.

I found a brooch I really like and declared it 'my wardrobe colors' -- can't go wrong with having a standard when you aren't good with colors. I bought some coordinating fabric, and some new, exciting patterns that I proceeded to carefully fit. so far, so good.

My sewing is beautiful, in fact, I don't think my topstiching has ever looked better. My seam finishes -- gorgeous. Hem treatments are primo. The fit is just like on the front of the envelope. Seriously, I'm stunned it's my own work (never a bad thing!)

Problem number one -- versatile top is already beginning to have issues with the fabric despite being an organic, green garment from a company with a flawless reputation for quality goods.

Problem number two -- although according to Sandra Betzina's standards and the pattern envelope I have excellent fit, I'm not that comfortable in what I've made. Particularly pants, I can't get a comfortable rear crotch to save my life, and this is one of my favorite things to sew. I love making pants, but I don' seem to be able to do it anymore. :confused:

Problem number three -- the fabric I used to make my two new garments that worked out is disintegrating. It is literally coming apart, losing dye, fading/etc at a rapid pace. What just a month ago looked sharp for work is now really 'weekend clothes.' More and more I'm finding that I'm struggling to gauge the quality of the fabrics I choose. Fabric.com, now my main resource is very hit and miss.

Problem number four: I am completely out of inspiration. I don't think fashion has EVER been uglier and I was around for the bulky/cacky mid-nineties. I don't like vintage for me (though I love it on other people.) The patterns just aren't doing anything for me, and I don't have anything from the last few years hanging around (moving, as I mentioned.)

I don't seem to be able to buy enough to keep myself clothed each day for the office. I just don't find much to buy that I like the looks and after one RTW garment beginning to fail, I don't really want to go that route. Besides, I love sewing -- I feel completely stupid not being able to make something that works.

I can sew, I can sew very lovely things, I even want to sew this isn't a mojo problem. I just don't seem to be able to sew fruitfully..... what is wrong with me??? I feel like I've lost a skill all of a sudden for no apparent reason!

------
Needle Needle Straight and Slim, Dust and Sweep the House for Him! --Grimm Fairy Tales

PattyE


Intermediate
Member since 9/7/10
Posts: 1749



Date: 10/26/12 10:42 PM

There's nothing wrong with you! Could you be in a bad fabric rut? That can be super frustrating. I would look for some better quality fabrics and just make some classic garments to get you going again...a good trouser, a couple button-downs, a couple cardis or cardi-jackets, a sheath dress, and then use accessories to spice things up. Scarves are great for adding variety, and so are belts. Don't worry about trends.
Hang in there and know that you are most definately not 'utterly incapable'. :)

SouthernStitch


Intermediate
Member since 8/24/02
Posts: 10297



Date: 10/26/12 10:49 PM

No, you're blaming yourself but it's obviously not you! I say try to spare some funds for some really quality fabrics from trusted sources like Gorgeous Things, Emma One Sock, etc. GT is where I go first for garment fabrics. I haven't purchased garment fabrics in a while, but I have such a stash.
Also, Vogue Fabrics, Peggy Sagers, Christine Johnson. I'll try to think of some more!


------
Bernina 780, and 530
Juki TL2010
Babylock Evolution
Singer 403a

When life gives you green velvet curtains, make a green velvet dress.

Immelu


Intermediate
Kansas USA
Member since 5/6/06
Posts: 348



Date: 10/26/12 11:02 PM

It sounds to me like you need to make yourself a Jalie knit top!!

They are my sewing cure-all. I just cut out a 2806 tonight.

Mufffet


Intermediate
Vermont USA
Member since 8/14/05
Posts: 11186



Date: 10/26/12 11:07 PM

You are right about the fashions being ugly at present - and everything is either a hideous fabric (talking RTW here) or the look on the models is too tight and ill fitting. If I were you, and I don't know what you prefer to wear - I would wear cotton - cotton knit, cotton denim, cotton whatever you can find to sew - poplon, denim, cord for the winter, cotton knit tops - either purchased or sewn. Are you now in the Seattle area? If so, you will be so IN with a natural style and cotton well fitting clothing. If you are anywhere near Seattle, you can shop the fabric there and get what you like. Online, I like Gorgeous Fabric. Whatever she has is top quality, and even though it seems expensive, it is not much more or maybe the same as everywhere else, but absolutely tip top. Good luck! Also, (I know - too many alsos...:)) use a Burda pattern for those pants and I bet you can get a terrific back end on them.

------
"Be kind whenever possible. It is always possible."
--Dalai Lama

I have sewing machines

Lady_Mame


Intermediate
Washington USA
Member since 3/11/07
Posts: 2074





Date: 10/26/12 11:43 PM

I think it must be a bad fabric or somehow a bad fabric/wrong pattern rut. But... In general, while sewing, I'm happy enough with both....it's very confusing.

The one main thing I can't find for love or money is a good medium weight jersey like it seems boys shirts are made from -- that's what I really want for a jersey dress, which I have a pattern for that I'm dying to use.

------
Needle Needle Straight and Slim, Dust and Sweep the House for Him! --Grimm Fairy Tales

Lady_Mame


Intermediate
Washington USA
Member since 3/11/07
Posts: 2074





Date: 10/26/12 11:48 PM

Actually, I'm now down in essential San Carlos, California. LuckyLibbet took me out to the venerable Stone Mountain and Daughters (Britex being beyond BOTH our means) but unfortunately, they had vastly expanded their quilting section at the expense of garment fabrics. Getting into and out of the city is a whole day affair which is, unfortunately, not possible right now.

I pretty much wear natural fabrics anyway. Rayon -- in fact any pulp based fabric-- seems to be the key component to sudden garment death here.

Is doubleknit perhaps what I've been thinking of as heavier-weight jersey?

------
Needle Needle Straight and Slim, Dust and Sweep the House for Him! --Grimm Fairy Tales

AdaH


Intermediate
Iowa USA
Member since 11/21/09
Posts: 2484





Date: 10/27/12 0:05 AM

I don't like the clothing styles either. I went snoop shopping last week at a high end department store and didn't find anything I would buy even if I had the money to spend.

I am thinking about looking at the sale racks in the better department stores racks to find the biggest knit top I can find so I can cut it up and make a knit top. Might have to buy two tops to get enough fabric. I have not done it yet but I am thinking about it.

------
Ada


Changma


Advanced Beginner
New York USA
Member since 2/20/12
Posts: 801



Date: 10/27/12 1:34 AM

My issue is my body, not the clothes, so not necessarily helpful, but anyway, here are my suggestions/ideas:

Re: fit of your pants- have you gained or lost weight? Even a few pounds either way will affect fit, as willage and activity. If you haven't made pants ina while, your widest point may have dropped, influencing fit.

Re: not finding anything you like-stick to the classics, not trendier, and sometimes uglier, pieces. As far as fabrics go, you definitely want to get swatches ypu can put through ordinary abuse (washing and drying several time) to see the effects of wear. One test wash may not be enough.

Good luck.

petro


Advanced
France
Member since 6/24/07
Posts: 2590



Date: 10/27/12 4:30 AM

Do you like cowl neck tops? I've done this one with and without sleeves, bias cut in wovens and on straight grain in knits, lined and unlined. Once you get the method off, they're very quick and pretty versatile. this is cut from my own pattern, but its such a classic style there's sure to be some commercial patterns around.
If the workplace is officey, a quicker jacket could be made in a heavier jersey, if its in a solid colour which goes with everything it should serve to mix and match.
Printable Version
* Advertising and soliciting is strictly prohibited on PatternReview.com. If you find a post which is not in agreement with our Terms and Conditions, please click on the Report Post button to report it.
Online Class
Break your Serger Out of the Box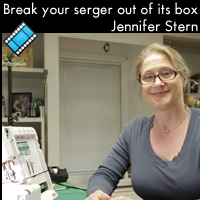 Online Class
Fun with Fitting - BODICE w Darts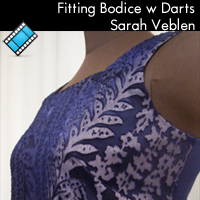 McCall's 6948

by: twotoast
Review
Simplicity 1873

by: ladyithis
Review
You Sew Girl Zip Away Shopping Bag Pattern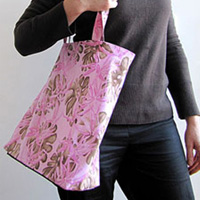 More Info
You Sew Girl A-Line Skirt Pattern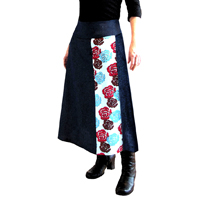 More Info