Honeybee

Member since 11/12/05
Posts: 314
Skill: Beginner



Date: 10/31/12 1:36 PM

Well I am disappointed! I stated in one of the sewing machine posts, that my current sm, Pfaff 2134, will sew through thick layers of fabric without sewing uneven stitches---well I am WRONG!!

I just finished quilting my first row on the quilt I am working on-----just basic in-the-ditch quilting through a blue jean layer, thin batting, and a cotton bed sheet layer (from Target). I turned over to the back when I finished the row and there are tiny stitches mixed with normal mixed with small stitches. I figure this is due to the machine going through the different combinations of seams throughout the blue jean layer.

Now other than just being disappointing/saddening/annoying/etc., is there any harm with these uneven stitchings in terms of construction of the quilt or integrity of the quilt itself?

(I would not want one of these tiny stitches to cause a hole somewhere down the line in the life of the quilt!)

Mufffet


Vermont USA
Member since 8/14/05
Posts: 12263
Skill: Intermediate



Date: 10/31/12 2:44 PM

Did you start with a #14 topstitching needle - especially a titanium coated one from Superior Threads or a Schmetz? I found this to be the actual best move I have made in quilting - and then perhaps the quilt sandwich wasn't really moving fast enough - that sounds like a heavy load and one not easily moved around for the stitching. Have you tried the slippery sheet thingies you can buy for the bed of the machine? All ideas you may have already tried....other than that I cannot see what the size of the stitches will do to the quilt unless both sides haven't made a proper stitch. A utility quilt, and the stitches aren't decorative? Post a picture!

EDITED to say - you DID engage that IDT, eh?
-- Edited on 10/31/12 2:45 PM --

------
"Be kind whenever possible. It is always possible."
--Dalai Lama

I have sewing machines

CM_Sews

California USA
Member since 9/18/04
Posts: 1927
Skill: Intermediate





Date: 10/31/12 3:56 PM

Mufffet, thanks for the tip about the #14 top stitching needle. I'm going to try that on my next quilting project. I usually use quilting needles.

I have a Pfaff 2140, with IDT, and I do find that I get variations in stitch length when I quilt, even with the IDT engaged.

The IDT is a big, BIG help, but the heavy load of the quilt is the culprit here, as Mufffet has pointed out. I don't want to push the quilt through the machine, but the feed dogs and IDT don't have enough power to pull the weight of the entire quilt. Mufffet has some good suggestions. The goal here is to support the weight of the quilt as it moves under the needle so that it moves along at the speed the feed dogs are pulling it through. (Hope that makes sense.)

Think of it as a variation of taut sewing. (See page 5 of this Driver's Ed for Sewing Machines PDF.) You can try something as simple as slightly lifting the quilt as it moves toward the needle will take some of the weight off so that it doesn't drag.

CMC
-- Edited on 10/31/12 5:28 PM --

PattiAnnJ


Ohio USA
Member since 12/3/06
Posts: 8158
Skill: Advanced



Date: 10/31/12 4:05 PM

Try a mini sample of those within the quilt then a second one with fabric and not a sheet as the backing.

Sheets are not recommended due to the fact they are more tightly woven than muslin.

Sure, you have been doing it this way for eons. But composition of products do change without any heads-up to the consumer.

------
"Improvise, adapt and overcome." - Clint Eastwood/Heartbreak Ridge

"Isnít it a shame in todayís world you canít tell the truth. If you tell the truth youíre abrasive. If you lie youíre charming." - Bob Huggins/College Basketball Coach

Honeybee

Member since 11/12/05
Posts: 314
Skill: Beginner



Date: 10/31/12 4:36 PM

Thank you all for your responses! WOW! I did not know any of the things y'all suggested! I am so happy I posted the question!

Muffet, I will have to go check to see what needle I am using. I thought you only change needles after each project (though I have often wondered if sewing denim counts as 2 projects!) so I am using the same needle I pieced with. As I type that sentence, for some reason I have a feeling I should have changed the needle to quilt ....

I do have the IDT engaged.

I think y'all are all right and it is the weight of the quilt---though when I suspected this, I tried to always make sure that the quilt wasn't getting caught, but the machine still stitched tiny stitches---even when there wasn't a seam intersection.

But I think I was pushing the quilt through the throat opening, b/c my right forearm is SO TIRED at this moment!!! But everything it would sew those tiny stitches, for some reason I feel that I'm suppose to help the machine out and push the fabric though. I am glad to know that I'm not suppose to do that and maybe some of the suggestions can help me not do that!

The stitch is just a straight stitch I am doing---I tried a quilting stitch last night and it didn't go well at all, but that's b/c I didn't secure the fabric enough with pins near the stitching area. SO I took all the stitching out and decided to stick with straight stitch. Still trying to figure out how I am going to quilt the rest of the quilt after I SITD the 12x12 squares. I'll try to figure out how to post pics....

PattiAnnJ, I did not know not to use a sheet to back. You are right, the weave is VERY tight, so when I took out all the stitching last night, I went over the holes that were made into it with my finger nail to "erase" them. I will have to remember this with my next quilt as I already have it sewn onto the quilt.... I did wash and dry the sheet before hand. May I ask PattiAnnJ, why do they recommend no tto use tightly woven fabrics as backing?

CM_Sews, thank you for the link, but it did not work when I clicked on it---something about error has been removed. BUT I did google it and found it on taunton.com website--is this the correct one. On that PDF from that website, on page 5, it talks about "taunt sewing" --- is that correct?

Thank y'all again for your help! Oh and I haven't tried one of those slippery things---I just learned about them a few weeks ago! They look neat though! Which reminds me---I do not see AT ALL how I would FMQ this quilt--not that I had planned to anyways, I'm just saying though....





Doris W. in TN


Tennessee USA
Member since 2/9/04
Posts: 8983
Skill: Intermediate





Date: 10/31/12 4:43 PM

I don't think the tiny stitches will cause any problems with your quilt. I, too, think the problem is from hitting seam intersections and the thickness of denim. This is the same reason the "hump jumper" gadget is so popular.

Even with your even feed mechanism engaged, it might still be necessary to slow down and initially help the PF (presser foot) over the thick seams.

When my Bernina encounters a really thick seam intersection, I will watch the fabric-feeding progress. When things look like they're going to jam up, I stop the machine with the needle down, raise the PF to let the fabric layers relax, then lower the PF and take my time until the entire foot (in my case a walking foot) is on the new, elevated thickness.



Quote:
why do they recommend no tto use tightly woven fabrics as backing?



Who are "they"?
-- Edited on 10/31/12 4:45 PM --

------
iPad's auto-correct is my enema.

CM_Sews

California USA
Member since 9/18/04
Posts: 1927
Skill: Intermediate





Date: 10/31/12 5:37 PM

Honeybee, yes you found the right PDF, and the right page. I fixed the link in my post (thanks!).

It would be difficult to hold the quilt in the front and the back as shown in the PDF, but the same basic principle applies in that you want the work to move through the machine as smoothly as possible, with as little "drag" as possible.

In Free Motion Quilting (FMQ), the ability of the quilt to move freely is also important. However, you are usually only FMQ-ing one small area at a time, and then you move onto the next area. I'm guessing that each area is, at most, about the size of a dinner plate. While you are FMQ on that area, you need to be able to move the quilt that distance (dinner plate size) left, right, up, down. When you move to the next area, you probably need to rearrange the quilt again to support the parts you aren't working on.

ETA: "They" are various quilting experts in books, videos, etc. If you are going to hand quilt, then the tightness of the sheet weave will make hand quilting more difficult (though not impossible), just pushing the needle through all the layers, and through the tighter weave of the sheet.

I know some long-arm quilters who won't long arm stitch quilts with sheets for backing. Various reasons: throws off the thread tension (compared to quilting cotton as a backing), they report more problems with thread breakage or needle breakage. "Rules" about sheets and long arm quilting vary from one person to another, depending on each quilters' experiences with sheets.

CMC
-- Edited on 10/31/12 5:50 PM --

PortlandMaine


Maine USA
Member since 1/29/11
Posts: 2279
Skill: Advanced Beginner



Date: 10/31/12 5:40 PM

I use sheets as the backs for most of my quilts. It seems to work fine for me.



------
Quilting up a storm!


Honeybee

Member since 11/12/05
Posts: 314
Skill: Beginner





Date: 10/31/12 6:07 PM

CM_Sews, that makes me feel so much better about FMQ---I guess I didn't realize you only did it over a dinner plate size section. I have only tried FMQ on a place mat once, but never on a blanket.

Also I'm going to save that PDF---looks like lots of good info---I see page numbers in the bottom are page 35---wonder what the rest of the "book" talked about ---or what book the PDF is from???

Muffet, I checked my needle and it said 12 Schmetz needle---and it was an OLD one too---I had written OLD on it when I ran out of needles months ago and needed to 'budget' my needles. I had switched it out for mending something last month and forgot to change it back!!

But I found a brand NEW 14 Schmetz needle for quilting it said on the package and WOW!!! What a difference!!! I also tried to support the quilt left of the needle with a box that's about the same height as the free arm. And all this worked!!! I still have a few stitches here and there that are small (none that are tiny really)---but this is SO much better than the other rows!!!

THank you everyone!!! so much!!

CM_Sews

California USA
Member since 9/18/04
Posts: 1927
Skill: Intermediate





Date: 10/31/12 6:28 PM

Quote: Honeybee
Also I'm going to save that PDF---looks like lots of good info---I see page numbers in the bottom are page 35---wonder what the rest of the "book" talked about ---or what book the PDF is from???


I'm pretty sure that Driver's Ed PDF was originally an article in Threads magazine, so the numbers you see on the bottom of the pages are magazine page numbers. However, it is packed with good basic info about "driving" a sewing machine, and I think that's why Threads created the PDF and made it available on their web site, which is where I discovered it.

CMC
Printable Version
* Advertising and soliciting is strictly prohibited on PatternReview.com. If you find a post which is not in agreement with our Terms and Conditions, please click on the Report Post button to report it.
Online Class
Fit the Tee to a T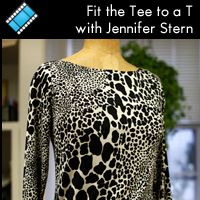 Online Class
Clone Your Favorite Garment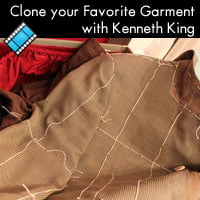 Butterick 5652

by: katlew03
Review
Sew Chic Starter Skirt Pattern (ln1000)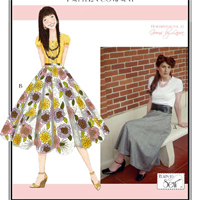 Pattern Details
You Sew Girl Day Bag Pattern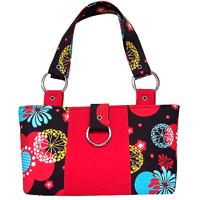 Pattern Details
New Look 6083

by: Opals Pass...
Review