mssarika

Beginner
Member since 8/20/12
Posts: 5



Date: 11/5/12 6:22 PM

Hi All,

I am planning to buy a new machine and I am considering Bernina 550 QE. My first machine was Singer 4228 Inspiration. I sew garments , home decors , bags etc. When I tried to make a bag with bit heavy material (home decor material) my machine did not sew through several layers of fabric. And in that trial the allignment of my machine also changed. From my dealer I understood that the machine was not supposed for such sewing. So I am looking for a better sturdy machine that can handle these kinds of projects and sew anything for me and give quality stitches. I want a machine that will last for years.I studied about different brands and their machines. And I feel that Bernina 550 QE is a good option.But there are only few reviews about this machine I can find. I would like to know the goods and bads about this machine. Please help me on this.I would request the 550 QE owners to please give their valuable feedback.

Thanks for your time
Sarika

------
Happy Sewing,
Sarika

SouthernStitch


Intermediate
LA
Member since 8/24/02
Posts: 10063



Date: 11/5/12 6:40 PM

So, I don't own a 550, and I'm unfamiliar with your other machine. I urge you to bring the same fabric, in same configuration of layers you used when you knocked out your other machine. Make sure that what you are trying to do is able to be done on a home machine, regardless of brand. Most of us Bernina owners do brag about the strength of our machines, but there are limits.
I'll say that many people have reported good results with the Juki TL2010 for projects like that. It's a mechanical, straight stitch only, but it is very strong. That is, if you find that the 550 can't handle it either.

------
Bernina 780, and 530
Juki TL2010
Babylock Evolution
Singer 403a

When life gives you green velvet curtains, make a green velvet dress.

Warbler


Advanced
VT USA
Member since 4/15/07
Posts: 3527





Date: 11/5/12 8:05 PM

I agree with Stitch. If heavy fabric was typical to the type of sewing you do, then consider a straight-stitcher, like the Juki. I am sure there are reviews of it here.

The Bernina 550 is a fairly new machine, just out last year, yet I have not hear negative things about it. I think many Bernina owners have been waiting with for the 7 Series, which btw, is a fabulous machine line. I am hoping to get a 750 this spring.

------
Janome MC6600 Bernina 240 Juki MO735 Singer 201-2 Singer 221-1

Eptreadle

Advanced
CA
Member since 4/11/12
Posts: 189





Date: 11/6/12 0:36 AM

I have a 550 and am very happy with it. I have made numerous clothing, home decor, and quilting projects since I got it in May. I have hemmed jeans and made aprons out of heavy canvas and the 550 goes through all of these layers and hems with ease---no straining or refusals whatsoever. If you plan to use the 550 for mostly garments and the occasional multi-layer bag, this machine is a great choice, but even if you went higher in the Bernina line, I'm not sure that you'll get better layer dealing results, although you'll get more stitches, features, and improved computer interface. The 550 is definitely middle of the lineup in terms of features, which I found perfect for me. I don't need automatic thread cutters, the 550 works well without built-in dual feed, and it comes with a walking foot when you do need some dual feed action. The computerization level is also perfect for me---I can determine the size my buttonholes need to be on my own, and the 550 has the ability to mirror image and combine decorative stitches. While many folks prefer the color and interactive screens, I am happy with the functionality and electronic capabilities of this machine, and I didn't want to spend the money to get the 7 or 8 series Berninas.

I have a review posted that you have probably read, and I list a bunch of the pros there---I really value the precision of the stitching, the quality feel of the machine, the heel tap feature, and the easily interchangeable feet. I recently sewed on my pfaff 7550 and in comparison the stitching seemed a bit less controlled---still a great machine, but I found myself wishing I had started the project on the Bernina instead, but I didn't want to switch bobbins at that point. The buttonhole quality is superior on the bernina 550. I find that the bernina feet are much more effective than those of other machine brands I've used, and I actually do change feet several times while working on projects.

As I've used the 550, I have a few minor issues, but nothing that makes me regret the purchase. On occasion, I have difficulty with the automatic buttonholer making buttonholes on the collar band of shirts, not always. I understand it is because of the many layers of fabric and seamlines in this area, and probably my own trimming and pressing skills. My pfaff has no trouble with this, but the buttonholes do not look as good as the bernina, so the bernina still wins. When hemming shirts and sewing over seam lines where there are multiple folds, sometimes the foot hangs up a little on the downslope (to be clear there is never a problem with the needle piercing these layers easily) and takes a few short stitches before it evens out again; if I use the height compensators this is no problem, and I am doing some experimentation with presser foot adjustment to see if that makes a difference. Again, my pfaff sails over these seam junctions easily, that is the upside to it's somewhat sloppier, freeer sewing style, but the precision of the bernina is still what wins regardless. Lastly, and perhaps unrealistically on my part, I expected the bernina to be quieter, but it seems a bit noisy in the bobbin area, and it seems to be the metal bobbin rattling in the metal bobbin case, because if I run the machine without the bobbin, it is quiet. I am careful to keep it oiled and cleaned, and it's not a big deal, just something I've noticed.

I've used the BSR a little bit for free motion quilting---I find it overrated, but that may change as I use it more.

The one thing I would like to see in a machine is a foot that would allow easy sewing in tight, small garment pieces like collar bands, but the 550 does this as well as any other sewing machine.

I hope this helps with your decision. Do you have a potential second choice you are considering or comparing? I second the others that if you are planning to make a bunch of bags with vinyl, leather or thick materials, another machine that is more industrial may be a good choice, but for garments, etc the 550 would be
great. I made outdoor gear like backpacks and tents on a Singer 404 in high school, so I have some experience with heavy duty materials. Some people would prefer to use a vintage Singer or Necchi for that type of sewing, and if you get one that is in good shape and don't mind adjusting tension, I think they can be good sturdy indestructible options.

Although there are not a lot of 550 reviews, I found it helpful to also read reviews for the Aurora model 440. The 550 is essentially the same machine with a few improvements, so you can see how more people feel about the sewing machine.


-- Edited on 11/6/12 0:37 AM --
-- Edited on 11/6/12 0:44 AM --

andye

Beginner
VA USA
Member since 5/9/09
Posts: 1879



Date: 11/6/12 1:16 AM

The Jeans foot (8) is designed for better penetration, when using a size 16 or thicker needle. The straight stitch foot (13/53) which has been discontinued except in the teflon varient is pretty narrow, though it's not quite a velvet foot
-- Edited on 11/6/12 11:59 AM --

------
Bernina B330
Feet: 1,2,3,3A,4,5,7,8,10,13,16,18,20, 29,32,35,37,50,64,70,71,82,85,86, 92



mssarika

Beginner
Member since 8/20/12
Posts: 5



Date: 11/6/12 4:02 AM

Thanks a tons for all the replies....
I like to do craft projects along with garment sewing , that is why I specified a bag project where my machine didnt perform well. I sew totes and bags with fabric only. The machine didnt sew when I sandwiched the decor fabric with the batting and when tried to attach the handles to that. Since 550 QE is for quilting , I thought that would satisfy my requirement as well. Please correct me if I am wrong.
I have read 440 reviews. I had a mind for Janome MC 6600 and Juki F600 , but some how from the reviews I feel that Bernina is the Ferrari among sewing machines. I could find some drawbacks about 6600 but did not hear anything about Bernina stitch quality. That is why I thought of posting a question specifically about 550 QE. Since this is a new model , I feel that the feedback from 550 owners will be of great value. Kindly give your valuable feedback about the machine. Once again thanks a loot for your time.

------
Happy Sewing,
Sarika

Maia B


Advanced Beginner
IL USA
Member since 10/27/10
Posts: 4608





Date: 11/6/12 4:43 AM

I think I remember reading about some 5 series owners having the feed dogs adjusted by a tech, which solved their problems.

I recently got a #13 straight stitch foot, which is all kinds of fabulous on both my 630 (5.5mm) and 820 (9mm). The 630 sews just like my 240 and 440, btw, just has more features.

If you can't get the 550 working to your satisfaction, can you trade it at your dealer for a 630 or something else, without spending too much more.

------
🌸 Plenty of machines, mostly Berninas 🌸

Eptreadle

Advanced
CA
Member since 4/11/12
Posts: 189





Date: 11/6/12 10:20 AM

With the materials you are planning to use, you are correct that the 550 will sew your bags, and the stitch quality is great and always consistent. You can rely on the 550 in all situations.

I do have the jeans foot and straight stitch foot and love them both. I would recommend a jeans foot, 8, for bags and maybe a straight stitch plate. The 13 foot, straight stitch foot is the best that's available for tight sewing and I use it a lot--- it's like an old singer straight stitch foot.

I want to say that regardless of my little issues with my 550 ( which a trip to the dealer may help, I realize, Maia), my 550 is perfect and I love it. These are miniscule issues i encounter occasionally, and certainly don't rise to trade in level--- i would only trade in for another 550. My dealer is not a convenient trip and i have other demands (caregiver for ill husband) that make it difficult to go to dealer for anything other than serious problems--- my little issues are not serious. The 550 is the only machine in the bernina line for me--- that's how much i love my machine. By listing some cons I experienced I was trying to be responsive to mssarika's request for some detailed pros and cons. No machine, including a bernina, which is a Ferrari of machines, ever has a complete set of desired features or acts perfectly in all situations for everyone, so information is helpful for me in making such a decision and I was hoping to provide honest feedback for mssarika. I think the 550 will perform wonderfully for you, mssarika,, if that's what you choose in the end, and you will love and enjoy it as I do. I always have a project going with it....so that is a huge positive testimony!

Maia B


Advanced Beginner
IL USA
Member since 10/27/10
Posts: 4608





Date: 11/6/12 11:11 AM

If I understand correctly, the non-coded #13 was discontinued, and now the #13 will be a coded foot. When I read that the #13 was being discontinued, I ran out to buy a new style one, as I only had the equivalent foot for my vintage Berninas (not sure if it has the same #). I only found a coded version.

I intended to use it only on my 5.5mm machines, but I tried it on the 820 and it actually works great. The machine recognized it as soon as it put it on, and moved the needle to the center position, even before I selected it from the list of feet. It fed very well, and seems especially suited for 1/8" and other narrow seams and for use with the screw-down seam guide.

Eptreadle, I'm so glad that you are loving your 550. My 440 was my first modern Bernina, and I couldn't have imagined anything better in a 5.5mm machine, until a 630 came into my life, lol. I got them both used. I only bought the 820 for the huge harp and dual feed, but came to enjoy some of its "luxury features", some of which are on the 630. But I think the 240, 440, and 630 all sew equally well-that is in terms of fabric handling, stitch quality, and piercing power.

I do think that for the premium Bernina price, if there's anything about the machine that doesn't seem right, it should be fixed or replaced at the owner's convenience. I've had my 820 for over a year, but still haven't bothered having the needle recentered. It's just a *hair* left. So far, it has t been an issue, since I use it for wide stitches, FMQ, or with the needle position moved anyway. So I know what you mean about that :)

------
🌸 Plenty of machines, mostly Berninas 🌸

mssarika

Beginner
Member since 8/20/12
Posts: 5



Date: 11/6/12 11:59 AM

Hi Eptreadle , I really appreciate the honest feedbacks given . I wanted such kind of feedback from a 550 user as the machine is still new in market and not many have given the feedback after a long term use. Bernina has a wide range of presserfoot , so I am still to do a research on that before I go to buy 550.

------
Happy Sewing,
Sarika
Printable Version
* Advertising and soliciting is strictly prohibited on PatternReview.com. If you find a post which is not in agreement with our Terms and Conditions, please click on the Report Post button to report it.
Restyling with Exposed Zippers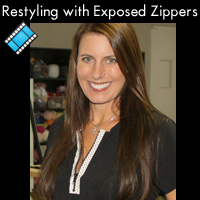 Blueprints to Blue Jeans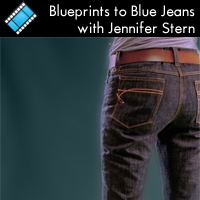 Oliver + S OS001TP

by: Joyatee
Review
McCall's 9454

by: Sew Passio...
Review
Sew Chic Fantasia Dress Pattern (ln9005)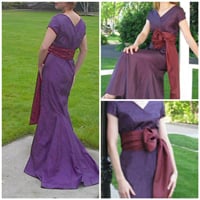 Buy Now
Sewn Square One Swing Shift Pattern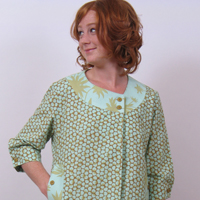 Buy Now