Michelle T


Intermediate
British Columbia CANADA
Member since 8/24/02
Posts: 4466



Date: 11/17/12 2:32 AM

I am so completely and utterly fed up with bullying in schools.

My dd had a suicide attempt almost 2 years ago due to bullying. After a school and police investigation, we were told "The school cannot keep her safe, your daughter has to leave". They had the names of the kids who were doing it as well as proof, but we have had to bear the stress and cost of private school on a very modest family budget.

We had to fight for affordable counselling, we were put on a six month wait list and I raised a stink and gee they found counselling that started a week later the first time.

Now at the Private School it has started again.

Wednesday night we were up at the emergency ward with her. She felt well enough to go to school later on Thursday and some of the jerks locked her in a closet. Yeah they thought it was a joke. I am sorry we do not agree.

The school is treating it very seriously. The boys involved have an in school suspension for the next two weeks and perhaps until Christmas Break.

We have a meeting at the school on Monday, the meeting had been booked 10 days ago and is coming none too soon.

Why on earth do kids keep doing this to other kids? My dd is an attractive outgoing loving girl. She babysits, volunteers at the hospital weekly and volunteers for community events. She is a great kid, but the imbeciles are going to drive her to her death.

It is not fun at all to be on a suicide watch for your child. No parent should have to go through this. No child should feel that she or he is not safe at school, in their community or home.

I am exhausted and just needed to vent.

------
Proud parent of a Dwight International School Honour Roll Student

Sonoma33


Intermediate
California USA
Member since 5/10/09
Posts: 1851





1 member likes this.



Date: 11/17/12 3:33 AM

I'm so sorry you and your DD are having to deal with this. The school better take it very seriously. I don't understand the parents of the kids who bully. Why are THEY not dealing with that ugly behavior?

------
Berninas 830LE ♥ Artista 630PQE ♥ 930 Record ♥ Juki TL2010Q ♥ Pfaffs Creative Performance ♥ Passport 2.0 ♥ Singers 221 ♥ 301 ♥ 500a ♥ Kenmore 1040 ♥ Elna 'Grasshopper' ♥ Tacsew T500 ♥ Babylock Evolution

Changma


Advanced Beginner
New York USA
Member since 2/20/12
Posts: 769



Date: 11/17/12 8:04 AM

I am so sorry your DD is having such a hard time. As a teacher I do not tolerate bullying, but I have it easy; the younger kids are still in a malleable stage...when I taught 5th, and even some years 2nd grade ( yes, 2nd) it was a whole different story. Sometimes it is the parent, but sometimes kids are kids (not saying kids will be kids-that's just an excuse) and that means undeveloped judgement, following the crowd, and trying to pull something over on adults- a dangerous mix.

However, bullying can be addressed with empowerment- not easy, but doable. As the new school seems to be more responsive, they can also be proactive in helping your daughter socialize with students who do not bully by creating small groups. They can also stress empathy to create a circle of students who do not tolerate bullying. These are not necessarily bullied students, just students who take a stand. And that is where the answer lies: not in expecting the bullies or the victims to somehow end the problem, but to have the observers/witnesses step in- peer pressure at its best. There are several anti-bullying programs the school can use, if they don't already.

Hopefully, your daughter will be able to find an empathetic friend, but that is where counseling may help- help to hone her judgement in choosing friends at school. I don't say this is easy: for a very long time my own DD was involved in out-of-school activities, and, while she wasn't bullied exactly, she felt a bit of an outcast at school, and made some poor choices choosing "friends". Because she did competitive gymnastics, I suggested she join the school team where she was able to meet like-minded kids, and through them, met other friends at school. But she has also been to counseling,, because kids shouldn't have to work through this alone, and while we love them, we are parents, not counselors.

My prayers are with your family, especially your daughter. God bless you all.



-- Edited on 11/17/12 8:06 AM --

justgail


Intermediate
Iowa USA
Member since 1/19/06
Posts: 735



Date: 11/17/12 9:10 AM

I'm really sorry you DD is going through this again. It's good that the school is dealing with it this time.

Why do kids do this? Often is seems like it's to make themselves feel powerful and looked up to. It's worse when it is a popular kid that starts the bullying - their hanger-ons and wanna-be's start in on the victim too. Sometimes it's jealousy or fear - the bully is afraid that the victim is somehow going to diminish their accomplishments.

Any chance that this group of bullies knows the group from the other school? Or she's had a problem with another girl and these boys are this girl's way of getting back at your DD?

I have no advice, other than keep telling her she is not deserving of such treatment, the bullies are the ones with the problem. It would mean even more coming from her peers - the other students and friends. Unfortunately, for kids, what people their own age say seem to carry much more weight than what adults tell them. That said, let her know I wish her well, and this WILL pass. Not fast enough, but it will.





ryan's mom


Advanced
Member since 11/30/04
Posts: 4881



Date: 11/17/12 9:55 AM

Here is a thought, and perhaps a possibility for you. Not sure if this is a popular trend in Canada, but have you thought of online schooling?

My youngest son is 13 and attends the online cyberschool, Connections Academy. He did not attend because of bullying at regular school, just simply wanted to try online schooling and LOVES it. He thrived academically in regular school, and is also thriving in cyberschool even though it is twice as much work.

The reason I mention this is that CA just sent out a survey about why children decided to attend CA cyberschool. An overwhelming number responded because of bullying in brick and mortar schools. Many of those students are now doing exceptionally well in cyberschool.

If Canada has good options for cyberschooling, please think about looking into it. I have read or watched many videos about CA kids that talked about being bullied and are now so happy to be in cyberschool. It's a unique option that is not for every child, but offers tremendous benefits for certain segments of the student population, bullied students being one of them. It is so horrible that you have to deal with this and that suicide is an issue. Kids should not have to deal with this. You might want to consider googling bullying and cyberschools. I'm sure you'll get lots of hits that can be very informative and helpful.



------
Big 4 Pattern size 12, RTW bottom: 6, RTW jacket 8, RTW top (no size fits me well!)
Measurements: 34 HB/36 FB (34C bra)/27.5/36 (and working hard to keep it that way.)
Machines: Sewing: Elna 760, vintage Kenmore Model 33 (1967), Janome Gem Gold 3. Sergers: Babylock Imagine and Babylock Enlighten. Embroidery Only: Janome 300E. Coverstitch: Janome CP1000. Straight Stitch: Janome 1600P.

If you think your sewing is better than everyone else's around here, get out of my way b****. I hate sewing snobs.

My blog: www.phatchickdesigns.blogspot.com

ryan's mom


Advanced
Member since 11/30/04
Posts: 4881



Date: 11/17/12 10:03 AM

Here's a link on bullying from the Connections Academy blog (probably many other links if you search the blog). I'm sure other online schools have plenty of links and discussions too. It is such a serious concern.

------
Big 4 Pattern size 12, RTW bottom: 6, RTW jacket 8, RTW top (no size fits me well!)
Measurements: 34 HB/36 FB (34C bra)/27.5/36 (and working hard to keep it that way.)
Machines: Sewing: Elna 760, vintage Kenmore Model 33 (1967), Janome Gem Gold 3. Sergers: Babylock Imagine and Babylock Enlighten. Embroidery Only: Janome 300E. Coverstitch: Janome CP1000. Straight Stitch: Janome 1600P.

If you think your sewing is better than everyone else's around here, get out of my way b****. I hate sewing snobs.

My blog: www.phatchickdesigns.blogspot.com

skae


Advanced
Member since 4/23/07
Posts: 3264





2 members like this.



Date: 11/17/12 10:44 AM

I'm sorry your dd is going through this once again. My daughter had a similar experiance. We did go to the school and talked to the teacher. Was there anything done. No. But I was very clear to the teacher and the school administrative that we will take action next time with a lawyer.
Later I did roll my daughter in some karate lessons. That seem to give her more self confidance. The best thing you and your hubby can do is listen to your daughter. She will confided in you about whats going on. Words of wisdon always helped my daughter.
It will get better. My daughter is now in medical school while her so called others are not. Shes doing more with her life. Other not so good. Encourage, help, listen. Your daughter is the best and will go futher.
Here's


------
Ecclesiastes 11:7,8 Nothing on earth is more beautiful than the morning sun. Even if you live to a ripe old age, you should try to enjoy each day, because darkness will come and will last a long time. (CEV)


andrea.m

Beginner
CANADA
Member since 8/3/03
Posts: 95

2 members like this.




Date: 11/17/12 12:08 PM

After 2 schools, in different systems, you might want to try online learning. And for socializing, afternoon activities and clubs.
If you don't know already, try to find the underlying reason why she is being bullied.

PattiAnnJ


Advanced
USA
Member since 12/3/06
Posts: 7391





Date: 11/17/12 12:49 PM

Why is she attracting bullies?

I would keep her at home until she has a black belt.

------
"Improvise, adapt and overcome." - Clint Eastwood/Heartbreak Ridge

Michelle T


Intermediate
British Columbia CANADA
Member since 8/24/02
Posts: 4466



Date: 11/17/12 12:57 PM

Thank you to all who had responded.

I appreciate the great suggestions.

For now we will wait for the outcome of the school meeting on Monday. I am in the process of making arrangements for dd on the days she is unable to go to school. It is not safe for her to be alone.

Part of what makes her a target right now is her figure. She is a tom boy at heart, but has a fully developed woman's figure. Her chest is huge at a 30H. Boys do not know how to respond to her, girls (it is boys bullying her right now, girls last time), are jealous of her figure and afraid she will try to get their boyfriends. She is not yet interested in a boyfriend.

------
Proud parent of a Dwight International School Honour Roll Student
Printable Version
* Advertising and soliciting is strictly prohibited on PatternReview.com. If you find a post which is not in agreement with our Terms and Conditions, please click on the Report Post button to report it.
Leather 101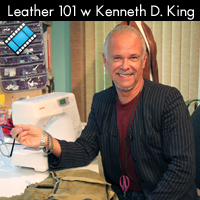 The Contemporary Couture Jacket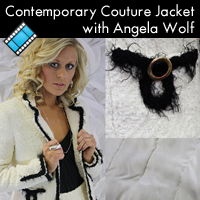 BurdaStyle Magazine 03-2010-107

by: Sunkissedj...
Review
PerfectFuseTailorUltra White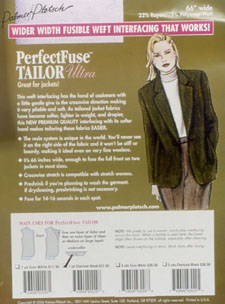 Buy Now
Acrylic Base In 5 Sizes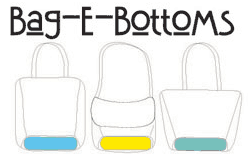 Buy Now
Jalie 2566

by: Sharonspil...
Review