Alan H

Member since 11/20/12
Posts: 12



Date: 11/20/12 1:21 AM

I just joined up since I saw ther PR had some reviews of a kiltmaking manual that I wrote about 6-7 years ago. The manual is for a contemporary kilt...meaning NOT traditional. Contemporary kilts are well....if Carhart made kilts....

I also make traditional kilts and since I'm a big guy who throws hammers and cabers at the Scottish Highland Games, I also make kilts which "look" traditional but in fact are made from fabrics which shed chalk and pine tar "tacky" and can stand up to the thrashing that a 300 pound guy will dish out at the Games. It's not really a business, I just do them for friends but I call 'em "Hammer Kilts".

Here are a few pictures...

A Hammer Kilt... athletes kilt, as worn by top Highland Games Athlete (and my good friend), Mike Pockoski.

Lasses Athlete, Stacey Indes also wear a Hammer Kilt.

And of course, I wear a Hammer Kilt, too....

I also make "contemporary kilts" (see threads here about the X-Kilt) -- though this isn't an X-Kilt.

I also make full-on traditional kilts, but I'm only "pretty good" at that, compared to several people I know so I don't toot my horn on that account too loudly!

If you'd like to make a full-blown traditional Scottish Kilt, then brace yourself....the fabric is $50-$100 a yard (seriously) and you'll need 4 yards of the stuff. That is, unless you pick a fabric with an asymmetric sett, or a rare tartan, only woven in single width, and then you'll need 8 flipping yards of the stuff. It's all explained in the Art of Kiltmaking by Barbara Tewksbury.

Alan

Alan H

Member since 11/20/12
Posts: 12



Date: 11/20/12 1:53 AM

Here are a couple more Hammer Kilts pictures...

Mike again, at the Celtic Classic in PA.

Stacey, proving that in fact a Hammer Kilt IS Washable...that's her in the lower right... and yes, she IS wearing the kilt I made for her.

Stacey, chucking a stone while her kiltmaker stands ready with the tape measure (that's me, in front, facing away from the camera).

Bethany Owen, sporting the black-and-flame contemporary Hammer Kilt that she throws in, at the Games...

Bethany at the North American Championships, also the the now-famous "flame kilt"...

OK, that's enough for one night!

jadamo00


New York USA
Member since 3/13/06
Posts: 1264
Skill: Advanced



Date: 11/20/12 6:02 AM

Totally enjoyed every bit of this post.

j.





-- Edited on 11/20/12 6:03 AM --

SheBear0320


Manitoba Canada
Member since 4/8/08
Posts: 5396
Skill: Advanced



Date: 11/20/12 10:41 AM

Great looking kilts and love the Games photos. As a Highland Games enthusiast (attending, not participating) and Scottish Country dancer, I have had the chance to look at a lot of kilts.

Love Barbara Tewksbury's books and have been using it as a guide to make DH a traditional kilt -- currently using a suit weight tartan as a practice run. Eventually want to buy that expensive tartan fabric (MacGregor tartan) to make a kilt that will be used for dancing.

Congrats on all the great kilts (and your competitive achievements) -- I am a huge fan of the heavy games and watch whenever I can.

------
Sheila
"sewing very slowly to fill an empty closet"
Stash Tally: net +38.5 yds (2014)
2015 Stash Tally: 106.5 yds out/122.875 yds in (net +16.375 yds)

2016 Stash Busting:
28.375 yds sewn (as of 07/09/16)
14.25 yds purchased (as of 07/09/16)


idahodogs


Idaho USA
Member since 4/22/08
Posts: 432
Skill: Advanced Beginner



Date: 11/20/12 11:16 AM

Hi Alan! I found your x-kilt guide on x-marks a few years ago and used it to make kilts for my DH and BiL. Don't think I ever reviewed them, tho. They aren't Highland Gamers, they just like to stick out in a crowd

Anyhow, it looks like your kiltmaking has really taken off since the last time I 'bumped into' you online. Good to see you here!

DonnaH


Texas USA
Member since 10/1/03
Posts: 2421
Skill: Intermediate



In reply to Alan H

Date: 11/20/12 11:35 AM

I think I may have been to your XKilt site a few years ago (if not it was someone else making the kind of kilts Carhart would make - they were all for hunting and fishing and construction and the like).

I'm wondering what makes a Hammer kilt different from a traditional? (Other than the fact that women wear them, too, and some have flames, lol). From the photos I'm guess there is extra coverage, but that might not be it.

Kippysan


Member since 4/19/11
Posts: 362
Skill: Intermediate



Date: 11/20/12 12:06 PM

Wow. Great posting! Now I know why I want to attend my first Scottish games event. Keep up the good work!

Kippy

Alan H

Member since 11/20/12
Posts: 12

1 member likes this.




Date: 11/20/12 12:06 PM

There are several things, Donna. I'll make a list:

1. The fabric.... A traditional kilt is made out of tartan wool. These kilts are made out of a polyester-viscose blend that has a teflon coating. It's made by Marton Mills, which is a Scottish company, they also produce really great wool tartans. The fabric sounds horrible, just totally "synthetic" but in fact is quite nice. Now, it's not as heavy as kilting wooll so it doesn't have the same "swish" ...so that's too bad. But on the other hand, the fabric is machine-washable. It sheds chalk and pine tar "tacky" (we use it to help with grip issues) in a single washing. It doesn't fade with repeated washings.

Killting wool is usually 13 or 16 ounces per running yard. This stuff is 10 ounces per running yard. a Serious kilt aficionado would turn their nose up at such stuff, but remember, this kilt is for thrashing around on the athletic field, not for looking gorgeous at the annual Caledonian Society Tartan Ball. Also, being lighter, it doesn't slow the athlete down. Now, these guys (and women) are pretty darned strong people, so you'd think that the mass of kilt wouldn't amount to much, but every ounce of force you can put into the implement you are throwing, counts, and I don't want one iota of energy that could go into a hammer, to go into "moving pleats".

Also, you may have heard the term "8 yard kilt". That term is really a misnomer, because a traditionally-made knife pleated kilt may have anywhere from 6 - 9 yards of fabric in it, depending on A.) the circumference of the wearer.. B) the size of the sett (the size of each plaid square in the pattern of the fabric) and C.) the depth of the pleats sewn, and how many of them there are in and D.) whether the kilt is leated "to sett" or "to stripe". The term "eight yard kilt" is **Generally** used to describe a traditionally-constructed kilt that has a "lot of material in it".. :D. In a hammer kilt I use 6 yards of material, which usually gives me roughly 20-24 pleats, depending on the other factors listed above.

2. Pleat construction ... a traditional kilt has the pleats all hand-sewn from the inside so that the stitching doesn't show. Once that's done, the extra folded over material is trimmed away on the inside of the kilt to reduce the bulk that lies against the slope of the wearers buttocks. On a Hammer Kilt, because I use 6 yards of material instead of 8, and because the material is lighter weight than kilting wool, there isn't so much bulk. I don't cut out the inside. I also topstitch/machine sew the pleats down, in the areas where the pleats lie against the slope of the buttocks (called the FELL). I'm pretty darned careful when I do his, so the kilt still looks good, but it doesn't look exactly like a traditional kilt from up-close. I've sewn up a lot of hand-sewn pleats and while I'm pretty good at it, I readily admit that my 6-8-stitches per inch is nowhere near as strong as a solid line of machine-stitching. Believe me, these guys blow up traditional kilt pleasts...it happens pretty regularly, so I want the pleats to be STRONG.

Now, I'm not the only kiltmaker that does this on some of their kilts. In fact some people would call this "taking shortcuts" and I suppose that it is, but for my purpose, it makes sense whether it's a "shortcut" or not.

Reinforcement..... Most athletes buckle their kilts **Extremely* tight. On top of that, a lot of athletes wear weight-lifting, back support belts when they throw. Cinching a kilt down that tight when it has a "regular" waistband will distort the waistband....I know this from sad experience. So I back up the regular waistband with a doubled-over canvas strap. All the belt buckles, etc. are sewn into this strap, so the strap takes the load, not the tartan waistband.

Buckles ..... A tradtitional mans kilt has one buckle on the left side and two on the right, though there are historical examples of kilts which have only one buckle on the right. The second buckle on the right side is a carry-over from military kilts from the early 1900's when they were worn VERY high, such that the waistband was actually up under the ribs. The upper part of the kilt was shaped differently in those days, to account for where the natural waistline is, and how the kilt would have to get larger to account for the wearers shape change as the kilt got up towards the ribs. Nowadays, most civilian kilts are worn at, or just above the navel, and that third buckle on the right side is kind of an artifact. Hard-core trad guys want the buckle there, because "that's how it's done". However, that thing pulls the kilt tight around the front of the wearers hips, usually right on the 'crease" between leg and trunk. Well, think about what a Highland Athlete does....that's the LAST place, both from an athletic perspective, and from a "let's not destroy your kilt" perspective.. the LAST place you want a buckle. So, no third buckle on a Hammer Kilt.



Alan H

Member since 11/20/12
Posts: 12



Date: 11/20/12 12:15 PM

I want my Hammer Kilts to look as much as possible like a "real" traditional kilt. I want my guys and gals to be able to wear their kilts out to the pub, or maybe to a semi-dress-up function in a crowd of people who like kilts but maybe aren't kilt snobs and not get called out on them. I also have this thing about supporting a Scottish company, I mean, after all.....

There ARE guys who throw in tradtitional wool kilts and the current womens Worldd Champion, Adriane Wilson throws in a wool kilt. But that's a lot of money to put on the line, out there where there's grass to fall own on, and trig boards to fall on and weight handles to catch and tear and pine tar to get all over everything etc. etc.. Not to mention good old honest sweat! $300-$500 kilt...on the field? Ouch.

By FAR the most popular kilt on the Athletic fields here int he USA is the product made by Sportkilt. There are good reasons...they're affordable. The basic model is $60. They're machine washable.... they're quick-on, quick-off with velcro. They're available in all sorts of plaid patterns, many of which have no Scottish or Clan affiliation at all. You see, lots of the athletes at the Games aren't actually of Scottish heritage. Also sportkilt really supports the athletes....I love those guys!

The thing is, to my eye, a Sportkilt just doesn't look like a real kilt to me. They're great, don't get me wrong, but they just don't look like a KILT. They're not pleated right, there's no taper in the fell....if there even IS a fell, etc. etc. So a Hammer Kilt is sort of the middle road. If I were to sell them...which I don't but if I was going to do that, they'd probably cost about $180. That's more than a Sportkilt, but a lot less than a traditional kilt.

A company that makes a very similar product, out of the same fabric is USA Kilts. I know Rocky from USA Kilts from online interactions an his "casual" kilt model is probably the best thing for a new thrower. A Hammer Kilt is more like USA Kilts "Semi-Traditional model, with a few of my own variations thrown in.

missticky2

Member since 12/14/09
Posts: 147
Skill: Intermediate



Date: 11/20/12 1:10 PM

Thanks Alan, this has been quite an interesting and informative read. I've never thought too much about kilts and had no idea there was so much behind a kilt

------
Blessings
Janice
Printable Version
* Advertising and soliciting is strictly prohibited on PatternReview.com. If you find a post which is not in agreement with our Terms and Conditions, please click on the Report Post button to report it.
Online Class
Beginners Guide to Dyeing Fabrics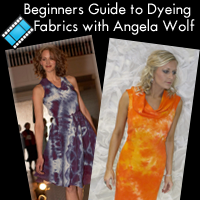 Online Class
The Contemporary Couture Jacket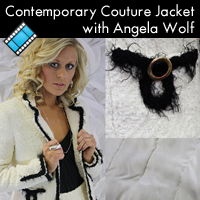 Simplicity 2152

by: sewingform...
Review
You Sew Girl Zip Away Shopping Bag Pattern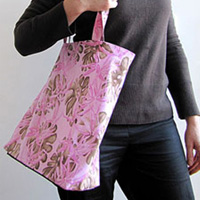 Pattern Details
8 inch Dressmaking Shears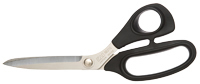 Pattern Details
Simplicity 9200

by: Sixtiesgir...
Review