Kolibri

Member since 10/9/08
Posts: 3



Date: 11/26/12 12:00 PM

Hello everybody!

I've had a weird experience yesterday with a very thin new fabric I was sewing. I was told that this was satin, but I don't know for sure.
It's very shiny on one side, and matte on the other, and the strange thing is that when you pull on it, it distorts extremely easily to three sides, but not to the fourth. Anyway.

I was sewing a very narrow hem, double folded, but the fabric didn't feed at all. It felt as if it was sticking to the foot (or something) and the machine was groaning with strain.
Putting a piece of silk paper underneath helped a little bit, but not much. I even checked my machine by switching to a thin cotton fabric - and there was no trouble at all stitching that.

So what's going on? Is it the extreme "distortability" of the fabric that gives me problems? How can I avoid this in the future? And no, I can't put a stabilizer in - this is just to finish the edge of a sari. I read something about a roller foot for my sewing machine. Would that help, do you think?

PetitePear

California USA
Member since 6/10/10
Posts: 374
Skill: Advanced Beginner
Body Type:




Date: 11/26/12 1:18 PM

When I last had something similar happen, the fabric was getting pushed into the hole by the needle. If that's your problem, possible solutions (besides putting paper underneath, which you already did) are: new, sharp needle and using straight stitch plate and presser foot (smaller hole) If, like me, you don't have a staight stitch plate, you can put tape over the hole and the needle will puncture it to the smallest required size. I would continue with the paper underneath.

justgail


Iowa USA
Member since 1/19/06
Posts: 780
Skill: Intermediate



Date: 11/26/12 1:30 PM

If it's sticking to the presser foot, can you try putting a piece of tissue paper or similar between fabric and foot? It works for sewing things like vinyl that really stick. Then pull the paper out of the seam, carefully?

beauturbo

California USA
Member since 5/2/09
Posts: 4329
Skill: Advanced





Date: 11/26/12 2:24 PM

If it's shiny on the top and pebbly on the back it's probably crepe back satin. If it came from Joann's fabrics it's probably polyester crepe back satin. If the machine is "groaning with strain" trying to sew your little folded hem though, I don't think it's a feeding problem at all. Instead, I think you got a big thread snarl down under there, and that is why the fabric is not moving. So the feeding problem is only the secondary problem. When you hear something like that, best to just stop, take fabric out, clean out all the mess, and re thread and start over again. Because noises that sound like "groaning with strain" are not a good thing and most times means machine can't turn freely, even though motor trying to make it turn. If you just keep your foot on the foot pedal when that happens, no matter what and no matter for how long, things are not going to get better, but worse instead. You can't really sew your way out of a thread tangle mess and it does not get better in trying.

So you somehow lost the top tension on your top thread and got a thread mess, or maybe did not hold the thread tails when starting to sew and they got pulled down the hole into the machine, or you could have started to suck some fabric down there even.

The distortability, of the fabric probably, and trying to do a tiny hem with it, at the same time, probably does not help a whole lot on that either. You can put stabilizer in though, if you really want to, does not matter if it's the hem of a sari or not. The stabilizer does not need to stay in there just forever. Just use some that does not stay in there forever. So you could try sewing over and on top of some left over pattern tissue paper and rip the tissue paper off the back of it afterwards, or you could use some strips of clear wash away stabilizer and just run a damp Q-tip over them, to release that from your stitching later. Granted the hem of a sari might be pretty long just inch/yardage wise though. And use up kind of a lot of stabilizer even cut into skinny strips, but you could do it.

If you got a straight stitch machine with a straight stitch foot with only a tiny hole in it, and a needle plate with only a tiny hole it, that might help some. I think it might also help, if you sewed a straight stitch on the hem, maybe 5/8 an inch before even folding the hem, and then cut close to that, and tried to fold the hem afterwards, just because that might give it a bit more stability when sewing through the hem later.

I actually would not want to do a very narrow machine stitched hem on that stuff either much. If it was not polyester, and real silk instead, you could even startch it and iron it first to make it stiff, but if you try that with polyester crepe back satin, I think your fabric is going to melt instead. Instead I think I would use a serger, or even do a hand rolled hem, but again lots and lots of hemming in a sari. Maybe that's not the best choice of fabric for it next time? So I think to avoid that, just don't use that one particular kind of fabric right there for that next time.

beauturbo

California USA
Member since 5/2/09
Posts: 4329
Skill: Advanced





Date: 11/26/12 2:36 PM

I think it would also look pretty with something binding off the edges of it, instead of actually hemmed. You could even use strips of the same fabric, to bind off all the edges of it. I think those might sew fine onto there, as long as you sewed maybe 5/8 of an inch away from the fabric edge, then trimmed next to your stitching, then turn that strip, and then hand slip stitched it down on the reverse side. You could even use the "bumpy, pebbly side" to bind the "satin side" and it would look like a matching color trim if done that way.

Kolibri

Member since 10/9/08
Posts: 3



Date: 11/26/12 6:08 PM

Ok, from what you're all saying, I should try to have a smaller stitching hole (I love the tape idea, because I don't have a straight stitching plate), sew a straight line before turning the seam to stabilize it (if I can get the fabric to feed), starch it and press it to give it rigidity or bind it with something. These are all great ideas that I'm going to try out - thanks!

A question about the starching though. Won't that stain the satin?

By the way - I don't know why the machine groaned like that, because I took out the fabric twice, checking for thread messes underneath and there was nothing!

I still wonder about why it's so difficult to feed that fabric in, though. Luckily for me, the hem is only about 48" long on both sides of the sari, not the whole 6 yards of its length!

beauturbo

California USA
Member since 5/2/09
Posts: 4329
Skill: Advanced





Date: 11/26/12 8:08 PM

I think anything sprayed on satin, even water might leave a mark. But if it's washable satin, it might wash out with the starch. But if it's polyester crepe back satin, I don't know if you could really get the iron hot enough to stiffen the starch without also melting the fabric? If polyester the starch might not even be able to sink in there good enough to work either? Best to test anything on a little piece of waste extra fabric first, just to really see what happens I would think, and not on the real garment.

diane s


Oregon USA
Member since 8/24/02
Posts: 5076
Skill: Intermediate



Subject: Strange Fabric Doesnt Feed Date: 11/26/12 11:21 PM

If the fabric is very tightly woven, and some satins are, you a needle with piercing power. A very sharp one such as a microtex is recommended for silk satin.

------
My grandmother taught me to sew when I was 10, and I've been sewing ever since.

SandiMacD


USA
Member since 2/8/09
Posts: 2563
Skill: Intermediate



Subject: Strange Fabric Doesnt Feed Date: 11/27/12 6:06 AM

If you have adjustable pressure foot pressure you might lessen and see if the fabric feeds through easier.

------
sewing brings joy and meaning to my life...

PattyE


Michigan USA
Member since 9/7/10
Posts: 2177
Skill: Intermediate
Body Type:




Subject: Strange Fabric Doesnt Feed Date: 11/27/12 9:07 AM

Sometimes I have a silk crepe that is a little 'sticky' to sew. I use tissue paper between the fabric and presser foot and then carefully tear it off the seam. Works like a charm.

------
Stash: 187.25 yds. @ 05.27.15
Printable Version
* Advertising and soliciting is strictly prohibited on PatternReview.com. If you find a post which is not in agreement with our Terms and Conditions, please click on the Report Post button to report it.
Online Class
Fit the Tee to a T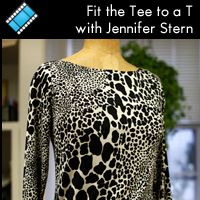 Online Class
Create a Jacket Muslin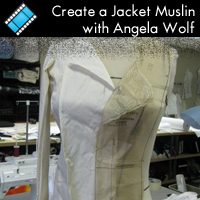 Ottobre Design Magazine 06-2009-34

by: 21wale
Review
Lazy Girl Designs In a Pinch Pillow Paper Pattern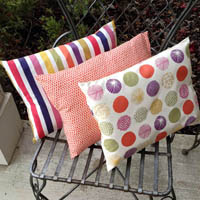 Pattern Details
Favorite Things Little Lounge Around Pattern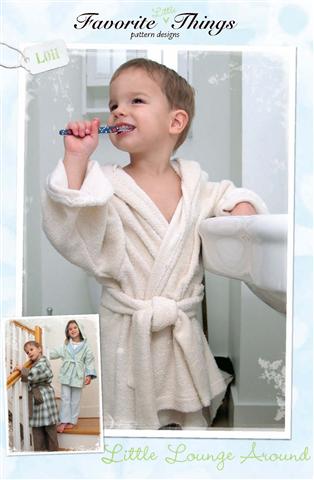 Pattern Details
Farbenmix Olivia Pinafore Dress

by: kellyhogab...
Review