AllNewtoMe


Advanced Beginner
Virginia USA
Member since 9/6/10
Posts: 591



Date: 11/26/12 9:30 PM

OK, so I've never done Burda before. I bought this downloaded pattern: Draped dress.Burda Draped Dress. Cute, right? Would be perfect for a Christmas party, although I am probably biting off more than I can chew considering my fabric and sewing machine aren't even out of the basement from a summer house-buying adventure.

Background stuff--
OK. I think I can piece the pattern together with the triangles and all that even though a) the triangles are different sizes (left side of the page--tiny, right side--large) and b) some of the pages got cut off right on the VERRRRRRRRY edge even though 1) I followed all directions and 2) the test square fits. (Look at that, lettered and numbered subpoints.)

My really important question--
What the heck do I do the yoke?

The directions from Burda say, on page one, to interface the outer yoke pieces. I would assume that means the ones that are public, not the lining (against the skin) fabric. Am I right?

Now, that's all good and fine, except the directions (page two) never, ever use the term "outer yoke." They say "interfaced front yoke" and "front yoke." The interfaced front yoke is the public (outer) yoke and the front yoke is the lining (inside)? Am I right?

Sorry this is so long...

It seems like I am supposed to baste the side of the front pieces together. Then, sew the interfaced yoke pieces to the front and back. Yes?

Then....I sew the lining (not interfaced) yokes....OMG, how? I sew along the edge until before the bust cups/front part and then tuck under and hand stitch the remaining part to the bust/front part?

And what in the world do I do around the zipper with those two layers?

I'm sorry for being so needy. I have a lot of sewing reference books but am having a really hard time finding out exactly how to do this and I really want to make this dress. The other yoke patterns I can find to look at don't have curved pieces they attach to--they're all straight.


-- Edited on 11/26/12 9:30 PM --

nicegirl


Intermediate
District of Columbia USA
Member since 5/10/06
Posts: 1727



Date: 11/26/12 10:05 PM

The instructions are, as is Burda's way, not a model of clarity, so you are not crazy to be confused!

The directions from Burda say, on page one, to interface the outer yoke pieces. I would assume that means the ones that are public, not the lining (against the skin) fabric. Am I right?

Yes

Now, that's all good and fine, except the directions (page two) never, ever use the term "outer yoke." They say "interfaced front yoke" and "front yoke." The interfaced front yoke is the public (outer) yoke and the front yoke is the lining (inside)? Am I right?

Yes

It seems like I am supposed to baste the side of the front pieces together. Then, sew the interfaced yoke pieces to the front and back. Yes?

No. The first thing they want you to do is to finish the upper edge of the lower front (the sweetheart part of the neckline). Sew your facings right sides together with the front as per usual, flip over, press.

Once that part of the neckline is finished, the next thing to do is attached the interfaced front yoke.

Just trying to visualize in my head, my guess would be that you need to stitch the front facings on *from the seamline*, so that the seam allowance is unsewn. This allows you to tuck the yoke into that seam allowance. But honestly, I'm having a hard time visualizing how the yoke/finished neckline intersection looks.

My preference would be to sew the outer yoke and lower front together (pivoting at the seamline so the seam allowances are free), and the yoke lining and front facing together, and then finish the whole neckline at one go. But this won't be a great deal easier because you have to place the front facing in exactly the right spot on the yoke--not so easy because it will be at a random spot in the middle of the yoke (marking 1). Then you have to get your seam intersection perfect.

Then....I sew the lining (not interfaced) yokes....OMG, how? I sew along the edge until before the bust cups/front part and then tuck under and hand stitch the remaining part to the bust/front part?

Essentially, you sew the yoke lining right sides together with the yoke along the neckline edge. Once it gets to the part of the seam beyond marking 1, where the lining will be underneath the dress/outer yoke, you'll have to press under the seam allowance and hand sew. You'll also need to hand sew the entire lower edge to the seam allowance of the outer yoke.

And what in the world do I do around the zipper with those two layers?

You put in the back zipper *before* attaching the yoke lining. Burda instructs you to fold the seam allowances of the vertical edge--the zipper edge--of the yoke lining to the wrong side (the outside, when you're pinning the yoke lining right sides together with the yoke). When you stitch and turn, that turned in edge will leave an opening for the zipper.


Good luck! It's a beautiful dress.

------
http://theslapdashsewist.blogspot.com
=================
2007: purchased 115+, sewed 105+
So close to parity, yet so far

Trying again in 2008
Yards purchased: 133
Yards sewn: Somewhere around 95

2009? I give up

AllNewtoMe


Advanced Beginner
Virginia USA
Member since 9/6/10
Posts: 591





Date: 11/26/12 10:33 PM

Thank you so much. I really appreciate the help. I just realized this pattern is available in the December Burda Style, so I'm going to see if I can find it tomorrow, rather than tiling 400 pieces together. Then I deal with tracing a road map, but hey.



Quote:
No. The first thing they want you to do is to finish the upper edge of the lower front (the sweetheart part of the neckline). Sew your facings right sides together with the front as per usual, flip over, press.



I see the facing for the bodice part (what have I gotten myself into), but they tell you in the third paragraph to baste the sides of the dress together. "Baste left side edges together between placement lines. Baste right edge of left front to inside right edge of right front, between seam marks." And then the yoke mess comes.

But I was planning on being contrary. I wanted to (post bodice facing) get all of the horizontalish seams (for the shoulder and the yoke to the bodice) done first. I think that makes sense? It seems like trying to deal with an almost-tube and do the yoke would be harder.



Quote:
Essentially, you sew the yoke lining right sides together with the yoke along the neckline edge. Once it gets to the part of the seam beyond marking 1, where the lining will be underneath the dress/outer yoke, you'll have to press under the seam allowance and hand sew. You'll also need to hand sew the entire lower edge to the seam allowance of the outer yoke.



OK, I think I understand.



Quote:
You put in the back zipper *before* attaching the yoke lining. Burda instructs you to fold the seam allowances of the vertical edge--the zipper edge--of the yoke lining to the wrong side (the outside, when you're pinning the yoke lining right sides together with the yoke). When you stitch and turn, that turned in edge will leave an opening for the zipper.



Thank you. Somehow, in my yoke-induced panic, I completely missed the "see the 'Helpful Hint' on the next page" part of the instructions, even though it takes up its own paragraph.




Quote:
Good luck! It's a beautiful dress.



Thanks! I hope it looks OK on me. When I showed my husband and asked if it would be appropriate for his company's holiday party, his eyes lit up. Take that as you will!

(I don't know why slashes are showing up when I type quotation marks...)

THANK YOU!!
-- Edited on 11/26/12 10:34 PM --
nicegirl


Intermediate
District of Columbia USA
Member since 5/10/06
Posts: 1727



Subject: Please help me...its a Burda burden Date: 11/26/12 11:16 PM

I'm with you, I sew the side seams as late as possible. It's easier to work on a flat piece than a tube, and I want to get right to fitting once the side seams are sewn rather than wade through a bunch more steps.

------
http://theslapdashsewist.blogspot.com
=================
2007: purchased 115+, sewed 105+
So close to parity, yet so far

Trying again in 2008
Yards purchased: 133
Yards sewn: Somewhere around 95

2009? I give up
Printable Version
* Advertising and soliciting is strictly prohibited on PatternReview.com. If you find a post which is not in agreement with our Terms and Conditions, please click on the Report Post button to report it.
Understanding Wool Fabrics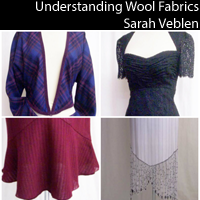 Leather 101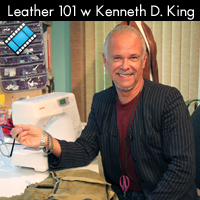 StyleArc Creative Cate Top

by: BeaJay
Review
Christine Jonson Slit Skirt & Pencil Skirt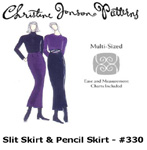 Buy Now
Jamie Christina Abbey Coat Pattern (JC314AC)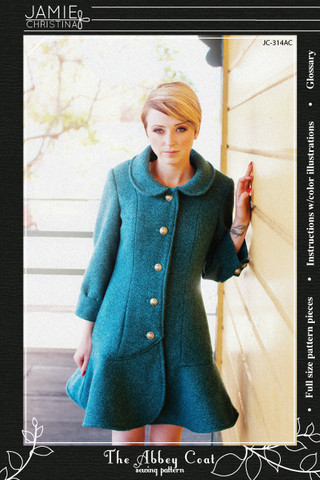 Buy Now
McCall's 6699

by: RebeccaMar...
Review