rmusic1


Advanced Beginner
UNITED KINGDOM
Member since 7/3/10
Posts: 952



Date: 11/28/12 1:49 PM

I would like to buy an e reader, but am torn between choices. I like the kobo for the soft quilted back, the glo nook for the reading ease and night time light and the kindle for the choices you get in terms of options.

The prices are not that different between the 3 (in the UK) which leaves me in a bit of quandary about what to go for. So, if you have any of the above, what do you love/hate about it and would you recommend it?

Your thoughts as always are appreciated.

rivergum


Advanced
AUSTRALIA
Member since 12/17/06
Posts: 1543

1 member likes this.




Date: 11/28/12 2:35 PM

Not much help with choosing which type of reader, but I have had a kindle sitting on my coffee table for weeks which DD gave me. I am thinking of returning it, as I may never use it.

I much prefer to read ebooks on my tablet. The only reason I would want to use an ereader would be for size. If I commuted by public transport and needed something small and light for my handbag, that would make the ereader more attractive. Ditto if I wanted to use it in bright sunlight.

As I don't, the tablet has a much bigger size, so I don't need to flip pages as often. It is also more versatile, I can do other things on it. Especially when on holidays I need the access to the internet for all sorts of things from phone calls to tourist info.

Of course a tablet is more expensive, although I notice that aldi has their android tablets advertised for $99. That is cheaper than an ereader.

------
Taking in is happier than letting out.

Sydney, Australia

Canadian Jane


Advanced Beginner
Alberta CANADA
Member since 10/30/10
Posts: 1907





Date: 11/28/12 2:36 PM

I am getting one for Christmas. I am leaning towards the KOBO at the moment. Apparently it is Canadian and so am I.

But, KOBO has the ability to load library books from our public libraries and apparently at this point in time the Kindle doesn't. I frequently use library books for technical reference - books I may not want to own - just wish to use. For me, the Kobo is a bit more comfortable to hold.

Other than that both have tons of free books that look good.

You might find this link helpful especially since it was written by someone in the UK. It was written in March but hopefully what is in there is still somewhat relevant.

All things being equal, I would get the one that feels more comfortable in your hands, and on your eyes.

JollyGreen

Beginner
Washington USA
Member since 4/18/10
Posts: 19



Date: 11/28/12 3:16 PM

Funny -- I never reply to the sewing threads (I just like learning from everyone else), but I'll speak up on this thread!

I've had or used various e-readers (Kobo, Kindle) and tablets (iPad, Kindle HD). So here are some of my thoughts.

* Unlike Rivergum, I HATE reading on my tablet. It's really a personal preference, and people vary a lot. If you don't mind staring at a computer screen for hours, you'd probably be fine. Me? My eyes would make me pay.

* The library point is a good one, but to be clear, this varies by library system , not by device. Where I live (in the US, so YMMV), the library allows Kindle borrowing. Where my parents live (in the US, but a different city), the library prefers Nooks. It's definitely worth checking out (hahaha) before you buy.

* I can't tell if you know this, but Amazon does have a version for night reading, like the Nook Glo. It's called the Paperwhite.

* Don't forget to think about how you'll buy the books! My Kobo itself was fine, but it was much easier to buy books from Amazon -- particularly after Borders (Kobo's US partner) died. [I can see why it would be great for Canadian Jane, though.]

* What kind of reading do you need to do? Just books? Magazines? PDFs? Tablets are better if the graphics or formatting is important, like in a magazine. Kindles do let you email PDFs to the device, if you need those (not sure if Nook lets you do that).

Hope this helps!


kkkkaty


Intermediate
Utah USA
Member since 12/7/05
Posts: 2637

1 member likes this.




Date: 11/28/12 3:20 PM

I like my Nook Tablet a lot; it's designed to be an ereader, but you can also browse the web, read/write emails, play games, and so on. Nicely set up for magazine subscriptions, too, although I find them tricky to read. The subscriptions are quite cheap, which is nice... waiting and hoping for Threads to be available that way. Holds a charge forever, syncs to wireless seamlessly, lets you download apps, etc etc.... I have taken it on several vacations, and it was great to have while traveling, in addition to reading, was able to watch netflix in one airport while enduring a long wait for a plane.

I would guess that the newer kindles can all do the same, so it's really going to be a personal choice.

------
Viking Lily 545
Viking Ruby
Bernina Activa 210
Brother 1034d


kkkkaty


Intermediate
Utah USA
Member since 12/7/05
Posts: 2637





Date: 11/28/12 3:21 PM

On library issues, you can get either the kindle or nook editions from our library system. Also, the tablet versions of the e-readers are not much more expensive than just the dedicated e readers. So, if you already have a tablet, get the simpler one, but if you don't, the tablet versions might be a nice thing to have.
-- Edited on 11/28/12 3:25 PM --

------
Viking Lily 545
Viking Ruby
Bernina Activa 210
Brother 1034d


Doris W. in TN


Intermediate
Tennessee USA
Member since 2/9/04
Posts: 7764





In reply to JollyGreen <<



Date: 11/28/12 3:35 PM

Quote: JollyGreen

* The library point is a good one, but to be clear, this varies by library system , not by device.


I'm glad you mentioned this. My local library can lend out e-books, has the different formats for various devices. I have not checked out a library book in almost 25 years.

With my Kindle, I've read approx. 3 - 4 library books a month over the past few months.... once I remembered that our Library has this feature, went and got a library card, and figured out how to do it. Easy peasy, and I can even put myself on a waiting list for a book. I love it!
rmusic1


Advanced Beginner
UNITED KINGDOM
Member since 7/3/10
Posts: 952



Date: 11/28/12 3:40 PM

thanks for the help so far. In answer to some of the points raised, I intend to use it mainly for library e book use. My local library supports before nook and kobo, and is about to start support the kindle fire (but only that version, not the other ones).

Ergonomics and comfort are very important to me.
-- Edited on 11/28/12 3:57 PM --

Doctor Sister


Advanced Beginner
Minnesota USA
Member since 11/5/06
Posts: 292



Date: 11/28/12 3:43 PM

I agree it's mostly a matter of preference. I have had a Kindle for years and love it. But e-books have gotten more expensive since the publishers set the prices. So I'm not reading on it nearly as much. (I think they believe people are not sensitive to prices on the e-readers).
Checking out from the library is a huge deal if you think you might like to do that. My library supports both Kindle and Nook.
I think a tablet is heavier than a reader and therefore, I wouldn't like it as well. I don't read in the dark so don't care about the back light feature.
Just think about the features and what you want.
I also hate to have to swipe the screen to turn pages. Because my fingers are sometimes (!) oily from eating something I shouldn't be eating. So I like a button. Just depends.
Sis

andye

Beginner
Virginia USA
Member since 5/9/09
Posts: 1881



Date: 11/28/12 4:14 PM

I have a kindle keyboard 3G, and a ipad.

Most of the time, I just use my ipad, as can be used for so much more than reading books. The a kindle keyboard, however, does let me buy books from anywhere, and read in the sunlight. It also is smaller, can be used with one hand. However, the web browser is next to useless, and the keyboard is fiddly.

I read a lot of academic articles in PDF format; my kindle simply doesn't have the screen resolution to display multiple columns of text legibly, so they're quite awkward to read. On the other hand, less complex PDFs, such as "The Moulage" which consists largely of line art and large print, renders nicely, if slowly. So it's back to the iPad for most PDFs. (My Sister has a iRiver HD-- the extra screen resolution does help with that sort of thing, but fit and finish is a bit lacking. )

Nevertheless,, if you read books for pleasure, and see nothing in the least bit strange about reading a book outside, an e-ink device will allow you that freedom. I'd suggests getting one with a built in light, since the add on lights do cast annoying shadows.

Other than that, it really depends on the bookstore behind the device. I'm used to amazon, so I use kindles, picking up the 6 inch ebook or the 10 inch ipad as the situation warrants. Any bookmarks are kept in sync, so it's simple enough to pick up where I've left off.

-- Edited on 11/28/12 9:56 PM --

------
Bernina B330
Feet: 1,2,3,3A,4,5,7,8,10,13,16,18,20, 29,32,35,37,50,64,70,71,82,85,86, 92


Printable Version
* Advertising and soliciting is strictly prohibited on PatternReview.com. If you find a post which is not in agreement with our Terms and Conditions, please click on the Report Post button to report it.
Expert Sewing Techniques for Jackets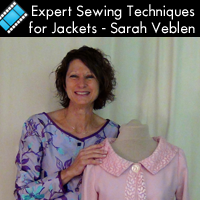 Bust Adjustments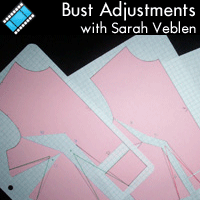 Kwik Sew 3052

by: pepperbots
Review
Sewing Workshop Quincy Top and Pants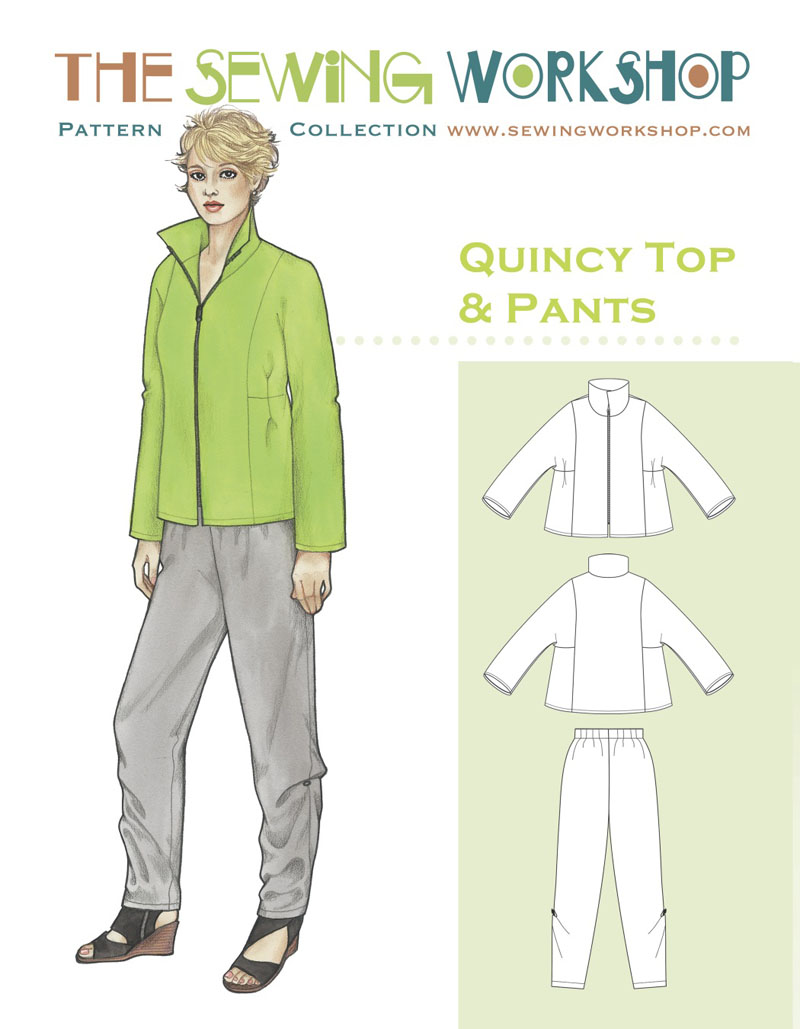 Buy Now
Favorite Things The Boot Slippers Pattern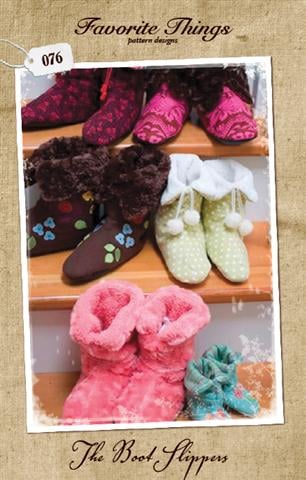 Buy Now
Japanese Pattern Books Happy Homemade Vol 2

by: vanessamak...
Review