halleyscomet


Pennsylvania USA
Member since 3/27/07
Posts: 1712
Skill: Intermediate

1 member likes this.




Date: 12/2/12 10:17 AM

Just got Sophie, my 7 week old lab puppy Friday and what a handful! She kept us awake last night in her crate crying! Trying to get her potty trained and that is a challenge. She squats so quickly that it's hard to catch her in the act. Maybe I need to play with her a lot before bedtime to wear her out and hopefully she will sleep and not whine. I've never had a puppy and this is quite an experience!

sewbehind


Canada
Member since 6/30/05
Posts: 874
Skill: Beginner
Body Type:




Date: 12/2/12 10:46 AM

Congratulations! A new puppy is a lot of work. None of my puppies or dogs really embraced the crate. It was a tool. We did try to make sure that everything good came from the crate. They were fed in there, got treats etc. Never used for punishment, but when they learned their lessons and could be trusted on their own, NONE Of them embraced that crate.
We had the crate in our bedroom and we would do the SHHHH thing when they made noise. They will get use to it. OF course they want to be in YOUR bed. Enjoy...They grow up very quickly. A tired puppy is a good puppy. Play and walk a lot!
Helen

Bobbinnoli

Maryland USA
Member since 7/13/10
Posts: 174
Skill: Intermediate

1 member likes this.




Date: 12/2/12 12:00 PM

Congratulations!! That is quite exciting. And tiring, and frustrating, and a LOT of work. She will get used to the crate after a while. Remember that it's quite an adjustment for a new puppy to be away from her Mom & brothers & sisters. You might want to try putting a stuffed animal or something in her crate with her so she can snuggle. They also make warmers of some sort so they feel secure. We did this with our Boston Terrier (we gave her a big teddy bear in her bed in her crate) and she still likes to snuggle with one at night or when she gets tired (she's 5 now). Of course, ours didn't stay more than a couple of weeks in the crate at night because our daughter let her sleep in bed with her, but that's worked out pretty well. I love to have dogs sleep in bed with us, and luckily my husband does too.

Also, with the potty training, 7 wks. is too young to expect her to let you know she has to go out, but it will happen in time. I felt like I spent half my life outside with every new puppy we've gotten for the 1st few months. I would put her out periodically when you're home, like every 1/2 hr., and as soon as she gets out of the crate, and right after she eats, and the trick is to praise her ALOT as soon as she does her business, and then let her come back inside. One day, it'll just click, that she goes outside to do her business then can come back inside when she's done. You'll know when she's starting to get it when you find "accidents" close to the door. You might want to say something too, like "Go pee" or something, so that when she gets older and it's cold or raining and she doesn't want to go out, you can say the phrase and she knows what to do. This has worked wonders for us.
Enjoy your puppy, take lots of pictures, and watch how fast she learns!
Have fun,
Stephanie

SunnyAlta

Member since 7/11/10
Posts: 349
Skill: Intermediate
Body Type:




Date: 12/2/12 12:15 PM

I've spent the last yr. training our now 1 yr. old puppy! The most helpful part of training has been routine, routine, routine. She knows what to expect & when, with surprises thrown in so life is not boring in the least. Ours gets up in the morning with way too much energy & play time, after eating & a walk, is a must. Later she has a nap & then more play time. You will need LOTS of patience. We had a Lab previously for 10+ yrs. & she was a wonderful dog.

stirwatersblue


Kansas USA
Member since 12/13/08
Posts: 5376
Skill: Intermediate
Body Type:


1 member likes this.




Date: 12/2/12 12:20 PM

I second Stephanie's advice about when to take her out. IIRC, the conventional schedule should be something like: Right when she wakes up (in the morning or after a nap; babies sleep a lot!)

Right after she eats

Right before bed

...And every half hour in between.

Basically you don't want to give her a CHANCE to go in the house. And then praise her like crazy when she goes outside.

The other VERY VERY IMPORTANT thing about potty training puppies: You can't really consider ANY puppy "fully" potty trained until they're a year old. A year. A whole year. Twelve months. LOL No matter how well they know the rules, the muscles that control the bladder and bowels aren't fully developed until then. Just knowing that helped us A LOT! One of our pups never once had an accident in our house, but her brother sometimes just couldn't make it out in time until he got a little older. Now he's a pro. :)

Have fun!!! What a fun and memorable holiday season you'll have this year.

------
~Gem in the prairie

Karla Kizer


Member since 4/8/02
Posts: 8319
Skill: Advanced



Date: 12/2/12 12:26 PM

Do you have friends with dogs....dogs who would be tolerant of your pup, once she's little older? We learned from trying to house-break several puppies over the years, that a day with a house-broken dog teaches puppies good behavior more quickly and easily than anything else.

------
"Never try to teach a pig to sing; it wastes your time and it annoys the pig." -Robert Heinlein and Ann's father. Thanks for the reminder, Ann.

Where are we going, and what am I doing in this handbasket?

Matthew 25:40 (New International Version)
The King will reply, 'I tell you the truth, whatever you did for one of the least of these brothers of mine, you did for me.'





RMJ


California USA
Member since 12/14/06
Posts: 705
Skill: Intermediate



Date: 12/2/12 3:07 PM

I bet she's adorable, I hope you'll post a photo!

beauturbo

California USA
Member since 5/2/09
Posts: 5420
Skill: Advanced



In reply to halleyscomet

Date: 12/2/12 4:33 PM

Maybe try putting the crate, right next to your bed. If you really want to use one. That way she can be right next to you, and knows that, but maybe not in the bed with you. My dogs just rode in a car fine, no crate at all and everyone was still happy. I'm actually not all that big or hot on the whole crating thing myself. At least not with larger dogs at all. Unless they actually have to get used to it, to be in there, to actually go someplace with you or stay in there that way that way often for any reason. Then i guess you have to do it. None of my dogs have actually liked a crate ever, no matter what. I don't think it always makes all dogs "feel more secure" just because they are denning animals at all. Probably just depends on the dog though. I found that my Golden Retrievers and Newfoundland were all just plenty secure in themselves, and had just zero problems just considering the whole house their den instead! Of course you can't do that if your whole house is not puppy safe for them, when they are really little like that.

Probably depends on how much sleep you need! As that counts too. And how important that is to you , just then. On my last Newfoundland, even when only 8 weeks old, he really wanted to sleep outside, but I would not let him. That was a struggle for a few weeks. Just because I feel dogs should be in the house with you at night, also left alone at night, even in a safe fenced backyard, mine always might bother the neighbors!

If you decide not to crate, maybe just a big tall open box set next to your bed, that she can't escape and crawl out of until bigger and trained more, might make her a bit more happy, for sleeping at night, and just being next to you and knowing you are there like that would be fine too.

On last Newfoundland, my sleep was really important to me, as had get up and drive into work everyday, and be gone for 9 hours or so in doing that, and even though puppy did have another dog to play with during that day time so he was fine with that, I still wanted some bonding time with the dog, that I would not be getting during the day, plus a huge Newfoundland puppy can even be way more insistent and just way more noise going on, making himself heard than a golden Retriever or a Lab, so I just gave up and let him sleep on the foot of the bed, even when real tiny. Did have to make the whole room puppy safe though to do that. That is what he wanted and what the whole issue was about. it did not undermine my training of the puppy at all, I was and still made sure I was the alpha wolf and the puppy knew it. It did just silence him immediate, and he was happy, I was happy, and I got my sleep too! Of course if you never, ever want your pets up on your furniture or your beds, that would be a very unwise way to start out, most likely! But if you are not that picky, even that might be just fine.

Lots of dog books out there, lots of training theory, but in the end, whatever works out for you and your dog best for the both of you, is just fine.

Elona


USA
Member since 8/24/02
Posts: 9966
Skill: Advanced
Body Type:




In reply to Karla Kizer

Date: 12/2/12 4:35 PM

Quote: Karla Kizer
Do you have friends with dogs....dogs who would be tolerant of your pup, once she's little older? We learned from trying to house-break several puppies over the years, that a day with a house-broken dog teaches puppies good behavior more quickly and easily than anything else.

Interesting idea, Karla! A friend who trains horses told me he got the same effect by hitching a colt to a trained horse for certain basic things.

------
Elona

quiltingwolf


Member since 12/15/02
Posts: 7456
Skill: Intermediate



In reply to halleyscomet

Date: 12/2/12 5:34 PM

We house trained our Nicky, by taking her out every two hours during the day and stuck to feeding her at routine times. She was housebroken in 2 weeks. After that we puppy proofed the house and gave her the run of it so the crying stopped. I never put her in a crate. Even though I know a lot of people would disagree I don't believe dogs should be in crates, they are basically cages, guinea pigs belong in cages, not dogs.

-- Edited on

12/2/12 5:35 PM

--

------
quiltingwolf.blogspot.com
Printable Version
* Advertising and soliciting is strictly prohibited on PatternReview.com. If you find a post which is not in agreement with our Terms and Conditions, please click on the Report Post button to report it.
Online Class
Sew a Designer Unlined Jacket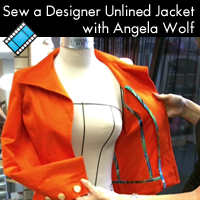 Online Class
Expert Sewing Techniques for Jackets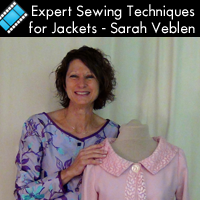 Butterick 4919

by: emv1102
Review
Simplicity 5400

by: Thomasina4...
Review
Petite Plus 605 Pattern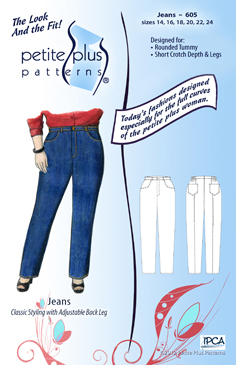 Pattern Details
You Sew Girl Draped T-Dress Pattern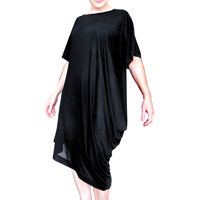 Pattern Details