Rosaeronaevans

UNITED KINGDOM
Member since 11/27/12
Posts: 4
Skill: Advanced



Date: 12/4/12 9:11 AM

Hello, this is my first post here, so excited to have found somewhere I can ask other embroiderers questions!

My wonderfull Elna Xquisit is still running fine, but when I updated my computer the darn software no longer works- Janome who bought Elna no longer supports the software so I can't get it registered so it doesn't work- grr argh! Now I love my Elna and the software but i can't do digitizing anymore which is driving me crazy as I do loads of it. My health is sadly useless and I've had to give up working so digitizing and embroidery has really been keeping me sane so I have decided to bite the bullet and get a new machine and software. It's the digitizing that I really like, so I am really keen to get good software that I can use to create my new designs, so I would like to ask what software people recommend and which machines they use? I am prepared to spend as I will be using it alot.

I'm based in Cambridge , England so if people do know prices in pounds that would be really helpfull!

Thanks everyone

PattiAnnJ


Ohio USA
Member since 12/3/06
Posts: 9220
Skill: Advanced



In reply to Rosaeronaevans

Date: 12/4/12 11:20 AM

I have had the best results with buying my machines from a dealer and software online.

I prefer Babylock for the machine, but for software?? I have a mishmash that includes Brother, Designer's Gallery and Essentials.

Search for free trials to see which one you like the best. In fact, new software may be all that you need.

As for the old software, have you tried temporarily disabling your computer's firewall and antivirus before loading?

-- Edited on

12/4/12 11:22 AM

--

------
OLD CHINESE PROVERB: I HEAR & I FORGET; I SEE & I REMEMBER; I DO & I UNDERSTAND.


quiltingwolf


Member since 12/15/02
Posts: 7480
Skill: Intermediate



In reply to Rosaeronaevans

Date: 12/4/12 11:44 AM

Embird have a very reasonably price digitizer that is constantly updated for new Windows editions. It's a third party software you can use with any machine. And you buy it by modules so you can grow with it. I don't think it can be beat. First you buy the editor then can add the various modules.

Embird

I think the designer/owner is based in the Slovak Republic

-- Edited on

12/4/12 11:45 AM

--

------
quiltingwolf.blogspot.com

bevaau

AUSTRALIA
Member since 11/5/02
Posts: 290
Skill: Advanced Beginner



Date: 12/4/12 4:40 PM

Absolutely check out Embird - you can download it for a trail period to test it out. It's a great program, works with any machine and is very reasonably priced compared to the 'machine brand' software. I have been using it for some years and am still finding things it does.

------
Nambucca Heads, Australia
I'm not mad! I have just been in a bad mood for 40 years!

Julkane


Member since 9/14/07
Posts: 703
Skill: Intermediate



Date: 12/4/12 6:35 PM

I use Embird also and feel that it is quite reasonable. The other plus is that you can use it with any type of design file. This is most helpful to me as I have botha Brother and janome embroidery machine.

------
Elna Excellence 740, Pfaff Quilt expression 4.0, Janome 300E, Brother 8500D, Babylock Ellageo, Janome 900CPX CoverPro, Brother 5234 Project Runway Serger, Singer Treadle, Singer 66, Singer 99

http://juliannasjourney.blogspot.com/

beauturbo

California USA
Member since 5/2/09
Posts: 5551
Skill: Advanced



In reply to Rosaeronaevans

Date: 12/4/12 11:36 PM

If it is elna Expressive made by Pulse, I think you could get it to work. And it would sure be worth it, as that is really nice and expensive, deep and very controlable manual digitizing Pulse made software. I think they still support it some. Also there are/were free upgrades for the version II of it (with no dongle device) made to even work with 64bit operating systems, and I think those are still available. Which version do have I or II, and does it have a dongle device or electronic registration? If electronic registration, and you can't find any elna help over there on the other side of the pond, I would just call Pulse in USA even, and tell them you need a new registration #.

Something like embird editing only, (since it does not even digtitize) would not hold a candle to that full manual Pulse made digitizing software.

If you tell me what version of it you got, maybe we can figure out how to make it work?

Rosaeronaevans

UNITED KINGDOM
Member since 11/27/12
Posts: 4
Skill: Advanced



Date: 12/5/12 3:52 AM

Thank you so much for your replies. I shall certainly check out Embird, I like the idea of testing it first and adjusting the programme to fit my needs. My only concern would be getting the designs onto the machine, as it's quite old it uses embroidery cards and a serial port - no USB sadly. Does anyone know if embird can transfer designs via embroidery cards? I think they are smart media cards but I will check that.

beau turbo: that sounds very interesting. It's definitely an Xquisit ii with Xpressive software, I don't know who pulse are, is xpressive their software made for elna? I do really like the software and after using it for years I had finally got the hang of it! It has online registration and Whenever it tries to register it just says the website no longer exists and refuses to do so... I do have the original disk and a registration key, and when I contacted Elna about it they just said they were sorry but they no longer support this machine. My other half works in IT and has been trying his best to get it working, we got it working as a trial for a while but it stopped after 30 days. Thank you do much for your help:-)

Rosaeronaevans

UNITED KINGDOM
Member since 11/27/12
Posts: 4
Skill: Advanced



Date: 12/5/12 4:50 AM

Having had a really good lok at my paperwork the software is called Xpressive II version 2.0 for windows 2000/xp... It does say its copyrighted pulse microsystems so I shall try and find out some more about them. Oh and I don't have a dongle.
-- Edited on 12/5/12 5:03 AM --

Sewmissy2

Member since 12/5/10
Posts: 125
Skill: Intermediate
Body Type:




Date: 12/5/12 9:59 AM

Check out Floriani software. I am very impressed with it so far. I work at a dealer and know both Designer's Gallery and Floriani. I would choose Floriani if I were buying for myself as it has everything right there, no extras to buy and free updates. It is simple to use and has a wonderful workbook for you to follow to learn how to use the tools. If you get Total Control Pro, it comes with a hardback workbook and tons of neat tools. If you get Embroidery Suite, there is a great online manual/workbook that you can download.

As for a machine, I just love the Ellisimo Gold by Baby Lock for combo sewing/embroidery, and of course, the 10 needle Enterprise is an absolute dream for a dedicated embroidery machine. It is SO user friendly.

------
Designer 1, bought in 2000
Simplicity 350 serger, bought about 1997
3 Tajima Neo single head embroidery machines
Digitizer by profession
Embroidery software: Tajima DGML by Pulse (commercial) also know Designer's Gallery and Floriani for home use.

beauturbo

California USA
Member since 5/2/09
Posts: 5551
Skill: Advanced



In reply to Rosaeronaevans

Date: 12/6/12 1:45 AM

Yes that is the one I'm talking about, so it's a match!

Pulse is the high level embroidery developers of that software. Look in program and instructions and you will see that, and also the registration info and such. Pulse is widely known and highly respected commercial embroidery developer that most of the time, makes high end commercial digitizing software, and they made that program for elna and it actually has quite a large part of the really nice commercial (and even more expensive) Pulse software in it.

That is not an easy and quick program to learn and get comfortable with, and it would be a huge shame for you to have to learn a whole another kind of one. And unless you paid a whole lot of money for something else, I doubt you could get better than what you already got. Especially if you really don't want to have to do that! Because that takes a real long time! Learning a whole deep manual digitizing program is not easy or particular quick at all. Even if it was your 2nd or 3rd one. Also even though a lot of other people like embird, I think what they often like best about it, is actually it's price, as for maybe $600.00 or so you do get manual digitizing there. But you already probably paid about $1500.00 for what you got in good Pulse software, and probably hundreds of hours in for you, just already, just for you to learn it all, if you got it all memorized by now.And already like and use it. I think all that lost learning time (to just give it up) would be a big issue, unless you just got more Pulse software, in that case it would work about the same, and then I guess you would be way ahead on the learning curve there then on just that one.

Here is your upgrade to the Expressive software.

http://www.elna.com/en-gw/downloads.php?type=5

Pick the one that say's "Expressive II- update for windows 7" if that is what you have, I really don't know how it runs on windows 8 if you really have that already, but even if so, try it there too. It may work just fine on windows 8 too. Nothing ventured, nothing gained

The way you work it, is to download that update to your computer, some place like your windows desktop is fine. Or make a folder someplace for it, does not really matter at all. Then when you wish to install it , you will install from the update you downloaded instead and not even using your installation CD at all. I would for sure, just "uninstall" the version you loaded from your installation CD first, out of the computer, as you don't need it anymore in there. And then be sure re-boot after that. Then re-install from the update.

Now when you install the program a-new from the update file instead, you will get the full program, all over again. And it will open and run for you, for at least for 2 weeks just fine, even if you have no new registration # right then, ( so tell it you want to operate in trail mode while doing that, if you already used up your one and only registration # last time) while you are just trying in the mean time, to contact Pulse company, and actually talk to a real person on the telephone, to explain the situation to them, and that you own and bought the program, have been using it for years, and now need help in getting it re-registered in a new to you computer. I'm sure they will probably need all your #'s and info and stuff from the old one, so make sure you got all that stuff when you telephone them.

You might be able to do it via email, but I think telephone might be even much better. Just since I think 2 way real time communication with real people back and forth, is most times a lot better for that kind of thing, than 1 way at a time email kinds of communication, for most things, most times actually.

I'm not sure right this second whom you should contact being in England, but let me sort of look around, and I will post back later.
Printable Version
* Advertising and soliciting is strictly prohibited on PatternReview.com. If you find a post which is not in agreement with our Terms and Conditions, please click on the Report Post button to report it.
Online Class
Blueprints to Blue Jeans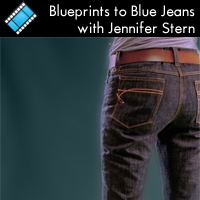 Online Class
Sewing Basics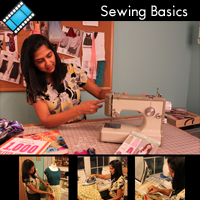 Butterick 5619

by: Alpine Que...
Review
Thread Theory Designs Strathcona Henley & Tee

by: Sharonspil...
Review
Victoria Jones Collection 309 Womens' Long Dress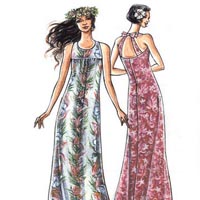 Pattern Details
Sewing Workshop Origami Skirt Pattern

Pattern Details