I finally got my Brother PE-500!!
I was loading up on the designs even before I got the machine so I couldn't wait to try it out!
Here's my first try... And love it!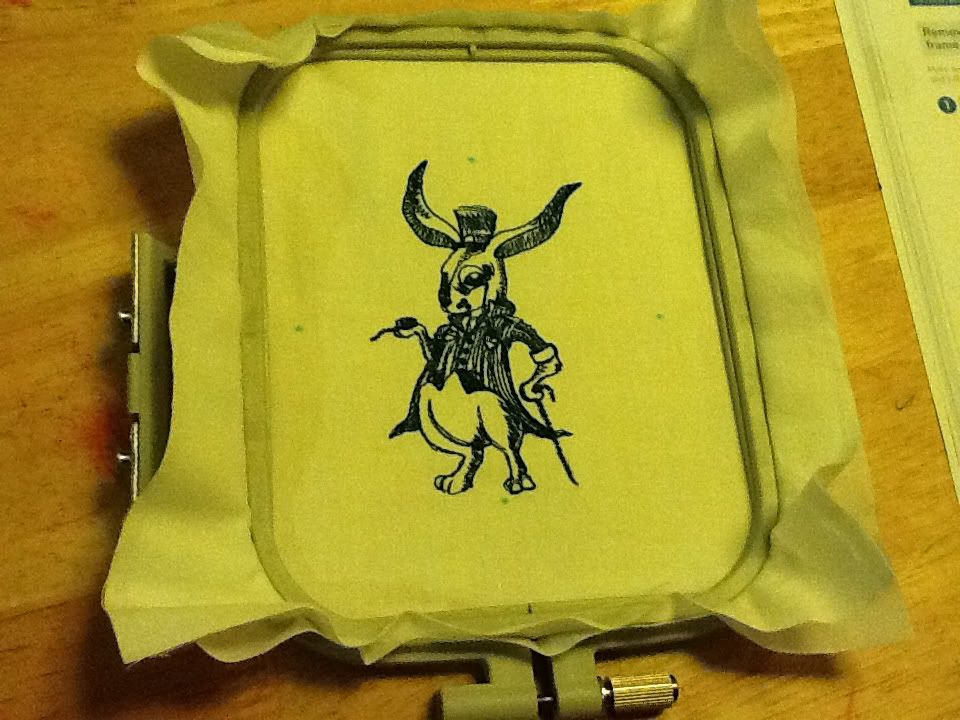 (Fancy Rabbit from UrbanThreads)
I can't wait to get more threads so I can try different designs!
One question...
It seems like a huge waste to use a stabilizer that's a size of a hoop and toss it after one small design (like a monogram).
Is it possible to somehow reuse it?
I know it sounds cheap, but is it possible to tape big scraps together and reuse it?