mkcspuds

Member since 12/9/12
Posts: 17
Skill: Advanced Beginner



Date: 12/9/12 2:38 PM

New to the forum after not having sewn in a couple of years (but I learned on a treadle machine 45 years ago)

I recently pulled my Bernina 180 (Artista, bought new 13 or more years ago) out to do some basic sewing and discovered it wouldn't power on fully. The display backlight comes on, but nothing else happens.

DH and I are (were) computer industry engineers, so we took the case off and we can see what appears to be a blown surface mount component (3 leaded, so likely a diode) on the larger of the two circuit boards.

Has anyone had a recent circuit board replacement done on a 180? I've read that Bernina might no longer support these machines, so I'm wondering if there is any supply of the circuit boards and whether it's worth trying to get this machine repaired vs. looking for a gently used alternative. (I'm still reading up on what would be a good replacement)

Thanks!

Michelle

------
Michelle

Maia B


Illinois USA
Member since 10/27/10
Posts: 4909
Skill: Advanced Beginner



Date: 12/9/12 3:21 PM

Bernina does repair and replace boards. It's up to you to decide if the cost is worth it to repair an older machine or if you'd rather put the same money into a new machine. Get a couple estimates, I've heard of someone getting a crazy high estimate and being ready to scrap their machine and then getting it repaired for hundreds less.

------
🌸 Plenty of machines, mostly Berninas 🌸

poplin


Member since 5/28/06
Posts: 1378
Skill: Advanced





Date: 12/9/12 3:23 PM

Bernina will give you support no doubt. Just take it to a qualified tech, let him/her give you a price quote for the parts and labor. If you agree to the price, make sure they call you if there are any additional charges that might come up during repair.

That initial price quote will help you decide. A friend of mine plunked down a chunk of change for a new motherboard for her Bernina, because she believed there was nothing that could replace it.

------
Since October 2014, I've sewn 14 yards! It's nice to see my stash decreasing at this steady pace.

Her needlework both plain and ornamental was excellent, and she might have put a sewing machine to shame. ~James Edward Austen-Leigh, about Jane Austen

Sharon Rose

USA
Member since 3/10/11
Posts: 251
Skill: Intermediate

1 member likes this.




Date: 12/10/12 9:18 AM

I have a 180 I purchased new in 2002. There are two circuit boards in the machine, one is called S-board, the other L- board.
Five years later one of the boards went out. My dealer replaced both at no cost to me because it was still under warranty. At the time his repair tech said that when one goes, the second one usually follows shortly thereafter.
Then about 2 years ago (5 years after the replacement repair), one of them went out again. I can't remember whether it was the S-board, or the L-board. One costs about $200, while the other costs about $500. The one that went out the second time was the cheaper of the two. I chose to replace just it. I have had no further problem.
I have been told that since this is still a machine supported by Bernina, the parts can only be purchased through a Bernina dealer...hence, the repair is thru them only for something like a circuit board. If you happen to find someone who has a circuit board on the side, there will be no warranty for the board if you don't let a certified Bernina tech do the work.
Needless to say, I have been very disappointed with the fact that I have had so much trouble with the circuit boards in my machine. I love the machine...just wish it wasn't a computer.
There are others who have never had a moments problem with their 180. You mentioned that you and your husband worked in the field of computers. Is there anything I could be doing that could cause me to have this problem twice????? I am one of those people who sews in spurts...a lot at one time and then nothing for about 3 months. Could this be stressing the machine because it is not being used regularly?

mkcspuds

Member since 12/9/12
Posts: 17
Skill: Advanced Beginner





In reply to Sharon Rose <<



Date: 12/10/12 12:59 PM

Sharon,

I'm sorry to hear you've had the same issues. I purchased my 180 new in 11/1999 and it never gave me a problem until now, despite not being used as frequently as some (so many interests, so little time)

The issue with circuits boards could be anything, but generally not from lack of use. It could be board design (this is the field I worked in), component quality, build quality, storage, etc. of the boards themselves or it could be electrical utility/wiring (we have a whole house surge protector plus I run my machines off a plug-in one). It could even be how well attached the circuit board is to the frame of the machine - are the screws making good electrical contact where they need to.

Thing is, with this being an older machine, the age of replacement boards is uncertain and if it were a design or component issue, I doubt there's any effort at Bernina to update the design or the supplier specs for the 180 boards.

I loved the way the machine sewed, and if I knew replacement boards were readily available and not too costly (weighting against the cost of replacing the machine), I'd probably go that way. I have read of folks waiting months for circuit boards, though, as well as one person telling me the machine was no longer supported.

Decisions, decisions...

Michelle
-- Edited on 12/10/12 5:48 PM --

------
Michelle

Sherril Miller


Member since 8/24/02
Posts: 7497
Skill: Advanced



Date: 12/10/12 2:28 PM

It's a TOL machine, and if you loved the machine, I think it is worth fixing. I have a 170 that I think I would be repairing instead of replacing.

------
Visit my blog at http://sewingsaga.blogspot.com

If it's worth sewing, it's worth sewing well;
and if it's worth sewing well, it's worth FITTING FIRST! - TSL

Learn To Sew


Member since 4/12/05
Posts: 12754
Skill: Advanced Beginner



Date: 12/10/12 3:35 PM

Since you love the machine and want to keep it, check into dealers and have it fixed. If you did not love the machine or did not bond with it, then you would have be concerned what happend it to.

I personally think there is nothing worse than bonding witha machine and either trading it or selling it due to a problem with a board. I know, as I did that and it bugged me ffor 5 long years. I should have had my 153 fixed. I really loved that machine. (I HAD to buy another Bernina, as I so missed that machine)

I was told "how expensive" it was to fix. I should have done it anyway. I found out later the dealer thought $500 was expensive. On a $2800 machine? I was expecting it to cost at least $1200. As I said, I reget letting such a nice machine go.

------
Bernina 630, Bernina embroidery module, Pfaff 2036, Bernina 1200DA serger, Unique Sewing Cabinet 450L

Kelly D.


California USA
Member since 4/24/05
Posts: 204
Skill: Intermediate



Date: 12/10/12 8:29 PM

I'm in the same boat with my 1530. I knew the board was going for a long time. It finally stopped working about 9 months ago and after much soul searching (and discovering the recommended replacement bought new was running $3500 or so!), I decided to try replacing the board. The price was under $500 and in the meantime, I found two used machines that take the same feet for backups.

The techs where I took the machine put a loaner board in and sent me home without explaining that the board they had "found" for me was a temporary loaner while my original brain was being sent to the factory for a re-build, which takes weeks or months. So, the loaner brain died instantly. I went back and they found another brain and installed that and I thought we were done until the day they called and said the brain for my machine was in and I needed to come back again. Good thing, too, as the second brain they installed is not working right either. I have not been able to make it back to the shop to get my original brain re-installed as it's nearly 100 miles to the dealer I trust, but I am suspect after having 2 other supposedly rebuilt boards installed and having trouble. I'm guessing something else is causing the brains to go bad, although I have no idea what it might be.

The good news is that one of the non-computer machines of the same vintage that takes the same bobbins and the same feet is a peach and only set me back $600. In the end it may become my primary machine.

If you have a huge collection of feet and there are used non-computerized machines around of the same vintage, you might think about going that route. I think electronic sewing machines are just not going to last like mechanical ones did and 10-15 years is all we're going to get out of them. Nature of the beast.

mkcspuds

Member since 12/9/12
Posts: 17
Skill: Advanced Beginner





Date: 12/10/12 10:12 PM

Quote: Kelly D.
The good news is that one of the non-computer machines of the same vintage that takes the same bobbins and the same feet is a peach and only set me back $600. In the end it may become my primary machine.
route.


I've definitely thought of this - I never used the 180 much for embroidery (and would prefer a stand-alone machine for that, especially since DH has an interest in learning the digitizing process). I have an old Elna Diva as a backup machine, but it hasn't been the same since one of its service visits years ago.

I do have some extra feet for the 180 I'd purchased over the years, but not a ton. I need to research what mechanical models they would work on (all are red). I could use a smaller mechanical machine to take on the road (we RV a lot) and something used would really work well in that "application".

That said, after basically spending the day on this site, reading up on machines and their reviews, I'm somewhat obsessively drooling over the Brother NX-2000. It's at a relatively comfortable price point for me (assuming $2K), looks like it offers great apparel and home decor functionality, and if I wanted to learn quilting (which I've been tempted to try), it would fit that bill as well. I also like the way it looks, at least in on-line photos (I'm in the NW quadrant of the DFW Metroplex (Denton/Argyle) if anyone has a good dealer recommendation )

Michelle

------
Michelle

Padmé


Member since 7/12/06
Posts: 1907





Date: 12/11/12 4:58 PM

There used to be a privately owned sewing store in Denton that had Vikings, Brothers and maybe Janomes. They were a family run business. I live in the south Denton area and mainly use a JoAnns for Viking service.

Grapevine's sewing shop.

I haven't visited either of these shops in a long time.
-- Edited on 12/11/12 5:00 PM --
Printable Version
* Advertising and soliciting is strictly prohibited on PatternReview.com. If you find a post which is not in agreement with our Terms and Conditions, please click on the Report Post button to report it.
Online Class
Fit the Tee to a T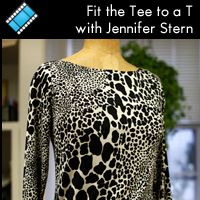 Online Class
10 Clever Techniques To Help You Sew Like a Pro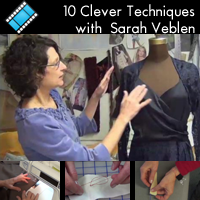 Folkwear 207

by: rohien
Review
Colette Patterns 3004

by: RainyDayPe...
Review
Favorite Things Sleep Well Pattern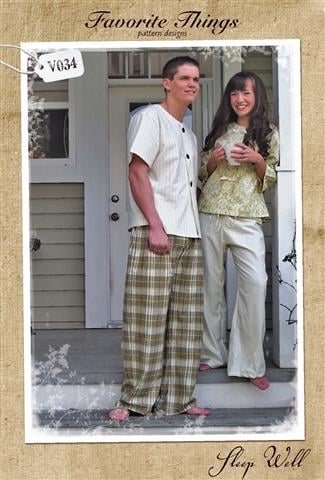 Pattern Details
Shapes Nine Lives Vest Pattern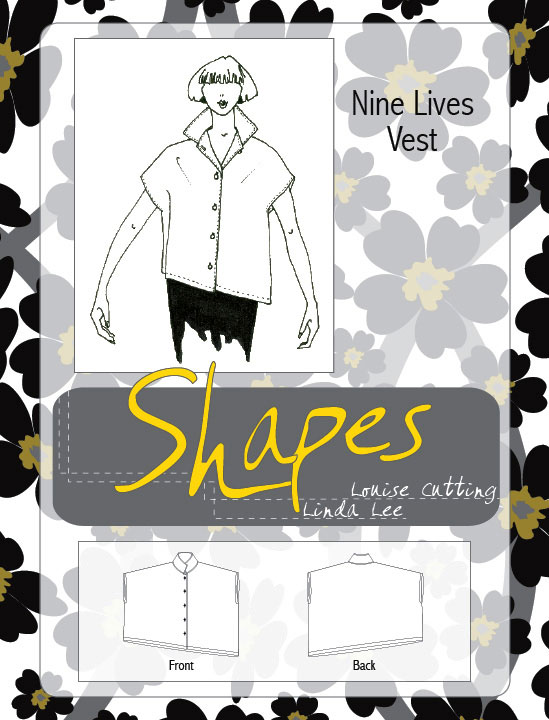 Pattern Details