rmusic1


Member since 7/3/10
Posts: 1116
Skill: Advanced Beginner
Body Type:


4 members like this.




Date: 12/23/12 6:04 PM

one of my dear family members has come to visit for christmas. For those of you who have heard me mention them before, they are a forthright lot.

I have been bluntly told my sewing appears to have spread pretty much all over the house. To be fair, I was in the middle of pressing some wool when they arrived (ironing board out), had just finished sewing something (sewing machine out) and had a few other things visible in another room (about to cut out fabric after pressing).

I've asked my house mate previously, and double checked today after above conversation, that she's not fussed by this. She's told me several times its fine.

Having said that I'm left with a slight niggle that I might be seeing things from a (sewing) warped angle. Other people appear to manage small sewing spaces.

What do you do if you store fabric in one room, cut out in another, and sew in a third room due to space constraints (no dedicated hobby room?).

Is your home dedicated to sewing? its my big hobby, and when I'm in the middle of a project I happily admit I throw myself in to it.

p.s. the dress form has now been taken back upstairs after being singled out for particular comment!


poorpigling


Texas USA
Member since 12/28/07
Posts: 11072
Skill: Advanced



In reply to rmusic1

3 members like this.



Date: 12/23/12 6:12 PM

Absolutely not. my home is NOT dedicated to sewing. I only have my sewing in the largest bedroom.. the old master suite. I sew more hours than I sleep so that only makes sense. .

The rest of the house is dedicated to OTHER hobbies..

You say this is family. Might ask them if you are adopted..

EleanorSews


Board Moderator
Member since 7/26/07
Posts: 5346
Skill: Advanced
Body Type:


10 members like this.




Date: 12/23/12 6:17 PM

Not everyone is so blessed as to have a hobby that entertains them as much as sewing does for some of us fortunate folks. They don't get it but you're fine. They are rude to make comments that make you uncomfortable. It is, after all, your home.

------
"We don't see things as they are, we see them as we are." Anais Nin

"Attitude is the difference between an adventure and an ordeal." unknown

mssewcrazy


Mississippi USA
Member since 3/4/03
Posts: 2602
Skill: Advanced

1 member likes this.




Date: 12/23/12 6:55 PM

I enjoy my sewing and machine embroidery hobbies and all the stuff that goes along with it. I even have a fold up table in my formal living room that I keep hidden under an antique quilt mostly. That being said it is still up from last week right in there with the Christmas tree. My stuff is here there and everywhere though I have a bedroom dedicated as a sewing room. I don't worry so much about what people think the older I get. I don't tell them what they should or should not do in their home and won't tolerate them telling me what to do in mine. Funny you said this. We stopped by a friend's pottery studio after going to a restaurant. She bought a ranch style house and turned it entirely into a pottery studio with two kilns and shelves for displaying her art pieces. She doesn't live in it - just does all her pottery stuff there. If you think sewing makes a mess pottery wins. She has to use a shop vac in the pouring and slab rolling rooms and a respirator due to the dust. There are walls and walls of stuff everywhere. I came home thinking a house of sewing stuff isn't all that bad in the great scheme of things. Lol!

Maia B


Illinois USA
Member since 10/27/10
Posts: 5120
Skill: Advanced Beginner

10 members like this.




Date: 12/23/12 6:59 PM

The hobbyless will never get it. Here in the US, some people have sports stuff, often in gaudy colors, all over the house. No issue. Gun collection. No issue. Power tools out the wazoo. Fine. Ceramic knickknacks everywhere. Cool.

But more than one sewing machine makes you a loon.

If your housemate isn't bothered, you're fine. Your relatives might not understand, but we do.

------
🌸 Plenty of machines, mostly Berninas 🌸

a7yrstitch


Texas USA
Member since 4/1/08
Posts: 6934
Skill: Intermediate



In reply to rmusic1

4 members like this.



Date: 12/23/12 7:08 PM

Cut yourself a break, rmusic1. A lot of folks have more square footage and a larger number of rooms to spread out in and still be able to keep a room or two free of any visible signs of whatever our passion is. (or not :))

You needn't 'answer' to these blunt comments/questions/statements. It's your territory. I suppose if you had three kids and toys strewn about, a messy boyfriend or had cookies on cooling racks all over the house that that would elicit comment also. (It was egg noodles with my grandma - my mother complained when it was in her home but no one else did. The noodles were delicious and she made and dried enough to last for weeks.). And it was dust with my mother at my house; you have the dustiest house I have ever seen - mom to me - not (and who cares, I am spending my time with you.)

Some future comebacks.....

Yes, sewing is my passion and when I am in the middle of something it seems to take over the space.

I know, I just needed/wanted to finish this for the party/whatever. I've left out some interesting reads in case you wanted something to do while I finish.

Oh...

Hmm....

The roommate and I have discussed it and she understands the need for space during the process. (In other words, the people who live here are fine with it.)

There didn't seem any point in putting things away until I was finished with the project. I thought I would work on it when you went for dinner/movies/dinner/shopping/dinner. (You can probably tell I am running behind here, would you mind bringing dinner back for me when you go out?)

Yes, you would probably have been more comfortable at mom's/sister's but I was looking forward to spending the extra time with you.

In my mind a lot of this depends upon whether you specifically invited someone to spend time with you or if they are staying over because you like spending time with them and because it is convenient for them to have free lodgings.

Still, either way, they should zip up. If you are close enough to want to spend time together then you should be close enough for them to respect and appreciate how you spend your time. If the lodgings are convenient and priced right for your visitor, they should be happy about it and appreciate that you are willing to share your space.

All of our family lives distantly. I clear the decks when family members travel a thousand miles to visit. I have also found that there are times when it is difficult, but best, to hang out a no vacancy sign or to explain that we are happy to have guests but are not able to entertain throughout their entire visit.
................
Forget about it, rmusic1. Enjoy your passion. Your guest should be happy that you aren't painting murals with paint guns . Where you keep your dress form today will be of no consequence in ten or twenty years.

Have a great Christmas (or whatever you celebrate). I know that you will be wearing something smashing.
-- Edited on 12/23/12 7:12 PM --

------
I have no idea what Apple thought I was saying so be a Peach and credit anything bizarre to auto correct.

wendyrb

California USA
Member since 12/30/11
Posts: 3796
Skill: Advanced
Body Type:




In reply to rmusic1

2 members like this.



Date: 12/23/12 7:40 PM

Is your dear family member able to hear a forthright reply as well as put it out? Not being sarcastic, just asking as it would affect how I would respond in your shoes. Since your housemate is content, I suggest taking to heart all the great support you're getting here at PR. I'd be inclined to let go of the slight niggle that you're seeing things from a (sewing) warped angle. Yes to the sewing angle and no to the warped part. Onward cheerfully with a hobby you relish.

My dining room always has the dress form out with fabric draped as inspiration or a garment in the works. My cutting mats and tools are stored there partly visible, often with fabrics and patterns I'm thinking about. The kitchen becomes the cutting room, but I always tidy up as I love to cook and don't want to food spot my fabric. I sew on the lower level and some fabric is stored in the laundry room. So it really is all over, but the feedback so far is curiosity and interest in my latest efforts. I hear many wistful comments of I wish I could sew and that's amazing! With patient training your dear family may come to understand and appreciate your passion more. Happy Holidays with lots of sewing.

------
Always keep your words soft and sweet, just in case you have to eat them. Andy Rooney

Pfonzie- my honey Pfaff Creative Performance and Pfaff Passport, Bernina 930 and 830, Evolution and Enlighten sergers

Miss Fairchild


USA
Member since 8/24/02
Posts: 7936
Skill: Advanced



In reply to rmusic1

1 member likes this.



Date: 12/23/12 8:00 PM

My first thought was "Do this person respect you and your hobbies?" One's hobbies are a part of who they are. If you're having a niggle about your housemate, maybe you should pay attention to that niggle. Maybe your housemate's not being clear (that was the impression I got from your post). If what you do doesn't interfere with her sense of space, what the bother?

To answer your questions: I had fabric in one room, I cut patterns in another and sewed in another. It was "what was". Now, thankfully, I have a room pretty much dedicated to just sewing (although I still have fabric stored in different places throughout the house). But small spaces have to have some clutter for one's hobbies.

By the way, I teach classes in a large classroom, and you can't imagine how much space some people take for their projects! I've seen it firsthand. But the things they make are beautiful to behold, and as long as their clutter isn't encroaching on someone else, I let them be.

------
"Play the cards you are dealt, but choose who is sitting at the table"..AARP magazine

SEE MY ETSY SHOP HERE: http://www.etsy.com/shop/AuntMaymesAttic
My blog: http://auntmaymesattic.wordpress.com/

mary in FL


Florida USA
Member since 4/28/02
Posts: 1072
Skill: Intermediate
Body Type:




In reply to rmusic1

3 members like this.



Date: 12/23/12 9:06 PM

After seeing a7yrstitch's witty responses, I must add this one:

Have you come to visit me, or my house?

------
from Daytona Beach, FL
http://mary-sews.blogspot.com/

Melinda In Tulsa


Oklahoma USA
Member since 9/15/03
Posts: 583
Skill: Intermediate

3 members like this.




Date: 12/24/12 2:11 AM

I would have said *Yea, ain't it wonderful!*

------
Melinda

We had to get rid of the kids, the dogs are allergic

Babylock Destiny, Unity, Symphony, Serenade, Sofia2, BL9, Imagine Wave, BL Coverstitch, BL Emore, BL Embellisher,
Juki TL2010Q, Pfaff 7570, Kenmore 385.1915, Kenmore 158.1914, Kenmore 158.1430, Brother PE 150, 1938 Singer Featherweight, 1896 Singer 27 Treadle...Member of SMAD

Printable Version
* Advertising and soliciting is strictly prohibited on PatternReview.com. If you find a post which is not in agreement with our Terms and Conditions, please click on the Report Post button to report it.
Online Class
Put it on the Bias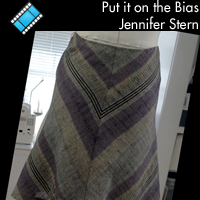 Online Class
Altering Jackets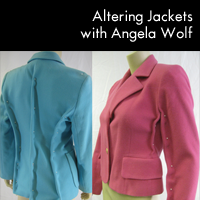 Simplicity 8735

by: abbythomas
Review
You Sew Girl Adult Hats Pattern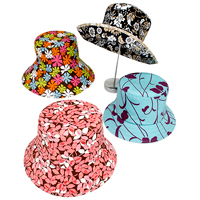 Pattern Details
Sewing Workshop Alex & Olive Tops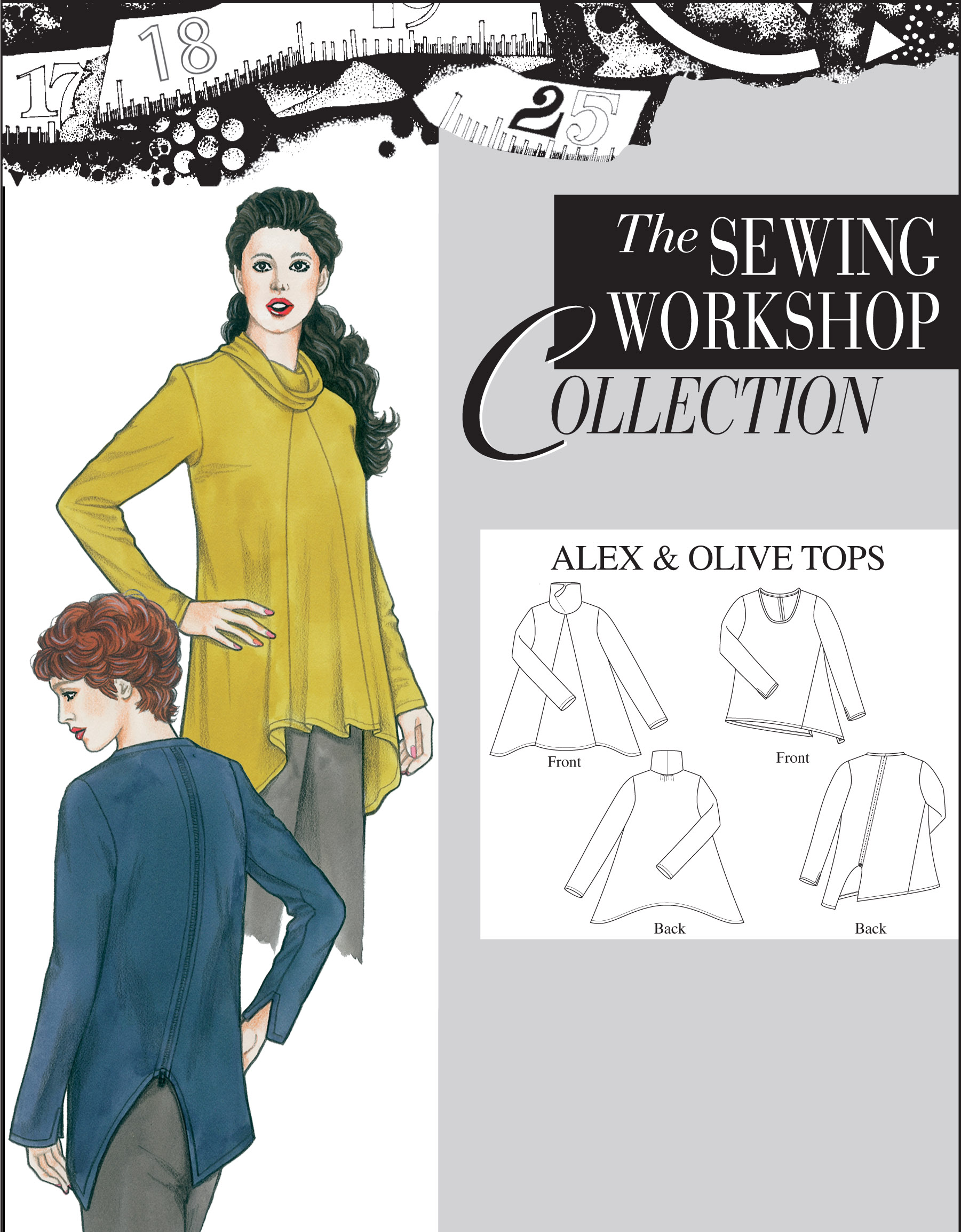 Pattern Details
Farbenmix Imke

by: wildbluest...
Review