LynnRowe


Advanced
British Columbia CANADA
Member since 3/9/09
Posts: 9293



Date: 12/24/12 5:28 PM

Can you tell me what your tech did to fix the too-tight bobbin thread tension issue on your 7XX?

I have no experience with the tech at the Bernina dealer's, so want to have some knowledge ahead of time, before I call and arrange to bring Quincy back in.

I have no worries about the dealer making things right...I just want the right thing to be done to Quincy!

So...did your tech adjust the bobbin case screw? Replace the bobbin case? Fiddle around with the machine's computer-guts?

Is this a bobbin case issue...or a firmware issue?

Ta for any info!

------
I heart Panzy, Pfaff Creative Performance, the sewing machine love of my life!
And Baby (Enlighten serger), Victor (BLCS), Rupert (Pfaff 2023-knits expert) Ash (B350SE-Artwork), Kee (B750QEE-Panzy's BFF), Georgie (B560-Kee's baby sister) and the Feather-Flock!

Most of all, I heart Woo (HimmyCat). Until we meet again, my beautiful little boy. I love you.

GothDom


Advanced
Member since 3/24/10
Posts: 1949



Subject: Need info from ppl whove had B 7 series tension troubles! Date: 12/24/12 5:38 PM

According to my dealer...it's a firmware thingy.
But ... I have no actual experience to verify this.

------
http://www.acdc-vintage.com
This one, that one, and a bunch of other ones!
(though the herd is getting more streamlined)


LynnRowe


Advanced
British Columbia CANADA
Member since 3/9/09
Posts: 9293





Date: 12/24/12 5:48 PM

That's what I'm suspecting, and I'm also suspecting the dealer's tech does not have the knowledge nor experience in adjusting the 7 series' insides. So I further suspect his solution would be to just adjust the bobbin case screw.

But if I can know ahead of time that that isn't the proper correction, then I will say so and politely insist he speak with Bernina about it.

The update had a "tension fix" for two of the straight stitches, but I don't see any difference. It does show that Bernina is well aware of the tension issues, putting out an update on a brand new machine series. Quincy is gonna get adjusted, I just want it done properly.

------
I heart Panzy, Pfaff Creative Performance, the sewing machine love of my life!
And Baby (Enlighten serger), Victor (BLCS), Rupert (Pfaff 2023-knits expert) Ash (B350SE-Artwork), Kee (B750QEE-Panzy's BFF), Georgie (B560-Kee's baby sister) and the Feather-Flock!

Most of all, I heart Woo (HimmyCat). Until we meet again, my beautiful little boy. I love you.

SewBusy63


Intermediate
Member since 12/10/07
Posts: 4683





Date: 12/24/12 10:01 PM

The techs would have had to had training on how to fix the new machines from my understanding.

------
~Diana~

♥ Bernina 830E ♥ Bernina 1150MDA serger

✝The Lord is my Light and my Salvation: whom shall I fear? The Lord is the strength of my life; of whom shall I be afraid? Psalm 27:1✝


LynnRowe


Advanced
British Columbia CANADA
Member since 3/9/09
Posts: 9293





Date: 12/24/12 11:36 PM

Do you mean in order to fix the 710 the tech would need to have the training to do so? I'm pretty sure he doesn't. But then they'll have to send the machine back to Bernina to have it fixed. Either way, Quincy is going to be fixed properly or I'm going to open the whoop-ass can, lol!


-- Edited on 12/24/12 11:39 PM --

------
I heart Panzy, Pfaff Creative Performance, the sewing machine love of my life!
And Baby (Enlighten serger), Victor (BLCS), Rupert (Pfaff 2023-knits expert) Ash (B350SE-Artwork), Kee (B750QEE-Panzy's BFF), Georgie (B560-Kee's baby sister) and the Feather-Flock!

Most of all, I heart Woo (HimmyCat). Until we meet again, my beautiful little boy. I love you.

SewBusy63


Intermediate
Member since 12/10/07
Posts: 4683





Date: 12/25/12 0:33 AM

To be a tech for any brand, they have to be trained for the machines they sell. How else would they know how to fix it?I know there are techs out there that are better than others. For instance, a minor problem I had with my 830 was fixed while I waited. Another lady with the same problem -- her dealer sent it back to Bernina to be fixed. Can't remember the particulars, but I'm not sure why this tech was not able to do a simple fix.

At any rate, I hope Quincy can be fixed quickly.

------
~Diana~

♥ Bernina 830E ♥ Bernina 1150MDA serger

✝The Lord is my Light and my Salvation: whom shall I fear? The Lord is the strength of my life; of whom shall I be afraid? Psalm 27:1✝


Maia B


Advanced Beginner
Illinois USA
Member since 10/27/10
Posts: 4688



Subject: Need info from ppl whove had B 7 series tension troubles! Date: 12/25/12 0:46 AM

Did you join the 7 series yahoo group? You could ask there, but I bet Artsewer will be able to tell you. :)

------
🌸 Plenty of machines, mostly Berninas 🌸

Sew4Fun


Advanced
AUSTRALIA
Member since 6/23/04
Posts: 4875





Date: 12/25/12 1:21 AM

Lynn, I don't own a new 7 series machine with the new bobbin system but I did have tension issues when I first bought my 580. The bobbin tension was too tight.

Out of the factory Bernina machines have the tension set for Mettler thread, where as I sew almost exclusively with Gutermann, which is slightly thicker than Mettler. My tech adjusted the bobbin screw to work with Gutermann thread and I haven't had issues since.

However as the 7's have a whole new bobbin system it's possible yours is something completely different. I'm just mentioning this in case it's the thread you are using. I find the Bernina 580 to be picky with thread. Luckily under settings there is a place to alter the thread tension across all stitches, so if I do sew with Mettler I use this setting to account for the difference in thread weight.

Congrats on the new machine!! My dealer was great at working out the minor issues I had with my 580. I hope yours is the same.

-- Edited on 12/25/12 1:22 AM --

------
Belinda. Melbourne, Australia
http://sew-4-fun.blogspot.com/

LynnRowe


Advanced
British Columbia CANADA
Member since 3/9/09
Posts: 9293





Date: 12/25/12 2:02 AM

Hi, Belinda! I do use Mettler. I've read the Bernina7 yahoo group where several people have had this issue, and heard from artsewer, and it's all exactly the same; too tight a bobbin tension, with the bobbin thread lying flat across the fabric, so the stitches aren't locking and the top thread is pulled to the bottom.

On the satin stitches I did, they look the same on both sides of the fabric, as the top thread was pulled so much to the back.

And as with GothDom from her dealer, I'm told it is a firmware issue. I'm pretty darn sure the tech has not been to any 7 series training, so I'm going to just put my foot firmly down and politely insist they send Quincy back to Bernina to have his firmware correctly adjusted.

------
I heart Panzy, Pfaff Creative Performance, the sewing machine love of my life!
And Baby (Enlighten serger), Victor (BLCS), Rupert (Pfaff 2023-knits expert) Ash (B350SE-Artwork), Kee (B750QEE-Panzy's BFF), Georgie (B560-Kee's baby sister) and the Feather-Flock!

Most of all, I heart Woo (HimmyCat). Until we meet again, my beautiful little boy. I love you.

Learn To Sew


Advanced Beginner
Member since 4/12/05
Posts: 11736





2 members like this.



Date: 12/25/12 10:44 AM

Next you will be telling us while Quincy is gone, you HAD to buy another machine, as Pal is not here yet.

------
Bernina 630, my much loved main machine
Bernina embroidery module
Pfaff 2036 my back up & travel machine
Babylock Molly, mechanical
Bernina 1200DA serger
Unique Sewing Cabinet 450L
Printable Version
* Advertising and soliciting is strictly prohibited on PatternReview.com. If you find a post which is not in agreement with our Terms and Conditions, please click on the Report Post button to report it.
The Technique of Underlining Garments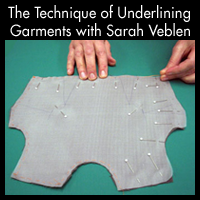 Altering Jackets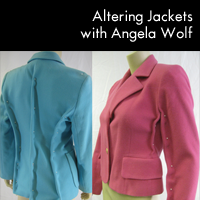 Kwik Sew 2952

by: FreyaStark
Review
Shapes Three Fold Vest Pattern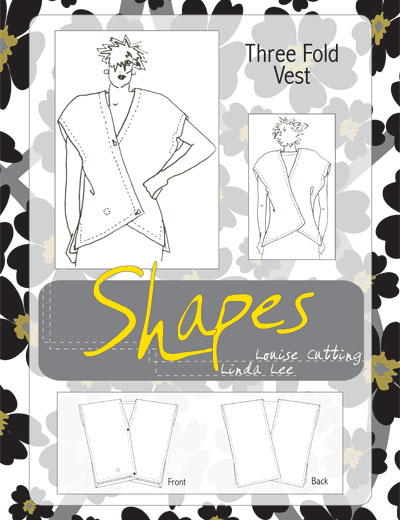 Buy Now
Bluegingerdoll Billie Jean Paper Pattern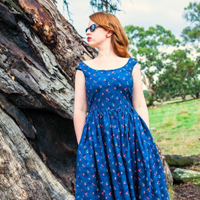 Buy Now
Self Drafted Pattern 177593-1003

by: montanachi...
Review