HDWen


Arizona USA
Member since 12/26/11
Posts: 2385
Skill: Advanced Beginner



Date: 12/27/12 11:42 PM

I got $$ for Christmas to buy a new machine. Decision time

Help! I've spent 2 days not sewing, instead all my time online to prepare for Today when I did a QUICK look at our local dealer --

Pfaff 150th edition $1400 (immediately she said 10% off)
Viking Tribute 140th Edition $1299
Pfaff Expression 4.0 $1999.
Sapphire 835 or $749.00
Brother NX600 $699

hmm I never see many real Prices listed here, so I'm sorry if I'm not suppose to do that!!

Anyway purposely got to Dealer 1/2 hour before closing, NOT coming home with a new machine until I'll read reviews, researched and did alot of price shopping.

All in the higher range have 10" quilt bed!! BUT, none have automatic threading (yeah they have the same old threader I don't use on my Pfaff Hobby from years ago). A few have thread cut ability, that's good.

What I used to sew -- When I relearned a few years ago Clothing, Home Decor, Pillows, Purses

This November I began to learn how to Quilt! ah addicting! While some fancy stitches are nice (I have quite a few on the Pfaff hobby and still don't use them to full ability), I DO love the Brother that truly is SELF-threading - but it doesn't have near the space for quilts :-(

I've read so many of your reviews on here -- Viking Ruby (Opals, Sapphires), Bernina, Pfaff, Brother, etc..

What was YOUR deal breaker? Cost, what it did versus what it didn't?

Thanks - Sure appreciate all advice! Yes, I will plan on "test" driving the 3 my dealer showed me, but a few are "online" which I have NO problem with ordering. Dealer "help" isn't a biggie for me (unless with some of these machines I NEED their help??)

Debbie



------
I have a great enthusium for sewing, but lack talent to be great.

2013

AminaHijabi


Member since 10/22/10
Posts: 1181
Skill: Advanced Beginner

1 member likes this.




Date: 12/28/12 0:08 AM

Dude.... I would LOVE to have that Sapphire. I am so bummed that my mr. got laid off or i would probably take advantage of the dealer upgrade, turn in the Viking Emerald 116 that I bought this Spring and get the Saphire 835 before they are all sold out. Alas, tis not meant to be. When I test drove it I LOVED it. All that space... lots of people like the sensor system and the auto hover thing when quilting because of all the pivoting you do when you stitch in the ditch, or a gazillion other reasons. It doesn't have a stop start button though. That price is just spectacular, and since they will still be doing the Tribute C and the 875Q, the Ruby etc. Viking still will be doing parts for it.

I think the brother has a knee lift doesn't it? That also seems to be a super nice feature for quilting. Yeah, the harp is smaller but honestly there are so many techniques for quilting on a smaller harp, and even with a big harp machine sometimes its just a pain to quilt a whole queen size quilt top that many people just do Quilt As Yo Go using one of the many methods anyway that I really don't think its that big an issue. It also has lots of stitches, and it comes with a TON of feet. I think for me it would come down to the Brother and the Saphire 835 (which is the same as the Tribute, just with fewer stitches)
-- Edited on 12/28/12 0:09 AM --

HDWen


Arizona USA
Member since 12/26/11
Posts: 2385
Skill: Advanced Beginner





In reply to AminaHijabi <<



Date: 12/28/12 0:23 AM

Thanks, had to look at the 1st comment -- OMG this guy online has SIX new in box of the Sapphire at that price!!!

Had no idea it was close to the Tribute, hmmm tonight I'll really eye it out for feet that come with etc...

Yes, I was surprised more expensive models didn't have the auto threader of the cheap Brother! Or options I hoped to get, cut the threads, dang it Sew it FOR me machine

------
I have a great enthusium for sewing, but lack talent to be great.

2013

Maia B


Illinois USA
Member since 10/27/10
Posts: 4909
Skill: Advanced Beginner

1 member likes this.




Date: 12/28/12 2:22 AM

I know they're not among the ones you listed, but when I think of the best value for less than $2K for quilting, which means to me a bigger harp, my Quest Plus comes to mind. It's been replaced by the Baby Lock Serenade, and the Pfaff Smarter C1100 Pro and Singer L-500 are ver similar.

I wrote a review of the Quest Plus here on PR. The feed is amazing, it has a knee lift, dual feed (for piecing perfection and fabulous for knits and tricky fabrics, a zillion needle positions, and comes with a lot of extras. The Serenade and Smarter have even more.

I paid $1300 for my QP, but they got below $1000 once discontinued.

Sorry to through yet another choice in the mix. Good luck shopping and enjoy your new machine!

------
🌸 Plenty of machines, mostly Berninas 🌸

jannw


Washington USA
Member since 9/3/06
Posts: 8552
Skill: Intermediate





1 member likes this.



Date: 12/28/12 3:28 AM

Nice present!! A great dilemma to have!! I sew with Brothers and I believe that the needle threading gets better as the machine gets better, but for me, that would be the last consideration. I never use it..
I also have a start/stop button that I never use...I'm used to foot pedals and knee lifts and having to take a hand off of the fabric to push a button just annoys me.

When you go to try out the machine, take a quilt sandwich with you and some of the other fabrics that you use...how does it feed and can it sew straight with no hands guiding it would be my considerations after price

------
2009-113.25 yds
2010-115.5
2011-80.25+30+donated
2012 86.3 yds..
2013 21.0
Everyone who sews seriously has a stockpile of fabrics, because it is natural to purchase more than can be sewn in any one season" Singer, Timesaving Sewing, 1987



HDWen


Arizona USA
Member since 12/26/11
Posts: 2385
Skill: Advanced Beginner



Date: 12/28/12 3:45 AM

Thanks Maia and Jann

Trying to figure out if I want to keep buying stronger glasses to squint to find that dang tiny SM hole, or is that worth the extra bucks.

Love the feed dogs on the pfaff and that it's walking foot is on the back end unless you push it up, so it's always working for you. With the Viking, I know they used to be made very sturdy and with the pivot lift and their auto sensing feed dogs... well I hate making decisions.

Maybe 2 cheaper ones... 1 Brother and then the quilt only machine for, Straight stitch but large throat and table... hmmmmmm

Will have to look up the other ones mentioned

------
I have a great enthusium for sewing, but lack talent to be great.

2013

SandiMacD


USA
Member since 2/8/09
Posts: 2564
Skill: Intermediate

1 member likes this.




Date: 12/28/12 6:37 AM

They make machine needle threader tools. My first machine that threaded a needle was the Bernina 430. Very hit and miss and so frustrating. I kept mentioning this at annual cleaning because someone suggested it needed to be adjusted. Finally in year 3 or 4 it started working most of the time but often enough it didn't work and drive me crazy.
Then I added a Janome 350e which had the same type of built in manual needle threader. It worked like a charm from day one, occasionally missed but was rare.

With failing eyesight I added a BL Evolution and no automatic threader but it came with a needle threading tool. Wow! Was I blown away. To have a simple tool that always worked to thread a needle on any machine.

Next I replaced the Janome and Bernina with a BL Ellisimo G. This was a true automatic needle threader. In 2 years it has never missed- not once!!

But I needed a mechanical straight stitch machine for portability and refused to pay outrageous prices to get a needle threader feature. So I use my hand held needle threader tool and again- it never misses!

So don't let the needle threader feature be a deciding factor even if you have poor eyesight. The hand held gadgets work very nicely and are available from clover online or a BL dealer. I haven't seen much discussion on them so don't know how well the $5 Clover design works compared to the $20 BL design.
-- Edited on 12/28/12 6:46 AM --

------
sewing brings joy and meaning to my life...

jannw


Washington USA
Member since 9/3/06
Posts: 8552
Skill: Intermediate





Date: 12/28/12 7:49 AM

Quote:
Trying to figure out if I want to keep buying stronger glasses to squint to find that dang tiny SM hole, or is that worth the extra bucks.




I just put a white index card or piece of white/light fabric (whatever's on the table) behind the needle..the hole shows up great..even without the glasses!!

I thought that you didn't need a walking foot with the Pfaff IDT???

------
2009-113.25 yds
2010-115.5
2011-80.25+30+donated
2012 86.3 yds..
2013 21.0
Everyone who sews seriously has a stockpile of fabrics, because it is natural to purchase more than can be sewn in any one season" Singer, Timesaving Sewing, 1987



Sewmissy2

Missouri USA
Member since 12/5/10
Posts: 124
Skill: Intermediate

1 member likes this.




Date: 12/28/12 8:07 AM

Check out the Baby Lock Symphony. It is a dream sewing/quilting machine. Cuts thread, automatic reverse, pivot foot, included large extension table, and tons of feet. Love the easy to use large black and white touch screen too. You will not outgrow this machine!

You might also give the Baby Lock Melody a look while you are there as well.

------
Designer 1, bought in 2000
Simplicity 350 serger, bought about 1997
3 Tajima Neo single head embroidery machines
Digitizer by profession
Embroidery software: Tajima DGML by Pulse (commercial) also know Designer's Gallery and Floriani for home use.

bessiemae

Ohio USA
Member since 4/15/06
Posts: 275
Skill: Intermediate

1 member likes this.




Date: 12/28/12 10:20 AM

I've made many quilts on my Brother Innovis NX650Q. Identical to the pink Laura Ashley NX 800....and one stitch ( continuous eyelet) separate from the Babylock Melody.

-) needle threader is super easy and works 99% of the time. If it's "off", check the needle alignment/insertion.

-) needle down is amazing.

-) has stop/start, but I've never used it.

-) adjustable speed

-) knee lift included

-) you can program it for the automatic lock stitch/ auto reverse.

-) adjustable foot pressure

-) 7 feed dogs at 7mm

-) twin needle and winged needle capable

-) never cries when I use metallic or speciality thread for a purpose never intended.:D

-) inexpensive feet! But it comes with almost every foot you can think of...including the scary "trimmer" for faux serger.

-) you can program in custom stitches.

-) super easy to re-calibrate.

-) quiet!

-) beautiful, consistent buttonholes. Buttonholes are a deal breaker for me. I test sewed several TOTL machines with nasty homely buttonholes or the buttonhole attachment was so poorly designed, even the Dealer was unable to get a decent buttonhole.

-) it a nice mix of garment and quilting abilities...the bed/harp is a tad longer than average (9"), but you are not sacrificing the versatility of the garment machine for a good quilt product.

-) 10 memory slots/ pockets for frequently used or custom stitches. Great for appliqué.

-) mirror or reverse image and can program in long runs of combo deco stitches.

-) 3 fonts/ alphabets/numeric and punctuation. Not embroidery monogram quality, but pretty darned good for quilt labels.

-) crazy fun horizontal stitching.

-) Brother manuals are fabulous! Very detailed information on how to use the machine/settings/feet/needles/ thread, etc. for great performance.

-) it is inexpensive enough to also buy a PS1500 straight stitch only quilting machine! :devil:

Cons:
-) dim lighting.:( Never an issue until I put into a recessed table. I use an Ott lamp to brighten it up.

-) left needle default, but you can override this by going in to " settings" to change it.

-) free arm is not a skinny minnie.

Overall, I'm pleased with my Brothers. My Combo Pack ( NX650Q+PS1500) does just about everything I could imagine. However, I do not machine embroider. And it's not like my teen boys are begging for myriad of deco stitches.:D

Edited: Forgot: it also has auto thread cutter.
-- Edited on 12/28/12 10:22 AM --

------
Brother Innovis NX650Q; Brother Nouvelle 1500; Brother CS6000i; Brother 1034D; Janome 1000CPX
Printable Version
* Advertising and soliciting is strictly prohibited on PatternReview.com. If you find a post which is not in agreement with our Terms and Conditions, please click on the Report Post button to report it.
Online Class
Fun with Fitting - BODICE w Darts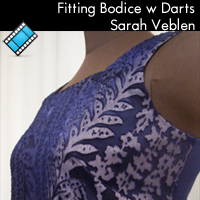 Online Class
Altering Jackets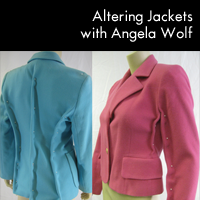 Self Drafted Pattern Laney Wyld Chic Patterns

by: dintas
Review
Victoria Jones Collection Men's Hawaiian Aloha Shirt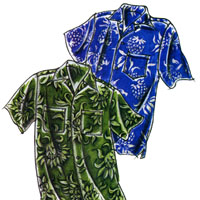 Pattern Details
Favorite Things Sweet Es-Cape Pattern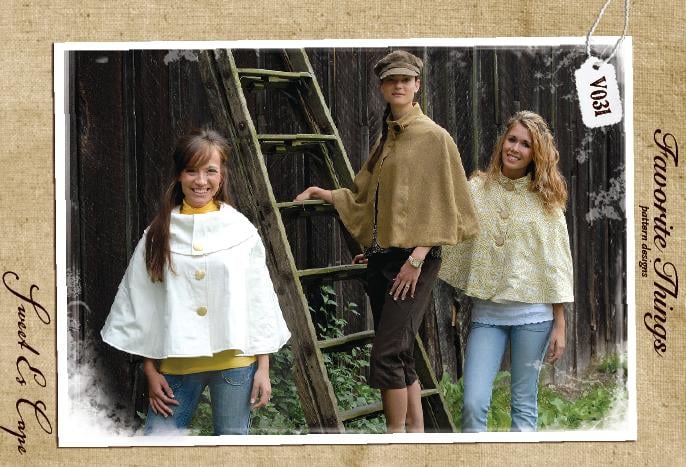 Pattern Details
Jalie 2214

by: Donnaosbor...
Review