Jon1270

Member since 9/29/08
Posts: 10
Skill: Beginner



Date: 12/29/12 11:46 AM

I am a beginning / occasional sewer. I own two older portable machines with similar features, both of which I got for free. Storage space is limited, and I don't sew enough for keeping both around to make sense. But, I don't know which to let go of.

Accessories, presser feet and such seem to be more widely available for the Kenmore. I already own a bunch of bobbins and specialty feet for it, which is a plus. The foot pedal is light and its rubber feet are hard, so it slides around aggravatingly. This machine was given to me by a private individual who apparently didn't use it much.

The Pfaff is (or at least was) probably a more robust machine. Its top speed is slower (rarely an issue at my skill level) but it goes through a lot of fabric without complaint. The pedal is wide and stable, which is nice. But I've only got one presser foot for it, and it uses an odd snap-on arrangement for which other feet seem to be hard to find and expensive. This machine came out of a high school home ec. program, and was used fairly heavily. It could probably stand a tune-up.

Which machine would you hang on to? Is the Pfaff so much better a machine that it's worth the cost to accessorize it? Any thoughts would be appreciated.




Restart06


USA
Member since 10/29/06
Posts: 2496
Skill: Intermediate





3 members like this.



Date: 12/29/12 12:06 PM

I would keep both because there will be a time one will need some repair, spa treatment, etc, then you will have your backup machine. There is always under the bed, behind the sofa, under a table with a table cloth options for storing. I don't use my backup machine much, but when it is needed, I use it and am thankful I have...them. You don't have much $ invested, take your time to sew with both on a variety of fabrics. Then use the one you bond with most for everyday, and you will have the backup when needed. How nice that your received such nice SMs.

------
There is no easy way! quote from my Grandfather
Sharing is caring!








justgail


Iowa USA
Member since 1/19/06
Posts: 785
Skill: Intermediate

2 members like this.




Date: 12/29/12 12:34 PM

I'd get a bunch of scraps of all sorts of fabrics and just play with all the stitches. Including buttonholes. One of them may be more of a joy to use than the other.

There are ways of fixing the pedal (usually using a no-slip matting under it) and a thread under the sewing machine section about which feet can work with various brands - I think it's pinned to stay at the top.

If possible, take your time, and even make a sheet listing good/bad/questionable items. And yes, if there's a way to keep both, at least for a few months to evaluate, do that. What seems good during the day, might not be so good at night - lighting, noise, etc.

edited to add - don't forget to try some different threads too.
-- Edited on 12/29/12 12:34 PM --

annemie

Ontario CANADA
Member since 1/18/09
Posts: 106
Skill: Intermediate



Date: 12/29/12 3:28 PM

The Pfaff - hands down. All you really might need is a zipper foot. If you don't sew that much, a regular foot will do most jobs.

andye

Virginia USA
Member since 5/9/09
Posts: 2016
Skill: Beginner



Date: 12/29/12 7:58 PM

Pfaff's accessory catalog

reads, in the section on foot codes


Quote:

A: Machines with 5mm and 6mm stitch width, without IDT system
(varimatic 6087, 6086, 6085, hobby 309, 301, 301)

* These sewing machines have a presser foot holder of 6 mm. Because newer presser feet are produced to fit 8 mm holders, there may be a small gap between the holder and the presser foot attachment. You will need to change the 8 mm presser foot holder when using the newer presser feet.



But most of the presser feet do seem to be made for the IDT machines these days--that's sort of their trademark. Best place to find these feet may be your pfaff dealer.

However, this internet dealer suggests



Quote:
Models 6085, 1469, 1147, 1069, 1047, 1035, 1029, 1027, 947, 939, 935, 933, 927, 919, 917, 916, 875, 809, 807, 806, 741, 721, 645, 541, 382, 380, 350, 342, 309, 307, 303, 297, 295, 260, 259, 213, 211, 209, Hobby 1142, 1132, 1122 & 4228 do not use Pfaff feet, they use Janome presser feet.


-- Edited on 12/29/12 7:59 PM --

------
Bernina B330
Feet: 1,2,3,3A,4,5,7,8,10,13,16,18,20, 29,32,35,37,50,64,70,71,82,85,86, 92



Mufffet


Vermont USA
Member since 8/14/05
Posts: 12263
Skill: Intermediate





1 member likes this.



Date: 12/29/12 9:29 PM

Keep them both! Really, just keep as is for now, and then see which one works the best for you. Stick the machine you aren't using on the floor of a closet or something, but keep them, and see if you can keep them in working order - if you get the sewing bug you will need a good sturdy machine or two. :)

You will never regret keeping that Kenmore. Believe me Or that Pfaff.I have sewn on my Pfaff for 35 years and used the regular foot, a zipper foot, a darning foot and a buttonhole foot. BUT, I could have just used the regular foot except for a buttonhole foot.

The Kenmore - you are correct in that you should be able to get accessories rather easily. What kind of sewing do you do?
-- Edited on 12/29/12 9:35 PM --

------
"Be kind whenever possible. It is always possible."
--Dalai Lama

I have sewing machines

Maia B


Illinois USA
Member since 10/27/10
Posts: 5086
Skill: Advanced Beginner



Date: 12/29/12 10:44 PM

Seriously, keep both. They don't make machines like they used to, and you won't be able to buy equivalent machines for what these cost.

If you really can't spare the space, keep whichever you enjoy using most, and sell the other for the best price you can get :).

------
🌸 Plenty of machines, mostly Berninas 🌸

beauturbo

California USA
Member since 5/2/09
Posts: 4418
Skill: Advanced

2 members like this.




Date: 12/30/12 6:58 AM

The Pfaff is the way more expensive and expensively made machine. So most probably, most people would just like it better, even just because of that. But it does not matter what most people would like, only what you feel best sewing on. Extra Pfaff clip on feet most times cost at least $16 or so, but so what, just even a sewing pattern can often cost that much or more too. I don't think you really even need any other feet for anything if you don't want them at all. Though if you think you might put in zippers suing the Pfaff, then maybe you might want to get a zipper foot.

Also since they both take low shank feet, maybe some of those low shank Kenmore feet you already got, will just also fit on the Pfaff. To find out, just unbolt the ankle piece on the Pfaff machine and bolt on some of the Kenmore feet to it instead, and only test sew with turning the fly wheel slowly and carefully by hand, and as long as it sews fine that way, with the needle not hitting anything, then you can use any extra Kenmore feet on the Pfaff machine too if you want.

You probably should just keep them both though, since you already got both.

bluefly


Member since 8/19/06
Posts: 804
Skill: Intermediate



Date: 12/30/12 7:25 AM

See if there is an adapter for the feet on the Pfaff. Look at Nancy's Notions web site. I think there is an adapter that would allow you to use regular feet.

------
"Let's make the most of this day"
bluefly

JTink


Member since 4/20/08
Posts: 6530
Skill: Intermediate
Body Type:




Date: 12/30/12 8:44 AM

I totally agree with those who are suggesting you keep both machines. For an example: I was making last minute Christmas presents the week before Christmas, when my Kenmore 18221 started breaking needles(I went through 9 needles sewing a simple fleece item). She is now in the shop. Luckily, I had found a deal on a Kenmore 16221 a year after purchasing the 18221. The 16221 had never been out of the box and she is identical to the 18 with the exception of the dial and button colors. I had her set up in minutes and happily finished all the presents.

I know you said that you only sew occasionally, but as some indicated, that may change. You never know when you will need that second machine
Printable Version
* Advertising and soliciting is strictly prohibited on PatternReview.com. If you find a post which is not in agreement with our Terms and Conditions, please click on the Report Post button to report it.
Online Class
Expert Sewing Techniques for Jackets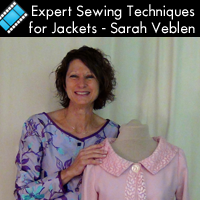 Online Class
Understanding Knit Fabrics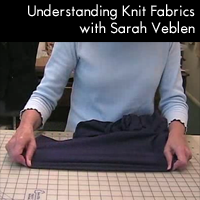 Ottobre Design 03-2007-21

by: kellyhogab...
Review
Victoria Jones Collection Pattern 205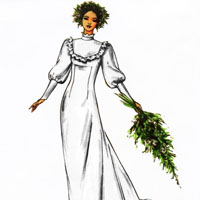 Pattern Details
SewBaby Terrific Teepees Pattern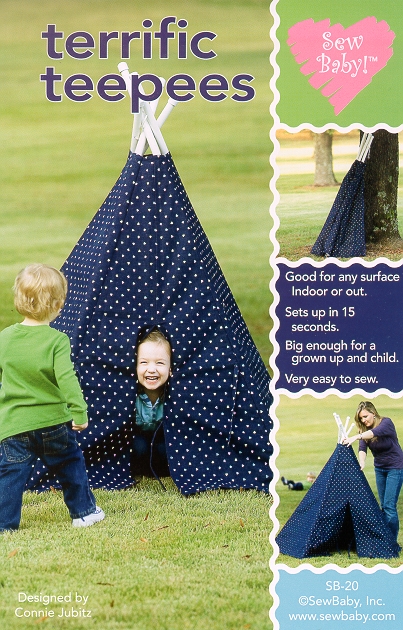 Pattern Details
McCall's 6704

by: Passion4Se...
Review