cornut

Member since 10/27/11
Posts: 157
Skill: Advanced





Date: 1/4/13 8:38 PM

My Christmas present from my husband is a new machine, yay! I haven't bought a machine in 26 years when I bought my Bernina 910 new for $700.00. It is a whole new world out there, as you know. I sewed on both machines today and I was surprised how much I liked the PCP. In the past I tried the Pfaff,QE4 and wasn't so impressed. My leanings are toward the Bernina, it is $400.00 more (without embroidery) than the PCP, but Bernina will throw in a walking foot. Cost of each, 750, $4399.00, PCP, $3999.00. Both dealers seem honest, helpful, etc.. BUT the Pfaff is sold in a quilt shop with some fantastic classes available (not just new owners type class) the Bernina is a sewing machine only shop with an emphasis on embroidery, which I'm not interested in. Ideally I'd like the Bernina with the support of the Pfaff dealer and shop, but that is not an option. I appreciate any opinions you can offer. Thanks so much!!

------
Theresa

ilesliemy

Texas USA
Member since 2/25/05
Posts: 1215
Skill: Intermediate



Date: 1/4/13 9:15 PM

I've always heard you buy the dealer. My fabulous Bernina dealer closed due to health problems and the next closest dealer is not the kind of place I care to do business with so now to get good service I have to drive a great distance up a very busy freeway. Ugh! So I have sold my 440 Bernina and intend to sell my 185 and probably my 1090 (leaving me my Activa for portability and my mechanical 1020). My local Pfaff dealer is great and they have classes, fabric, thread a tech with a good reputation, etc, so having been a Bernina gal for 40 years I intend to get the Pfaff PCP. I loved it when I test drove it.
Leslie

------
Bernina Gal

SouthernStitch


USA
Member since 8/24/02
Posts: 11371
Skill: Intermediate
Body Type:


1 member likes this.




Date: 1/4/13 9:25 PM

Test drive both the machines and the dealers! Make lists if you have to. Most of us know what a task it is selecting both dealer and machine. Both of the ones you are considering are stellar machines. I'd pay attention to dealer, yes, very much so. Especially if like you say, they have fun classes that you'll want to attend.

------
Bernina 780, and 530
Viking Opal 690Q
Babylock Evolution
Singer 403a

When life gives you green velvet curtains, make a green velvet dress.

a7yrstitch


Texas USA
Member since 4/1/08
Posts: 6744
Skill: Intermediate





2 members like this.



Date: 1/4/13 9:50 PM

In addition to all else, why not take classes at each dealer with your trusty 910 and factor in those experiences.

There is a branded dealer nearby with a beautiful and bright classroom and lots of friendly faces. Unfortunately, for me, the emphasis is heavy on quilting and machine embroidery. My dealer, a different brand, has staff scheduled to cover questions on quilting, embroidery and garment construction. Class emphasis is on machine use, quilting and embroidery. And the distant dealer puts more emphasis on garment construction (my primary interest) but didn't impress me with their basic new owner's machine courses.

Take your time making your decision. And, consider the changes you will need to make in your sewing space once you get a new machine. You'll have plenty to do getting ready for the arrival of your present while you are sorting through your decision.

I have read and taken heed of the suggestions to keep the iron off the electrical circuit that the sewing machine will be on. I don't have my dedicated iron circuit installed yet but we tested all of the circuits and found that I can safely plug the iron into the hall outlet just outside the sewing room door.

You'll want to electrically protect your new machine just as you would protect any other piece of expensive electronic equipment in your home.

I'm looking forward to congratulating you on your new machine once you have made a decision.



------
I have no idea what Apple thought I was saying so be a Peach and credit anything bizarre to auto correct.

Maia B


Illinois USA
Member since 10/27/10
Posts: 5090
Skill: Advanced Beginner

1 member likes this.




Date: 1/5/13 0:48 AM

As long as the Bernina dealer is trustworthy and will provide the support you need in case of problems and to learn the machine, let the test drive decide it for you.

You can always take general classes at the quilt shop with your Bernina. I've taken classes at a quilt shop that sells only Berninas (probably due to space restrictions) and students bring all brands-no problem.



------
🌸 Plenty of machines, mostly Berninas 🌸

GothDom


Member since 3/24/10
Posts: 1949
Skill: Advanced



Date: 1/5/13 1:01 AM

which machine did you like better?
Buy that one!
there's no point in buying a machine that isn't the one you want.
The PCP is a good machine, the 750 is a good machine...

------
http://www.acdc-vintage.com
This one, that one, and a bunch of other ones!
(though the herd is getting more streamlined)


SandiMacD


USA
Member since 2/8/09
Posts: 2563
Skill: Intermediate



Date: 1/5/13 3:08 AM

Make a pro and con list. If both machines are equal go with the dealer. If not, well give it some more time and your gut feeling. Seems everyone is on the creative end of classes now- mire profits in selling stuff. Sewing construction ckasses are harder to find.

------
sewing brings joy and meaning to my life...

Sonoma33


Member since 5/10/09
Posts: 2007
Skill: Intermediate





Date: 1/5/13 5:05 AM

What types of things do you sew? I don't have a 750, but I do have both the PCP and the 830. They are both wonderful machines--I don't think you can go wrong either way. I truthfully ended up with the PCP because I loved the Pfaff dealer and they offered so many good classes and they are only 40 minutes from my house. I wanted to support them as my favorite local shop.

Are you planning to add the embroidery unit to either one later? I would sew on both and see what you think. In general my Berninas handle thicker seams--and seam transitions where they is a large change in thickness a bit better than the Pfaff. My Berninas and the PCP have GORGEOUS stitches. I find the PCP to be a little more intuitive than my 830--but I'm not sure if that is true between it and the 750 as the interface is different.

I do use both my walking foot and the IDT/Dual Feed features. I find I like the walking foot better than the dual feed for some sewing applicaitons.

As for classes, I am able to take my Bernina or Juki (etc) to classes (not get to the know that specific machine classes, but sewing/quilting classes) at my Pfaff dealer--and I DO! They don't mind. I take my PCP sometimes too, but I often take a different machine. Others there also show up with brands they don't carry. I know they don't mind, because they have even approached me a couple of times to see if I would like to teach a class there. When I take classes at the Bernina dealer, sometimes I see Pfaff machines there for classes as well. So, you can probably take the fun quilting classes at that shop no matter which machine you purchase.

I think you should sew on them again and then follow your heart. You are getting a wonderful machine with either choice.



------
Sewing machines make me happy. I like sewing with them, cleaning them, petting them, gazing longingly at them.

JanyceR


Colorado USA
Member since 2/3/07
Posts: 1902
Skill: Beginner





Date: 1/5/13 7:19 AM

I think you should go with your base feeling on the machine. Sew on them both again. Be sure you test things like moving the needle position - does this impact the straight stitch? and sewing over multiple thick seams. See if you prefer the feel of either machine in this type of sewing. You will need new feet for either machine (Bernina feet have changed since the 910); the Pfaff comes standard with more feet But if you do a lot of things like edge stitching, and stitch in the ditch, try both machines and their respective feet. If you are a garment sewer, or make home dec, be sure you test buttonholes and zippers. See which machine you prefer for these applications.

Can you take classes at the Pfaff dealer with the Bernina machine? I know my Pfaff dealer has all kinds of machines in class, even though the majority are Pfaff and Babylock. Also, both are large machines. When you are testing them, test the lifting off the table as if to pack it up, and carrying the machine. If you want to take classes with the machine, the ease of maneuvering the machine to and from a case may be a factor.

I own the Pfaff Creative Performance, purchased after being a 'Bernina girl' for 37 years. This is a wonderful machine, a lot of bang for the buck. The interface is very intuitive, it is easy to get around. It sews beautifully. I also own a Bernina 820 and I have a 750 on order to set up in my office. I like each machine for different reasons.

Good luck, this is a big decision.
-- Edited on 1/5/13 9:37 AM --

------
Bernina 880, Creative Sensation Pro, Bernina350SE,



RipStitcher


Member since 5/28/12
Posts: 2990
Skill: Advanced



Date: 1/5/13 7:34 AM

Doncha just love the support you get when you ask a question on this board?!?!? These people are the best!

I've looked carefully at the two machines you're talking about here.

There are two features that would swing me to the Bernina if I were you (and you have definitely narrowed your choices to these two) ...

1. Where the buttons are located for reverse and thread snips. I like those buttons down low on the nose - just like they are on the 3 machines I've got listed in my signature. The PCP has some of those functional buttons up high- out of my line of sight more so than the others.

2. Footsies! Berninas rock in the accessory department and reign supreme over all other brands when it comes to foot choices. They come at a price - but IMO, they're worth it.

If you can, (and I did this before I bought my machines) ... take classes - preferably more than one on each machine - before putting your money down. I didn't care what the projects offered were as much as I wanted the time to be with the machine to see how I felt about them. I took a 3 day embroidery class just to hang with the Babylock brand (and be able to talk to other owners) before committing to the EG.

By taking the classes, I was able to eliminate a few machines from the running. Definitely take your time... these are substantial purchases that have the potential for huge regrets later if you discover something that you wished you would have found before buying.

Make a test drive kit that represents the type of fabrics and procedures that you commonly work with. Be sure to change needles, threads, feet, etc when trying out those machines to match what you normally would be using. (It makes me nuts when I see demos of machines where they fly over a large denim seam and some buyers think that's the true test of a machine! lol)

If you don't take advantage of free financing or use a credit card... the money you save the dealer (which ranges between 3-10% of the total sales price including tax-do the math - it's huge) ... you should be able to score some extra goodies or a lower price. If you are savvy to this, the dealer should pass some of those savings on to you.

Lastly.... not to be a wet blanket... but one of the things that put more fear (and took away some of the fun from buying - I admit it!) .. was the lousy warranties that are offered on sewing machines compared to other electronics in this price range, IMO. Because of this, the resale values of these kind of machines drop through the floor the minute we buy them - IMO. It's worse than cars or computers. So just choose carefully so in 6 months you won't wish you could sell what you bought and get something else.

As one thing on your list of things to negotiate- I'd be asking for a 3 year service & bumper to bumper warranty (meaning labor and parts). If they feel good about the quality of the machines they're selling - they should cave on this for you.

------
Video of how the Bionic Gear Bag works is here: www.BionicGearBag.com
Neglected personal blog is here: www.RipStitcher.com
Share pics on Instagram: RipStitcher

Bernina 880 Sterling Edition, Bernina 550qe, Bernina 350SE Dragonfly
Babylock Ovation Serger & Babylock Sashiko
Pfaff Passport

Granddaughter: Bernina 560

& a new Sewmobile is now getting rehabbed! - see my last #sewmobile in Instagram
Printable Version
* Advertising and soliciting is strictly prohibited on PatternReview.com. If you find a post which is not in agreement with our Terms and Conditions, please click on the Report Post button to report it.
Online Class
Sewing Basics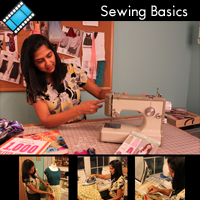 Online Class
The Contemporary Couture Jacket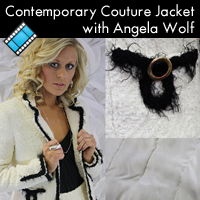 Burda 7059

by: Riversmock...
Review
Stitch 'n' Flip Jacket Construction - A downloadable Book by Shannon Gifford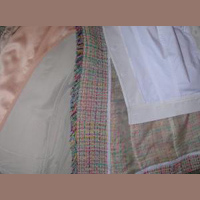 Pattern Details
Victoria Jones Collection Pattern 205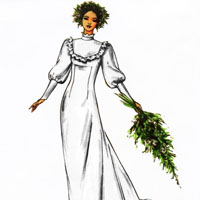 Pattern Details
Liberty Jane Patterns Faraway Downs Dress

by: MayenDesig...
Review