MissParayim


Member since 3/22/12
Posts: 134
Skill: Advanced Beginner



Date: 1/5/13 3:56 PM

I am trying to sew the Tiramisu dress from a cotton knit. Last night and this morning, I tried on the bodice, and the bust and waist looks just awful! I have a weird baginess going on under the bust, and the waistband is pulling in all sorts of weird ways. The seam is prettty straight, but it doesn't look it at all when I try it on. I even picked it out and redid it to make sure it was straight, and I didn't catch the fabric somewhere unintentionally. There are a few pictures of this mess at: http://missparayim.com/2013/01/05/work-in-process-tiramisu-dress/

I don't know where I went wrong here. Can anyone help?
My high bust is 31", full bust is 36". I cut the fabric for the size 30D. The size that best fits my full bust is 35A or 35B, but I doubt that will work for my high bust/shoulders. I might have enough fabric to cut another size bodice.

------
www.missparayim.com

argiope

New York USA
Member since 1/8/11
Posts: 23



Date: 1/5/13 4:27 PM

A couple of guesses: The way it's pulling diagonally, it looks like the upper pieces are crossed over a little too far, or the gathers are distributed too close to the center. It might help if you tighten up the gathers a little bit on each side so the overlap is smaller. Also, did you stabilize the underbust seam with anything? Depending on the knit, it might not be stable enough to support the gathers on its own, so the seam ends up stretched out of shape. Some light elastic might do the trick if this is the case.
-- Edited on 1/5/13 5:42 PM --

beauturbo

California USA
Member since 5/2/09
Posts: 4506
Skill: Advanced





Date: 1/5/13 4:59 PM

I don't know why, or really what went wrong either, but in the end, it looks like the overlapping bodice piece on the outside overlap, just ended up bigger in width and maybe even longer in length, where it was sewn to the midriff band, than the matching to it, underlapping one on the other side. Also the gathers not distributed in such a way that they ended up in the best of places too.

Hard to know why, and I have never used that pattern and it's just unknown to me, but maybe fabric really got stretched there, particular if doing and undoing it twice, or maybe it really got cut out at a different size than the rest;(kind of looks like that to me even) if that was possible, or maybe not on grain the same way, or really just anything.

But if I wanted to ignore all that, whatever happened and I just wanted to attempt try to fix in the most simple way for me, I think I would have to at least undo the lower stitching on that overlapping bodice piece from the waist inset, at about an inch after it was sewn on the finished overlap edge of it, probably going back all the way to the side seam there. Then you got to decide if it was cut out too big, or instead maybe fabric just all stretched out now. If you think just stretched out, you could try to steam it back into place and run a gathering thread along the bottom edge of it, or if it's just cotton knit, you might even be able to just toss it in the washing machine and dryer and hope that will bring it back to shape, as if that seam is undone right there, and only stretched out, it really might do that.

But in the end, I would probably just run several rows like at least 3 or 4 of them of large basting stitches along the bottom of that one overlapping bodice piece about an inch or so apart and above the cut edge of it. Pull up the gathers some but don't tie off. Then just try it on, smooth it down, over the bust on that side, draw up gatherings into best of places (for just your visually) , and actually place the now loose and free and unattached midriff section free edge onto the lower free edge of the bodice piece with all the gathering lines in it, and just pin it on to there, overlapping it over the bottom of the bodice piece just where ever it looked best and right on you, while keeping on rearranging your gathers in the basting there.

Done that way, it really probably won't match up cut edge to cut edge anymore at all, but that does not really matter, if just trying to make a "save" with the dress probably. Then just pin it where it looks best, while you are still wearing it. Take off dress, and hand baste it there, and then sew it down. Try to make it, so there are no gathers close to the center overlap edge at all, and also no gathers close in to your underarm at all, and pretty much only the gathers concentrated more just under the center part of your bust instead.

After all that, just pull out any basting threads that show above your finished sewing, and hopefully it might just look and fit a lot better on that one side.

So that might address a "save" with what you got right now, with maybe the least amount of work, if you were not a "super perfectionist" about it, and it still may look fine afterwards.

It really does not address what size to cut of someone's pattern, how good their directions might have been, if you followed them or not, their drafting of the pattern or how you cut it out, or a whole bunch of other all just unknown to me things though, but maybe all that is not even all that important, as long as you just like it the end and are actually just going to be wearing it anyways. If so, I guess you could try that.





BeckyNoSleep


USA
Member since 4/19/10
Posts: 140
Skill: Intermediate



Date: 1/5/13 5:26 PM

A couple of things - it looks like from your photo that the outer overlapping edge ends up right under your bust point, where at least in the drawing it looks closer to the center of the chest. From the way it looks to be constructed, there would be no way to have that under bust seam be straight unless it was tethered to something more than a single layer of jersey at the waist. Maybe try stitching on some clear elastic under slight tension? Also, I would note that the model in the photo has her arms up on that fence, and to me that just screams that she is posing to hide a fit problem. Even then, that under-bust seam doesn't look that straight.
Have you ever made Jalie 2804? That is a well-reviewed pattern here on PR, and it might be worth a try to compare how that pattern is drafted and constructed to the Tiramisu pattern. I also noticed that this is the first pattern that this company/designer has produced - which means there are a lot of unknowns. Nothing wrong with trying something new, but it's sort of like going on a blind date! :)
Good luck!

MissParayim


Member since 3/22/12
Posts: 134
Skill: Advanced Beginner



Date: 1/5/13 5:29 PM

Thanks for taking a look. In hindsight, I think I should have used the walking foot zig zag for fit purposes as picking the stretch stitches out of the fabric probably has stretched it out of shape. I think I'll toss it in the washer as dryer and see if that helps at all. If not, I'm going to try gain with walking foot and zig zag and see if that makes a difference. I'll try to use some stabilizer on the under bust seam too.

------
www.missparayim.com

Sew4Fun


AUSTRALIA
Member since 6/23/04
Posts: 4887
Skill: Advanced





Date: 1/5/13 5:42 PM

A couple of thoughts.
1. Did you shorten above the waistband for your petite shape?
2. What is your fabric? A cotton knit what (jersey, interlock) and does it contain lycra?
3. This is a new independent pattern company so it's hard to know what their drafting is like. The drafting could be "off". Just because someone sells a pattern doesn't mean it's drafted well. I'm not saying it isn't drafted well, just that the company is new and untested at this early stage.

-- Edited on 1/5/13 5:43 PM --

------
Belinda. Melbourne, Australia
http://sew-4-fun.blogspot.com/

MissParayim


Member since 3/22/12
Posts: 134
Skill: Advanced Beginner





Date: 1/5/13 6:38 PM

It's a ribbed cotton with 15% stretch.
http://www.girlcharlee.com/teacups-on-white-baby-cotton-ribbed-knit-fabric-p-5009.html?cPath=90_102

I did not shorten it at all, and the bottom of the waist is already right at my waist. I'm kind of surprised and embarrassed that I apparently crossed the front in the wrong places. There were notches and I matched them up. I'm thinking more and more I should just recut this thing and cross the front where it feels right and forget the notches.


------
www.missparayim.com

Sew4Fun


AUSTRALIA
Member since 6/23/04
Posts: 4887
Skill: Advanced





1 member likes this.



Date: 1/5/13 7:07 PM

Quote:
It's a ribbed cotton with 15% stretch.


Ok, personally I think this is not a good match of fabric and pattern. Cotton rib knit (no lycra) doesn't have enough recovery for this style. The dress needs something with lycra that has better recovery IMHO. The sagging under the bust I believe is mostly due to poor fabric choice. The fabric stretches but doesn't recover (pull in) under the bust and at the waist like it should to be fitted. The wonky waist is also due to the fabric, again because it doesn't have enough recovery.

There may also be an issue with the length causing some of the sagginess but until you try another fabric it's hard to tell. The waistband will sit in the right place regardless of length so this isn't an indication. What happens instead is the top bodice will sag and droop over the waistband if there is too much length, as seen in this second photo. HTH

-- Edited on 1/5/13 7:11 PM --

------
Belinda. Melbourne, Australia
http://sew-4-fun.blogspot.com/

MissParayim


Member since 3/22/12
Posts: 134
Skill: Advanced Beginner



Date: 1/5/13 7:24 PM

That does help, thanks.
I think I'll hold off on this and try another fabric. It's a shame the teacups didn't work, but I'm sure I can figure something out for the leftovers.

------
www.missparayim.com

beauturbo

California USA
Member since 5/2/09
Posts: 4506
Skill: Advanced





1 member likes this.



Date: 1/6/13 6:55 PM

If the dress pulls over hips with no zipper, I think if you just keep the midriff piece and were to cut the top off of it, then if you fold that midriff piece down in half or even less than half, then you could just use it as a casing for some elastic and actually have a very nice pull on elastic waist skirt out of it too....just in case you really are going to use it for something else. Maybe you would really have enough left over uncut fabric to make a matching tank top to go with it or something like that?
Printable Version
* Advertising and soliciting is strictly prohibited on PatternReview.com. If you find a post which is not in agreement with our Terms and Conditions, please click on the Report Post button to report it.
Online Class
Create a Jacket Muslin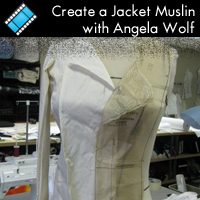 Online Class
Sew a Designer Unlined Jacket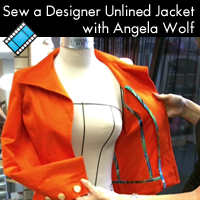 Liberty Jane Patterns Heritage Doll Bubblegum

by: Char in KS
Review
Burda 9829

by: Rairscat
Review
Sew Liberated Simple Skinny Jeans Pattern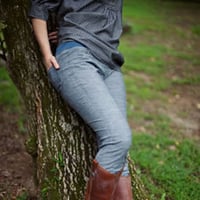 Pattern Details
Islander Sewing Systems Every Bodies Shirt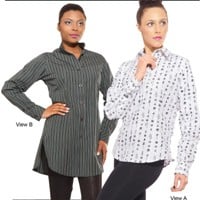 Pattern Details