reissgirl

Member since 1/10/13
Posts: 3



Date: 1/12/13 1:23 AM

My husband bought me my first sewing machine a few years ago - a Singer from a big box store - and it died last week. Good riddance! I used it mainly for home decor projects, mending, and sewing kids' clothing. My budget for a replacement is around $1,000.

I went to my local dealers to try out Bernina, Viking and Janome. I am intent on getting a better quality machine that can be serviced if something goes awry (Singers are not serviced in my area). I really loved some of the Janome features, especially the automatic thread cutter, but the machine just felt too similar to my old one. I found the Viking machines really ergonomic and comfortable, but during the demo about ten things went haywire with the machine. We had to recalibrate the screen, the bobbin jammed, the button hole foot kept stitching forward instead of turning to make a buttonhole, etc. Also, the Viking machines shook like crazy when I sewed fast.

I fell in love with the Bernina 350. It feels like I found "the wedding dress," and all other dresses are really pretty, but they just don't compare. I have two reservations about the machine, though. One, will I be frustrated with the 3/4 size? How will that work when I'm trying to piece together fabric panels for a king duvet cover, for example. Second, the 350 is made in Bernina's Thailand factory, not in Switzerland. I know that they own their factory, but I'm still wondering if I'd be getting the same quality Bernina that everyone speaks of here.

My other consideration is to get an older Bernina, thinking that I'll get a little more quality for my money. I'd only be interested in a machine that can still be repaired, if necessary.

Any thoughts? Do I go with the 350 - perhaps my concerns are unfounded? Or do I go with a tried-and-true workhorse like the 1230? Or perhaps there are more recent machines I can find used?

Thanks! I always knew there were things I didn't like about my Singer, but I had no idea what I was missing out on. :)

Sibilance7

Member since 8/10/11
Posts: 590
Skill: Intermediate



Date: 1/12/13 1:48 AM

I had the 350 for a while and I really, really loved it. I regret getting rid of it. Several others here have 350s and I don't think anyone has ever had any problems. Many of Bernina's machines are made in their Thai factory now, but everyone who's sewn on both Swiss and Thai machines says they can't tell the difference.

I loved how sturdy, precise, and trouble-free my 350 was. I wrote a review of it that details everything I loved about the machine. I noted at the end that I didn't like how the presser foot didn't lift up extra high like some machines do. I eventually upgraded to a Bernina 430 partially because of that, but also because I got a bit of a larger harp, adjustable presser foot pressure, ability to use the BSR, and automatic tie-off. I sold the 350 to upgrade, but I really miss that machine. I have since heard from others who have the knee lifter that the knee lift makes the presser foot go up higher. I didn't have the knee lifter as it's an additional $200 or so to have it added.

I'm sure you'll love the 350 if you get it because it's a wonderful machine, but maybe others will chime in so you can figure out if there's an option out there you'd love even better.

------
My blog: www.feministstitch.com

I sew on:
Olivia, my Pfurple Pfaff Creative Performance
Pfaff Passport 2.0
BabyLock Evolution


MochaB

Member since 2/8/09
Posts: 163



In reply to reissgirl

Date: 1/12/13 4:05 AM

I have a Bernina 230PE, the predecessor to the 350. Very little has changed between the two models besides the machine exterior and the LED lighting. Like the 350, the 230 was made in Thailand. I have a Swiss-made Bernina 640E as well. I got both machines in early 2009.

I have had zero problems with the quality of the 230. I love sewing on it. I pieced a large quilt on it, and made an awning for a lawn swing. It has sewn through anything I have tried and is very reliable. I think the 3/4 size is a bigger issue for quilting. Most of your home dec projects can be accomplished with the bulk of the fabric on the left side of the needle.

I love my 640E, but it has been in the shop a lot. My 230 only had one problem, and it was covered under warranty. I had a Pfaff for 25 years, and it was the same size as my 230. I sewed everything on it. My 230 is a much better machine. The 3 Series is an incredible bargain for what you get in terms of quality and performance. I will keep mine until it can't form stitches anymore.

iSewQuiltArt


Australian Capital Territory Australia
Member since 4/4/08
Posts: 3784
Skill: Advanced



Date: 1/12/13 4:37 AM

They're great solid machines and don't worry about the Thai production. It is not outsourced out of Bernina's real control. It is a Bernina controlled factory and the quality on the machines is every bit as good as the Swiss made machines.

I have the 380 and it takes a beating travelling and in the classroom. It has no problems piercing thick fabrics. I have quilted several medium to large quilts on it and bulky dressmaking projects and bags now and then. With the walking foot it handles knits just fine.

Go with your intuition about what feels good. I did and although I do have other Berninas for different reasons I do love my 3 series machine very much.

------
Quilting up a storm, when I'm not shredding the sky.
Bernina Girl in possession of a small herd.



SouthernStitch


USA
Member since 8/24/02
Posts: 12009
Skill: Intermediate
Body Type:


1 member likes this.




Date: 1/12/13 11:35 AM

Another happy 350 owner. I am considering someday trading up to the 530 or 550, so that I can have a larger harp, the sharp new screen, and the presser foot pressure control, which is not on the 350. It's heavier, and so I'm not sure I'd want it as a travel machine, but I'm considering it since I never take classes or travel with a machine anymore. Even our ASG is getting away from bringing our machines to meetings. We're doing more *demo* style programs where it's just not necessary. And if I do need to take it somewhere, it's not out of the question to lift 5 more lbs.

To piece together two pieces that have been cut on the lengthwise grain, the top layer doesn't stretch at all. But, piecing two fabrics cut on the crosswise, the top layer does stretch a bit and I have to use the walking foot. That is NOT a problem for me, as I enjoy using that foot. But it may be a consideration for you.

------
Bernina 780, and 530
Babylock Evolution
Singer 403a

When life gives you green velvet curtains, make a green velvet dress.

Soolip


California USA
Member since 6/18/08
Posts: 2480
Skill: Advanced



In reply to reissgirl

6 members like this.



Date: 1/12/13 3:05 PM

Quote: reissgirl
Second, the 350 is made in Bernina's Thailand factory, not in Switzerland. I know that they own their factory, but I'm still wondering if I'd be getting the same quality Bernina that everyone speaks of here.


The stuff coming out of Thailand seems to have fewer problems than the Swiss-assembled machines. I'm not sure why some people people believe that if something in manufactured by Asians it is somehow of lesser quality. All those spiffy, expensive, reliable and well-supported Apple Macintoshes, iPhones, iPads, etc are made in China, after all...

ilesliemy

Texas USA
Member since 2/25/05
Posts: 1463
Skill: Intermediate

1 member likes this.




Date: 1/12/13 4:51 PM

To get the extra high pressure foot lift you have to use the hands free knee lever and it is optional on the 350. Also I must be lucky but my 230 doesn't push the fabric unevenly. I had a 1031 that did and my dealer adjusted it while I waited. I love these Activa's and while it is not my only machine I use it a lot. It also travels with me in our motorhome where it is my only machine. I mend with it, piece quilts with it and on rare occasions I have free motion quilted small items with it. It makes great buttonholes too. I have added the knee lever and the famous Bernina foot pedal which raises the needle with a rocking motion. If you love the 350 buy it!

Leslie

------
Bernina Gal

Maia B


Illinois USA
Member since 10/27/10
Posts: 5296
Skill: Advanced Beginner



Date: 1/12/13 7:08 PM

My Thai-made 240 sews with all the precision, power, and beautiful stitches as my Swiss-made Berninas. It just has a smaller, two-tone screen and fewer features. It's from the Activa line that preceded the 3 series.

I haven't had any issue with the 240 not being able to adjust presser foot pressure. My unconfirmed suspicion is that it's set lighter/less pressure than the models on which presser foot pressure is adjustable.

When I was shopping for a travel/class Bernina, the 3 series were new and overpriced in my area, so I went with a 240 for more features at a lower price. But the lighting, screen, and cosmetics are improved on the 350.

------
🌸 Plenty of machines, mostly Berninas 🌸

reissgirl

Member since 1/10/13
Posts: 3



Date: 1/12/13 7:47 PM

Thanks for all the feedback. I feel totally relieved of my concerns about the quality of the Thai machines.

I've never used a machine with adjustable pressed foot pressure. Clearly the 350 would be a major step up from my cheap Singer, but I still want to make sure I'm getting a machine I can grow into. I have no plans of quilting, just need something that will not leave me frustrated when sewing garments, hemming, etc. My old machine gave me problems almost every time I used it.

The 350 package comes with the pressure
Foot lift bar (yay) and the walking foot.

Are there any older machines I should hold out for that might make better use of my money?

Learn To Sew


Member since 4/12/05
Posts: 14034
Skill: Advanced Beginner



In reply to reissgirl

Date: 1/12/13 9:24 PM

I do not think the 350 or the 3 series comes with adjustable pressure foot pressure. You have to go to the 5 series for that. I wish it was on the 380. It could be, but I do not think it is.

------
Bernina 630, Bernina embroidery module, Pfaff 2036, Bernina 1200DA serger, Unique Sewing Cabinet 450L
Printable Version
* Advertising and soliciting is strictly prohibited on PatternReview.com. If you find a post which is not in agreement with our Terms and Conditions, please click on the Report Post button to report it.
Online Class
Perfectly Fitted Shirt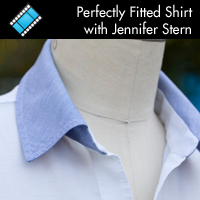 Online Class
Sewing with Slippery & Drapey Fabrics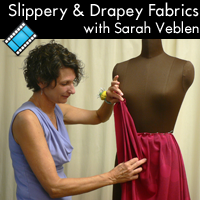 Butterick 5497

by: Lori V
Review
No Pattern Used Roll-top Backpack (Own De

by: childofern...
Review
Victoria Jones Collection Happi Coat & Hanten (230)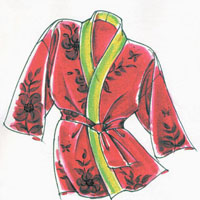 Pattern Details
You Sew Girl Small Tote Pattern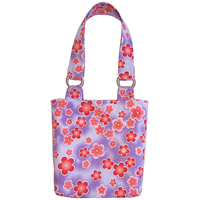 Pattern Details