Miss Fairchild


Advanced
USA
Member since 8/24/02
Posts: 7936



Date: 1/13/13 8:18 AM

I'm toying with the What If? of tossing out all my vintage machines, including my newer ones and getting a brand new TOL ultra expensive ($3,000 and up) model, and I'd like for you to help me. If you have a TOL something or other (Bernina, Babylock, etc) can you please answer the following questions:

1) Do you think vintage machines are inferior? If so, why?
2) What brand of machine did you purchase?
3) Is it the TOL of that brand and what is the model number?
4) Can you give me the listed price?
5) Why did you purchase it?
a) It had lots more features than any other lesser priced model. If yes, what have you personally compared it to?
b) Higher price means better quality
c) All my other sewing friends suggested I buy one
d) I wanted to be "in" with everyone else. They had Berninas/Babylocks, etc., and I wanted to belong.
e) I felt it was about time I moved up in the world
f) It gives me status I can't find anywhere else.

Finally, can you convince me that I should do away with all my other machines and buy one like yours?

Mufffet, as Garfield once said, "No guts, no glory".

------
"Play the cards you are dealt, but choose who is sitting at the table"..AARP magazine

SEE MY ETSY SHOP HERE: http://www.etsy.com/shop/AuntMaymesAttic
My blog: http://auntmaymesattic.wordpress.com/

Julkane


Intermediate
Pennsylvania USA
Member since 9/14/07
Posts: 700

1 member likes this.




Date: 1/13/13 8:44 AM

Oh my - I could never part with most of my machines. I have some beautiful vintage machines that I just look at; they no longer have to work but on a cold snowy day I may play with one. Are you considering a sewing/embroidery machine or just sewing? Remember even if you have a great new machine, you need a back up for when it goes to the shop. And today's machines go to the shop way more than those of yesterday. All that being said I have rarely been influenced by a friend to get a new machine; rather I get new machines for new features that I desire. But I have never bought a new machine because it was the TOL; especially embroidery. I think the TOL embroidery machines have so many features that I would only use once or twice a year so I have not upgraded my embroidery machine for many years. Now my sewing macines that I sew with daily, I look for features that make sewing easier and more enjoyable. I can justify these purchases because I actually use them regularly. Do alot of research, do not buy impulsively and you will have no buyers remorse.

------
Elna Excellence 740, Pfaff Quilt expression 4.0, Janome 300E, Brother 8500D, Babylock Ellageo, Janome 900CPX CoverPro, Brother 5234 Project Runway Serger, Singer Treadle, Singer 66, Singer 99

http://juliannasjourney.blogspot.com/

RipStitcher


Advanced
Member since 5/28/12
Posts: 2782



Date: 1/13/13 8:48 AM

I need coffee before I take a shot at your list.

You could have started a dozen individual topics (& that's not a bad idea) to get discussion on most of these aspects.

------
My pattern video is on www.BionicGearBag.com
The drama is on: www.RipStitcher.com

Wish list:
Sashiko
Ovation serger
Bernina 880 - Just cuz.
Bernina Tula Pink 350SE

Love my:
Babylock Ellisimo Gold
Bernina 550qe
ElnaPress

lgrande


Advanced Beginner
USA
Member since 1/18/12
Posts: 2137





2 members like this.



Date: 1/13/13 9:13 AM

I have no opinion as to whether vintage machines are inferior or not because they do not interest me. In the least.
I have a TOL Bernina and now that I also have a tech who can tweak it properly, I LOVE it to pieces. Of course, I'm a girl who has to have the all the fancy options that only come on the TOL machines. I looked at BL before I bought but don't have a real dealer locally, or any other dealer for that matter.
I really like the looks of the Berninas, for what that's worth. I don't like swoopy shapes or girly colors. I like a 'let's get down to business' looking machine that shouts sophistication.
This machine is the only machine I need. Of course there's a couple of older models in the closet for when the Bernina has to be serviced but I no longer enjoy sewing on them. I'm spoiled now.


------
Linda

Bernina 830LE - Brother Dreamweaver VQ3000 - Bernina B530 - Janome 6600P - Pfaff 1209 - Babylock Evolution - Janome 644 - Babylock Sashiko2 - Babylock BLCS-2

Mufffet


Intermediate
Vermont USA
Member since 8/14/05
Posts: 11086





Date: 1/13/13 11:35 AM

1) Some are and some aren't. Don't want a Morse as they weren't so hot to begin with. Just seem so now in comparison. Singer, Kenmore, Elna, Pfaff, Viking, Bernina and White were the "good" brands back in the day (and I remember the day).

2) Which time?
a. Viking - not TOL, but close - Platinum 770 @ the time listed at somewhere around 2500? Paid 900.
b. Pfaff yes it was TOL at the time I purchased it - 1222E listed in 1977 at somewhere around 1200 and I paid less.
c. Janome - not TOL, listed at 1200 but paid less. MC6300P
Various other not TOL machines.

Bought them because they fit the profile of what I needed at the time and still do.

Skipping to 5 because 3 & 4 are in the last paragraph -

of course "e" !!! HAHahhahhaaa.......to them all!

-- Edited on 1/13/13 11:36 AM --

------
"Be kind whenever possible. It is always possible."
--Dalai Lama

I have sewing machines

Learn To Sew


Advanced Beginner
Member since 4/12/05
Posts: 11803





1 member likes this.



Date: 1/13/13 11:36 AM

I'll ask you a few questions, if I may.

1) What do you want to sew differently than you currently sew?
2) Do you want to learn to do embroidery or stay with garments, home dec, etc?
3) What new features are you interested in? Knee lift, hover, led lighting, wider harp, modern foot pedal, more decorative stitches, more buttonholes, etc.
4) Vintage vs modern. I only had 1 vintage Singer and it did not work right. I'd still like a 401A someday, but it really does not matter. I only wanted it becasue the sound reminds me of being little and listening to Mom sew on her 66. I am more of a bells and whistles girl, and love Bernina. More expensive, but the solid feel of the machine (630) amazes me each time I sew with it. I have a Pfaff, but it is not the quality as my Bernina. Not even close.
5) Higher price for better quality? Not always. This is a grey area and will take a lot of testing on your part to decide this.
6) If you feel it is time to move up in the modern world, do it. You are the only one holding you back.
7) Thin the herd and keep just a back up machine. This might not be easy for you to decide on which one or two to keep. Re-home the rest of them. You will have some room and feel less pressure from so many machines.

I can't wait to read what others will suggest. Have fun. Trying to find THE machine that makes your heart sing is fun and frustrating at the same time.

------
Bernina 630, my much loved main machine
Bernina embroidery module
Pfaff 2036 my back up & travel machine
Babylock Molly, mechanical
Bernina 1200DA serger
Unique Sewing Cabinet 450L

Wendy J

Advanced
Virginia USA
Member since 5/18/07
Posts: 320



Date: 1/13/13 11:47 AM

Vintage machines do not interest me, but many do love them and enjoy collecting them. For years I sewed on a Pfaff 1473 which I loved and still do. At the time I wanted the Bernina 1230, but was talked into the Pfaff as it offered more for the money. I always lusted after a Bernina, yet loved sewing on my Pfaff. I'm a garment sewer. A few years back I was yearning for a Bernina and purchased the Artista 630. This machine sews like a dream. Not an ounce of problem and it does everything plus lots more than I need. I also embroider baby blankets as gifts and the embroidery is perfect every time. My opinion would be to sit and sew at a machine and see how you feel using it. I love using my machine and still am in awe of it! I'm never one to buy a new model until all the "kinks" are worked out of them. It sure is fun to lust after them all! Enjoy your search!

sewfrequent


Intermediate
Texas USA
Member since 6/27/03
Posts: 3221

3 members like this.




Date: 1/13/13 12:04 PM

For what its worth, I don't think many people buy a machine based on b, c, d, or f. Its just not that important to MOST people. When someone plunks down large sums for the TOL's, it is for the possibilities, the promise and the potential they see of being able to create projects with more comfort/ease. Its easy to envision your own projects incorporating the embroidery or the extra-wide stitches or whatever it may be that pops your garter. Vintage machine enthusiasts like the manual hands-on interaction and straight-forward, reliable interface...feeling as though they control it all from start to finish. Not much learning curve other than mastering technique. I'd have to say for you (having been around here for years and reading yours posts) that you will require at least one vintage machine because this is an apples and oranges thing. The vintage has merits the others will never have and the reverse is just as true.

Restart06


Intermediate
USA
Member since 10/29/06
Posts: 2418





Date: 1/13/13 12:22 PM

Miss Fairchild, you know one has to "bond" with their machine(s). There are soooo many models & brands out there to chose from. I would suggest to make a list of what features you want and what you aspire to achieve with this machine. Then look at the dealers....what service and classes do they provide, you know "support". Then take your fabric samples and go sew, sew, sew. Take home the brochures and compare. Check online. Sometimes it comes to a time of toooooo much information, which can make your decision harder. Their will be one or two you will love with the dealer service, and go for it. Everyone has a different brand, just like cars, and no one can pick one for you.

As to vintage machines? Well, I just look at mine, and sew on my computerized machine. Yes, I am spoiled and don't want to go back unless I have to! Have fun shopping!

------
There is no easy way! quote from my Grandfather
Sharing is caring!








jannw


Intermediate
Washington USA
Member since 9/3/06
Posts: 8552





4 members like this.



Date: 1/13/13 12:33 PM

Frankly, I think vintage machines are better! When I first joined PR, there was a wardrobe contest going on and I read the thread..three had to drop out in the last week or so because their machines all broke..everyone was a Bernina! I've never forgotten that...and the estimates were from 1 to 6 weeks in the shop...

I do have a TOL machine..it was TOL about 1961, but it still does what I want/need it to do..

As for the following statement


Quote:
I don't think many people buy a machine based on b, c, d, or f. Its just not that important to MOST people.


I'm obviously in the wrong neighborhood...30 years ago as a single parent, I signed up for some lessons at a local quilt shop. I took my cheap Brother and was met with "Oh my, you are NOT expecting to sew on that, are you??" . Everyone else had expensive machines...mine worked just fine for another 8 years or so...Several months ago, I worked up my nerve and signed up for more lessons and took another cheap Brother(computerized, but still cheap)..I did get some looks, but I noticed that several with the more expensive machines couldn't get them to work properly...I do think that a lot of people are buying machines based on what they read or hear or for the $$ involved without knowing what they want or even learning how to use them.

My local repair shop charges $90 a visit just to look at a machine..repairs and parts may be extra. Warrenties expire or things aren't covered. At this stage of life, I don't want to have to deal with problems or try to learn to push extra buttons to get it to stop or whatever...I'm happy with my vintage and the cheap Brothers if I want something computerized...and if I take any more classes, I'm taking my Featherweight for the status involved!

------
2009-113.25 yds
2010-115.5
2011-80.25+30+donated
2012 86.3 yds..
2013 21.0
Everyone who sews seriously has a stockpile of fabrics, because it is natural to purchase more than can be sewn in any one season" Singer, Timesaving Sewing, 1987


Printable Version
* Advertising and soliciting is strictly prohibited on PatternReview.com. If you find a post which is not in agreement with our Terms and Conditions, please click on the Report Post button to report it.
Altering Jackets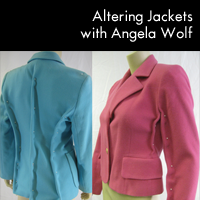 The Contemporary Couture Jacket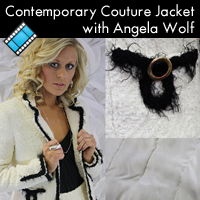 McCall's 6408

by: Stacie Thi...
Review
JSM-Pant 1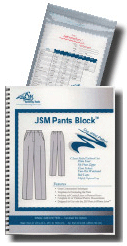 Buy Now
You Sew Girl Laptop Bag Pattern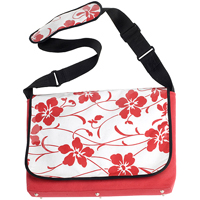 Buy Now
Ottobre Design Magazine 06-2009-4

by: Elizabeth ...
Review