Mrs.Moos


Advanced
USA
Member since 11/5/02
Posts: 2540



Date: 1/16/13 0:18 AM

My kids are going to a communtiy college where the books are outrageous. Does anyone know if college textbooks can be obtained for Kindle or other tablet readers? Is it cheaper?
than the real book?

------
Janome 6500P, Babylock Eclipse SX, Janome Coverpro 1000, Babylock BLCS, Juki 654, Juki 735, Janome 1600PDB, Brother ULT 2002D, Babylock Spirit, Brother 770

LaurenEmme

Advanced Beginner
California USA
Member since 9/13/11
Posts: 181





Date: 1/16/13 0:51 AM

In my last year of college, I was able to buy ACTUAL textbooks off of Amazon, (which was a little cheaper than the bookstore) but I don't know about Kindle or e-reader versions. I would tend to think the publishers might not be terribly open to offering the material for cheaper. (But then again I'm one of those who thinks they "update" the volumes every year so that everyone has to buy new each year instead of used )

------
Bernina 330
BabyLock Ellure Plus BLR3
BabyLock Imagine
Singer 221
Singer 237 converted to treadle
Singer 27 treadle
Necchi BF

Doris W. in TN


Intermediate
Member since 2/9/04
Posts: 8026





1 member likes this.



Date: 1/16/13 9:00 AM

Renting the text books seems to be the big trend these days, but the kids cannot mark or highlight in them. Nonetheless, extremely popular option.There are some online college book rental companies you might want to check out.

I have a Kindle and love it, BUT . . . I will never ever use it again with travel books (Rick Steves, Rough Guide, etc.) on a trip again. I toss this type book in with text books (in my brain) because they are reference books. Flipping pages is much faster than trying to scroll back and forth and find something on a kindle/tablet.

For that reason, I do not buy sewing books for our Kindle or iPad. Sometimes a real book is faster and easier, IMO.

------
iPad's auto-correct is my enema.

minggiddylooloo


Intermediate
Virginia USA
Member since 5/17/05
Posts: 2352

1 member likes this.




Date: 1/16/13 9:15 AM

Don't forget to check out buying international versions of the book. I started classes this week and purchased two of my accounting books online (valorebooks.com) at 1/3 of the US text price. Based on the numbers I've seen, renting textbooks is cheaper by 20-30% and electronic versions of books (if they are available) cost almost as much as the hardcopies. Sometimes the publishers will offer loose-leaf versions of the book at about 70% of the cost of a bound copy.

------
I'm finally a blogger!
sewming.blogspot.com

GwenH

Advanced Beginner
Member since 8/26/09
Posts: 809



Date: 1/16/13 9:19 AM

I've seen the rental places too, although sometimes the savings isn't as great as you might think. A good option though, unless it's a basic reference in your major that you want to keep.

Another place not to overlook would be ebay and half.com and other online sellers. One year I had a book I couldn't sell back for more than a few dollars because my college didn't have the course the next semester. Instead I sold it on ebay. I got more money and the buyer got a big discount. It was being used elsewhere in the country.

I've seen some textbooks available as ebooks but I'm with Doris on ease of use of a physical reference book. However, I'm not too convinced the inability to mark up a book is such a great loss. I have seen so many book with the first chapter all but obliterated by yellow highlighter, underlining, and notes and then the book is clean after that. Creating seperate notes or outline is as effective or more so.

Textbooks are crazy expensive for sure. It's a racket too with publishers often putting out a new edition that has few changes to justify outdating all the previous edition books.
-- Edited on 1/16/13 9:21 AM --

tlmck3


Advanced Beginner
Illinois USA
Member since 7/11/05
Posts: 3782



Date: 1/16/13 11:34 AM

I work at a college bookstore. At least at our store, the rental books CAN be highlighted, within reason. We're a Barnes and Noble. Check with your bookstore to see what the rule is there.

Not all books are available for rental. It depends on the publisher.

Some, but not all books are available as e-books.

An even smaller number are available as e-book rentals which expire after a set number of days. Again, it all depends on the publisher.

Some books are available as downloads, but, from Barnes and Noble at least, you usually have to download the free nook study app to access them and not all books are compatible with the app, especially on tablets. I think it is more successful on traditional laptops. It's kind of a crapshoot. I have no idea how well downloading textbooks works on the Kindle.

Check on line for the best prices--which may or may not be offset by what you may have to pay in expedited shipping to get the books in time for classes to begin.


------
I am going for a level of perfection that is only mine... Most of the pleasure is in getting that last little piece perfect...Inspiration is for amateurs. The rest of us just keep showing up and doing the work.

Chuck Close, painter, printmaker, photographer

Hope has two lovely daughters: Anger and Courage

St. Augustine


Padmé


Member since 7/12/06
Posts: 1874





Date: 1/16/13 12:13 PM

Most of them are not available at my sons cc. Last semester he was able to get one. He has a notebook and he downloaded to that. He also put it on his larger laptop for easier reading. He also copied off large quantities of text and printed it out. He's 4.5 and a perfectionist. As far as it being cheaper, no, not really. Books to buy were 450ish this year for 4 classes, (a really good deal). I rented 90% of them as none were available on Kindle and paid 300ish. Kindle would have been close to the 300 mark. Buybacks used to be good, but they rarely buy back anymore. Renting is good but you loose all of the money you could have gotten in a buyback.

This semester none of the books were available for download, but most of the math teachers are saying to take back the book and get the code and they will do everything else online. The World Lit., teacher said to not get the Norton anthologies and he will provide pdfs or you can use old Nortons, and he will have more stuff online. Another teacher said the same thing, and one teacher needs the book, although he didn't want to change books as he had prepared Power Points for the last book.

It seems like we did well this semester. He had been getting a small scholarship, but new fees ate that up. We've been getting that scholarship since my oldest was at the same school and it just seems shocking to see fees take it away when it used to cover all the books.

Then we saw a rash of changing out books but not buying back the old ones. Today is day 2 of his classes and he's lost more teachers and shuffled a number of classes, so we are still trying to find out what the final schedule will be. He lost a science and had to substitute a business because the teacher decided to drop that class.

diane s


Intermediate
Oregon USA
Member since 8/24/02
Posts: 4913



Date: 1/16/13 12:16 PM

My daughter bought and sold college textbooks from half.com, it's part of Ebay.
As for the kindle, I have one, I think it's cumbersome to go between chapters. For fiction it works pretty well, but I downloaded a cookbook, and I don't like to use it.

------
My grandmother taught me to sew when I was 10, and I've been sewing ever since.

ShantiSeamstressing


Advanced Beginner
Member since 6/11/10
Posts: 1695



Date: 1/16/13 1:21 PM

There is also paperbackswap which has all manner of books, including textbooks.

I did read of a study that found that students studying from an actual book versus an e-reader were able to retain the information after less amount of time than those studying the same material from the e-reader. It took longer, in other words, electronically, for the material to sink in.

Padmé


Member since 7/12/06
Posts: 1874



Date: 1/16/13 1:22 PM

I've sold some on Amazon, but I'm not the greatest fan of that. Being a mom, I know to include numbers, years, publishers, printings, and even what's pictured on the first cover.

I was getting people who didn't read that part, or decided it was the wrong book just conincidently after the time period of the first major test. Then you have to deal with the book that they have used until they decided it was the wrong book just at the drop out period when you can get more of a refund. You thought you had sold the book to buy another book, and the other book was misadvertised, and your book is coming back to you because some other irresponsible person wants their refund. I'm still selling a few books that were refused a buy back, but I take the time to write all the important edition information down.

We've also gotten books that were not the same book as what they had advertised. It's frustrating and time consuming. I am so glad when the teachers will work with the kids and not the publishers.


My 20, almost 21 year old son in his 2nd year of spanish, and 3 boys 2 to 3 years younger, first year up there, come into the office. One or more had gotten a scholarship based on some issue and wanted to know when they could drop the class and get the scholarship money handed to them. Now, while this is being explained, the other 2 were saying in spanish my son is a dirty white poor boy trash. At that point, he looks up and smiles at them. It must have been time to leave, because the office had finished explaining to the one boy, he could drop, but he couldn't get his scholarship money back in a cash refund.

Being the mom, I'm not too happy with the little brats, and does their mother know what they just tried to do, and how dare they say that when they don't even know my son or anyone in our family.
-- Edited on 1/16/13 1:26 PM --
Printable Version
* Advertising and soliciting is strictly prohibited on PatternReview.com. If you find a post which is not in agreement with our Terms and Conditions, please click on the Report Post button to report it.
Online Class
Bust Adjustments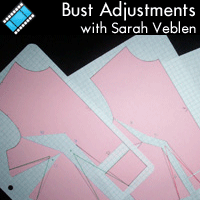 Online Class
Leather 101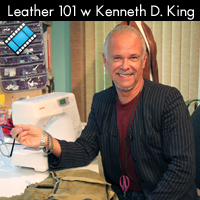 Self Drafted Pattern Designed after Burda 8123

by: julliams
Review
Christine Jonson Bell Sleeve Wrap & A-Line Skirt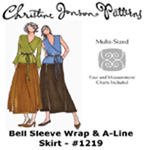 More Info
Maggie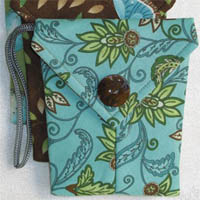 More Info
Butterick 8576

by: rosiewedne...
Review