Cat n Bull


NC USA
Member since 2/17/06
Posts: 4452



Date: 1/17/13 11:04 PM

I am just starting again with embroidery, I have a Pfaff Creative 4 and their 5D software.

I am NOT good with computers, which is one of the reasons why I haven't done much with embroidery. I find the 5D software to be REALLY challenging to figure out, and I don't enjoy fiddling with computer stuff.

I made a design with a few separate embroideries, monsters and my grandson's name, then consolidated them into one. I re-sized the individual monsters the normal way you make anything on a computer bigger or smaller, just dragged the box around it smaller. It never even occurred to me to see if the stitch count changed!

I used cotton quilting fabric and a cut away stabilizer, which seemed really thin to me. It says lightweight but it also said it was good for cotton.

Almost immediately after I started embroidering I noticed the fabric had MAJOR puckers. So I stopped, took the hoop out and tightened it up a bit, then started up again.

That one that was puckered finished out, not great. The fabric was really puckered. The next one was perfect. The one after that was perfect.

Then it came to the one I made SUPER super small. I did notice that it seemed to be an AWFUL LOT of stitches for such a tiny monster. The machine started making protesty kinds of noises, and the needle broke! Took off the hoop and there was a MOUNTAIN of thread on the underside!

Uggggg.....I actually shaved off the mountain, and tried to finish, I just skipped over the tiny one and went to the next step, which was eyes on the perfect ones.

Nope. Another needle broke, then I got the motor overload message.

There was so much thread on the underside it was like a brick!

I switched the machine to sewing mode and tested it, it sewed fine. It even sewed over the embroidered bricks, but it was a noticeable difference.

So I went back to the computer and started fresh. I paid attention to the stitch count, and sure enough just dragging the design smaller does NOT change the stitch count at all!

Uggg...my poor machine!!

I figured out how to reduce by percentage, and it DID reduce the stitch count. But now I am super paranoid. Did it reduce it enough? I could not believe how much thread was in those monsters!

I reduced one down to 15% of the original size, and my first attempt had the SAME amount of stitches in that tiny monster! I ended up eliminating that little one altogether. It was SUPER cute, my grandson has an "i" in his name and the bitty monster was the dot over it, but I will have an anxiety attack while the dang thing stitches out!

What kind of stabilizer is best for quilting cotton? I have some tear away that seems thicker, but I remember reading somewhere that tear away is not as good as cut away.

I will make sure I hoop it better. I was using a size 14 embroidery needles then tried an 11 which broke right away
. What size is good for cotton?

I am really worried I messed up my machine AGAIN!!!! I JUST got it back from the shop. I jammed a needle in it before AND knocked out the screw to the thread cutter! Surprise surprise the machine didn't sew so well with the thread cutter loose and rattling around.







------
Cathryn

Mufffet


Intermediate
VT USA
Member since 8/14/05
Posts: 10795





1 member likes this.



Date: 1/18/13 0:18 AM

I hope you get this problem worked through - I know absolutely nothing about embroidery, but something about things going wrong. Hang in there and get some rest tonight and regroup tomorrow.

------
"Be kind whenever possible. It is always possible."
--Dalai Lama

I have sewing machines

aslinnd


Advanced Beginner
AUSTRALIA
Member since 5/28/07
Posts: 809

1 member likes this.




Date: 1/18/13 2:24 AM

the rule of thumb is you should not resize by more or less than 20% of the design. That is what I used when using the 5D. so 15% of the original size loses too much in the translation. Do you 5d Embroidery Extra or the suite? In the 4D suite, in the stitch module you adjusted for density, not sure in 5D as I gave the 4d a miss and only use the embroidery extra. You can take it to the design tab to see how you can trim any excess but I think the amount of the shift may be too much for the design.

I don't have a pfaff but on my brother I use size 11 titanium organ needles for all embroidery. On the older pfaff I used a 14 topstitch.

I like medium cutway stabiliser as its usually a good all around option. It can be a bit stiff depending on fabric. I've used floriani, sulky so strong, and whatever you get off the roll at most quilt stores in the medium cutaway I find it a no brainer. I've used the madiera in the lighter weight stabiliser tearaway nice because very soft feel but only for light openwork designs. for some clothing a no show mesh on the back is also very nice and widely used.

Sounds like you sorted it ok. you might want to try some poly or rayon thread and run some test stitchout along with cotton or silk to get an idea about the look. I've embroidered with cotton and I think it works in some designs better than others, also may have to factor in that the design was digitised for either poly or rayon. I'm a thread skeptic (because I've always been able to use any thread without too much fuss) but alot of people have very different experiences with thread.

Embroidery can be very frustrating when it goes wrong it really goes wrong.

quiltingwolf


Intermediate
MD
Member since 12/15/02
Posts: 6618





1 member likes this.



Date: 1/18/13 7:18 AM

Quilting cotton is tricky I embroider on it 90% of the time as I incorporated designs into quilting. However you really have to watch the density of your design.I never use anything lighter then medium cut away and a lot of times use sticky back when I can. But some designs are just to dense for it. If it's a quilt I might use just plain white fleece for the stabilizer. batting fleece not sweatsuit fleece. I believe you can also get that as a fusible although I never have. And of course hooping it correctly. and that can be the hard part you don't want to hooping too loose or too tight. and when you resizing designs have to be careful the rule of thumb is 20% but it really depends on designs the denser it is the more potential for problems. Especially in a designs that built in layers.

------
quiltingwolf.blogspot.com

biochemistress


Advanced
VA USA
Member since 11/8/05
Posts: 406

1 member likes this.




Date: 1/18/13 7:35 AM

It's good that you figured out how to reduce the stitch count when reducing the size of a design. As far as the really tiny one, it would need to be re-digitized into very simple shapes, little detail, and satin stitch if it's less than 7mm wide/tall. If it's that small I would also use a size 11 needle; maybe even a 9.

Usually the biggest problem when you make designs bigger is the density suffers, which is mostly corrected by software. Making designs smaller is much more intricate and changes many more parameters than enlarging.

After all this hopefully your machine is OK, but if it's not, you have to take it back to have it checked. Don't ignore it, it might end up a huge problem instead of a small one.

Cat n Bull


NC USA
Member since 2/17/06
Posts: 4452





Date: 1/18/13 9:09 AM

Quote: aslinnd
the rule of thumb is you should not resize by more or less than 20% of the design. That is what I used when using the 5D. so 15% of the original size loses too much in the translation. Do you 5d Embroidery Extra or the suite? In the 4D suite, in the stitch module you adjusted for density, not sure in 5D as I gave the 4d a miss and only use the embroidery extra. You can take it to the design tab to see how you can trim any excess but I think the amount of the shift may be too much for the design.



I don't have a pfaff but on my brother I use size 11 titanium organ needles for all embroidery. On the older pfaff I used a 14 topstitch.



I like medium cutway stabiliser as its usually a good all around option. It can be a bit stiff depending on fabric. I've used floriani, sulky so strong, and whatever you get off the roll at most quilt stores in the medium cutaway I find it a no brainer. I've used the madiera in the lighter weight stabiliser tearaway nice because very soft feel but only for light openwork designs. for some clothing a no show mesh on the back is also very nice and widely used.



Sounds like you sorted it ok. you might want to try some poly or rayon thread and run some test stitchout along with cotton or silk to get an idea about the look. I've embroidered with cotton and I think it works in some designs better than others, also may have to factor in that the design was digitised for either poly or rayon. I'm a thread skeptic (because I've always been able to use any thread without too much fuss) but alot of people have very different experiences with thread.



Embroidery can be very frustrating when it goes wrong it really goes wrong.


Thank you SO MUCH for your help!

I have the 5D embroidery suite. There are SO MANY programs/THINGS with this software I don't know what's what!

I was expecting WAAYYYY too much to resize those big monsters into little ones! I did eliminate one of them, now I am not so sure about the other 3.

Can you tell me EXACTLY what part of the software changes density? Is density and stitch count the same thing?

I have a very strong feeling the software I have is perfectly capable of doing what I need, I can take a photo and turn it an embroidery for crying out loud but I can't even figure out how to make one already an embroidery smaller!

I am using Isacord poly thread and bottomline in the bobbin. I have found that my machine is really needle picky, thread not so much.

Now I remember why I stepped away from embroidery for so long! It's not the machine it's the dang computer work involved that I have problems with!

------
Cathryn

Cat n Bull


NC USA
Member since 2/17/06
Posts: 4452





In reply to biochemistress <<



Date: 1/18/13 9:12 AM

Quote: biochemistress
It's good that you figured out how to reduce the stitch count when reducing the size of a design. As far as the really tiny one, it would need to be re-digitized into very simple shapes, little detail, and satin stitch if it's less than 7mm wide/tall. If it's that small I would also use a size 11 needle; maybe even a 9.



Usually the biggest problem when you make designs bigger is the density suffers, which is mostly corrected by software. Making designs smaller is much more intricate and changes many more parameters than enlarging.



After all this hopefully your machine is OK, but if it's not, you have to take it back to have it checked. Don't ignore it, it might end up a huge problem instead of a small one.


I am skipping the tiny one for now. It looks so cute on paper, but not worth it to figure it out!

I did test sew on my machine, and it seemed OK. I will have 10 kinds of fits if it has to go back again!!

------
Cathryn

Doris W. in TN


Intermediate
TN USA
Member since 2/9/04
Posts: 7725





1 member likes this.



Date: 1/18/13 10:42 AM

Quote: Cat n Bull
Is density and stitch count the same thing?


In my experience, the answer is yes, maybe, sometimes, it depends. Here is an excellent web site that has a great exercise you can do with your software and machine. I did it on mine and it is sooo helpful:
Lindagee on stitch density
and the exercise itself:
and the density exercise for YOUR software & machine

One thing to remember is the original design and the density programmed by the original digitizer. IMO, some designs are horribly too dense from the start. After I did that density exercise linked above, I keep it by my computer for reference. More times than not, I reduce density in a design.

Also, quilters cotton is usually too thin for the designs I want to use, even after reducing density. I have never had a pucker-free stitch-out, yet, in just the fabric. My next experiment will be with fusible interfacing on the back to beef up the fabric.

Finally, reducing a design to 15% of its original size is a scary thing, IMO, and I'm not sure I would attempt such a drastic change.
-- Edited on 1/18/13 10:43 AM --
soog

Member since 1/10/13
Posts: 6



Date: 1/18/13 11:29 AM

Thanks for the links to the density information Doris W -- definitely a topic I want/need to learn a lot more about! :)

quiltingwolf


Intermediate
MD
Member since 12/15/02
Posts: 6618



Date: 1/18/13 12:21 PM

Yes when one person has a problem we get such great answers and ideas of how to solve it.

------
quiltingwolf.blogspot.com
Printable Version
* Advertising and soliciting is strictly prohibited on PatternReview.com. If you find a post which is not in agreement with our Terms and Conditions, please click on the Report Post button to report it.
Put it on the Bias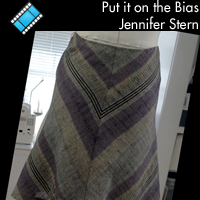 Fit the Tee to a T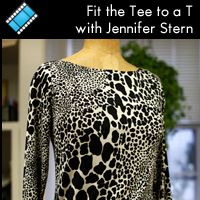 Simplicity 0579

by: beanchor
Review
Islander Sewing Systems Irish Coat Pattern Pattern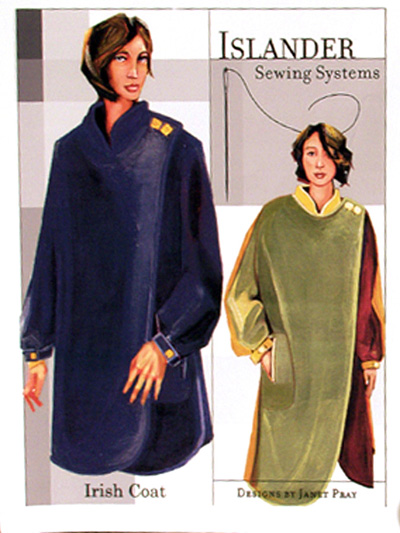 Buy Now
Favorite Things Cute Skirts Pattern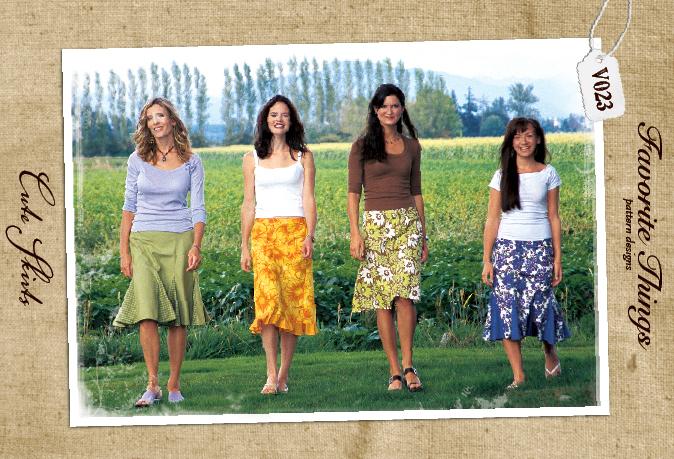 Buy Now
Butterick 5889

by: SteffieMar...
Review