Lori9999


Arizona USA
Member since 12/6/12
Posts: 64
Skill: Advanced Beginner



Date: 1/20/13 1:05 AM

I have completed a shirt sewn using what Hancock fabrics labeled "100% polyester woven suede". It is a very soft micro suede type material which I had a real problem sewing until I switched to the Schmetz Microtex needles.

Anyway, I finally got the shirt itself completed but when I try to sew the buttonholes (or any zigzag stitch on the right side of the fabric), I get nothing but skipped stitches.

I have changed the needle, but that didn't help. I tried using Solvy (stabilizer). I tried using a tear-away stabilizer. I'm out of ideas ... Any suggestions would be greatly appreciated.



------
Pfaff Creative Sensation
Janome New Home MC 6000
Babylock Cover Stitch
Babylock Enlighten Serger
Bernina Deco 340
Simplicity 12 Needle Felting Machine

beauturbo

California USA
Member since 5/2/09
Posts: 4423
Skill: Advanced





Date: 1/20/13 7:07 PM

Is sewing them on, just the old fashioned way by hand just out of the question for any reason? I would just do that instead.

There are some or a least a few micro suede type fabrics out there that are just a pita to sew on. And really sometimes does not matter what sewing machine you use (old from 1950's or multi-thousand and brand new) or all those in a row and with every kind needle made for every purpose and still a stinker to sew on sometimes.

My feeling on that, when that happens, is just the fabric even, probably did not even get enough "sew-ablity" testing after it left some fabric factory someplace and even ended up in some big chain store. Also that stores just probably order and stock fabric and never really even try to sew on any sample of it first either. I have once or twice, even bought some dense, more micro suede fabric like that, and I actually can get most of it to sew out on any machine. A few not so good though, and not without just way more effort than worth it at all.

So all the problems you were having with not a zig zag swing, got solved by all those other things you did to make that happen. But now when you got that zig zag swing in there, plus added to that, the fact you got the height of a button in there to, all those things not working now, and when the machine goes to try to make the stitch to sew the buttons on, for some reason the needle in the thread is not close enough to your hook to even catch and make a stitch. So that is what is going on.

Could be for all the other reasons the other stuff worked not on buttons, or now the fabric is just climbing up your needle even more with each stitch drop, but I don't think even worth fooling around with anything else,to try to fix that at all, as by the time you did that, you could have had them sewn on much better by hand anyways. Just my personal opinion.

My bad, just realized I thought you ment sewing only the real buttons on, by machine, not the button holes, I do get why no one would want to sew a ton of buttonholes by hand and not just only the buttons though. If you have really tried every kind of trick with every kind of needle/thread/ interfacing/ and even paper under and on top of it kind of thing, also maybe take bobbin and case out of the machine and clean it out under there if not done that yet, just in case just all dirty and linty and fuzzy in there has anything to do with it maybe.
-- Edited on 1/20/13 11:53 PM --

GlButterfly


California USA
Member since 8/28/08
Posts: 3607
Skill: Intermediate



Date: 1/20/13 11:36 PM

Assuming here that this is a totally non-ravelry fabric, you might try this: stitch a rectangular box around what would be the outer edges of a regular buttonhole. Then slice the fabric as you would had you sewed a regular buttonhole.

Think I got this idea from Clotilde.

------
That's Gl = for Gloria, not G. I.

SandiMacD


USA
Member since 2/8/09
Posts: 2563
Skill: Intermediate



Date: 1/21/13 5:25 AM

If you are at wits end would snaps work?
If the fabric does ravel then I am thinking GIButterfly's suggestion of sewing a rectangle sounds like a really good option. Which led me to think of bound buttonholes.
These modern fabrics sure can give us a headache!

------
sewing brings joy and meaning to my life...

Pamela R


Ontario CANADA
Member since 6/22/07
Posts: 880
Skill: Expert/Couture





Date: 1/21/13 11:03 AM

I ran into the first "modern fabric" in the late 60's when I was just learning to sew on my new touch and sew, and I even tried my old singer button hole attatchment on my old singer and nothing worked!!!!!!
My answer was to hand sew a few and then mock up the rest and sew them permenantly closed. I have learned since that pretesting is very important, and that snaps and domes are a great alternative.
Good Luck
Pam

Lori9999


Arizona USA
Member since 12/6/12
Posts: 64
Skill: Advanced Beginner



Date: 2/4/13 10:35 PM

Thanks everyone for your suggestions, but hand sewing 9 button holes is out of the question ~ I tried, and cannot hardly get the needle in or out, even with pliers. Anyway, I finally tried a "leather" needle and it worked, although somewhere I read specifically NOT to use a leather needle on woven/micro suede, although they didn't say why.

I figured I pressed my luck getting the button holes made, so although, I would like to do some top stitching, I think I'll quit while I'm ahead.

------
Pfaff Creative Sensation
Janome New Home MC 6000
Babylock Cover Stitch
Babylock Enlighten Serger
Bernina Deco 340
Simplicity 12 Needle Felting Machine

Pamela R


Ontario CANADA
Member since 6/22/07
Posts: 880
Skill: Expert/Couture





Date: 2/5/13 3:49 PM

A leather needle has a shape so that it stabs the fabric and makes a hole, for the needle and thread to go through, and the warning is just for that reason it will make holes, so if it were me I would treat the whole button hole with "fraycheck" or even nailpolish, so that they don't fray, or open up.

Lori9999


Arizona USA
Member since 12/6/12
Posts: 64
Skill: Advanced Beginner



Date: 2/5/13 7:09 PM

I thought about snaps and bought a Dritz snap tool and pearl snaps, but after do a couple tests, I realized that there was no way I was going to get them lined up properly.

I did use Fray Check, after I made the buttonholes, but before I cut them (luckily the fabric didn't dis-color). I was told that Fray Check often turns yellow after a while, I hope not because I really like the shirt (now that it has buttonholes).

My Review

------
Pfaff Creative Sensation
Janome New Home MC 6000
Babylock Cover Stitch
Babylock Enlighten Serger
Bernina Deco 340
Simplicity 12 Needle Felting Machine
Printable Version
* Advertising and soliciting is strictly prohibited on PatternReview.com. If you find a post which is not in agreement with our Terms and Conditions, please click on the Report Post button to report it.
Online Class
Break your Serger Out of the Box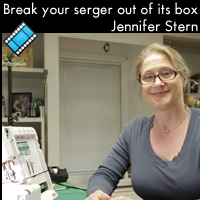 Online Class
Blueprints to Blue Jeans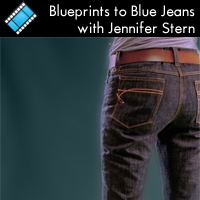 Violette Field Threads Stella

by: busymomof3
Review
Simplicity 1539

by: monicawood...
Review
PerfectFuse Medium White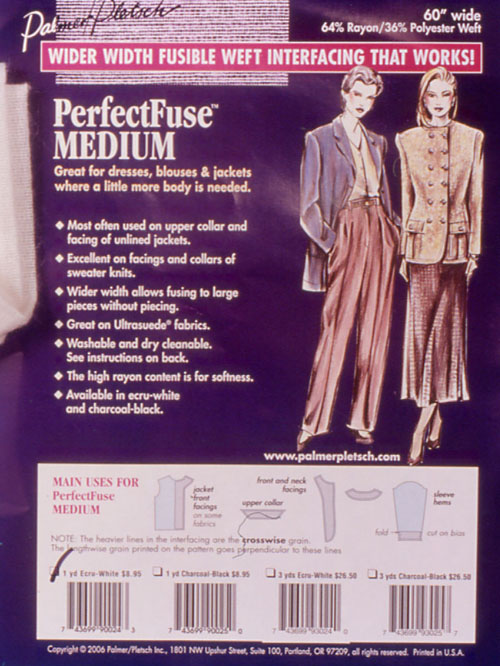 Pattern Details
Sewing Workshop Tahoe Pants Pattern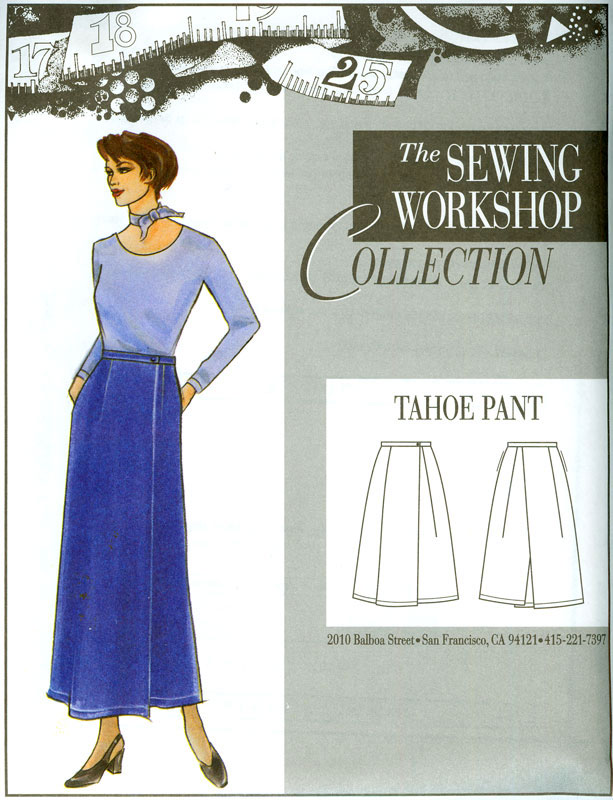 Pattern Details