Vintage Joan


Ontario Canada
Member since 7/16/07
Posts: 11774
Skill: Intermediate



Date: 1/23/13 8:39 PM

The other day there was snowy, cold weather and more snow on the way. I teach two days a week back to back in a city about 40 minutes from here, so I decided to take the train and stay over with friends Monday night. This is my winter back-up plan, but so far this is the first time I've taken the train in. This meant that I had to commute by bus to my friends' house on Monday night. No problem, except that it was bitterly cold with an icy wind that became really painful. I had just missed a bus, so I stood for a long time in the cold waiting for the next bus. It was so cold I was almost in tears by the time the bus came. I'm not a wuss about cold weather -- I've lived in Canada a long time. But when I got to my friends' house, my whole body felt like it was in shock from the cold. Last night I walked from the bus to the train, and it was almost as cold.

So here's the weird thing. Today I can still feel the ache of this in my bones. All I want to do tonight is soak in a hot bath and go to bed. OK, so I just got over the flu this past week, so maybe that's it, but I've never had a reaction like this before. Even a couple of years ago this didn't happen after I walked in frigid weather.

Is this a condition, with a name, or am I just getting old and beginning to feel it?

Advice and/or shared experiences from cold-climate people would be very welcome.

(Poorpigling, not you, since you say less than 70F is cold where you live. )


-- Edited on 1/23/13 8:39 PM --

------
my shield and my very great reward ~ Gen. 15:1
~ ~ ~ ~ ~ ~ ~ ~ ~ ~ ~ ~ ~ ~
"When you hear a man talk in agony, remember he is hurt. Be patient and reverent with what you don't understand." ~ Oswald Chambers (1874-1917)

Miss Fairchild


USA
Member since 8/24/02
Posts: 7936
Skill: Advanced





2 members like this.



Date: 1/23/13 8:45 PM

I moved from the sunny shores of the southwestern US to the cold winters of the northeastern US and experienced this for several years just after I moved; I still do at times. What I found out, through my doctor, is that the cold taxed my adrenal system, hence the tired feeling and wanting a long soaking bath. I know my adrenals are getting "tired" when the problem pops up again.

Take that hot soaking bath, and have a cup of tea. Then check this out with your doctor.

------
"Play the cards you are dealt, but choose who is sitting at the table"..AARP magazine

SEE MY ETSY SHOP HERE: http://www.etsy.com/shop/AuntMaymesAttic
My blog: http://auntmaymesattic.wordpress.com/

EleanorSews


Board Moderator
Member since 7/26/07
Posts: 5255
Skill: Advanced
Body Type:




Date: 1/23/13 8:48 PM

This has been a very difficult week for me due to the cold. I can't get the chill out of my bones so to speak. And, I have felt as if all I can do is curl up and try to get warm again. This is atytpical for me. Maybe the past couple winters have been kinder and my body is not wanting to readjust.

------
"We don't see things as they are, we see them as we are." Anais Nin

"Attitude is the difference between an adventure and an ordeal." unknown

jannw


Washington USA
Member since 9/3/06
Posts: 8552
Skill: Intermediate





2 members like this.



Date: 1/23/13 9:33 PM

My climate is not as cold as yours, but we are probably not as prepared for cold as you are. I also take the bus and since things shut down here in the snow, I've ended up waiting for several hours in the snow and wind to get home. The last time it happened I had the same symptoms as you and was told that it was probably the onset of hypothermia. I now carry those packaged handwarmers in the hopes that they will help.
Be very careful!

------
2009-113.25 yds
2010-115.5
2011-80.25+30+donated
2012 86.3 yds..
2013 21.0
Everyone who sews seriously has a stockpile of fabrics, because it is natural to purchase more than can be sewn in any one season" Singer, Timesaving Sewing, 1987



a7yrstitch


Texas USA
Member since 4/1/08
Posts: 6836
Skill: Intermediate





2 members like this.



Date: 1/23/13 9:50 PM

Okay, I did live in Pennsylvania for the hundred year this, that and the other including manning the snowblower in minus 45 wind chills. (And, Wisconsin, Minneapolis, Illinois and Indiana as a kid.)

You got to take care of yourself! Aren't you dealing with record cold? All the layers, goofball face mask with vent holes for breathing, extra skinny socks under your regular socks; toss it all on. Heat packs for your extremities and a nice Thermacare wrap for your torso.

Pamper yourself. If you don't have a heated something for your bed put your blankets in the dryer to heat up the bed. Drink something warm - or drink something warmer. It takes tons of energy to keep your little furnace going when you are standing outside like that.

It's not you, it's the weather. And, extreme cold and extreme heat are fatiguing and require that you take extra precautions and pamper yourself when you get home. Isn't that the cue for the cabana boy to enter with a hot toddy?

Best wishes, Vintage Joan.
(added the devil for heat )
-- Edited on 1/24/13 10:59 AM --

------
I have no idea what Apple thought I was saying so be a Peach and credit anything bizarre to auto correct.

AdaH


Iowa USA
Member since 11/21/09
Posts: 2500
Skill: Intermediate

1 member likes this.




Date: 1/23/13 9:52 PM

We are in the single digits here and even going to minus temps. All I want to do is bundle up under my quilt and sleep. My feet don't want to warm up even under the quilt.

------
Ada


Vintage Joan


Ontario Canada
Member since 7/16/07
Posts: 11774
Skill: Intermediate





In reply to a7yrstitch <<

1 member likes this.



Date: 1/23/13 11:20 PM

Quote:
Aren't you dealing with record cold?


Not really, it's cold (windchill about -20 C/ -5 F), but it can get much colder here. I think part of the problem was that I hadn't been out walking in the cold for a while. It's probably like training for a sport, you have to gradually get used to it. I don't think we've had windchills like this for over a year, and I haven't waited that long at a bus stop in the cold for years and years. My body was probably just saying, "Have you lost your mind, old woman?"

------
my shield and my very great reward ~ Gen. 15:1
~ ~ ~ ~ ~ ~ ~ ~ ~ ~ ~ ~ ~ ~
"When you hear a man talk in agony, remember he is hurt. Be patient and reverent with what you don't understand." ~ Oswald Chambers (1874-1917)

Elona


USA
Member since 8/24/02
Posts: 9049
Skill: Advanced
Body Type:






4 members like this.



Date: 1/24/13 1:11 AM

A little while ago, you mentioned a sensitivity of your hands to temperature changes, especially to cold.

You have now noted a whole-body response to cold. Raynaud's Phenomenon exists in several forms. One is the 'primary form,' which is pretty much limited to the extremities. The 'secondary form,' which involves more of the body, can be a manifestation of other physical problems such as thyroid dysfunction, for example. There are other related causes, some minor and some not.

Overall, it appears there's a strong link between cold temperatures and your physical state. It will take a very smart doc sufficiently interested in this symptom complex in a lady 'of a certain age' to want to tease this out, but I doubt your hands' response to cold and your whole-body fatigue on cold exposure are unrelated.

If I were you, I'd document the symptoms and take them to a very intelligent internist or rheumatologist while winter weather is underway.

------
Elona

petro


France
Member since 6/24/07
Posts: 2862
Skill: Advanced



2 members like this.




Date: 1/24/13 4:12 AM

Hope you get this sorted out, medically. For thermals, I'd recommend a pure silk layer next to the skin. Its useful because when you are indoors (before and after the cold exposure), its not so hot and sweaty as some other fabrics, but still works well in the cold.

------
http://patternpandemonium.wordpress.com/


MegquiltsinVT


Member since 6/3/09
Posts: 133
Skill: Intermediate

2 members like this.




Date: 1/24/13 6:19 AM

Please contact your medical care provider to alert them.
In colder weather we tend not to drink enough water, but our bodies still need the same, or more, fluids. One sign of dehydration is feeling the cold more intensely and being tired.
Take good care!

------
Pfaff Performance 5, 796
Janome 1000cpx, 1110 dcx
Singer Featherweight, grandmother's treadle
New Home treadle
Printable Version
* Advertising and soliciting is strictly prohibited on PatternReview.com. If you find a post which is not in agreement with our Terms and Conditions, please click on the Report Post button to report it.
Online Class
Understanding Wool Fabrics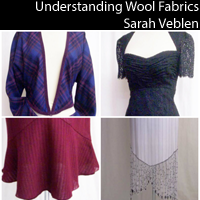 Online Class
Altering Jackets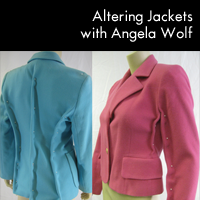 McCall's 5114 OOP

by: FreyaStark
Review
You Sew Girl Fedora Pattern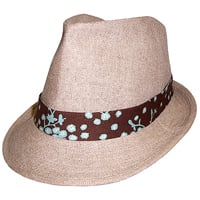 Pattern Details
SewBaby The Twirly Dress Pattern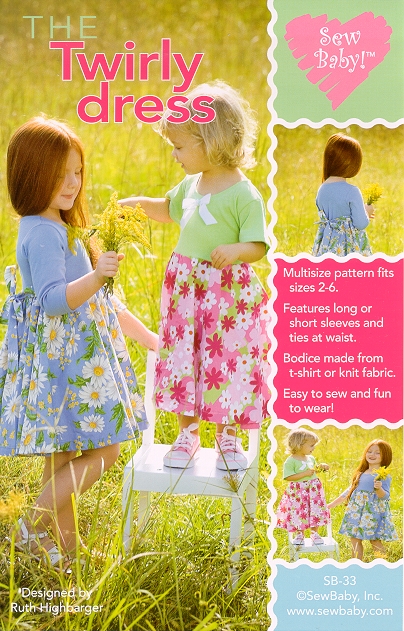 Pattern Details
Vogue Patterns 8626

by: Marie-Clau...
Review