Dawnabbey


Expert/Couture
Member since 12/18/10
Posts: 382



Date: 2/2/13 5:20 PM

I have to admit that when Prince Pfyodor (my Pfaff Creative Performance) arrived it was a little like married bliss. Then came the pfeline pfiasco previously reported on another thread. We kissed and made up and bliss reigned in the castle of dreams once again. Then I tried directional sewing because I wanted the Prince to rescue my poor sashes and borders from hum drum stitching (I am not a very good quilter). The bottom line is that the stitch sequence combination with directional sewing proved to be more than Pfyodor could handle without IDT and thus far there isn't a foot that is as wide as the maxi stitch foot that allows me to use it. I came to Paducah KY to shop at Hancocks of, and hit the other quilt shops as well as head into my dealer. We tried for hours to get the Pfaff to do the stitch but after many attempts using stabilizer etc we concluded that it was more than he could handle.

As a result, since they are so keen on the Brother machines, I sat down and reviewed my decision to choose the PCP over the Dreamweaver. My little pflirtation didn't last long since the Dreamweaver can only do straight stitches in directional sewing and hoop size, flexibility etc just weren't there.

So I bought presents for the prince and return home tomorrow remorseful for my brief pflirtation. I pfelt better knowing that he tried his best and none of the other machines in his class can do that kind of stitching either.

------
Stitching, sharing every day, makes life sweet in every way, just add a friend and a family and the days drift by so merrily!

www.sewistclub.com

SouthernStitch


Intermediate
Member since 8/24/02
Posts: 10411





Date: 2/2/13 5:26 PM

Sorry to hear this. It's one of those features that should be able to happen, IDT or not. My machine has directional stitching and no IDT or dual feed at all, and it works fine. I've never tried it on a quilt though. Maybe that was the problem?

------
Bernina 780, and 530
Juki TL2010
Babylock Evolution
Singer 403a

When life gives you green velvet curtains, make a green velvet dress.

Dawnabbey


Expert/Couture
Member since 12/18/10
Posts: 382





In reply to SouthernStitch <<



Date: 2/2/13 5:31 PM

Yes, that was the problem. The directional sewing works fine but what I was trying to do was make flowers and other complex designs while sewing in directional mode which he can do just not on a quilt sandwich. Most machines in his class can only do a few limited stitches in directional sewing mode so I am content with the fact that he can do it very well if not at the level I was aiming for.

------
Stitching, sharing every day, makes life sweet in every way, just add a friend and a family and the days drift by so merrily!

www.sewistclub.com

beauturbo

Advanced
California USA
Member since 5/2/09
Posts: 3717





Date: 2/2/13 5:56 PM

How well directional stitch sequences stitch out with fabric getting jogged over by your feed dog sideways to do that, or even more sideways and backwards a bit at the same time, depends on lots of stuff each time. Not only your stabilizer and your hands on it or not, some fabric properties, but also on how many in row side ways stitches are programed in, in a row each time. On any machine any place. Ijust happen know that, as I used to program in my own, on some older Pfaff's. Ditto with any reverse feed stitches. So, sewing machines just sew better and more easy forwards than backwards and side ways. And very different push and pull factors and stitch compensation going on when doing that sometimes.

Also matters on the balancing of the stitch sequence within the machine, with some positive or negative number, or a dial or such sometimes. Also helps to have a wide flat foot but with a bit of a cut out underneath like a old Pfaff maxi stitch foot, or maybe one just made all of teflon or even maybe something you got, with a little bit of teflon self stuck sticky stuff on the bottom of it even, to the bottom of it even possibly.

So maybe also depends on what kind of maxi over 9mm wide stitch sequence is just built into a machine and whom actually programed it into there, how much they bothered to test it, and exactly at what X and Y coordinates they put stitch drops on, and how many in row each time if going anyplace except straight forwards. I think it's pretty safe to even assume, some of those in a way newer machine, were not programmed in and even tested by the same exact person whom might have even plotted them out for Pfaff, even 20 years or so ago. Because the first person whom did that many years ago, may have even retired or died off by old age at this point, and not doing it in or for the newer machines anymore too.

Also, if you just took all the Pfaff old maxi stitches just as is, in .pcq format, and ran them through some newer software to convert to newer Pfaff more maxi like format, now you would have a slightly different machine and it would have to have slightly different feed dogs than 20 years ago, and it might not end up sewing out just the same way either. Possibly, some of those need to be "re-tweaked".

I think the real test, would be more if you or someone else, took the stitch sequence for a more maxi like stitch back out from the machine, into software, and tweaked it as far as stitch compensation, and even just amounts of stitches/stitch drops going with sideways and reverse feed dog movement all in a row in places, and tried to possibly re-design some of the more up to 40mm wide stitches like that instead. I think that is the way you find out if it's a machine or some feed dogs or more a plotted out stitch issue instead actually. Just some thoughts.

Not sure if you tried that or not yet, but maybe it's sort of your last unexplored frontier there :)

Any kind of IDT or pulled down walking foot use on any stitches wider than just your needle swing could make and with with directional feed dog stitches in the mix, would be a bad thing. As the directional feed dog movement would be fighting the top walking foot movement only going forwards instead. Also a big layered quilt sandwich in there, creates more problems and just way more drag.

If you have a way to take the same feed dogs stitch sequences out of machine, into some software, convert to hoop embroidery mode, then stick the quilt top onto something in a hoop, even though that would be kind of tough to get moving good without you standing there holding and supporting some big quit while hoop sewing it out, I think chances are hooped wise, you would reduce some of those "problem factors" a bit maybe.
-- Edited on 2/2/13 6:10 PM --
-- Edited on 2/2/13 6:16 PM --

ilesliemy

Intermediate
Texas USA
Member since 2/25/05
Posts: 982



Date: 2/2/13 6:54 PM

So like maybe a Bernina 830 that can take these stitches into embroidery and stitch them in the hoop? I don't have one but this is fascinating to ponder!
Leslie

------
Bernina Gal

LynnRowe


Advanced
Member since 3/9/09
Posts: 9401





3 members like this.



Date: 2/2/13 7:50 PM

The PCP can do that as well.

So that's a good question; why not do the stitching on the quilt in the hoop, instead?
-- Edited on 2/2/13 7:51 PM --

------
I heart Panzy, Pfaff Creative Performance, the sewing machine love of my life!
And Baby (Enlighten serger), Victor (BLCS), Ash (B350SE-Artwork), Kee (B750QEE-Panzy's BFF), Georgie (B560-Kee's baby sister) and the Feather-Flock!

Most of all, I heart Woo (HimmyCat). Until we meet again, my beautiful little boy. I love you.

SouthernStitch


Intermediate
Member since 8/24/02
Posts: 10411



Date: 2/2/13 11:07 PM

I'm also wondering if it would work better on a quilt if you used basting spray to hold the layers onto each other, with a sturdy tearaway floating under it.
Or, if you had polyester as the batting, that shifts something awful, even with basting spray if its puffy. I would try cotton batting, and use a spray baste. I'm sure something will eventually work.

Of corse doing it in the hoop is a great idea as well. I know people who say instead of actually hooping, they only use the bottom part of the hoop that attaches to the machine, and they use those Wonder Clips to hold the quilt sandwich to the hoop. Worth a try!

I'll have to give this a try on my machine and see what results I might get. I'm glad you brought this up, it's worth exploring solutions.

------
Bernina 780, and 530
Juki TL2010
Babylock Evolution
Singer 403a

When life gives you green velvet curtains, make a green velvet dress.

poorpigling


Advanced
Texas USA
Member since 12/28/07
Posts: 11070





Date: 2/2/13 11:13 PM


Maybe you shouda bought that PINK princess instead.. just sayin......

LynnRowe


Advanced
Member since 3/9/09
Posts: 9401





In reply to poorpigling <<



Date: 2/3/13 0:29 AM

The Pfurple Prince was the best choice...you're just crazy with jealousy coz you know you want a pfurple for yourself even though you don't read the pfurple haze thread!

------
I heart Panzy, Pfaff Creative Performance, the sewing machine love of my life!
And Baby (Enlighten serger), Victor (BLCS), Ash (B350SE-Artwork), Kee (B750QEE-Panzy's BFF), Georgie (B560-Kee's baby sister) and the Feather-Flock!

Most of all, I heart Woo (HimmyCat). Until we meet again, my beautiful little boy. I love you.

poorpigling


Advanced
Texas USA
Member since 12/28/07
Posts: 11070





Date: 2/3/13 9:53 AM

Pfooh You are so mean.. I am pfouting ...
-- Edited on 2/3/13 9:54 AM --
Printable Version
* Advertising and soliciting is strictly prohibited on PatternReview.com. If you find a post which is not in agreement with our Terms and Conditions, please click on the Report Post button to report it.
Sewing with Slippery & Drapey Fabrics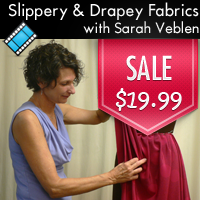 Understanding Interfacings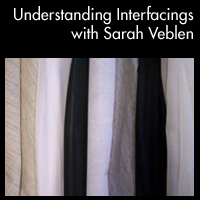 New Look 6816

by: halleyscom...
Review
Fit For Art Trouser Details for Eureka Pants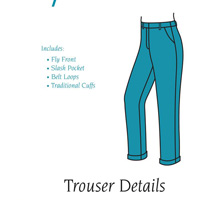 Buy Now
Paradiso Designs Carry-All Shoulder Bag Pattern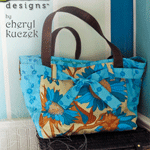 Buy Now
McCall's 6129

by: Trephas200...
Review