DressingCats

California USA
Member since 2/5/13
Posts: 9
Skill: Advanced



Date: 2/6/13 3:54 PM

Okay, I'm not in the professional business sewing forum, I'm new entirely to the board, but just today I got hit with fabric reeking of perfume and cigarette smoke and the customer is adamant that I do not clean it! I can't breath with this stuff. I read ages ago and was told; it's against the law to make a seamstress, tailor or alterations person work on dirty garments or fabric, but with Google gone so commercial I can't find anything about this law. I'd like to quote it line for line to this person and put it on my web site. Mean while, I'm choking from the perfume and put the fabric in a baggie on the back porch.

Has anyone got any idea of where I can find this 'law' or is it one of those 'right to refuse business sign things' not so much a law on the books? Because I'm anticipating being told I'm going to get sued for turning down the customer. No money has exchanged hands yet.

Thank you in advance.

------
Dressing Cats: And you think herding them was hard. Try getting them in for fittings.

dragonzflame

NEW ZEALAND
Member since 6/9/11
Posts: 60
Skill: Intermediate



Date: 2/6/13 4:28 PM

Do you have an outside washing line? I guess as it's winter it might be a problem, but if you can get a sunny enough day put it out there - the fresh air and UV might kill off enough of the stink that you can use it. If it's the kind of fabric you could get away with leaving out overnight, dew cleaning might help (where it gets dew on it in the night, which evaporates off and helps clean the fabric). But I'd get further advice on that.

Also, I don't know anything about suing (it's not something we do here thank God) but I wouldn't think she could do anything about it if no money's changed hands, especially if your health is at risk? Might be an idea to see a lawyer and have some terms and conditions or a contract drawn up that state that you reserve the right to refuse service for any reason, something like that.

DressingCats

California USA
Member since 2/5/13
Posts: 9
Skill: Advanced



In reply to dragonzflame

Date: 2/6/13 5:09 PM

In California we have a "spoken agreement contract" law. I'm sort of committed now, so it's got to be cleaned somehow. It's not non-washable fabric to start with. That would be a great idea, but our 'outside' is subject to wild birds, roaming and yet deadly accurate tom cats, and neighbors who see laundry and realize what a great day it is to bar-be-cue.

I'm thinking of hanging it in the garage for a few days. Spraying it with Febreeze will just make the whole situation worse.

With second hand dresses and hand-me-downs brought in for alterations for weddings I'm thinking maybe someone has had this issue? I don't know where she got this fabric, but now I'm certain she dumped the perfume on it to cover the cigarette odor. It's good fabric, and there is no reason not to wash it. I wouldn't willfully destroy a customer's vintage fragile fabric, but this is practically new, a natural fiber, and more than enough for the garment.

I'm debating just calling her in the morning and saying, "I'm sorry, no. I can't work with this and you can't make me." I wish I could find something on line, I've been searching for hours off and on obsessing about it.

------
Dressing Cats: And you think herding them was hard. Try getting them in for fittings.

dragonzflame

NEW ZEALAND
Member since 6/9/11
Posts: 60
Skill: Intermediate



In reply to DressingCats

Date: 2/6/13 5:24 PM

Oh yeah, the neighbours who see the first sunny day of spring and decide it's ideal to burn garden rubbish

This lady sounds like a bit of an idiot, I have to say.

KimG


New York USA
Member since 1/3/07
Posts: 277
Skill: Advanced



In reply to DressingCats

Date: 2/6/13 7:51 PM

This rang a bell with me and I did find a reference in Mary Roehr's book ''Altering Women's Ready-to-Wear''. Unfortunately, it doesn't help too much. From page 10: ''Lastly, it is very unhealthy and unpleasant to work on a soiled garment. In fact, some states have laws that garments must be cleaned before they can be altered. An easy way to avoid embarrassing confrontations with customers is to have a simple sign in the dressing room which states, 'Please have garments cleaned prior to altering. Thank you!' ''

It would appear that if there is a law you can quote, it would be a CA law that you might be able to find somewhere in your CA state rules and regulations. It might be a labor law--perhaps you could call your state labor department. Or, have you quoted a price on the job? If not, you could give her a choice: a price for working with clean fabric, or a price that includes ''hazardous duty'' pay for working with fabric that you consider hazardous to your health.

Do you really think you can be sued for turning down a customer? Except for race, religion, etc. . . . you'd just be refusing her business because she's completely unreasonable. I certainly wouldn't hesitate to do so.

PattyE


Michigan USA
Member since 9/7/10
Posts: 2572
Skill: Advanced
Body Type:




Date: 2/6/13 7:59 PM

Well, I would wait until I see the neighbors firing up their bar-b-que and then run outside and hang the fabric on the line. At least if it smells like steak it might be more tolerable. LOL

Actually, I would refuse to work with it if it's making you feel ill or smelling up your workspace. I don't see how someone could sue you for turning down a job. Just tell her it doesn't fit your standards for doing business.

------
Stash: 206.75 yds. @ 08.06.16

DressingCats

California USA
Member since 2/5/13
Posts: 9
Skill: Advanced



In reply to KimG

Date: 2/6/13 9:17 PM

Yes! I knew I'd seen it somewhere! I'm absolutely sure, there is a law in California, but then again, this is California, land of the crazies. Thanks for the Labor board idea, I was looking at federal but yeah, the state one might is the better bet. I'd really like to quote it line and number. I'll get on the phone tomorrow, leave it plugged in on the charger, because we know how slow the gov is.

The fabric was delivered in a box, each piece in plastic packages and sat in my sewing room for about an hour before I realized something was up when I went in there, then when I opened the box and the ziplocks and whoof. I told her, I have to wash this, she was all no! and Now I'm the bad guy. I did however put my No Exceptions: No smoke, perfume or body odor, up on my web and where I advertise.

I've calmed down a little over the possible law suit thing for refusing service, but darned, everyone is suing everyone these days. And I tend to see the long game in these things. Psycho chick wants her stuff made, I agreed to it, she gave me the fabric in good faith, etc. Personally, I'd like to keep my word, but not while wearing an oxygen mask.

Hubby says wash it anyway and then when the stuff is done, put it back in the stinky box for a day or two before letting her know it's done, and she'll be happy. *shrugs* he's got a theory.

------
Dressing Cats: And you think herding them was hard. Try getting them in for fittings.

DressingCats

California USA
Member since 2/5/13
Posts: 9
Skill: Advanced



In reply to PattyE

Date: 2/6/13 9:22 PM

I would love to ask them for their recipe. Kills me sometimes when they get out that marinaded chicken.

My husband had an idea, see reply to above, but I'm thinking "Whoops, did you say that? I totally forgot." Senility sets in. Plausible deniability.

Completely over looking the fact that the perfume could lead to burning when I iron the stuff while I'm making the clothing.

------
Dressing Cats: And you think herding them was hard. Try getting them in for fittings.

SheBear0320


Manitoba Canada
Member since 4/8/08
Posts: 5581
Skill: Advanced



Date: 2/6/13 10:07 PM

I'm not in the U.S. but I do sew for a living. I have received fabric reeking of the smell of perfume and have returned it to the client telling them they can either clean it or provide an alternate fabric. Since the paperwork I give to each client at the first consultation appointment (or e-mail to them if a long distance client after initial contact) clearly explains that I will only work on provided fabric if it is suitable for the project. I have asthma and a variety of respiratory allergies and I have absolutely no problem telling them I will not work on a particular piece of fabric.

I have always seen it as my right to refuse to provide my services -- kind of like restaurants that refuse based on "No shirts, no shoes, no service."

Not quite sure how it all works in the U.S. but I do have a fair number of clients from the U.S. (and other countries) and I've never had a problem.

------
Sheila
"sewing very slowly to fill an empty closet"
Stash Tally: net +38.5 yds (2014)
2015 Stash Tally: 106.5 yds out/122.875 yds in (net +16.375 yds)

2016 Stash Busting:
43.0 yds sewn/donated (as of 09/21/16)
53.25 yds purchased (as of 09/21/16)


SandiMacD


USA
Member since 2/8/09
Posts: 2563
Skill: Intermediate

1 member likes this.




Date: 2/7/13 3:26 AM

I take it you called her and discussed this? I would have let you return my fabric if it was something you couldnt work on.

If you are having respiratory health issues, the laws should protect your rights too.

That said- if its something you want to do, i would tell her about your respiratory issues- that you are having an allergic reaction and cannot be around the fabric. Ask her how she would like it handled.

------
sewing brings joy and meaning to my life...
Printable Version
* Advertising and soliciting is strictly prohibited on PatternReview.com. If you find a post which is not in agreement with our Terms and Conditions, please click on the Report Post button to report it.
Online Class
Beginners Guide to Sewing Jackets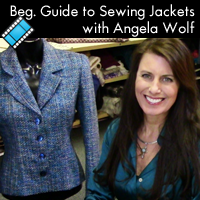 Online Class
Create a Jacket Muslin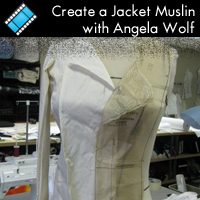 Kwik Sew 3998

by: grays08
Review
Simplicity 1819

by: BrendaJoyc...
Review
Jennifer Stern The Perfectly Fitted Shirt by the Cup-Full Pattern ( Size 16-24(Cup B-DD) )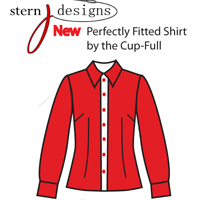 Pattern Details
SewBaby Animal Mittens Pattern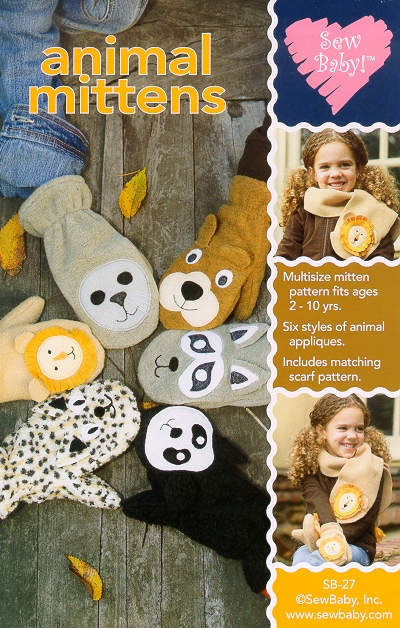 Pattern Details