Kristikay22

Intermediate
Member since 10/8/12
Posts: 112

1 member likes this.




Date: 3/9/13 6:31 PM

Ok --- I've been studying and watching. I have yet to actually try this machine... but I've studied enough to know I would like it. NOW would I love it in comparrisson to my Bernina?
My Bernina isn't new! Artista 180. Love it. I only want a different one for a) connectivity/software updates and b)SCISSORS!!! I want
good clips and jump stitches cut.
I DO sew a lot with knits. Always have my walking foot on.
I so embroider. On and off... I'll go on kicks. I haven't much lately though.

Called to dealer -- always looked for a used oneNO used one but they have a sale starting next week. Buy any machine at retail, get the 2nd at lesser or equal value for a penny. SOOO she says I can buy the sewing machine at $3999 and get the large embroidery arm for free. There is also a $150 Pfaff rebate.

Price is good.... right? BUT ack? My machine was $500 used on CL and really does all I need it to do... I just want moreWHAT TO DO WHAT TO DO! I sure think it would look nice next to my Babylock serger....

I would hands down not consider anything other than a Bernina if I thought I could get the same thing at the same price... but I"d have to up a budget that is already higher than I ever wanted! I would sell my Bernina and my Brother Innovis 1200.

------
http://www.facebook.com/BurlapButton
www.blogspot.com/burlapbutton
www.etsy.com/shop/burlapbutton

JanyceR


Colorado USA
Member since 2/3/07
Posts: 1623





Date: 3/9/13 6:48 PM

You really need to sew on this machine. And sew a lot. With samples of the items you make, since you do have an Etsy shop. Sew the tiny seams you will be using for children's clothes. My guess is the Pfaff will perform wonderfully, but only you can judge this. I think you will love the feed and IDT for those items. It's very different from the Bernina feed, and I thought I could not adjust. But I have. You need to test, test, test!

The Pfaff embroidery is a lot nicer than the embroidery on my Bernina 730e when it comes to jump stitches, scissors, etc. Way more hoops, which lets you hoop much more efficiently. And precise positioning on the Pfaff is awesome.

To my ears, the PCP is very noisy, especially in embroidery. I am sensitive to noise and honestly thought I could not cope with this. But after using my Pfaff for a large embroidery project, I got used to it, and it is well worth the noise for the embroidery features. For sewing, she's noisy but not enough to really bother me.

I am a long time Bernina girl that now also has the Creative Performance as part of my group. I am not giving her up! She is different from my Berninas, but I have learned to love her. If I were offered my 730 back today, or keep the Pfaff, I would keep the Pfaff.

Goodl luck, you are being offered a great price, but the machine has to be right!

------
Pfaff Creative Sensation Pro, Bernina 780,
B350SE,other Berninas, Pfaff Performance 5, several vintage - multiple manufacturers.
Love all my machines!


quiltingwolf


Intermediate
Member since 12/15/02
Posts: 6646





1 member likes this.



Date: 3/9/13 6:51 PM

run and grab it. Hurry!

------
quiltingwolf.blogspot.com

Kristikay22

Intermediate
Member since 10/8/12
Posts: 112

1 member likes this.




Date: 3/9/13 6:52 PM

what a great post!!! The funny part is that I was sucked into TOL machines!! HAHAMy first kenmore was... um... a $50 target machine. Upgraded to a $350 brother from my dear hubby. Loved it. Traded my mom for my innovis. Loved it. Learned embroidery. Loved it. Found the Bernina for dirt cheap on Craigslist from a sweet lady. FELL IN LOVE. OMGOSH I can feel the mechanism differences in this machine. Still love my brother for what it was!!! Soo I will sell both of those to fund the new one...
I've heard that this Pfaff really rivals the Bernina. My Bernina just handles so well --- but comparing it to my brother... I haven't compared to others yet. I will plan to go in tomorrow and try the machine! I went in one other time for that reason and they had sold the floor model!! I did sew a straight line or two but nothing more.
I would keep my Bernina Artista 180 if I couldThen I'd never question it! HAHABut I don't have room, or budget for that.


------
http://www.facebook.com/BurlapButton
www.blogspot.com/burlapbutton
www.etsy.com/shop/burlapbutton

Kristikay22

Intermediate
Member since 10/8/12
Posts: 112



Date: 3/9/13 6:53 PM

Is there a better price to shoot for???

------
http://www.facebook.com/BurlapButton
www.blogspot.com/burlapbutton
www.etsy.com/shop/burlapbutton

JanyceR


Colorado USA
Member since 2/3/07
Posts: 1623





Date: 3/9/13 7:02 PM

Remember when testing, that the Bernina and Pfaff are like apples and oranges. Don't expect the Pfaff to sew the same as the Bernina, it won't. They are different. Once I learned this, I bonded with the Pfaff.

I paid $5000 with large embroidery unit for mine, and had to shop around for that price in my area. It was comparable with what others had paid when I bought last October.

------
Pfaff Creative Sensation Pro, Bernina 780,
B350SE,other Berninas, Pfaff Performance 5, several vintage - multiple manufacturers.
Love all my machines!


Kristikay22

Intermediate
Member since 10/8/12
Posts: 112



Date: 3/9/13 7:28 PM

thanks Janyce!! From what I know - it's a good price!! I was just expecting to buy more in the fall... for some reason, thinking I would have saved up the money (and not spent it on fabric! hahaha!) and who knows what.
I can sell my other two and probably net $1200 but that's still a looooot out of pocket.
I'm absolutely bubbling with excitement at the idea though

------
http://www.facebook.com/BurlapButton
www.blogspot.com/burlapbutton
www.etsy.com/shop/burlapbutton

LynnRowe


Advanced
British Columbia CANADA
Member since 3/9/09
Posts: 9251





4 members like this.



Date: 3/9/13 9:43 PM

That price is the best I've heard to date!

I'm very biased, so keep that in mind OF COURSE you should buy a PCP! (Well, I did warn you, LOL!)

I own a PCP, he's my Main Machine, and is simply the best machine I have ever sewn on.

The feed is unreal; you barely need a fingertip to guide the fabric, and at first you may find you're actually getting in the machine's way. We're used to guiding the fabric; the PCP thinks that's its' job, not ours.

The 9mm and deco stitches are absolutely gorgeous! Pfaff really does have the nicest 9mm and deco stitches on the planet. The embroidery is really easy to do, and to date I've not had a broken thread or any tension problems...or any problems anywhere on anything.

With the PCP, all stitches and motifs, and even buttonholes, can be sewn in the hoop through the embroidery module. And there are a ton of hoops and feets and accessories! There are so many features on this machine, I still haven't managed to try them all.

It is an expensive machine, even at the incredible price you were given, but for me, this machine is an investment. It makes me want to do things I swore I would never ever have any interest in doing. Such as quilting. Even the day I picked up my PCP at the store to take home, I said to my smirking dealer "NO NO NO I am NEVER doing any quilting!" I'm just starting my first quilt now, and bought 2 pieces of quilting fabric today.

I love sewing even more now than I ever thought possible...all because of a machine with a deep pfurple coat flecked with tiny silvery stars.

------
I heart Panzy, Pfaff Creative Performance, the sewing machine love of my life!
And Baby (Enlighten serger), Victor (BLCS), Rupert (Pfaff 2023-knits expert) Ash (B350SE-Artwork), Kee (B750QEE-Panzy's BFF), Georgie (B560-Kee's baby sister) and the Feather-Flock!

Most of all, I heart Woo (HimmyCat). Until we meet again, my beautiful little boy. I love you.

SandiMacD


Intermediate
Florida USA
Member since 2/8/09
Posts: 2564

5 members like this.




Date: 3/10/13 6:54 AM

I dont know that I would sell any machine that I have come to love. Perhaps after, but not before. I just couldnt bear it if regets developed.

------
sewing brings joy and meaning to my life...

threaddy


Advanced
Wyoming USA
Member since 4/22/09
Posts: 2945





3 members like this.



Date: 3/10/13 10:03 AM

ABSOLUTELY!!! The mental anguish over regrets is awful and not worth the money. At some point our lives cannot be ruled by dollars and cents. Plus I have found having backups and even backups to my backups is very very handy.

------
"The problem is not that there are problems. The problem is expecting otherwise and thinking that having problems is a problem." Theodore Rubin
"Life isn't about finding yourself. Life's about creating yourself." George Bernard Shaw
Dan 9:24-27

Bernina vintage and computerized, Bernina and BL sergers , BLcoverstitch (a stray Pfaff and Viking followed me home too)
Printable Version
* Advertising and soliciting is strictly prohibited on PatternReview.com. If you find a post which is not in agreement with our Terms and Conditions, please click on the Report Post button to report it.
Blueprints to Blue Jeans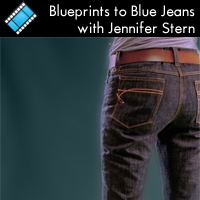 Fun with Fitting - BODICE w Darts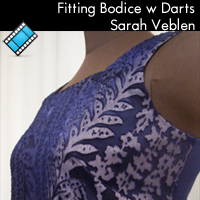 Neue Mode 22367

by: CycleGal
Review
Cutting Line Designs 50112

by: marthamyer...
Review
Favorite Things A Billfold Pattern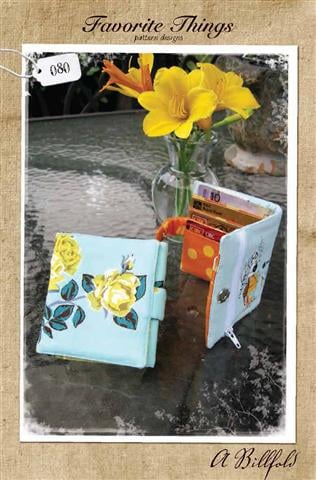 Buy Now
Jamie Christina Palooza Apron Pattern (JC309PA)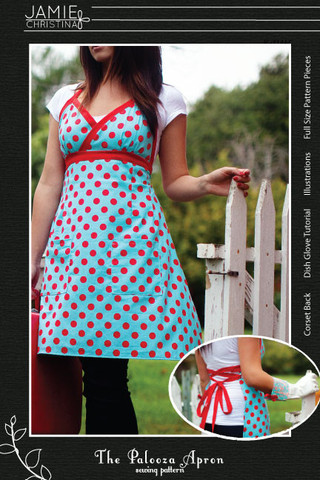 Buy Now