figaro

Member since 2/8/10
Posts: 58
Skill: Advanced



Subject: Buying advice needed: store v. expo (Janome 1600P) Date: 3/12/13 10:15 AM

More than ten years after I learned to sew, I'm still working on the machine I bought as a beginner, a New Home MX 3123. It's a great machine and still does many, many things brilliantly, but I'm looking at the Janome 1600P as a secondary machine, for free-motion quilting and for topstitching on bags. As much as I love my New Home, it tends to struggle through thick and heavily interfaced layers, and its compact size is becoming something of an impediment with the aforementioned quilting.

I live quite close to a Janome dealer, and I've had a good experience with them in the past, both in terms of buying fabric and buying a serger from them last year. I briefly looked at this machine the last time I was in there, and they've got the 1600P-QC model tagged at $1499. From what I've seen on the internet, this price seems... steep. I realize that buying through them I get service and classes, like with my serger, but first off, I'm wondering if that price is reasonable, and if not, what *is* reasonable.

Secondly, I'm also within twenty miles of the sewing expo that will be in the Chicago area in a few weeks. Is it worth it to go there and see if I can get a deal on a machine? Or would you rather stick with the dealer you've had a good experience with and see if you can get their price down a bit?

I'm genuinely torn on this. On the one hand, I like this dealer a lot and would like to give them my business. On the other, I've seen that machine listed for $999 on several websites, and I'm not sure my good experience with the store is worth paying half again more for a lockstitch machine.

Any advice this community could give would be excellent. Reading through reviews and posts here is how I honed in on this machine in the first place. :)
-- Edited on 3/12/13 10:44 AM --

dresscode


Member since 7/28/04
Posts: 2744
Skill: Advanced

2 members like this.




Date: 3/12/13 10:31 AM

Good dealer always wins. Whatever small difference (expo prices aren't much different than store) would be absorbed over the many years the dealer will be helping you with small questions down the road.

It is easy to get xcited about a "for this event only" promotion....but they all have their sales.

B


Minnesota USA
Member since 12/5/03
Posts: 716
Skill: Intermediate

2 members like this.




Date: 3/12/13 10:54 AM

I think it depends on your personality. Do you like to have someone available to answer questions and/or show you how to do things or do you like to solve problems using your books and internet? Where can you go for repairs? Perhaps an honest discussion with your dealer would help.

Since these machines are available on the internet, perhaps they are not the newest available. Nothing wrong with that, but prices should reflect that, too. However, I bought my serger from SewVacDirect about 4-5 years ago and I see the prices have doubled since then. I see SewVacDirect sells this machine through Amazon, both of which have a good reputation. I live too far from dealers to gain any advantage, and when I bought my first machine many decades ago, I was too busy with kids and lacking a second car to take advantage of classes, so have never gained from dealers.

------
Janome serger 634D, Brother PC6000, Singer 500A, Kenmore Mini-Ultra, vintage Bernina 600, White Rotary treadle, New Homestead A VS treadle

Mufffet


Vermont USA
Member since 8/14/05
Posts: 13742
Skill: Intermediate



In reply to figaro

1 member likes this.



Date: 3/12/13 11:04 AM

Perhaps your dealer will deal? You should be able to get the machine and all the feet for that price - so you might get a good accessory package thrown in if you ask and if you take your time.

To me the classes aren't very useful as a rule on a machine like this one you are speaking of, but if they toss in feet - well, there ya go! And support and a good dealer. Can't be beat.

That machine is $999 online, so I would let the dealer know that, and talk. If they whine about "my costs" etc., then I wouldn't go in for awhile, then go in and look again, and just take your time. I hate it when sales folks try the whining about how we should think of them. Yetch. Even though those may be the facts, it is always something they should keep to themselves and put positive vibes out there instead. Again, if you talk to the dealer and take your time, you may get a terrific deal right there.

------
"Be kind whenever possible. It is always possible."
--Dalai Lama

I have sewing machines

Cat n Bull


North Carolina USA
Member since 2/17/06
Posts: 5558



Date: 3/12/13 11:09 AM

I always go with the dealer. To me the extra price I pay up front for the machine is for the wonderful ongoing support I get from the dealer.

My dealer is an hour away but well worth the trip.

------
Cathryn

Maia B


Illinois USA
Member since 10/27/10
Posts: 5311
Skill: Advanced Beginner

5 members like this.




Date: 3/12/13 11:11 AM

The Janome 1600P is a straight-stitch only machine, so the value of classes for it is negligible IMO. $1499 versus $999 online? Give your local dealer the chance to come close, considering shipping, tax etc, but no one should feel obligated to pay $500 more, in this case 50% more to buy local.

I'm happy to pay more to buy local and to buy from my LQS instead of a chain store, but there's a limit.

------
🌸 Plenty of machines, mostly Berninas 🌸

Mufffet


Vermont USA
Member since 8/14/05
Posts: 13742
Skill: Intermediate



In reply to Maia B

Date: 3/12/13 11:24 AM

Absolutely agree. After all, at reputable online merchants the warranty is honored. You could mail that thing back and forth a couple times for that extra 500, and the truth is you won't need to! Plus, I have a real feeling that dealer will deal on that machine. A phalanx of feet and an extension table would be nice! Actually for the price difference, a table thrown in - an actual table - would be nice, and that deal was in place about a year and a half ago at some dealers for the Janome 6500-6600 and so maybe...

------
"Be kind whenever possible. It is always possible."
--Dalai Lama

I have sewing machines

Learn To Sew


Member since 4/12/05
Posts: 14203
Skill: Advanced Beginner



In reply to figaro

1 member likes this.



Date: 3/12/13 11:42 AM

You could ask them about the show and ask if they will price match or what kind of a deal can they make you. Never hurts to ask.

------
Bernina 630, Bernina embroidery module, Pfaff 2036, Bernina 1200DA serger, Unique Sewing Cabinet 450L

figaro

Member since 2/8/10
Posts: 58
Skill: Advanced



In reply to Mufffet

Date: 3/12/13 11:49 AM

I will definitely be test-driving the machine before buying anywhere, so I'll find out what comes with the machine there. My serger didn't come with extras, but it was the low-end one and, well, it's a serger. Given that this model is being marketed for quilters, I'd expect it to come with quilting-appropriate things like the extension table and various feet.

But I'm glad to know that my gut feeling on that price being high wasn't wrong. The classes on the machine aren't a big deal for me because this machine doesn't have bells and whistles that really require training. I like this dealer and would like to give them my business, but only if they bring the price down.

(A table would be nice, but then I'd have to find a place to put it...

)

SouthernStitch


USA
Member since 8/24/02
Posts: 12042
Skill: Intermediate
Body Type:




In reply to figaro

Date: 3/12/13 12:01 PM

Ask for a huge supply of the special needles it takes. I think this is the model that does not take regular home sewing machine needles.

I know dealers get so frustrated with people testing out in the store and then buying online. So, give the dealer a chance. You never know what they may do for you.

These machines also take industrial feet, which are much cheaper than home sewing machine feet! Good luck!

------
Bernina 780, and 530
Babylock Evolution
Singer 403a

When life gives you green velvet curtains, make a green velvet dress.
Printable Version
* Advertising and soliciting is strictly prohibited on PatternReview.com. If you find a post which is not in agreement with our Terms and Conditions, please click on the Report Post button to report it.
Online Class
More Knits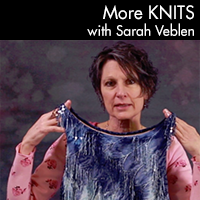 Online Class
Understanding Knit Fabrics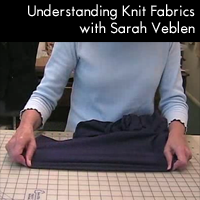 McCall's 7026

by: Jeanette L...
Review
No Pattern Used No Pattern Used

by: akpancak3
Review
Shapes Six Sense Skirt Pattern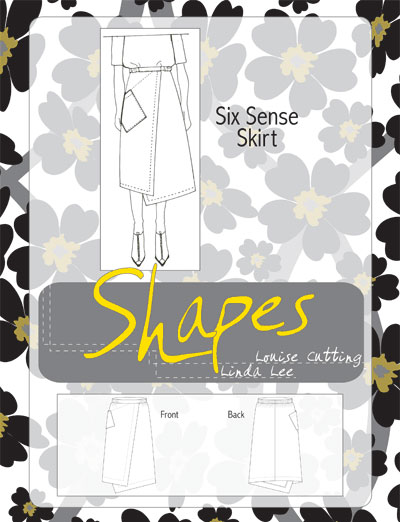 Pattern Details
Sewing Workshop Tamari Apron Pattern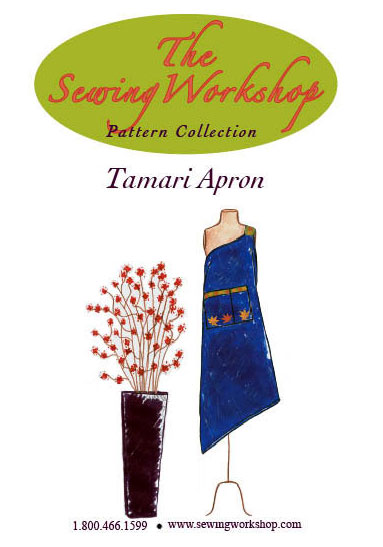 Pattern Details