M.S.


Intermediate
Member since 3/6/09
Posts: 1254



Date: 3/21/13 1:00 PM

I've decided to convert my Singer 201-2 to a portable, so I can bring it upstairs and sew in front of the TV. Maybe it will be quiet enough for dd to stop telling me to quit sewing when her show is on.

I'm not sure I like the original foot pedal with the little button on it. I have gigantic feet. Also, my machine likes to keep sewing for a bit after I take my foot off the pedal.

I think I'd like to try a new pedal, but can't decide whether to go carbon or electronic. Which one will make the machine stop on a dime? I don't care about control at slow speeds because I never have a problem with that on my 201. I don't really care about the pedal heating up, either. I just want to sew fast, take my foot off the pedal, and have the machine stop stitching...right then....not a few stitches later.

I called a Singer repair man who told me he doesn't know why anyone would ever want to put an electronic foot pedal on this machine. The thing is...he probably doesn't sew too much.

tgm and Kittys


Advanced Beginner
USA
Member since 3/8/10
Posts: 8106





1 member likes this.



Date: 3/21/13 1:05 PM

I would contact Sew Classic. I got new pedal for my 306K that I used to own & she is very helpful going over all the options & also has the pedals, chords etc.

------
Home of the adorable Baby & Mittee girl >^,,^<
Mittee birthday 10/5/2009, The Baby 11/2/2000

Oh my..here we go again, no job...Sighing allot..almost 3 months & counting ...

Home to Hello Kitty Kate, Hello Kitty Valerie, Dottie Kenmore




beauturbo

Advanced
California USA
Member since 5/2/09
Posts: 3618





Date: 3/21/13 7:00 PM

I think all foot pedals do that, as in when you take your foot off of them, just machine foot pedal wise, just stops sewing. I think some computerized machines with computerized feed dogs and needle up and down and thread cutters and such, sometimes when you might take your foot off the foot pedal, might make one more stitch or such, to complete some function there sometimes, but that is the internal workings of that machine going on then, nothing about just only the foot pedal on it at all.

When your machine right now, does not stop sewing right away with the foot pedal you got on it now with that button on it, it's because of what is happening when pressing the button and things getting old, dirty, and corroded in there. Or sometimes things keep on sewing, with old wiring on foot pedal if wiring real bad and two wires touching each other that should not even. Most times then you foot does not even have to be on anything then, it still would sew like a run a way train, even with not your foot on there at all.

So what your 201 is doing, is not because of the kind of foot control on it, just more something about your exact one right now. I can get lots of machines to sew almost stitch by stitch by just pressing only the toe button on one of those kind of foot pedals, a bit harder and not so easy to do that ending with the needle all the way up highest point though, but just having any kind of different foot pedal would not make that just ever happen either.

So I think use any kind of foot pedal you want, that feels good to you and your foot, but just putting more electronics in the foot pedal is not really going to change the way the machine sews (like as in no electronic needle up or down, or slow slowing button on it) either. If was not really old with the carbon pile in it, it might get a little less warm on the bottom of it, if you tend to sort of ride that button when not using maybe though. But I agree with your guy, putting a more electronic foot pedal on it, would not really make it sew any different for me at all, than using a old Singer one with a toe button either.

But I also think it does not matter for anyone what any thing "feels like" and really, only matters what feels good and maybe different to you, and every ones feet and maybe even shoes are different too.

The lead cord that is going out of the machine is the same no matter what and the two connections on it are for your foot pedal are the same no matter what. Any foot pedal you decide to stick on there, involves opening up the foot pedal, attaching those and doing that, and closing it again, then you can test sew. I think that is going to take at least 5min for each one kind you want to try out that way. How each of just tons of them would feel, combined with some machine, and also you do have machine "momentum of movement " going on, which has to do with some other stuff too like your weight of fly wheel and the gears in the motor and all too, so probably lots of stuff going on, and if you took 5 different kinds of foot pedals and just hooked them all up, the combined sort of "sewing feel" of any and all of them, could make each combination a bit different, and take at least 5 min or more, extra to try each one out, for each persons separate foot size and shape and how they just sort of like to even step on a foot pedal.

If you want to do that and take up all that extra time and effort to try a whole bunch of them, that way, then I think the thing to do is to bring some extra stuff with you. Like extra money to pay the guy for his extra time, or maybe tickets to something nice, or maybe even some really good food, a bottle of some expensive and nice beverage or at least something!
-- Edited on 3/21/13 7:24 PM --

M.S.


Intermediate
Member since 3/6/09
Posts: 1254





Date: 3/21/13 7:21 PM

Thank you.

That is the exact information I was looking for! I may try a new carbon one because I like how they are metal. It looks very much like an older, basic Kenmore one I had & loved, too. Not sure if that white, metal Kenmore one had any electronics in it or not...it was late 80s-early 90s. The machine had no bells and whistles at all.

Anyway, since the wiring is new, I'd say the existing foot pedal is old & cruddy.

M.S.


Intermediate
Member since 3/6/09
Posts: 1254



Date: 3/22/13 11:15 AM

So, after making a few phone calls, I've decided on the plastic, electronic foot pedal. The latest advice was, as beauturbo said, it doesn't really matter - The electronic is newer technology....won't get crudded up like my current pedal has....and a little easier to hook up. "Easier to hook up" sealed the deal! Also, If the pedal will be stored in the new plastic case with the machine, I thought a plastic pedal would not scratch up the gorgeous black paint on the machine as badly if the two come in contact with each other.

So, Singer 201-2 is not being kept authentic, but one of the nice things about a vintage machine is the way you can customize it to get exactly what you want.

I've also ordered a spool pin with a guide hole, and a new ruffler......since I bent the heck out of the original. It had some rust, too.

tgm and Kittys


Advanced Beginner
USA
Member since 3/8/10
Posts: 8106





Date: 3/22/13 12:06 PM

Sounds good! Where did you order it from if you don't mind me asking?? I wonder if they might be able to help me modernize the food pedal on my Kenmore 27. Very good news for you...

------
Home of the adorable Baby & Mittee girl >^,,^<
Mittee birthday 10/5/2009, The Baby 11/2/2000

Oh my..here we go again, no job...Sighing allot..almost 3 months & counting ...

Home to Hello Kitty Kate, Hello Kitty Valerie, Dottie Kenmore




M.S.


Intermediate
Member since 3/6/09
Posts: 1254



Date: 3/22/13 4:27 PM

Well, I ordered the foot pedal from sew-classic. I have ordered other things from her. I love her honest shipping prices!

I had called singeronline.com, and the man gave me wonderful advice. Then I couldn't find an electronic pedal without cord on his site. That's a reason I ended up with sew-classic. Also, I wanted some other things she carries. I always try to spend money at the place where I find the best advice, but this time it didn't work out. Feelin' a little guilt for that.

The plastic case is coming from allbrands.

laurent

Member since 12/8/12
Posts: 1



Date: 5/7/13 11:18 PM

Hi M.S.

I am very interrested in this thread. I recently acquired an old singer 191J that has the old button foot pedal and it also sews a few stiches after I take the foot off and this really annoys me. So did the new foot pedal make the needle stop on a dime?

Thanks
-- Edited on 5/7/13 11:19 PM --
-- Edited on 5/7/13 11:20 PM --
Printable Version
* Advertising and soliciting is strictly prohibited on PatternReview.com. If you find a post which is not in agreement with our Terms and Conditions, please click on the Report Post button to report it.
Online Class
Serging Ahead with your 5 Thread Serger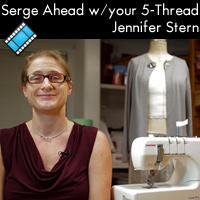 Online Class
Break your Serger Out of the Box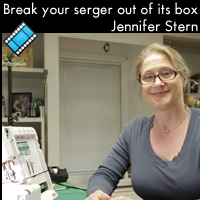 Simplicity 1793

by: MissParayi...
Review
Islander Sewing Systems Men's City Western Shirt Pattern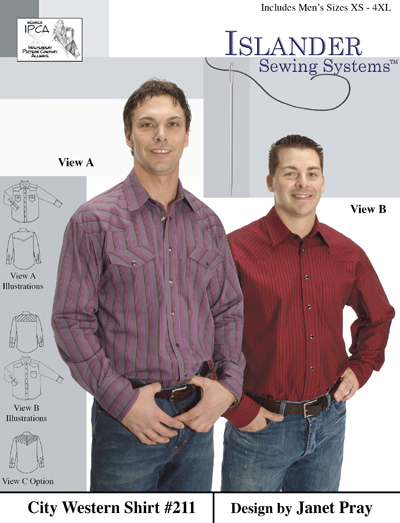 More Info
You Sew Girl Hobo Pattern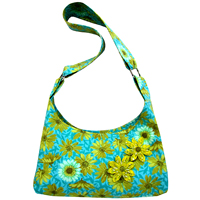 More Info
Keyka Lou Zip Clutches

by: pajamapart...
Review