MissCarrion

Intermediate
NEW ZEALAND
Member since 3/8/13
Posts: 7

1 member likes this.




Date: 3/24/13 7:25 AM

So, for the last 11 months my partner and I have been living in my parents spare room. After the earthquakes here, we had moved out of our apartment (at which time I didn't have a sewing machine) into a little 2 bedroom cottage, which while it sounds adorable, had little-no storage, so the spare room (which had been meant to be my sewing room!) was used as storage, and so I just sewed on the kitchen table. After another EQ it became very damp and we moved out cause we were getting sick. So we moved in with my parents, and as such, I've just been using my mums sewing room for the last 11 months.

But tonight! Tonight was special and exciting! We've got a flat! Its a 2 bed apartment, so I get a sewing room, technically for the first time!

So, I was wondering if all you ovely PR people had any suggestions of things I should try and organise/put in my room from the get-go, so that additions are just easier in the future. I've already got my eye on a garment rail on TradeMe (the New Zealand eBay), for hanging fabrics up since it takes less space than a chest of drawers, but what else? The room will also have a single bed in it, so I don't have infinite space, but I still have some! So, other than a table to put the machine on, and a garment rack to hang fabrics on, what should I think about getting/making to put in my room?

------
Bernina Bernette 46
I <3 bengaline. It is gorgeous and I love it.

FeedDog

Member since 5/18/12
Posts: 15



Date: 3/24/13 8:13 AM

Good lighting and a comfortable chair. And about the table...perhaps something you can not only sew on, but a place where you can layout and cut too. Oh...and don't forget about the ironing board. Lots of luck in your new place!

PattiAnnJ


Advanced
Ohio USA
Member since 12/3/06
Posts: 7362

2 members like this.




Date: 3/24/13 2:29 PM

Lay out the room so everything is close at hand except the iron and ironing board....put that where you have to get up and walk. This helps to keep your bottom from getting numb from all the sitting.

------
"I don't give them Hell, I just tell the truth about them and they think it's Hell." — Harry Truman

"Improvise, adapt and overcome." - Clint Eastwood/Heartbreak Ridge

NhiHuynh


Intermediate
California USA
Member since 1/4/11
Posts: 773



Date: 3/24/13 6:17 PM

If the bed isn't used a lot, I would get what we call a Murphy bed. It folds up against the wall. Shelves are a good place for fabric, patterns, supplies, machines etc. If you like pinning up pics or fabric for inspiration a cork board could be a good addition. I also have a duct tape dummy so that gets it's own spot.

------
I finally have a blog. www.detectivehoundstooth.com :)

mary in FL


Intermediate
Florida USA
Member since 4/28/02
Posts: 987





In reply to MissCarrion <<



Date: 3/24/13 7:11 PM

My gotta-have (because I do have one) is the largest cutting mat you can afford:


------
from Daytona Beach, FL
http://mary-sews.blogspot.com/

Nancy K


Advanced
New York USA
Member since 12/28/04
Posts: 8243





In reply to MissCarrion <<

1 member likes this.



Date: 3/24/13 9:32 PM

Lee of Another Creation
built herself a removable cutting table to fit over the single bed in her sewing room.
I wouldn't use a clothes rail for fabrics. It won't hold much. I'd go up for storage. Shelves above your sewing tables can hold a lot without taking up floor space. I have some rolling carts with shallow shelves to hold notions and sewing machine feet. I have a rolling chair which I love to move from machine to machine. I have a serger, a main sewing machine, a vintage viking and a coverstitch machine.
I too have the biggest cutting mat made with shelves underneath to hold my interfacings, tracing paper muslin etc.
Good lighting is important. I have general lighing as well as lamps for each machine. Of course, I am older than you and I need good lighting.

------
www.nancyksews.blogspot.com

KolHeidi

Intermediate
California USA
Member since 2/6/13
Posts: 8



Date: 3/25/13 1:51 AM

My suggestion is to create a sewing area, a cutting and fabric area, an ironing area, and for storage, I stopped at the dollar store and purchased about 50+ shoebox size boxes, and I have shelves on the walls. There are standards, and then brackets attached to them, with planks across. I painted the planks white, and used a labeler for the boxes. They are clear, so I can easily see what I have, and it has made organization that much easier.

I have an old drafting table, which was my artist father in law's, which was stabilized. It is 3'x6', so I have two cutting mats placed side by side on it. I have two chests of drawers for storage. As for the bed, I read in a book (Creating Sewing Spaces, I think), that if you cannot do a Murphy bed as was mentioned, they created or placed over it, a sort of cutting area, Of course, you could use it for lounging about while perusing your patterns! :o)

Being in California, we have earthquakes as well, so, whatever you do, be sure your taller items are anchored to the wall, and if anything is overhead, like over your sewing area, be sure nothing sharp or heavy can fall on your head.

A comfortable chair is important, and so is adequate lighting.

Congratulations on your new abode, and good luck!

Heidi

------
Heidi

MissCarrion

Intermediate
NEW ZEALAND
Member since 3/8/13
Posts: 7



Date: 3/25/13 4:48 AM

Thanks for everyone's help!

I loved the suggestion of the table fitting over a single bed, thanks for the link Nancy! I may get the garment rack anyway, just because I don't have a major fabric stash at the moment, and I can always use it as it was intended!

It seems the most suggested items are a good chair, lighting, and good storage - I think I'll look at these first, and see how we go! The room isn't huge, so I definitely thing I'll prioritise those things first! For cutting fabric, if I don't do something to go over the bed, theres enough space in the main bedroom to put a big cutting table, and its only one door down from the sewingroom/spare room.

I'm super excited - moving things in this week, hopefully I'll have a picture of my new space once we've moved in fully!

------
Bernina Bernette 46
I <3 bengaline. It is gorgeous and I love it.

SandiMacD


Intermediate
Florida USA
Member since 2/8/09
Posts: 2564



Date: 3/25/13 6:24 AM

It depends on what you sew. I had a rolling garment rack and absolutely loved it. I hung up all my unfinished projects. Mine had an attached shelf above to store folded fabrics. And it was perfect for visiting guests who needed a place to hang their clothes because my closet was packed full.

I also used those plastic carts with drawers- light weight and can roll where you need them and a small one with little drawers near my machine for needles and notions.

And put the bed on risers and use under the bed storage drawer units. I like the idea of the over the bed unit. You would have to figure on breaking down and storage if someone needs to sleep though.

It might be more space saving to do your cutting and ironing in the dining area. It is really good on the body to get up and have to move around a bit.
Take your time and go slow- I am excited for you. How fun!

------
sewing brings joy and meaning to my life...

biochemistress


Advanced
Virginia USA
Member since 11/8/05
Posts: 415



Date: 3/25/13 7:53 AM

I have another idea about the bed. You could get bed risers (they look like tall cups you put the bed legs in) and store things under the bed!

In my sewing room I ended up getting a wall of cubbies, and put my sewing table right up against it. The cubbies are a little more secure than shelves (I put baskets in half of them), and gives me a ton of storage without taking up much floor space.

We want pics when you've set up! :)
Printable Version
* Advertising and soliciting is strictly prohibited on PatternReview.com. If you find a post which is not in agreement with our Terms and Conditions, please click on the Report Post button to report it.
Understanding Interfacings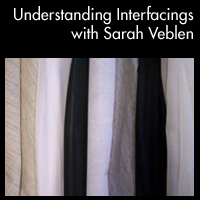 Create a Jacket Muslin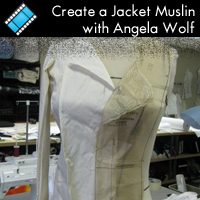 Kwik Sew 609

by: lnwmelon
Review
SewBaby More Blankie Buddies pattern Pattern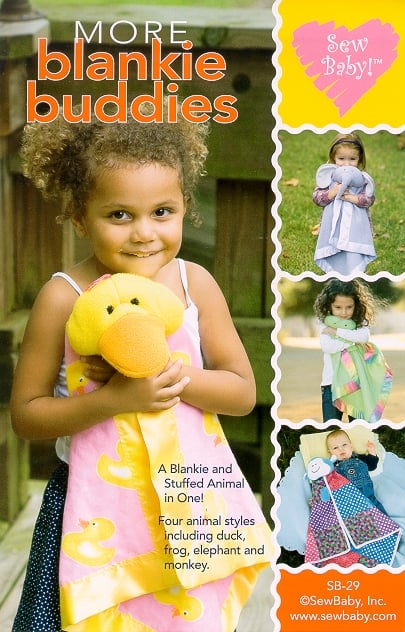 Buy Now
Islander Sewing Systems Irish Coat Pattern Pattern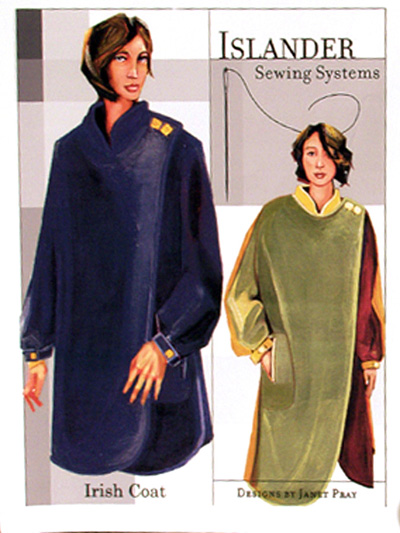 Buy Now
Self Drafted Pattern 177593-1003

by: montanachi...
Review