tgm and Kittys


Wisconsin USA
Member since 3/8/10
Posts: 8364
Skill: Advanced Beginner



Date: 3/25/13 4:21 PM

We are considering buying a food dehydrator. I saw it on Wisconsin Gardener TV show & it appears you can do allot with them ... not just for making beef jerky anymore. Does anyone have one you like? The one on TV was Nesco brand (Nesco is here in Wisconsin). Thank you we are interested in doing tomatoes, fruit, & possible herbs this year.
Thanks so much.

------
The Girls... Baby & Mittee girl >^,,^<
Here comes the big 60! OH MY!
The sewing workers are:
Hello Kitty Kate (green), Hello Kitty Valerie (computerized), Dottie Kenmore, Bubba Kenmore the traveler,has case does travel.

Be still and Know that I AM God +



quiltingwolf


Member since 12/15/02
Posts: 7208
Skill: Intermediate



In reply to tgm and Kittys

1 member likes this.



Date: 3/25/13 4:41 PM

I got bitten by this bug in the late 80's but I never got one. Kinda of glad I didn't. One thing you need to start out with very fresh fruit etc. If you have a garden etc great. Wouldn't have been cost effective now or then.

------
quiltingwolf.blogspot.com

justgail


Iowa USA
Member since 1/19/06
Posts: 805
Skill: Intermediate



In reply to tgm and Kittys

2 members like this.



Date: 3/25/13 8:26 PM

I have one - I did use it and it worked well for the tomatoes, onions, peppers, and the mushrooms. That's all I can remember drying. I don't recall the brand, it's round and has trays that stack up and the low-temp heater and fan blows straight up. It's not a Nesco, or Ronco - mine doesn't have the hollow centers.

The good - easy to use and didnt' take up a lot of space, worked good for fruits and veggies that could be spaced for good air flow.

The bad - it throws of a LOT of moisture, so I would not use it somewhere you're fighting damp and mildew already, like the basement perhaps. I used it in a garage. Also, the bottom trays dry faster so you need to rotate the trays for even drying. It has sheets for making fruit leathers, but I never used it. By the time you put the solid sheets down to put the puree on, there's not much room for the air to get around. I never did try to make jerky.

I don't know if the Nesco or the ones that look more like a small oven have the same issues, but if you like fruit leathers, I'd check into those first. It just seems to me that air flowing across each tray and the puree would be better for that.

As far as whether or not buying things to deyhydrate makes any sense, it might. Some dehydryate to make camping or emergency supplies that keep without electricity (freezers) or safer (no glass jars). And if you make and use enough of something, it can be quite a bit cheaper than buying dehydrated. If you have kids that love dehydrated fruit for example, it can be much cheaper than the little packages in stores. And sometimes it's not just a monetary thing, it can be availability. You can dry whatever you want, not depend someone else's decision about what's in the store, or the mix. I like dried fruit, but hate the dried bananas the tropical mixes have, love the pineapple Some fruits are sprayed with sulfites (?) to keep the color pretty, if you want, you can avoid that.

If you want to start small and see if you like the results, you can dehydrate in the oven on low. If you put things on a cooling rack on the baking sheet instead of directly on the baking sheet, things like tomatoes should dry much faster. And there are instructions for making your own solar dehydrators as well, if money is tight, or you just like the DIY aspect.

DOGLOVER389

Member since 1/11/12
Posts: 421
Skill: Intermediate

1 member likes this.




Date: 3/25/13 8:56 PM

Hello,

I have a food dehydrator - it's a Ronco.

I use it quite frequently. I dehydrate beef and yams for my dog, and various fruits and herbs for myself.

Since mine is large, I can get more beef in it to make jerky for my dog than I can make in the oven at one time. Yes, you do have to rotate the trays from top to bottom and 90 - 180 degrees, but that is a minor inconvenience.

I do not have the fruit roll up trays, so I use plastic wrap instead. But mostly I use it to dehydrate beef for my beloved puppy and for drying various vegetable and fruit rinds, peels, etc., for the indoor composting. It eliminates odors, flies and mold.



DogLover389

------
Cut my teeth on a Kenmore 117.58

http://pages.sewing-machine-manuals.com/173/PictPage/1922064294.html

Singer Merritt 9612
Singer 99-13
Singer 15-91; 1955

DOGLOVER389

Member since 1/11/12
Posts: 421
Skill: Intermediate



Date: 3/25/13 8:56 PM

Duplicate
-- Edited on 3/25/13 8:57 PM --

------
Cut my teeth on a Kenmore 117.58

http://pages.sewing-machine-manuals.com/173/PictPage/1922064294.html

Singer Merritt 9612
Singer 99-13
Singer 15-91; 1955

diane s


Oregon USA
Member since 8/24/02
Posts: 5102
Skill: Intermediate

2 members like this.




Date: 3/25/13 11:01 PM

I have an American Harvest, which is now owned by Nesco. I use it mostly for fruit and plum tomatos. The fan can be annoying, so it's good to have a place to run it, I use my laundrey room. I chose this model because they were sold at my local hardware store and they carried the extra accessories.
The nicest ones are Excalibur dehydrator but they were over my budget at the time.

------
My grandmother taught me to sew when I was 10, and I've been sewing ever since.

TamNearPDX

Washington USA
Member since 1/16/08
Posts: 216
Skill: Advanced Beginner

2 members like this.




Date: 3/25/13 11:03 PM

We have an Excalibur (I think). Use it for beef jerky and fruit (kiwi and pineapple are our favorites... We haven't used it a lot but it is nostalgic to make my dad's beef jerky...

tlmck3


Illinois USA
Member since 7/11/05
Posts: 3783
Skill: Advanced Beginner

2 members like this.




Date: 3/25/13 11:25 PM

Not about brands but I do see dehydrators at the thrift store somewhat often, so if you're not in a rush to buy one that might be an option. You might need to source a manual from the manufacturer or from the interwebs, though.

------
I am going for a level of perfection that is only mine... Most of the pleasure is in getting that last little piece perfect...Inspiration is for amateurs. The rest of us just keep showing up and doing the work.

Chuck Close, painter, printmaker, photographer

Hope has two lovely daughters: Anger and Courage

St. Augustine


tgm and Kittys


Wisconsin USA
Member since 3/8/10
Posts: 8364
Skill: Advanced Beginner



In reply to DOGLOVER389

Date: 3/26/13 5:05 PM

I wonder if I could dry small pieces of chicken or fish for the kitty cats? I had not thought of that. Thanks for the info!

------
The Girls... Baby & Mittee girl >^,,^<
Here comes the big 60! OH MY!
The sewing workers are:
Hello Kitty Kate (green), Hello Kitty Valerie (computerized), Dottie Kenmore, Bubba Kenmore the traveler,has case does travel.

Be still and Know that I AM God +



tgm and Kittys


Wisconsin USA
Member since 3/8/10
Posts: 8364
Skill: Advanced Beginner



In reply to diane s

Date: 3/26/13 5:05 PM

Oh that Excalibur is nice but it is out of budget as well. American Harvest I will see if I can find that.

------
The Girls... Baby & Mittee girl >^,,^<
Here comes the big 60! OH MY!
The sewing workers are:
Hello Kitty Kate (green), Hello Kitty Valerie (computerized), Dottie Kenmore, Bubba Kenmore the traveler,has case does travel.

Be still and Know that I AM God +


Printable Version
* Advertising and soliciting is strictly prohibited on PatternReview.com. If you find a post which is not in agreement with our Terms and Conditions, please click on the Report Post button to report it.
Online Class
Fun with Fitting - PANTS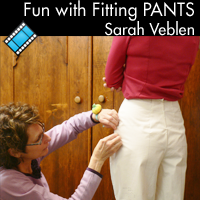 Online Class
Leather 101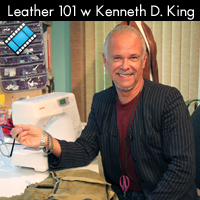 Butterick 5787

by: egreen42
Review
Christine Jonson Swirl Skirt & Ruffle Top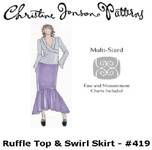 Pattern Details
TROUSER DRAFT - A CD book by Kenneth King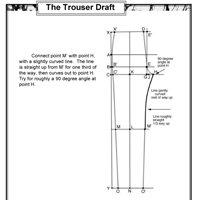 Pattern Details
Self Drafted Pattern 117862-1010

by: French.Sea...
Review