laikabear

Beginner
CA
Member since 2/27/12
Posts: 14



Date: 3/27/13 12:25 PM

I have a 1 year old Janome HD-1000 that sometimes won't start sewing again if I stop.

I'm happily sewing along a seam, stop to take out a pin, and then press back on the pedal and... HMMMM! Nothing. The machine just hums. I have to turn the handwheel to get it started, then it sews along merrily. Till I stop again.

This machine has always done this to a small degree, but it seems worse now. It seems like the needle has a tendency to be when the needle stop UP. If it's in the fabric, it restarts okay.

No auto needle down with this all-mechanical machine, so I've been turning that handwheel! Otherwise the sewing is fine.

I am going to take the machine in for service this weekend, since I've owned it a year. Just wondering if anyone with more experience might know what's up. I keep the machine areas that I can reach clean. But I have a love for cotton thread and so I know the inside is probably dirty.

The manual says to oil 2-3x a year if in constant use. I am a light to medium weekend user only, so I haven't oiled it yet. Is that the problem? I was going to oil it this past weekend but then I thought I should take it into the repair shop in the condition I've been running it in, no need to lie!

I hope I haven't messed it up by not oiling it. I think the dealer had said "eh, you probably don't need to do it that often" and I could just let them do it at the annual maintenance, but maybe I am misremembering.

------
Janome HD 1000 (Janice)
Juki TL-2010Q (Julie)

Miss Fairchild


Advanced
USA
Member since 8/24/02
Posts: 7936





Date: 3/27/13 8:19 PM

One year old and you're thinking it's because you haven't cleaned it? Oh my. I don't think I clean my machines for at least two years, or when they get "boogered up". I've seen some really dirty machines (that I've purchased) that looked like they were never cleaned.

It sounds to me like something inherent in the machine; not so much about cleaning but something with the way the foot pedal is communicating to the motor.

------
"Play the cards you are dealt, but choose who is sitting at the table"..AARP magazine

SEE MY ETSY SHOP HERE: http://www.etsy.com/shop/AuntMaymesAttic
My blog: http://auntmaymesattic.wordpress.com/

goosegreen


Advanced
NSW
Member since 1/9/05
Posts: 2307



Date: 3/28/13 1:33 AM

Sounds like a foot control problem to me. Get them to try another controller & see if it does it.

------
Alison in suburbia - Sydney Australia
My sewing blog: http://nosilasews.blogspot.com/

Keeper of the flock - Janome MC8000, Janome MC4900QC, Elna Elina 40, Husqvarna Rose, Janome DC2101, Singer 201K, Elna Contessa, Janome My Excel 18W, Janome 634D & 534D overlockers, Janome Coverpro 1000CPX.

ThePadre

Advanced Beginner
PA USA
Member since 1/27/09
Posts: 833





5 members like this.



Date: 3/28/13 6:46 AM

Quote: laikabear

The manual says to oil 2-3x a year if in constant use. I am a light to medium weekend user only, so I haven't oiled it yet. Is that the problem? I was going to oil it this past weekend but then I thought I should take it into the repair shop in the condition I've been running it in, no need to lie!


I'm a user of the L-108, one of the many labels your machine has worn over the years.

Three things to check:
1. Needle. Is it appropriate for the fabric you're sewing (i.e., you're not driving a size 10 needle through 6 layers of denim, right)? Is it new? Needles dull more quickly than we imagine. Change it after each project. Needles also bend, and while a small bend will still let things work, it'll require more effort to push it through the fabric.

2. Tension. Lift the foot. Re-thread the machine. Lower the foot. Set tension to just below the middle (maybe 3). Can you pull the thread through the needle, feeling tension but not so much that it flexes the needle? If you can't do this, there could be something up in the tension.

3. Oil. Remove the faceplate. If you run your finger along the needle bar (the part that moves up and down driving the needle), is it dry? If you feel around the take-up lever, is THAT dry? If there's no oil visible on your finger, the machine needs oiling. (The instruction book has oiling instructions, I believe. The top cover is easy to remove, as is the plate on the underside.) Over time, the volatile parts of the oil evaporate, even if the machine isn't used at all. If you're an infrequent user, I'd check the needle bar at every use, otherwise perhaps once a month. If it's dry, the machine needs oiling. Don't use too much, especially on the needle bar, or it'll be perpetually oily down at the foot. (Ask me how I know.)

By way of explanation, all machines with needle bars driven by a main shaft with cranks on it, will have points at which the motor is not delivering maximum power to make the needle go up or down, due to the angle between the crank (where force is applied) and the receiver (i.e., the needle bar). It's not the MOTOR, it's the ANGLE.

In practical terms, the sewing machine is a bit like a bicycle. It's a lot easier to push the pedal down when it's out in front, and much harder when the pedal is at the top. (Here's your physics review.)

The needle at top position is like the pedal at top position. If there's added resistance from friction (because there's not enough oil), it'll be even HARDER to push. So oil is good. You'll also find that a little nudge with the handwheel to move the needle just a bit past the top will have a big payoff.

Btw, I hope folks recognize my picture. I changed my username, but I'm still the same guy.
laikabear

Beginner
CA
Member since 2/27/12
Posts: 14





Date: 3/28/13 10:19 AM

Thanks for your advice. I like the bicycle analogy.

I am not sewing anything thick, and I change the needle often, and this has been going on increasingly for months so it's not that the machine is mis-threaded. I have the upper tension set on 4, which is what it came set at. When examining the stitches, they are very nice and don't have evidence of improper tension.

So I'm guessing it IS in need of some oil and a cleaning.

I am mulling over whether I want to try taking off more than just the throat plate myself, clean what I can get to, oil it, and see if I get any improvement. The dealer charges $50 for servicing, and I thought that annually was the time to get that done. If I can get it running better myself and you guys don't think I'm neglecting her by not taking her in annually, well.......

PS, sorry about the weird grammar/ typo in my original post. I think I was editing it and messed up one of the sentences so it was kind of gibberish!

------
Janome HD 1000 (Janice)
Juki TL-2010Q (Julie)

PattiAnnJ


Advanced
OH USA
Member since 12/3/06
Posts: 7267

2 members like this.




Date: 3/28/13 10:51 AM

Fr B. ....had not noticed the name change!

One thing you touched on regarding tension, other than being sure the presser foot lever is up when threading, is to set or adjust the tension with the presser foot lever down.....something I need to remember when tweaking older sewing machines!
-- Edited on 3/28/13 11:17 AM --

------
"I don't give them Hell, I just tell the truth about them and they think it's Hell." — Harry Truman

"Improvise, adapt and overcome." - Clint Eastwood/Heartbreak Ridge

PattiAnnJ


Advanced
OH USA
Member since 12/3/06
Posts: 7267





1 member likes this.



Date: 3/28/13 11:06 AM

I think The Padre was offering general operation advice.

$50 per year to lubricate and blow away the fuzz for a machine that is not used on a daily basis? Up to you.

------
"I don't give them Hell, I just tell the truth about them and they think it's Hell." — Harry Truman

"Improvise, adapt and overcome." - Clint Eastwood/Heartbreak Ridge

ThePadre

Advanced Beginner
PA USA
Member since 1/27/09
Posts: 833





1 member likes this.



Date: 3/28/13 12:53 PM

Quote: laikabear
I am mulling over whether I want to try taking off more than just the throat plate myself, clean what I can get to, oil it, and see if I get any improvement. The dealer charges $50 for servicing, and I thought that annually was the time to get that done. If I can get it running better myself and you guys don't think I'm neglecting her by not taking her in annually, well.......


This machine is very easy to oil. Just remove the cover (two screws) and faceplate (one screw) to get to the top stuff. The manual will show you where to oil. Oddly, I can't find a photo anywhere online. I guess I should take one of my L-108, so folks can see.

In any event, use the screwdriver included with the machine to open the top and take a look. You won't hurt anything.

M.S.


Intermediate
Member since 3/6/09
Posts: 1243





Date: 3/28/13 4:54 PM

I saw the name and thought it had to be you. Then I looked at the profile pic & yep...the ole FrBasil it was.

laikabear

Beginner
CA
Member since 2/27/12
Posts: 14



Date: 3/28/13 8:15 PM

Well, I opened up all compartments and cleaned out the inside of the machine and oiled it. I was surprised that the inside was basically pristine!

I use a lot of cotton thread and it creates a lot of lint around the needle and bobbin area. But, that lint was confined to those places. I had imagined the "innards" of the machine all clogged with lint, dust, and stray threads. Haha. It looked brand new in there!

I oiled everything that takes the machine oil. Part of the drive mechanism for the machine appears to take white grease, but I did not have any nor apply any. I wonder how often that has to be done. It was not part of the instructions (which are admittedly brief).

The only weird thing I noticed is that the inside of the shuttle is a bit rough. I'm not sure if that's what it's always looked like. I've only removed it to clean it a couple of times. Does anyone know if that's normal? I wonder if for some reason that area is getting worn and making the machine hang? I will try to post a pic!

The machine sews more quietly and smoothly now, and it did not hang. But it still does seem a bit rough when turning the handwheel with the needle at the top of its arc. I think I might sew on it a while and maybe take it in if it goes back to hanging.

OK my pic is not working. I posted a link to the pic on my Flickr account a couple of posts down. I am still learning how to use the msg boards here!


-- Edited on 3/28/13 8:20 PM --
-- Edited on 3/28/13 8:25 PM --

------
Janome HD 1000 (Janice)
Juki TL-2010Q (Julie)
Printable Version
* Advertising and soliciting is strictly prohibited on PatternReview.com. If you find a post which is not in agreement with our Terms and Conditions, please click on the Report Post button to report it.
Altering Jackets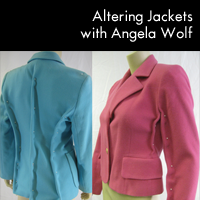 Blueprints to Blue Jeans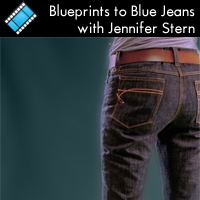 Butterick 5423

by: sarahark
Review
Victory Satsuki Paper Pattern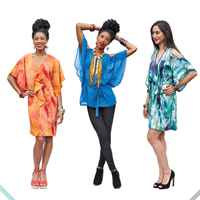 Buy Now
You Sew Girl 200mm Chunky Frame Purse Pattern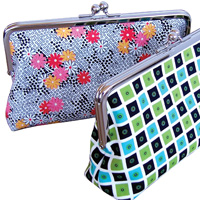 Buy Now
Self Drafted Pattern 211758-1001

by: JustineSew...
Review