Scrappy Gram

Advanced
NY USA
Member since 12/27/03
Posts: 293



Date: 4/8/13 9:03 AM

I'm looking for insight into which type of machine (not looking for brand recommendation) would be best for teaching a beginner how to sew. I would like to get my future DIL a machine and not sure a multi-featured one with computerized options is the best way to start. She's college educated and computer literate but I'm wondering if a simpler sewing machine would be better to learn the basics of sewing. My son does not want me to spend a lot of money for a machine that may sit (he knows her better than I do), but when I mentioned a machine as a possible birthday present her eyes lit up and she said she had seen many things on the internet that she would like to learn to make.

What has your experience been teaching someone to sew? Computerized or not?

Thanks,
Debbie


Artsewer

Intermediate
Member since 3/2/11
Posts: 1740



Date: 4/8/13 9:15 AM

My feeling is the go for the best quality machine for your money rather then the most features. There is nothing more frustrating then a machine that doesn't work well and for a beginner sewer. You only need the basics but powerful quiet and quality stitches is what will serve her best.

------
Bernina 750Q, 635E, 380, 1630
Serger 1100DC

B


Intermediate
MN USA
Member since 12/5/03
Posts: 673

2 members like this.




Date: 4/8/13 9:29 AM

Opinions will vary. I think computerized sewing machines are fun, but prefer to learn on a good mechanical machine which is usually able to recover from user errors more easily and with less expense. Learning to oil a machine lets you see the actual workings of the machine rather than it being hidden away behind all that plastic. I bought a Kenmore 16231 with a few electronic assists for my daughter-in-law who with a bit of help from friends to get started has been making pillows, quilts, etc. These are no longer sold but Janome has it under another model number now.

------
Janome serger 634D, Brother PC6000, Singer 500A, Kenmore Mini-Ultra, vintage Bernina 600, White Rotary treadle, New Homestead A VS treadle

lelliebunny


Intermediate
Member since 12/24/12
Posts: 1118



Date: 4/8/13 11:21 AM

Depends on her. I started sewing nearly a year ago, and I've always used computerized. I love that it will show me my needle position and stitch length. I would have probably not wanted to learn on a mechanical model. I would recommend having her try on whatever kind she would actually be sewing on. Let her get comfy with that type of machine.

------
it doesn't matter what type of sewing you do. you are sewing, and sewing is good.

ShantiSeamstressing


Advanced Beginner
Member since 6/11/10
Posts: 1615



Date: 4/8/13 11:51 AM

This wouldn't be a definitive answer, but you might get another clue toward her inclinations based on her kitchen. Does she tend toward pots and pans and a good knife or two; or lots of gadgets to "do" the work for her. The former might indicate a good mechanical; the latter, a computerized with more bells and whistles. Might. Sewing is, of course, not cooking.

Learn To Sew


Advanced Beginner
Member since 4/12/05
Posts: 11339

1 member likes this.




Date: 4/8/13 12:43 PM

Start with picking a budget. Always buy the most machine you can, weither mechanical or electronic. She will not need a fancy computerized one with many bells and whistles yet. That is for later, when she decides if she enjoys sewing or not. The simple electronic ones are nice. For instance, Babylock Elizabeth is a good choice. Pfaff might have some that are a good choice. Not as sure about Brother, as I have never owened that brand. Bernina might be out of the budget for you. Janome can be a good choice. Make sure the machine is solid and does not shake when sewing. I tested several of them, and some shook like you would not believe.

I would go electronic. Since she is computer savy, the very basic mechanicals might not hold her interest long. She might want to experiement as she learns. Most of us did that.

After you decide on budget, take her shopping. She is already looking online for things to make. Often they show a machine in the picture. Take her to sevearl stores, if you have the option locally. Don't decided on the first machine, as she might change her mind in a few days or weeks. It does happen often. Take all the fabrics you can so she can at least watch them being sewn on. Have her sew on as many as possible. Each machine is so different from the next one.

Above all, take your time when you go shopping together. This is a bonding time for the two of you as well. She will love you more for taking as much time as she needs to decide.

And, please keep us posted on how it goes and what you both decide on. We live for this!

------
I really enjoy quilting. I love to play with fabrics, colors and pictures. I recently discovered how much fun applique can be. As I love making pictures, landscape quilting can be challenging, but seeing the picture come to life is so rewarding.
Bernina 630, my main machine
Pfaff 2036, my class machine
Babylock Molly
Bernina 1200DA serger
Unique Sewing Cabinet 450L

Scrappy Gram

Advanced
NY USA
Member since 12/27/03
Posts: 293





In reply to ShantiSeamstressing <<

1 member likes this.



Date: 4/8/13 1:16 PM

Quote: ShantiSeamstressing

This wouldn't be a definitive answer, but you might get another clue toward her inclinations based on her kitchen. Does she tend toward pots and pans and a good knife or two; or lots of gadgets to "do" the work for her. The former might indicate a good mechanical; the latter, a computerized with more bells and whistles. Might.

Sewing is, of course, not cooking.


My son does the cooking - she's just learning.
divabeadz

Member since 2/11/12
Posts: 75

3 members like this.




Date: 4/8/13 8:58 PM

My vote is for the computerized. They are so much easier to learn on and make sewing easy and enjoyable IMO. Oftentimes new sewers don't care about all the ins and outs of a mechanical machine, they just want the machine to do what it's supposed to and do it well so that even their beginning projects turn out well. If you can afford it, go with a computerized machine. I just bought a sm for my young child (not quite 4 yet) and went with a small 3/4 size machine. If I could've found a computerized version, I'd have gotten that in a heartbeat. She sees me sew on a computerized and I'm teaching her on a mechanical machine with many more steps and quirks for the same tasks I do on my own machine. It seems silly that I'm teaching her on a machine that is ultimately more difficult to learn to use. And one piece of advice. Don't steer her to do the kind of sewing you do. My mom has wished me to become a quilter my entire life. I hated sewing when i was younger...I've done a few very simple quilts and they just don't interest me quite as much as sewing clothes for my daughter. My mom can't wrap her head around it...she can't fathom why I don't love quilting. Your DIL may see lots of cute projects on pinterest that may not appeal to you - that's okay...let her run with her own ideas even if it's not the type of sewing that appeals to you! :-)

Artsewer

Intermediate
Member since 3/2/11
Posts: 1740



Date: 4/9/13 1:02 AM

One important difference in a mechanical vs computized machine is the buttonholes. The computerized machine will be a one step, and it is good to buy one that has memory so when she repeats a buttonhole on a garment that match.

Learn to Sew, well said!

------
Bernina 750Q, 635E, 380, 1630
Serger 1100DC

andye

Beginner
VA USA
Member since 5/9/09
Posts: 1879

1 member likes this.




Date: 4/9/13 1:38 AM

depends on the computer. Some are easy to use and display all the information at glance, others seem to be out of the 1970s. "What do you mean I can't see stitch length and needle position at the same time?"
-- Edited on 4/9/13 3:55 AM --

------
Bernina B330
Feet: 1,2,3,3A,4,5,7,8,10,13,16,18,20, 29,32,35,37,50,64,70,71,82,85,86, 92


Printable Version
* Advertising and soliciting is strictly prohibited on PatternReview.com. If you find a post which is not in agreement with our Terms and Conditions, please click on the Report Post button to report it.
Restyling with Exposed Zippers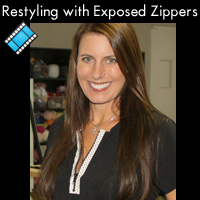 Sewing with Slippery & Drapey Fabrics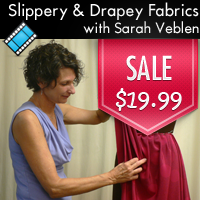 Kwik Sew 3070

by: Judy Kski
Review
J Stern Designs Khaki Pants Pattern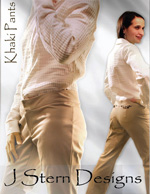 Buy Now
You Sew Girl 200mm Kiss Purse Pattern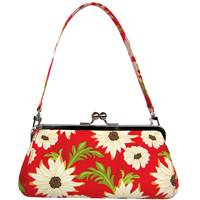 Buy Now
Vogue Patterns 2532

by: tenlilelve...
Review