ahrizel


Beginner
Member since 4/22/12
Posts: 300



Date: 4/8/13 11:18 AM

I'm having some issues with appliques I've been doing. I've done at least 20 t shirts with appliques, usually just a simple shape. I put on the fabric with wonder under, and use a fuse and tear stabilizer on the back of the shirt. The stabilizer I've only started using in the past year, and it does help. But I'm having some problems. The first is doing the satin stitch, it's very hard to move the fabric. Feels like the stabilizer makes it hard for the machine to move the fabric. It's certainly hard for me to move the fabric. The second issue how go around curves neatly. I end up stopping the machine with needle down to move the fabric slightly. Both of these problems make the satin stitch wiggle around and look uneven around the fabric. I'd like these to look better, since I'm often doing them for charity. Any suggestions to get better results? All ideas are welcome, sometimes it's the simple things that mess me up
Mary

clt3

Intermediate
Member since 2/6/06
Posts: 1051



Date: 4/8/13 2:26 PM

It sounds as if you are doing these free hand and not machine embroidery? I would suggest switching your stabilizer to a cutaway because tee shirts stretch. Try a fusible poly mesh.

------
Singer 66-16. Singer 600e, Kenmore 158.1913 , Viking 1100, Brother 4000D, Brother Quattro traded for Brother PR1000!, Bernina 930, Bernina 1130, White 634DE gave away to a friend,
Babylock Evolve, 2 Featherweights ,Pfaff Creative Performance,Janome Coverpro 1000CPX








missticky2

Intermediate
Member since 12/14/09
Posts: 145

3 members like this.




Date: 4/8/13 3:05 PM

Hi...are you using an applique foot for your machine? It has a cutout underneath to allow the thickness of the satin stitch to pass through without getting caught up.
You might also try loosening the pressure on the presser foot, if your machine has that option.
When going around a bend, I stop often, but making sure the needle is down on the outside of the curve. That helps stop any little gaps that might show when you move the fabric.

------
Blessings
Janice

ahrizel


Beginner
Member since 4/22/12
Posts: 300





Date: 4/8/13 4:59 PM

Yes, it is free hand not an embroidery machine. I will try switching stabilizer and doing some samples to see the difference. I usually use old t shirts of mine to sample the appliques, so it will be easy to pick up a yard of the fusible poly mesh.
Mary

ahrizel


Beginner
Member since 4/22/12
Posts: 300





In reply to missticky2 <<



Date: 4/8/13 5:03 PM

I don't usually use the satin stitch foot, though I do have one. I wasn't having the best of luck with it, but it's worth trying again. I can adjust my foot pressure and I didn't know that could help. As for where to keep the foot when I'm adjusting, that's been a bugaboo for me. Does it matter if the curve going in or going out? I frequently applique a mickey mouse head and the curves can be a nightmare.
Mary

Lynnelle


Intermediate
Michigan USA
Member since 4/8/07
Posts: 2513
Board Moderator



Date: 4/8/13 5:58 PM

Aren't you supposed to drop the feed dogs when doing applique?

ahrizel


Beginner
Member since 4/22/12
Posts: 300





Date: 4/8/13 6:20 PM

Drop the feed dogs?? Not as far as I've been aware. I've dropped them for free motion work, but that's it. When you're doing a satin stitch on a straight line the feed dogs definitely work for you. Or gentle curves when you to do very little adjustment. It's only the tight work that makes my life difficult. When I've done squares or big circles the machine feeds it fairly nicely. But when I get into small circles or going around more intricate shapes that's when the problems come out. I'm going to be on orca appliques tonight, my first run at layered appliques. The little shapes I need to stitch in black and white are going to be difficult for me. The whales are going to be stitches on a blue background then the whole thing is going on the t shirts. At least if I mess up the whales, I can do another one, it won't screw up the shirts. The blue background is big oval, so hopefully it won't be a problem.
Mary

beauturbo

Advanced
California USA
Member since 5/2/09
Posts: 3673





1 member likes this.



Date: 4/8/13 7:28 PM

If it's too hard to move the fabric, then maybe your stitch length on the satin stitch is just too small and tight. Since you are sewing zig zag satin stitch and feed dogs up, you should not be or having to be yourself, having to move the fabric your self at all, your feed dogs are the only thing that should be moving the fabric instead. So don't even try to pull the fabric through at all, just let the feed dogs all by themselves carry it forwards instead, hands are to just more lightly touch or guide it instead, but not to ever try to pull it though.

To get around sharper curves or angles, or any of them actually if you want it to look the very best, and just a real smooth transition there, you do have to stop needle down, lift pressure foot and pivot the fabric. And a whole bunch of times in a row sometimes, and really in very tiny increments. Some place real tight where stitching changes angle, even maybe every stitchin a row for a while, something like a huge circle, or more gentle curve, not as often.

Doing a bunch of tight, smooth satin stitching is not particular real fast and quick to do at all, especially if lots of tight angles and curves to go around. So just more a precision over speed kind of thing.

So you are going to stop needle down, and pivot the fabric, with the needle on the outer, outside edge, of the zig zag swing for inner curves and angles, and stop needle down and pivot the fabric with the needle down on the inner, inside edge of the zig zag swing, for for outgoing curves and angles. Just draw some squares and circles on some fabric and play, and you will see. So if you really want it to look as smooth as possible, then trick is to never ever even try to pivot your fabric, if your needle is not all the way down in it, and pressure foot up, at the same time, then nothing can wiggle away from you, and nothing can go crooked either. Maybe try that.

Stretchy knit T shirts might not really even be the best thing to even try to do very tight smooth satin stitch covered applique edges on though, as way more chances of it making the T-shirt buckle I think. and it would take a very long time. Also might make that applique kind of stiff and hard on there even too. If the fabric appliques are T shirt kind of knits too, I think you could get away with a lot looser and more open of a zig zag stitch just for that, as you got them sealed and ironed down with the wonder under, and being a knit, the edges are not going to really fray anyways. Or maybe try some other fancy stitches from in the machine even, or use maybe a blanket stitch or something else instead.


-- Edited on 4/8/13 7:42 PM --

ahrizel


Beginner
Member since 4/22/12
Posts: 300





Date: 4/8/13 11:05 PM

Thanks for the detailed help I do most of the appliques on cotton t shirts that have no cotton or spandex in them, they are fairly heavy fabric. I did do some recently on thinner, stretchier fabric and had more problems. I had a feeling I would need to stop and pivot more then I'm doing. I usually do the satin stitch with a 3.5 to 4 width and a .3 length which is as short of a length as my machine does. The needle placement does mess me up, the directions help. As for the stitch itself, I really like the look of the satin stitch. I certainly have enough fancy stitches I could use instead, and I have used just a zigzag or blanket stitch in other applique projects. As for the buckling, I had that this week when I accidently did a shirt without the stabilizer. The sewing was okay, but it didn't look good, all wavy and messed up. The biggest thing for me is that on these shirts I do for charity, the tight satin stitch applique seems to look the best. And it's what most folks use for applique though it is certainly not required and not the only thing used. To be fair, most of appliques are being done on an embroidery machine. And I know I can't achieve the exact same easily. I just want my work to look as neat as possible.
Mary

stirwatersblue


Intermediate
Kansas USA
Member since 12/13/08
Posts: 3465

1 member likes this.




Date: 4/9/13 12:11 PM

Added to what everyone else says... sometimes it can help to do one narrower, not-so-tightly-packed pass around the applique first, and then go round everything again with a wider stitch--instead of trying to get it perfect in one go. This is particularly helpful filling in tight curves. I don't do a ton of applique these days, but I do a lot of satin stitch eyelets (teeny tiny circles!), and my results are 100% better when I do a first pass at ~3.0 wide, and the second at ~4.0.

I do have to drop the feed dogs for the eyelet function on my machine, but it never occurred to me that that might be b/c of the satin stitching. Huh!

ETA one more thing. Have you experimented with different thread? It can make a HUGE difference in how things come out. I've had some of my worst results with the higher end embroidery threads, and some of my best with plain old C&CDD. And vice versa! Satin stitch uses a ton of thread, so it's definitely worth it to find the least expensive thing you can that still gives good results!


-- Edited on 4/9/13 12:20 PM --
-- Edited on 4/9/13 12:20 PM --

------
~Gem in the prairie
Printable Version
* Advertising and soliciting is strictly prohibited on PatternReview.com. If you find a post which is not in agreement with our Terms and Conditions, please click on the Report Post button to report it.
Online Class
10 Clever Techniques To Help You Sew Like a Pro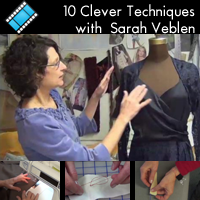 Online Class
The Contemporary Couture Jacket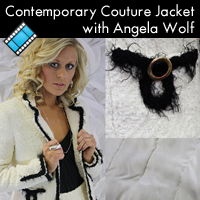 Other One Yard Wonders

by: DeJa Chic
Review
Kwik Sew 3377

by: valerie se...
Review
Katy Bags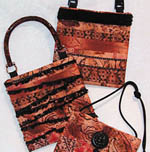 More Info
Favorite Things Little Wrap Dress Pattern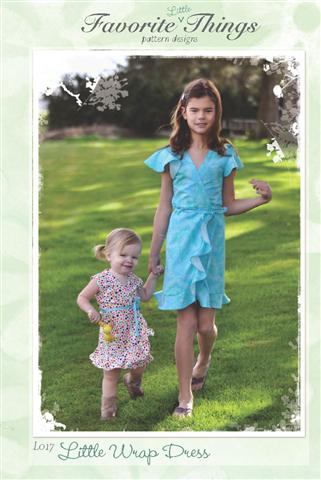 More Info