RipStitcher


Advanced
Member since 5/28/12
Posts: 2796



Date: 4/10/13 10:14 PM

Soooo.... Just for kicks and grins (and because the Bernina dealer called me to sign me up for this) ... went to a little 3 hour project class to play with the 830. The class was set up to accommodate either the 780 or the 830. So one gal in front of me was on a 780.

The project entailed some embroidery on a tote bag, putting a zipper in (with the dual feed) and serging the side and bottom of the bag. Oh.. and a buttonhole, too.

They were running a special on demo 830's - $7,999 .

My machine wasn't playing very nice with the embroidery - making loops on top. Changed out the needle - still did it. Oiled it - still did it.

I guess I'm spoiled on my EG - I love so many features and quality of the stitching I get out of the embroidery on the EG compared to the 830. The 830 I was on didn't do a nice job of cutting threads (in embroidery) either. The EG always pulls the starting thread and the ending thread to the back - not so on the 830.

The gal next to me was having some issues with the buttonhole as well as her machine acted up a few times where she needed help.

The gal on the 780 - same thing. They had that thing apart a couple of times to re-thread the bobbin area.

Oh... and mine was kind of annoying about thinking it was running out of bobbin thread - when it wasn't.

I really like the gals that own this particular B shop. And two of their employees are just wonderful.

I went because I wanted to feel that feed dog system. I just wasn't as impressed with it as I am with the DFG (Dual Feed Gizmo to me) on the Janome.

While I was there, I did look at the 550 and those cute special edition 350's . If I were going to go down the "B" road, I think I'd start with one of those as a traveller long before I would dive into their TOLs. At least at this point.



------
My pattern video is on www.BionicGearBag.com
The drama is on: www.RipStitcher.com

Wish list:
Sashiko
Ovation serger
Bernina 880 - Just cuz.
Bernina Tula Pink 350SE

Love my:
Babylock Ellisimo Gold
Bernina 550qe
ElnaPress

SewBusy63


Intermediate
Member since 12/10/07
Posts: 4765





In reply to RipStitcher <<



Date: 4/10/13 10:29 PM

Sorry your experience on the 830 was not up to par. It sounds like the tension needed tweaked or the bobbin needed re-threaded for embroidery. Thread cutter not cutting? Probably needed cleaned. The bobbin sensor shows 8% until it runs out, then the machine stops automatically. Not sure why they made it like that, but I like it running out. It's very easy to re-load a bobbin and start right up again without moving your project. They were a great price for a demo. I paid a lot more for my demo.

The EG pulls top and bottom thread to the back? How does it do that?



------
~Diana~

♥ Bernina 830E ♥ Bernina 1150MDA serger

✝The Lord is my Light and my Salvation: whom shall I fear? The Lord is the strength of my life; of whom shall I be afraid? Psalm 27:1✝


RipStitcher


Advanced
Member since 5/28/12
Posts: 2796



Date: 4/10/13 10:45 PM

Just like on the 830, when you thread the machine and use the cutter on the side (before you thread the needle) .. that thread is cut just right so that when the EG makes its first couple of securing stitches - that tail is pulled to the back. It's a quite lovely feature.

Same again when it cuts at the end of a color or place on the design. It pulls tails to the back.

Not sure if this educator just wanted to do the design in a certain way - but we added our name (or initials, whatever) to the design. If I had done that on my EG, I could have added that to the design and placed it perfectly to look really nice with the canned design that was already stitched out.

Instead, the canned design was done, then we added the name. So in the way she did it, you couldn't see what you already stitched on the screen. So not sure if that is a limitation of the machine or just a dorky way of doing things so we could see how the machine moves those little crosshairs to show the farthest points on the design by moving the hoop.

I did like the display on the 780 in the way that it shows more decorative stitches on one screen instead of having to scroll through so many pages that each only have a few stitches on them.

At the very beginning of the class, there was a comment about the dual feed as it relates to setting a sleeve. I said something about how the machine has a setting to move either the top or bottom fabric slightly more ("differential of some sort") ... and the educator didn't know about this. She said the machines didn't have that... but I said I was pretty sure I had read that somewhere because I thought it sounded like a cool feature.

I tried to put a $50 bet down with one of the employees as she took off to go get a manual to look that up... but bummer... no takers on the bet. When she came back... yeah... she found the feature in the manual.



------
My pattern video is on www.BionicGearBag.com
The drama is on: www.RipStitcher.com

Wish list:
Sashiko
Ovation serger
Bernina 880 - Just cuz.
Bernina Tula Pink 350SE

Love my:
Babylock Ellisimo Gold
Bernina 550qe
ElnaPress

Maia B


Advanced Beginner
Illinois USA
Member since 10/27/10
Posts: 4732



Date: 4/10/13 10:50 PM

The bobbin starts warning you at 20%, counting down to 8%, but it doesn't stop until it's gone. It just flashes the % remaining in red onscreen. The drawback is that 20% of a series 8 bobbin is still a lot of thread. Honestly, if it started warning at 5%, that'd be plenty of time to plan ahead, IMO.

What I'd love to know is, how much more thread does a 7 bobbin hold? Like, if you fill a bobbin on a 7, then transfer that to an 8 series bobbin, how much is left? Sorta like, how many licks to the center of a Tootsie Pop?

------
🌸 Plenty of machines, mostly Berninas 🌸

RipStitcher


Advanced
Member since 5/28/12
Posts: 2796



Date: 4/10/13 11:01 PM

Yeah, Maia, I agree... 5% would probably still be a whole lotta thread.

When I was working on the 830 today.. it was warning at 16% when I started.. and pretty much stayed there at 16% ...

But in the middle of one color of embroidery, it stopped and had a different warning screen pop up like it was out of thread.. and it was no where near out. I wound up just ignoring it and restarting and it was fine.

As for all the discussion on bobbin sizes... for me.. that is such a non-issue. I don't mind winding bobbins... lol... I must be some kind of tool-junkie because I almost like all of the tinkering with machines.

Have to say, though, it is cool how the Bernina feet go on and off... but the downside is how much space those things take up to store.

------
My pattern video is on www.BionicGearBag.com
The drama is on: www.RipStitcher.com

Wish list:
Sashiko
Ovation serger
Bernina 880 - Just cuz.
Bernina Tula Pink 350SE

Love my:
Babylock Ellisimo Gold
Bernina 550qe
ElnaPress

JanyceR


Colorado USA
Member since 2/3/07
Posts: 1657





In reply to RipStitcher <<



Date: 4/10/13 11:04 PM

That is too bad that they had those problems today. I know the store, and I really like them as well. What a bummer to have machines behave that way. I love both my 780 and my 820. The 780 has been flawless so far. And no problems really, outside of me adjusting to the 820. I do think the scissors on the 780 are much improved over the 8 series. And I love my dual feed, both the adjustable one on the 820 - which I have adjusted - and the non adjustable on the 780. It's interesting how different we all are. I have looked at the Janomes several times as I really wanted to buy one from my friend. But I really dislike the dual feed gizmo, and the Janome feet. Makes me nuts, lol! However, if someone gave me a 6600 I would not turn it down! And I would keep it and sew on it happily.

------
Pfaff Creative Sensation Pro, Bernina 780,
B350SE,other Berninas, Pfaff Performance 5, several vintage - multiple manufacturers.
Love all my machines!


RipStitcher


Advanced
Member since 5/28/12
Posts: 2796



Date: 4/10/13 11:11 PM

Yep, the Bernina feet are cool.

Still... this is an old-dogs-new-tricks-thing... but I still wish I could get a few feet in matte black (like my trusty old Elna had). I'd love to have at least a regular foot and an open toe in matte black.

The shiny finish on all of these metal feet drive me nuts. It messes with my contact lenses, I think. The glare is distracting and screws up my concentration (what little I have! lol).

I find myself choosing to use open toe clear plastic feet as much as possible.



------
My pattern video is on www.BionicGearBag.com
The drama is on: www.RipStitcher.com

Wish list:
Sashiko
Ovation serger
Bernina 880 - Just cuz.
Bernina Tula Pink 350SE

Love my:
Babylock Ellisimo Gold
Bernina 550qe
ElnaPress

Leebauch

Intermediate
Member since 4/10/13
Posts: 31



Date: 4/10/13 11:21 PM

Hi, my name is Lee, and I just joined today because I was trying to find info on my 830E. I have had it since July 2012 and had nothing but bad luck with the embroidery. The Bobbin complaint above is something that occurs randomly and is very frustrating. My machine has been back to the dealer about every two weeks since I bought it, and last month they sent it back to Bernina The Techs said they went through it and it was fixed, however, it is still doing the same thing, just not as often, Now, they suggested using a different needle--a 90/14 instead of a 75-11. I think it is just another tactic to appease me after I spent 9700 dollars. I am a Senior, not really able to afford the darn thing but I splurged and now I am stuck, If anyone has had similar problems, please, enlighten me, I am tired of crying over something I can't control, and would just like to enjoy my hobby, I make baby quilts and donate them. I hope I have posted this correctly, if not, please guide me to the correct area. Thanks for putting up with this old woman, Huggs, Lee

RipStitcher


Advanced
Member since 5/28/12
Posts: 2796



Date: 4/10/13 11:45 PM

I'm not a Bernina owner.. so all I can do is this:

((((((((((((hugs)))))))))))))))

I hope someone comes to your rescue here.

------
My pattern video is on www.BionicGearBag.com
The drama is on: www.RipStitcher.com

Wish list:
Sashiko
Ovation serger
Bernina 880 - Just cuz.
Bernina Tula Pink 350SE

Love my:
Babylock Ellisimo Gold
Bernina 550qe
ElnaPress

Sonoma33


Intermediate
California USA
Member since 5/10/09
Posts: 1851





Date: 4/11/13 0:13 AM

When I'm embroidering on the 830LE, the thread gets pulled to the back almost always. It stops to clip the threads after about 8 stitches on a color change, but most of the time, there is nothing to clip as the machine already pulled it back. It sounds like your 830 doesn't do this?



------
Berninas 830LE ♥ Artista 630PQE ♥ 930 Record ♥ Juki TL2010Q ♥ Pfaffs Creative Performance ♥ Passport 2.0 ♥ Singers 221 ♥ 301 ♥ 500a ♥ Kenmore 1040 ♥ Elna 'Grasshopper' ♥ Tacsew T500 ♥ Babylock Evolution
Printable Version
* Advertising and soliciting is strictly prohibited on PatternReview.com. If you find a post which is not in agreement with our Terms and Conditions, please click on the Report Post button to report it.
Online Class
Sew a Designer Unlined Jacket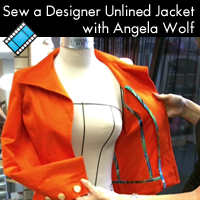 Online Class
Sewing Basics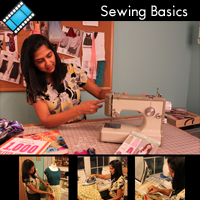 New Look 6779

by: Sheila457
Review
Islander Sewing Systems Irish Coat Pattern Pattern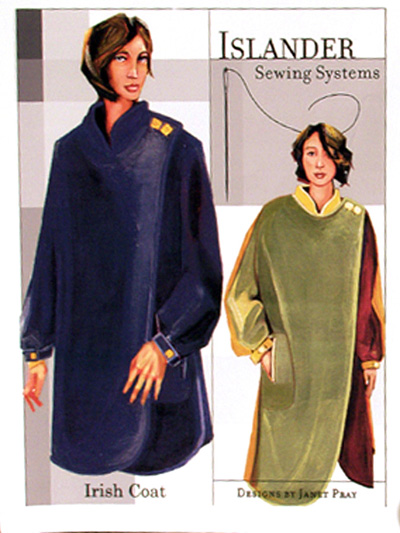 More Info
SewBaby One Piece Reversible Sundress Pattern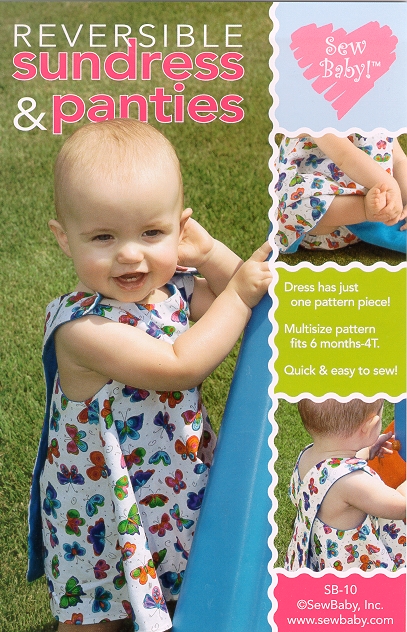 More Info
Christine Jonson 226

by: squirrelly...
Review