loti


Florida USA
Member since 5/27/04
Posts: 3634
Skill: Advanced



Date: 4/18/13 4:08 PM

I am making a men's jacket, it has 4 buttonholes at the cuff and 3 buttonholes down the front. I have a Bernina 730 which I have been using to try and get a buttonhole stitched in these areas. Apparently the machine does not like this fabric. It starts the buttonhole before it gets to the keyhole is stops advancing the fabric, it just stitches over and over in the same location. It would appear that it does not tolerate the tiniest amount of bulk at the center front seam. The cuffs which have fold back facings and are not bulky, the machine does not advance when it reaches the keyhole either.

The center front and cuffs have interfacing.

Here's what I've tried.

1) Sample buttonholes are perfect

2) I thought maybe the weight of the jacket was pulling and making the machine stitch over the same area but, I've arranged the fabric so that does not happen.

3) Tear away stabilizer on the bottom

4) Stabilizer on top and bottom

5) No stabilizer

6) Basting the area around the buttonhole to reduce any shifting

7) #6 plus stabilizers.

At this point I'm considering doing the buttonholes by hand.

Is there anything that you think I've missed?

TIA

------
"A girl should be two things: classy and fabulous."
Coco Chanel

Stash Sewn in 2011 148.5 Yds
Stash Sewn in 2012.... counting...

http://adonising.blogspot.com

Julia C


USA
Member since 7/1/07
Posts: 1356
Skill: Advanced Beginner
Body Type:




In reply to loti

1 member likes this.



Date: 4/18/13 4:24 PM

My only suggestion would be to compress the seam in someway but I don't know how it would look if you hammer that seam.

Elona


USA
Member since 8/24/02
Posts: 10080
Skill: Advanced
Body Type:






In reply to loti

1 member likes this.



Date: 4/18/13 5:30 PM

One thing to keep in mind is that sewing machine feet HATE riding on uneven surfaces, and lapels and front edges are prime examples.

Using a sample, a rough duplicate of your problem afea, try whip-stitching a "shim," a piece of scrap the same thickness as the place your buttonhole will go, to the edges. It does not have to be pretty, because you will remove it later. All you want to do is make the machine's foot think it is on a big, flat piece of fabric.

------
Elona

janlorraine


Georgia USA
Member since 10/6/04
Posts: 150
Skill: Advanced



In reply to loti

1 member likes this.



Date: 4/18/13 8:37 PM

My solution to this problem after many, many samples and even making Chinese knot buttons and loops with which I was not entirely happy was to reinforce the buttonholes with a wide decorative stitch on all sides of the opening. This was mainly an effort to keep the buttonholes from gaping -- a problem with an unstable, unlined fabric like boiled wool. I considered cutting a rectangular shape out of the boiled wool fabric and applying it with interfacing to my garment as well, but decided that it would be too bulky. To correct your feeding problem, I would use paper between the feed dogs and the fabric.

MaryDB


Member since 2/9/08
Posts: 778
Skill: Intermediate

2 members like this.




Subject: Mens Jacket Keyhole buttonhole on boiled wool Date: 4/18/13 9:32 PM

I had this same problem with a wool melton jacket - the interfaced and underlined front was simply too thick for my buttonholer, and I couldn't get a completed buttonhole on any of several machines.

I ended up taking the jacket to an embroidery shop (the kind that does team logos). They had a keyhole buttonhole as a saved embroidery design, and were able to whip them out perfectly for me at $3/each.

This was after weeks of fussing at my house. I tried handstitching them, but my samples were miserable fails. The $12 was so worth it!

loti


Florida USA
Member since 5/27/04
Posts: 3634
Skill: Advanced



Date: 4/19/13 2:14 AM

JuliaC - Thanks for the suggestion, but this fabric is so lofty it just doesn't want to compress.

Elona - I tried the shim, which I thought was an excellent idea, but couldn't get all of the layers under the foot.

janlorraine - If this were a jacket for myself, I would have considered it, but it's for a man, a very conservative man. I had considered velcro but I think he would have rejected that as well.

MaryDB - I just bought a machine with an embroidery attachment and the software to go with it. I tried creating the buttonholes in the software only to get an error message.

I won't keep you in suspense, I finally worked through the error message problem and have embroidered the buttonholes on the cuffs. They are perfect (except for the one I managed to clip when I slit it open). I TELL YOU ANYONE WHO SAYS SEWING IS EASY, doesn't sew.

Thank you all for your suggestions, I have been away from the boards for a bit, and I appreciate your input

------
"A girl should be two things: classy and fabulous."
Coco Chanel

Stash Sewn in 2011 148.5 Yds
Stash Sewn in 2012.... counting...

http://adonising.blogspot.com

jayl65

New Mexico USA
Member since 9/7/08
Posts: 61
Skill: Expert/Couture

3 members like this.




Date: 5/8/13 5:16 AM

I sew for a living and do alot of tailoring for the film industry. I have the same problem as you. I use industrials and home sewing machines. I wanted the Bernina 710 and tested it out but decided not to buy it because of the buttonhole issues I encountered. To date, I have two solutions for you to do keyhole buttonholes on wool. I use them both. I use an older Singer 15-91 and Singer 201 with the buttohole attachment. It makes the best buttonholes of any machine period. Better than any computerized machine available today. No matter which brand or price range. I realize this is probably not an option for you so my final suggestion is to hand work them. I also do this very frequently. There are many tutorials all over the internet explaining the process. Its how it was done in the past and it still works the best. It will take practice. I would do a few on scap fabric. Done properly you should be albe to complete one buttonhole in 15 to 30 minutes with practice. Get some good buttonhole twist thread from a good tailoring supply house and make them the old fashion couture way. They will be beautiful and hand made and look like they are suppose to look. Disappointing that your new Bernina cant do them but I am not surprised. I really want a new Bernina but until they can do things like this I will not buy one. Good luck.

Nurse Jane

Member since 2/2/08
Posts: 185

1 member likes this.




Date: 5/8/13 8:53 AM

Loti- Have you tried to make your keyhole buttonholes with your Singer 221 Featherweight buttonhole attachment? I think there may be accessory packages of buttonhole dies for smaller keyholes for your cuffs. Jane

loti


Florida USA
Member since 5/27/04
Posts: 3634
Skill: Advanced



In reply to jayl65

Date: 5/20/13 6:52 PM

Thank you for your reply, I have vintage singers and even they had issues with the fabric layers. In the end I learned to engage the embroidery attachment on the Bernina, and this is what they ended up looking like. I was pleased but there was a bit of a learning curve since this was my first embroidered project. It was just so strange that the samples I worked up on the Bernina were good, but as soon as it was the actual jacket, they were awful (see last pic below). I don't think the machine likes the bulk of the seam allowances sandwiched between the front and facing.

This is what it looked like with the buttonhole foot, after I had taken it in for an adjustment to balance the buttonhole.

I would love to do handmade buttonholes on wool jackets, I've seen a few tutorials online. I didn't do it here because of the time element, I thought I could learn how to use the embroidery attachment faster than learning how to do the hand made buttonholes.

A thought had occurred to me for the hand made buttonholes. Has anyone used the welt stitch on the Singer buttonholer or computerized machine to start the buttonhole out? I thought I may try that, to at least give the buttonholes a good start to being all the same size.

------
"A girl should be two things: classy and fabulous."
Coco Chanel

Stash Sewn in 2011 148.5 Yds
Stash Sewn in 2012.... counting...

http://adonising.blogspot.com

beauturbo

California USA
Member since 5/2/09
Posts: 5546
Skill: Advanced

1 member likes this.




Date: 5/21/13 3:54 PM

I don't know what a "Welt Stitch" is on a computerized machine or/and old Singer Buttonhole attachment. But, if all the machines and attachments I had, were balking at the thickness of the layers and fabric there, and you wanted a sewn in with overcasted stitches on it, kind of keyhole button holes in it button holes there, this is what I think I would do.

First I would mark my button holes. I might just thread trace them. Then I would use matching to the fabric thread and any straight stitch machine to straight stitch that keyhole button hole. Probably with using my foot pedal on the long side legs of it, and instead with just my hand on the fly wheel, on the end keyhole outlet part of it. And on that keyhole part on the end of it, you would be having to take one stitch, stop, pivot and repeat multiple times. That would reinforce it, and secure all the layers together. And get them marked out for you. Then I would use a round eyelet punch, to punch through the keyhole bits cleanly. Then I would cut the buttonholes.

Then I would go back in by hand with some more decorative thicker matching color thread, and actually on top of that, do the hand button hole stitch covering the previous machine straight stitching. It could be as dense or open as you like, as your machine straight stitching under it, would have already reinforced it.

How long would that take, for maybe 5 or 6 button holes? Not sure, but maybe if done while while watching a few movies, so as for it not to get too boring, 2 or 3 movies at the very most I think.

That said I know I could also just digitize, machine embroidery wise in a hoop a keyhole button hole for it also, and if I did that, I would probably still use two different kinds of thread, have first the running stitches there, and then for the top layer, try to make it a little more handworked looking with thicker thread, or just thread repeating over it's self to give that effect. Because if I sewed it out, in a hoop with a embroidery machine, layers or bumpy layers really would not matter at all, and also not effect my stitch registration at all, as there would be no sewing machine feed dogs involved either.

You could try to just use a "button hole stitch or a pin stitch" on a sewing machine, but then you still got to stop and pivot stitch by stitch on that whole keyhole part, and the legs of the button hole stitch actually would not be covering the cut fabric edges at all, so I don't think that would look as good as straight machine stitching them first, and doing hand blanket stitch over it afterwards.


Printable Version
* Advertising and soliciting is strictly prohibited on PatternReview.com. If you find a post which is not in agreement with our Terms and Conditions, please click on the Report Post button to report it.
Online Class
Put it on the Bias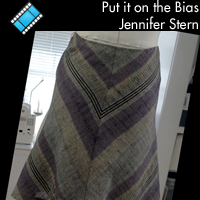 Online Class
Sew a Designer Unlined Jacket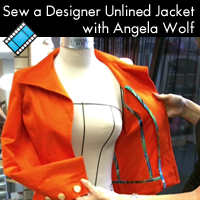 BurdaStyle Magazine 04-2013-107

by: SewWil
Review
Ottobre Design Magazine 04-2013-14

by: grays08
Review
Islander Sewing Systems Men's Classic Sport Shirt Pattern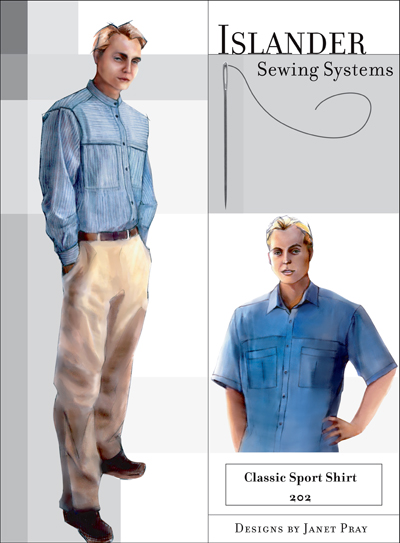 Pattern Details
Sewing Workshop Oasis Skirt Pattern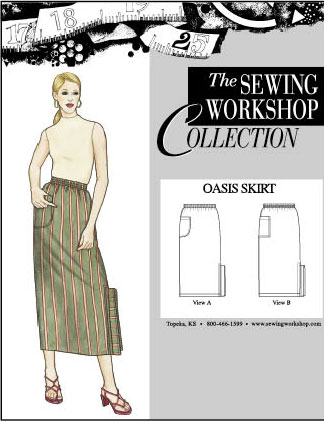 Pattern Details