mportuesisf


California USA
Member since 1/8/12
Posts: 119
Skill: Intermediate

1 member likes this.




Date: 4/25/13 1:39 AM

After spending three evenings threading, re-threading, and doing loads of test stitches on my Brother 2340CV, it's time to ask for help.

I've mastered the art of ending the stitch on the machine, so that part is good. I'm following the procedure that Brother describes on the extra sheet of paper they toss in with the instruction book. Debbie Cook's online tutorial was very useful for clarifying what the instruction sheet was trying to say.

The problem is getting a clean stitch out of this thing.

I've included some photos of what I'm getting on my Flickr page:

First photo (link)

3-thread coverstitch, inside. Coats Dual-Duty XP on needle threads, Maxi-Lock on looper, Tension setting 4,4,4,4. Top sample is with #90 needle included with machine. Bottom two samples are #80 Universal needle (Klasse).

Second Photo (Link)

Same set of samples, on the outside.

Can anyone tell me if this is anything close to what I should be expecting? I know this is very cheap, thin knit fabric, but I would still expect better than this. On some fabrics, I have been able to get a reasonable stitch, but this is about the best I'm seeing:

Better sample (inside)

Better sample (outside)

Also, is it okay to use needles other than size 90 (recommended in the manual) with this machine? Both times I used size 80 needles in the machine, I had problems. First time it bent the needle, second time (while stitching the middle hem on the blue fabric in the first photo set) it broke the needle (accompanied by loud knocking sounds from the machine). Both times the right needle was affected.

As it is, I can't trust this machine with any real sewing projects, and I'm thinking I got a lemon.

Please help.


-- Edited on 4/25/13 1:51 AM --

------
Blog: http://lineofselvage.jotabout.com

Marilly

Oregon USA
Member since 7/9/06
Posts: 880
Skill: Advanced Beginner
Body Type:






1 member likes this.



Date: 4/25/13 2:33 AM

My Brother coverstitch HATES Coats and Clark with a passion, it snapped, broke needles and generally looked lumpy, sound familiar? I got far better results with Gutterman or even Maxilock in the needles.
Also be sure to match needle size and type with to your knit or woven. I've hardly ever used a 90 for knits unless it was a midweight for pants like say..sweatshirting, but use 80 and 70 fairly often, generally get away with universal type, Schmetz. For the really filmy, stretchy stuff I recommend stabilizing your hems with steam a seam, or beef it up a bit with fusible tricot, or if you don't want the weight, cut strips of washaway solvy and hand baste in place before stitching your hems.
I used to think my coverstitch should just take off and hem any fabric with no prep, but as time consuming as it might seem, some fabrics demand it and it's enough to concentrate on steering and keeping the machine running steadily. My only complaint with this machine has been it's jackrabbit starts..mine has never had smooth start ups without a practice go or two first, but I chalk it up as the price of paying less. <:)
My two cents
Shel

Doris W. in TN


Tennessee USA
Member since 2/9/04
Posts: 8840
Skill: Intermediate





1 member likes this.



Date: 4/25/13 8:03 AM

Quote:
First time it bent the needle, second time (while stitching the middle hem on the blue fabric in the first photo set) it broke the needle (accompanied by loud knocking sounds from the machine). Both times the right needle was affected.



That does not sound good. Needles should not be bent (unless one is pulling or tugging on the fabric while it is being stitched, and one should not do that).

Are the needles fully inserted? You should be able to see the top of the needle head thru a small hole (requires a flashlight in my sewing room).

Have you tried ----
Using brand new Schmetz Universal needles? Re-threading the machine completely?
Using the flat caps over the C&C spools in case the thread is getting caught on the spool end while it feeds? ( one of your samples makes me think there is a feed problem)
Tried a different thread in the needles? (I've used Mettler poly sewing thread in my 2340cv with great results)
Guiding but not pushing or pulling the fabric?
Adjusting the Presser foot pressure setting?
Adjusting the differential feed setting?

Your Klasse sample looked the best.

If my 2340cv had bent and broken needles when going over lightweight knits (and your fabrics look normal to me), it would have immediately returned it. That's just not right.
-- Edited on 4/25/13 8:17 AM --

------
iPad's auto-correct is my enema.

Marie367

Ohio USA
Member since 5/28/11
Posts: 3498
Skill: Intermediate







1 member likes this.



Date: 4/25/13 9:13 AM

I have the Brother serger and have looked at buying this coverstitch. The needles that came with my serger were junk and I had trouble until I changed out the needles. I believe this takes regular sewing machine needles. If you are sewing knits, use Schemtz stretch in a 12 or 14 (that is what I keep in my serger for sewing knits). Coats and Clark regular thread should be fine-I use in my serger and my sewing machine. For serger thread I use Maxilock but have used Coats & Clark without an issue. People have also said you can use wooly nylon in the loopers-I seldom do so. Sergers are the same as sewing machines-if something is wonky then unthread it, change the needles, clean it out if needed, rethread and try again. I think you are close but the right needles and thread will help. So many people have this one so I am sure you will get some more help.

beauturbo

California USA
Member since 5/2/09
Posts: 4251
Skill: Advanced





Date: 4/25/13 10:10 AM

I think you got a lemon/damaged machine too. The reason I think that, is I remember a post from you, just a few days ago, saying you got a brand new machine in the mail, that was locked up, seized up and would not even turn, brand new in the box and the fly wheel would not move, until you fooled around with a whole bunch, and had to force it, to even get the fly wheel to move. And I think you may have even said the box was damaged?

If so, everything is just connected to everything else, and when a machine gets dropped and had forces and a blow applied to it, by being slammed into or dropped, and that seizes up the machine, particular if that blow was on the fly wheel sticking out of it, things get bent up. Often in a way, they never, ever will really go back to normal. So, if my memory is correct (can't remember exactly where that post of yours was only a few days ago) don't even bother with that machine anymore at all, and instead just return it to where ever it came from, telling them it was locked up, could not even turn when you got it,shipped to you, and had to have been damaged in shipping. I would not wait so long that you can't do that anymore.

I think there often is a big huge difference between learning to use something, and having some kind of operator error going on, or "lack of sewing technique" or such, and something actually wrong with something instead. But, when the machine comes to you in the mail, damaged, with the fly wheel stuck and unmoving, and machine seized up, and you have to apply such force to even get it to turn, at that point it's not very iffy at all anymore.
-- Edited on 4/25/13 10:18 AM --

mportuesisf


California USA
Member since 1/8/12
Posts: 119
Skill: Intermediate



Date: 4/26/13 7:06 PM

Beauturbo -

Yes, I'm the same person you remember. Dented box, frozen mechanism to start. I suspect this machine got damaged in shipment, and I'm trying to make sure it's not something I'm doing wrong before I start the return/warranty hassle.

Generally, operator error isn't one of my issues - I'm a software engineer in my day job and I love to do things like read instruction manuals and master arcane technical details. I have two other Brother machines, a conventional SM and a serger, and neither one of them gave me the kinds of hassles out of the box this machine is giving me.

I did buy some Schemtz universal needles in size 80 to give it a try, but I suspect I will return this machine while I'm still in the warranty window.
-- Edited on 4/26/13 7:06 PM --

------
Blog: http://lineofselvage.jotabout.com

Rosews13

California USA
Member since 1/17/10
Posts: 1251
Skill: Advanced



Date: 4/26/13 11:53 PM

I bet you got a bad machine. I've had the 2340 for almost a year and love it. I use mostly serger thread in all positions unless I need to match a color I don't have. I also use a size 80 needle.I don't know how fast you are sewing, but one thing I tell people when I teach serger classes is that just because these machines can go fast doesn't mean you have to go fast. If I want control and accuracy I go slowly until I have mastered the new technique, and even after that I still like to take my time to get a perfect stitch. I'm not saying it's your fault, but just throwing it out there. I'd send the machine back. Sorry about the aggravation right from the beginning until now.

mportuesisf


California USA
Member since 1/8/12
Posts: 119
Skill: Intermediate





In reply to Doris W. in TN <<



Date: 4/27/13 0:05 AM

Doris -

Thanks for the checklist. Here's what I've tried so far:

Using brand new Schmetz Universal needles? Re-threading the machine completely?

I've tried both the Schemtz #90 needles that came with the machine, and Klasse #80 needles. The #80 needles bend and break. The #90 needles work, but I've had problems with the thin knits getting jammed in the feed using so heavy a needle.

Using the flat caps over the C&C spools in case the thread is getting caught on the spool end while it feeds? ( one of your samples makes me think there is a feed problem)

I did try the flat caps. Left needle was a C&C spool, the right hand was a bobbin filled with C&C thread. I also tried the spools with and without the foam discs supplied with the machine. I also tried thread nets on the C&C spool, but that resulted in thread breakage.

Tried a different thread in the needles? (I've used Mettler poly sewing thread in my 2340cv with great results)

I've tried Gutermman thread in the machine (spools on both needles) with mixed results. One spool gave nicely formed top stitches, the other gave me ill-formed stitches similar to what I posted in the photos.

Guiding but not pushing or pulling the fabric?

I tried hard to just guide the fabric. That said, when I got the poor stitches with the turquoise fabric, the fabric was drifting off course while feeding through the machine.

Adjusting the Presser foot pressure setting?

I have not tried adjusting this setting, because I'm afraid to touch it! But the instruction book says this needs adjustment for thin fabrics.

Adjusting the differential feed setting?

I've experimented with the DF, but it didn't help in the testing I've done so far.

I plan to do some more experiments with the machine this weekend.

One thing I have noticed is that if I compare the tension on both the left and right needle threads, the left needle seems to have more tension on it than the right when both are set to the same number. Even if I dial both tensions to 0, the left thread still seems to have more tension than the right.

The machine is uneven and untrustworthy. Just when I get it to do a decent line of stitiching on a test sample of a similar fabric, I put an actual project in the machine and it immediately mangles and eats the fabric.


-- Edited on 4/27/13 0:13 AM --

------
Blog: http://lineofselvage.jotabout.com

PattiAnnJ


Ohio USA
Member since 12/3/06
Posts: 8053
Skill: Advanced

1 member likes this.




Date: 4/27/13 0:21 AM

Sounds like the only thing you have not tried is needles for knits.

Ballpoint is the type usually recommended, and should they skip, change to stretch type. So I just go straight to the stretch and don't even purchase the ballpoint anymore.



------
"Improvise, adapt and overcome." - Clint Eastwood/Heartbreak Ridge

"Isnít it a shame in todayís world you canít tell the truth. If you tell the truth youíre abrasive. If you lie youíre charming." - Bob Huggins/College Basketball Coach

PattiAnnJ


Ohio USA
Member since 12/3/06
Posts: 8053
Skill: Advanced

1 member likes this.




Date: 4/27/13 0:21 AM

Oops! Double Click.


-- Edited on 4/27/13 0:23 AM --

------
"Improvise, adapt and overcome." - Clint Eastwood/Heartbreak Ridge

"Isnít it a shame in todayís world you canít tell the truth. If you tell the truth youíre abrasive. If you lie youíre charming." - Bob Huggins/College Basketball Coach
Printable Version
* Advertising and soliciting is strictly prohibited on PatternReview.com. If you find a post which is not in agreement with our Terms and Conditions, please click on the Report Post button to report it.
Online Class
All About Linings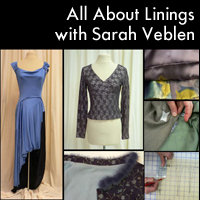 Online Class
The Contemporary Couture Jacket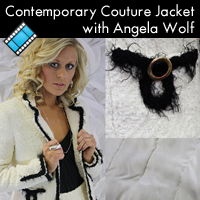 Kwik Sew 3385

by: Sheila457
Review
Mimi G Mermaid Maxi Skirt

by: SewPrinces...
Review
SewBaby Fleece-Easy Baby Wardrobe Pattern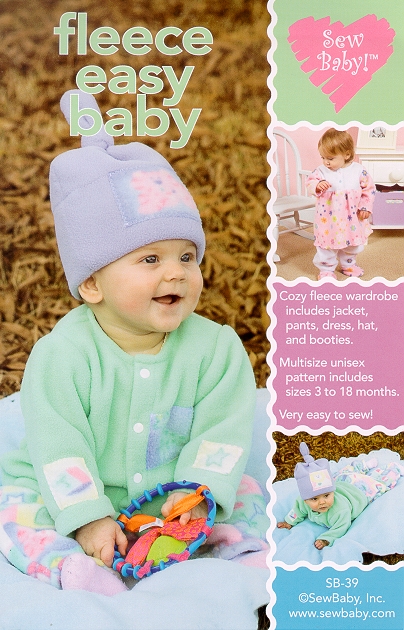 Pattern Details
SewBaby Five Easy Booties Pattern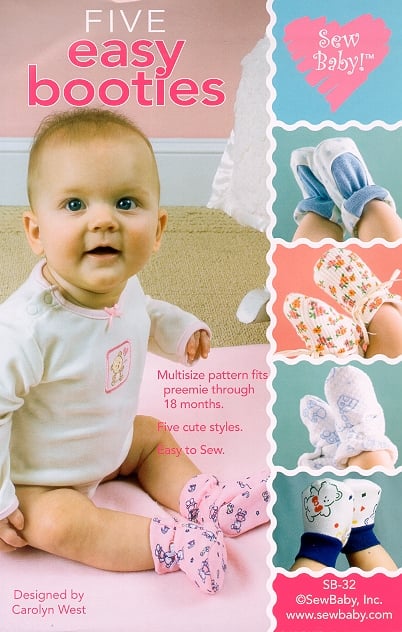 Pattern Details